Get an In-Depth Insight Into Subway Startup Costs With DoNotPay
Starting a Subway startup can be a neat shortcut to opening a thriving small business. With a low cap on the initial investment, negligible marketing expenses, and readily available inception support, you can start making profits right away if you plan well.
If you are evaluating Subway startup costs, this article will give you the base summary estimate you need. We will also introduce you to DoNotPay's Business Loan Request Letter product that drafts and submits fully compliant loan application letters to various financial institutions on your behalf. Sign up to enjoy our business support features!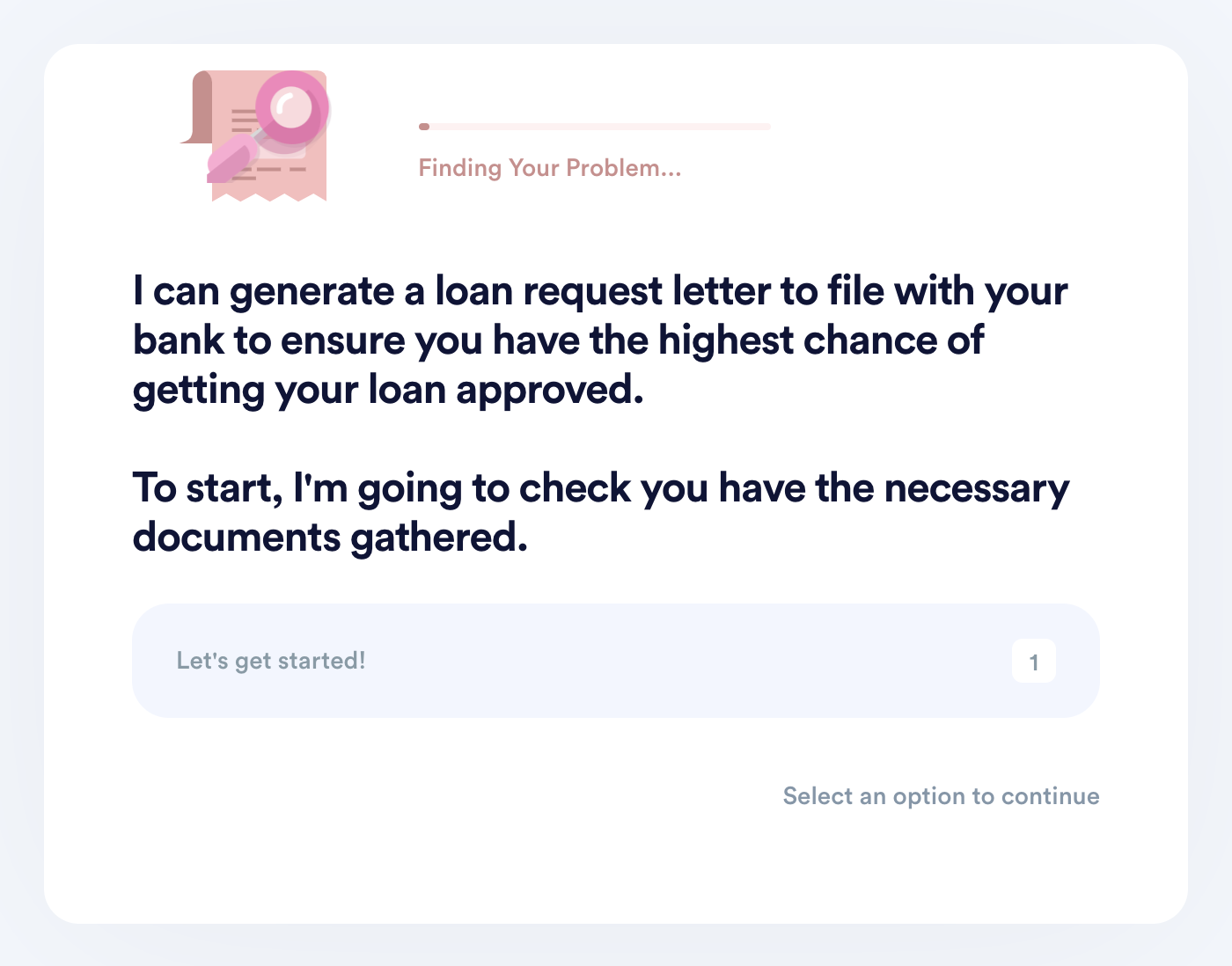 What Is the Startup Cost of a Subway Franchise?
Subway is the largest single-brand restaurant chain in the world, with more than 26,000 outlets in the U.S. alone. Thanks to its established business model and branding strategy, the cost of opening a Subway franchise usually doesn't exceed $400,000.
Your total startup investment depends on the type of Subway franchise you are working on—traditional or non-traditional. This table will clarify the big picture:
Franchise Type
Meaning
Average Startup Cost
Traditional
Traditional Subway outlets are standalone full-service joints with an independent service point
$315,000
Non-traditional

Non-traditional Subway outlets are small-sized and exist under the shadow of other services and businesses. They are housed within places like universities, gas stations, movie theaters, and airports
The target customers base is restricted for such startups, which is offset by their fixed and operational costs that are relatively lower

$125,000
Buying an existing Subway outlet will depend on the latest market value assessed by an actuary.
A Breakdown of Subway Franchise Startup Costs—One-Off Expenses
Did you know that you need to pass a basic cognitive ability test to qualify as a potential Subway franchise holder? Once you qualify and deposit the franchise fee, the company representatives help you decide the location and give you a blueprint of floor plans for the outlet. It will be your responsibility to get a contractor on the job and pay the relevant expenses.
Browse through this table to understand the primary one-time costs for a Subway startup:
Source
Expenses
Franchise fee

Standard fee—$15,000
Discounted fee—$10,000 (for minorities like veterans)
Satellite outlet fee—$5,000

Business license, tax registration, and other legal expenses
$3,000
Space and setup
The costs are usually $40,100–$100,000. This may vary depending on whether you:
Equipment
$7,500–$18,000
Security system
$2,500
Furniture
$5,000
Introductory advertising
$3,500
Utility deposits
$2,000–$4,000
Startup Costs for Subway—Recurring Expenses
Once your outlet is up and running, you need funds to meet the recurring expenses. Subway has a mandatory liquid capital requirement of $30,000, although the monthly expenditure may hit a higher number. Here's an estimate of some substantial cost heads:
Salaries—$7,500
Freight—$9,500
Inventory—$6,000
Utilities—$4,400
Signage—$6,000
Insurance—$5,000 (annual)
Accounting—$2,000
Staff training—$1,500
Apart from the above costs, you will also need to pay 12.5% of your gross weekly sales in royalties (can be deducted for tax credit).
Many outlets have to bear the recurring expenses out of their investment for two to three months, i.e., until they start showing a profit. If you run out of funds, you may have to reach out to a lending institution for short-term operating credit or working capital business loans.
How To Cover the Subway Franchise Startup Cost
There is no room for penny-pinching when you commit to open a Subway. You need to maintain the standard of goods and services at all costs. If you are struggling to find the necessary funds for the startup, it's prudent to reach out to the following institutions and request a small business loan:
Depending on the borrower, loans come with a variety of terms and conditions. Some offer guaranteed processing at cut-throat interest rates, while others have you running around bankers or navigating complicated online portals with a mound of paperwork to submit. The lack of uniformity in lending models can be an utter source of distress, especially as you are already bogged down by the pressure of starting a business up from scratch.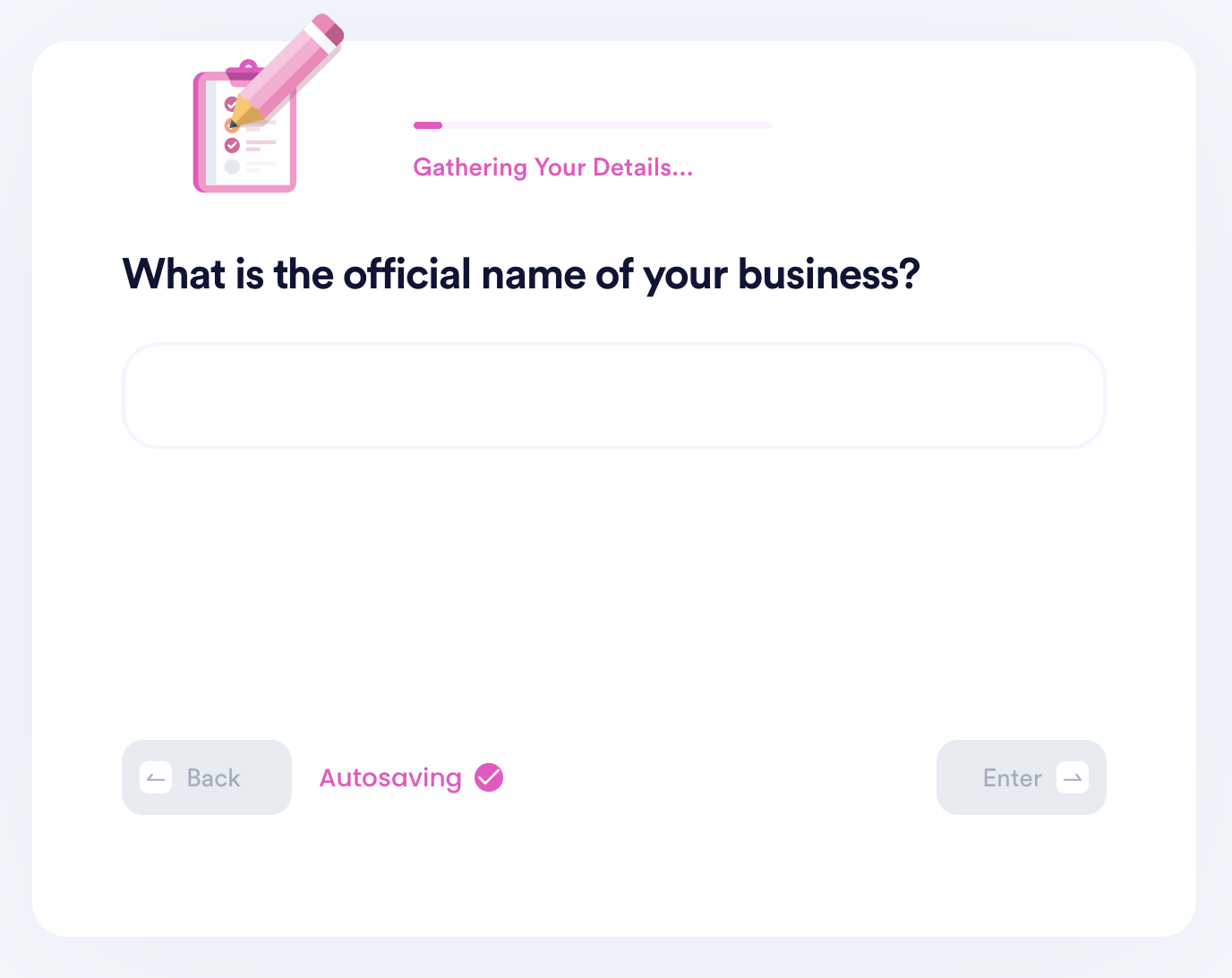 Worried About Your Approval Chances? Boost Your Loan Application With DoNotPay!
In 2019, Subway generated over ten billion U.S. dollars in sales in the U.S. On average, every outlet makes about $422,000 in sales, which makes it a reliable source of profit for owners. If a mere loan is stopping you from getting on the glorious franchise bandwagon, DoNotPay can help
Our Business Loan Request Letter product is designed to create a loan application letter that:
Presents crucial info structured manner
Highlights the pro points of your business
Our app also helps you set important timelines for loan processing and repayment, along with giving you a proper disclosure about the paperwork requirements.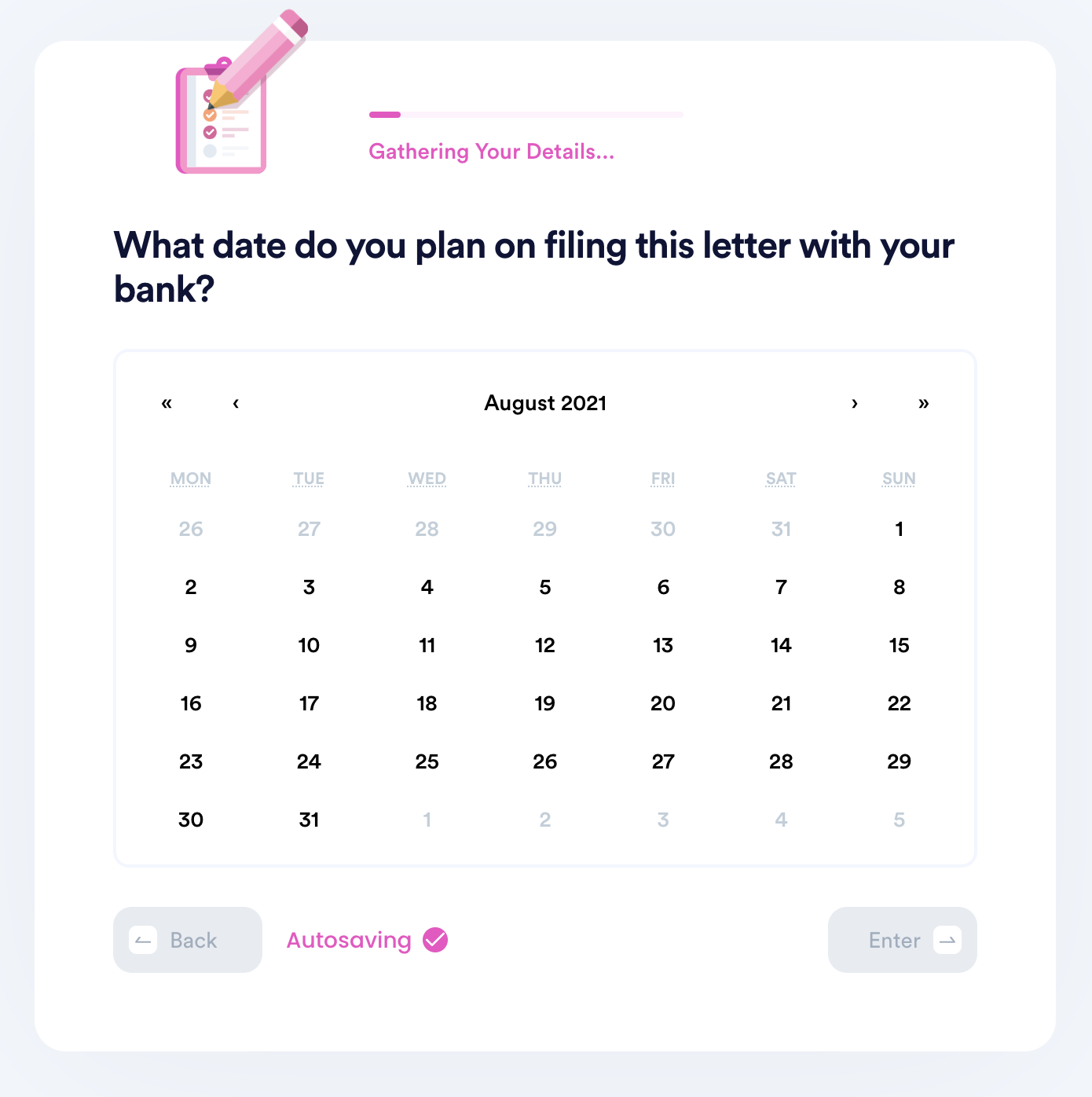 To use our services, gather your credit score values and do the following:
Open a DoNotPay account and search for Loan
Gather the necessary paperwork:

A business plan
Financial statements, including an overview of your credit scores

Enter details about your startup
Give us information regarding:

The amount you are borrowing
The lender you seek
The date you want to apply

Upload the paperwork
We will analyze your information and prepare a professional loan request letter that sells your business idea in a straightforward and convincing manner. Backed by the expert letter, you are more likely to get the funding approved in record time!
You can also use our Find Online Business Loan Lender product if you want to search beyond banks.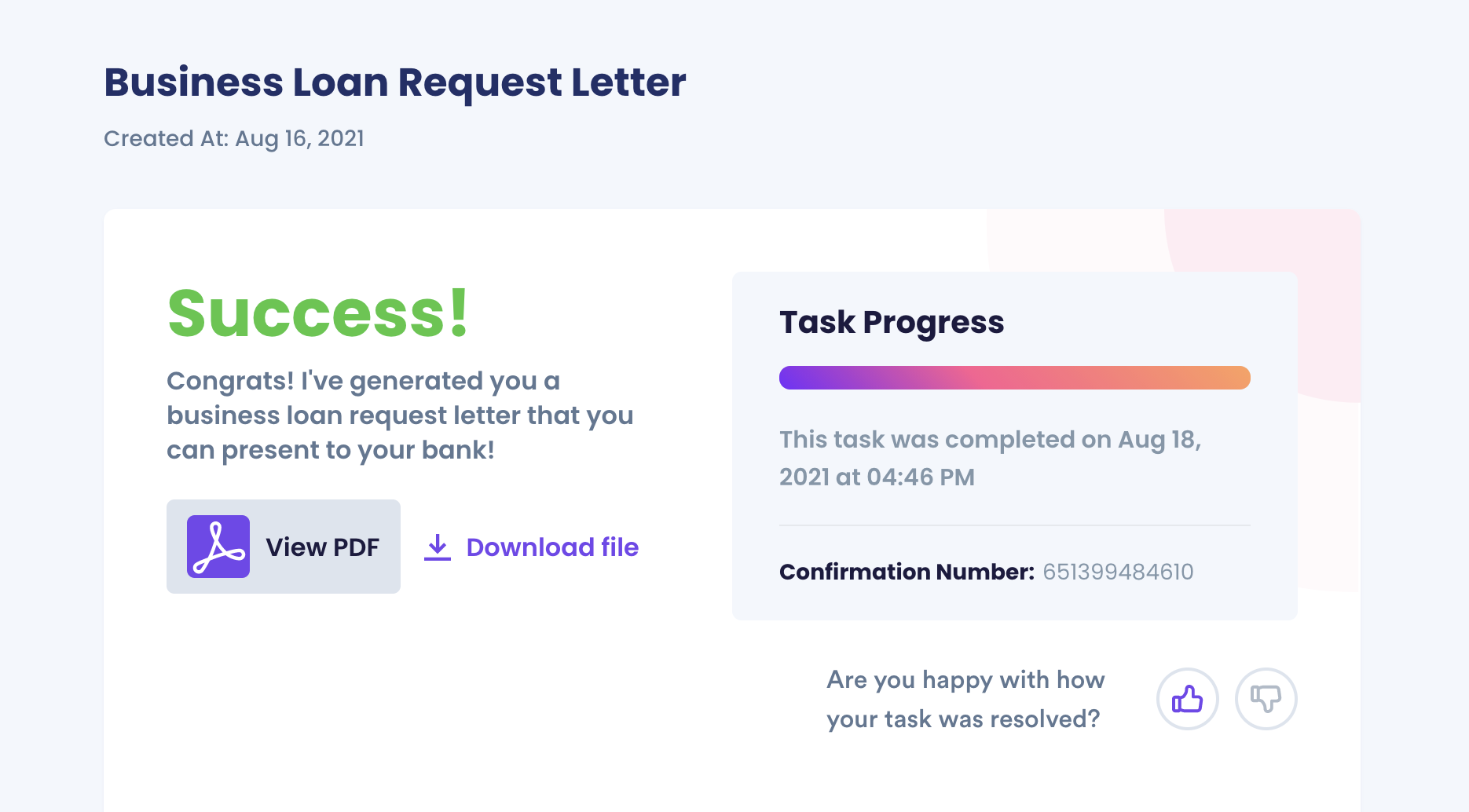 DoNotPay Helps You Raise the Bar in Business
Whether you are just getting started with your small business or are well into the game, DoNotPay can be your valuable assistant. We can help you manage various issues, such as:
Trademark infringement
Negative reviews
Suspicious chargebacks
You can focus on what is important while we take care of administrative tasks and problems.
Get More Done With Our Help
DoNotPay's features at your disposal are versatile. We can assist you in registering your DMCA agent with the U.S. Copyright Office so that you can avoid exorbitant copyright infringement fines. Thanks to our app, preparing and filing business loan applications will also be smooth sailing.
If you want to protect your slogan, logo, and company name, we will guide you through the trademark registration process. The Employer Identification Number (EIN) issuance is another procedure our app is able to assist you with.
Would you like to self-certify your business under the EU-U.S. Privacy Shield program? DoNotPay will complete and file the request in your stead. Our app can help take care of your employees, too. Use DoNotPay to create and submit 83(b) election forms to the IRS.
Is the pile of documents due to be sent getting bigger by the minute? Not to worry—your pocket assistant can mail and fax your documents with ease.