Sublease Agreement in Florida From A to Z
If you are considering a subletting option for your residence in Florida, you need a specific legal document to support the verbal agreement with the new tenant. 
It may seem like creating a page or two of simple paperwork, but writing a contract is challenging and time-consuming. This is why our guide dissects a sublease agreement in Florida and offers practical tips for creating one with zero hassle!
What Is a Sublease Agreement?
A sublease agreement is a contract between the tenant who rents the property and a subtenant, or sublessee, who will move into the living space and pay monthly rent for it while the original renter is away. The primary tenant remains responsible for the property they are subletting. They collect the rent money, forward it to the landlord, and make sure the subtenant follows the predetermined rules. 
Why Would You Want To Sublet a Property?
Subletting your place can be a convenient solution in the following situations:
You're going on a longer trip and don't want to lose the place you like but want to avoid paying the rent for that period

You must leave the town for a certain period but want to avoid terminating your

lease agreement

early

Your lease agreement hasn't expired, but you decided you want to move out of the property before the end date
Whatever the reason, a sublease brings certain advantages and disadvantages you should be aware of. The following table shows some of them:
Pros
Cons

It saves money

—Subletting the apartment means you won't need to pay monthly rent during your absence

You don't need to break your lease early

—Some contracts mandate a fine for early termination. A sublessee can take your place until the deal ends and help you avoid disputes with the landlord

You don't need to be tied to a single place

—If you are a travel enthusiast, you can rely on this option to keep your place until you get back

It requires a lot of effort to find a convenient tenant

—You never know what someone's renter's history is or how responsible they are

The sublessee can break the rules

—You can't control the subtenant's behavior. They can violate the lease agreement, causing serious trouble 

You may put your reputation as a renter at risk

—If something goes wrong with the sublessee, the landlord may blame or evict you, even though you aren't directly responsible for the incidents
What Are the Steps To Take Before Subletting a Property in Florida?
You must go through a specific preparatory procedure before drafting a sublease contract. The preparation involves the following steps:
Check your lease agreement to see if it contains a sublease section

—Your contract may provide more information on whether the landlord allows this option. Check if it's necessary to get their approval before you sublet their property

Ask the landlord for permission

—Even though

Florida Statutes

regulate lease-related rules, they don't contain any sections about subletting rented properties. The landlord decides independently, which is why you should request their approval via certified mail and wait for their response before making a deal with a subtenant

Ensure your subtenant is qualified

—The landlord has the right to deny your sublease request if the sublessee doesn't align with their requirements. Make sure you screen the potential subtenant and check if there are any reasons for the property owner to reject them
What Does a Florida Sublease Agreement Cover?
Here are the sections each Florida sublease agreement should contain:
Sublessor and sublessee information—names, addresses, and contact details

The start and end date of the sublease

Property details—address and description of the leased premises

Rent amount, due date, and payment method

Responsibilities regarding utilities

Security deposit amount and returning policy

Original lease agreement—description or a physical copy of the contract

Other terms and responsibilities—pet clause, guest and smoking policy, repairs and maintenance, etc.

Landlord consent

Applicable laws

Signatures of both parties

Date of signing
Entrust Your Legal Documents to DoNotPay
Regardless of the contract you need, it's difficult to write a proper document without professional assistance. Lawyers usually charge too much for a single draft, while vague online contract templates often don't include crucial details.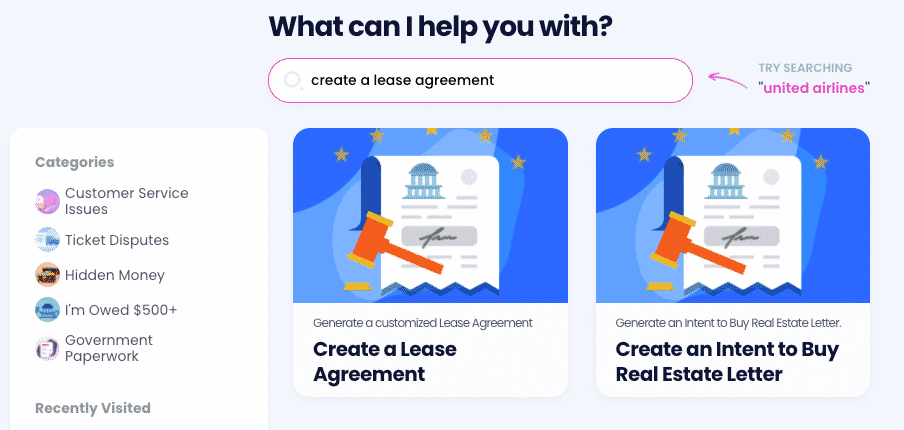 If you want to get a complete document in a heartbeat without spending a fortune, let DoNotPay help! You can pick our customizable template and turn it into a valid contract by providing a few basic details. 
Here are the steps to follow: 
in your web browser

Find the desired document

Answer a few questions to help us create your contract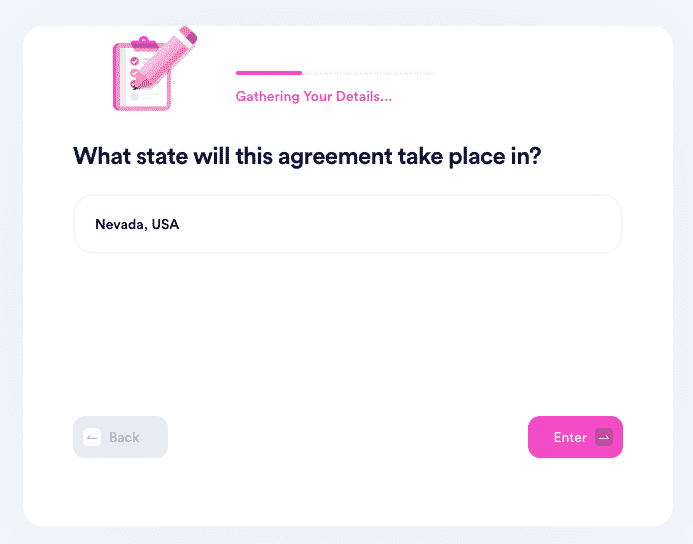 Our service enables you to generate an unlimited number of the following legal documents:
General Affidavit

Quitclaim Deed

Estoppel Certificate

General Business Contract

Promissory Note

Intent To Purchase Real Estate

Residential Lease Agreement

Child Care Authorization Form
What Other Legal Documents Can DoNotPay Decipher?
Do you want to know how other contracts work? and learn about other legal documents, including:
Our Robot Lawyer Gets Rid of All Admin Tasks
What makes DoNotPay so unique is that it helps you get back what is rightfully yours in many different ways. You can appeal parking tickets, find unclaimed money, demand a refund for canceled or delayed flights, get help with bills you cannot pay, or get your college application fees waived with the help of our platform.
If you're sick and tired of annoying robocalls, spam emails, copyright violations, text message spam, or stalkers and harassers, DoNotPay can assist you in getting rid of them once and for all.
DoNotPay Can Help You Save Money
Have you ever subscribed to a service's free trial you forgot about after a few days? Many Americans have, which is why DoNotPay has a free trial feature that will help you avoid getting charged once the trial is over.
If you want us to scan all your active memberships and help you not pay for the ones you don't use, connect your email address or credit card to DoNotPay. Our cancel feature will ensure that you don't waste your money on subscriptions you don't even remember exist.
If a merchant charges you once the free trial is over, though, you can use our robot lawyer to request a refund and skip the phone queue when doing so.
In case a company refuses to grant you a refund, you can also use our app to sue them in small claims court.