State Farm Lawsuits: All You Need To Know
State Farm Insurance is a large multinational group of insurance and financial services firms that was founded in 1922 in the US. It is one of the biggest insurance companies in the US that ensures cars and homes more than any other provider. The parent company is State Farm Mutual Automobile Insurance Company which is based in Illinois.
To date, State Farm has 58 violations with a total penalty paid of $648,266,572 since 2000. The lawsuits filed against them involve insurance violations, consumer protection violations, banking violations, and many others.
In this article, we will bring to light some of the most notable State Farm lawsuits and the dollar amount of damages awarded to the plaintiffs. We will also help you to file a lawsuit in small claims court using .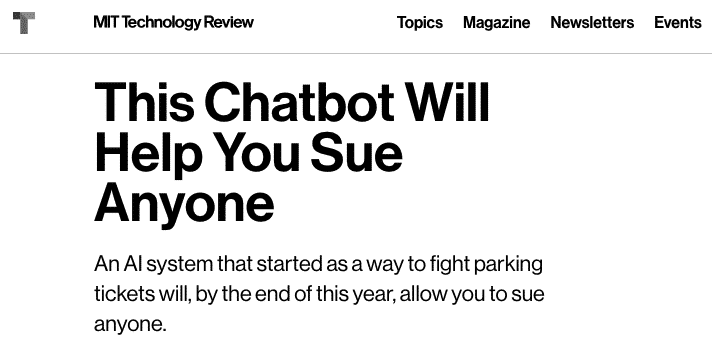 State Farm Lawsuits
The company has had many offenses ranging from banking violations, insurance violations, workplace safety or health violations, and many others. Here are some of the most notable State Farm lawsuits to date:
Violation Type
Agency
Damages
Banking violations
Office of the Comptroller of the Currency (OCC)
$547,200
Consumer protection violations
Variety of state Attorney General offices
$3,100,000 - $74,000,000
Employment discrimination
State private lawsuit
$657,403
Family and Medical Leave Act violations
Wage and Hour Division (WHD)
$27,787
Insurance violations
Variety of state Attorney General offices
$250,000 - $74,000,000
Variety of state Immigration and Naturalization Service (INS)
$5,000 - $352,500,000
Florida Office of Financial Research (OFR)
$5,000 - $10,500
New Jersey Department of Banking and Insurance (DBI)
$35,000
Vermont FIN
$29,750 - $265,000
New York Department of Financial Services (DFS)
$10,443,700
Investor protection violations
Pennsylvania BKG
$75,000
Wage and hour violations
State private lawsuit
$135,000,000
Federal private lawsuit
$5,000,000
Workplace safety or health violations
Occupational Safety and Health Administration (OSHA)
$8,160
State Farm $31 Million Class Action Settlement
In 1995, State Farm Mutual Automobile Insurance Company was sued by policyholders in an Ohio class-action lawsuit. The litigation lasted 11 years and involved 35 depositions and the presentation of more than 10,000 pages of documentation to resolve.
In the end, State Farm agreed to let the policyholders decide whether they wanted guest coverage for their auto insurance. Here are some of the things we know about the class action lawsuit:
A policyholder lost his son in a motor vehicle collision and attempted to stack the uninsured motorist coverage on all five of his household policies.
State Farm had a valid anti-stacking clause in the policy and prevented the policyholder from doing so.
The policyholder was not informed by State Farm orally or in writing that the anti-stacking clause applies.
State Farm $250 Million Class Action Lawsuit
In 2019, State Farm Auto Insurance was sued by 4.7 million customers in a class-action lawsuit. The plaintiffs alleged the defendant cheated its customers by issuing them with substandard motor vehicle replacement parts. Here are some specifics of the class action lawsuit:
State Farm Auto Insurance policies guaranteed that customers can claim original manufacturer replacement parts.
State Farm sent the customers generic parts of substandard quality that cost less.
When customers discovered the replacement part's quality, they filed a complaint and demanded the parts that were promised in the contract.
State Farm Auto Insurance denied the claims.
State Farm Lawsuit For Denial Of COVID-19 Claims
In 2020, a class-action lawsuit was filed against State Farm Fire and Casualty Company and State Farm Mutual Automobile Insurance Company. To protect businesses from suffering from loss, many of them purchased commercial property insurance policies that can provide relief for lost income in case the businesses were suspended due to the COVID-19 pandemic. However, State Farm allegedly denied businesses of their loss of business income claims. Here are some of the specifics of the class-action lawsuit that ensued:
The plaintiff submitted claims to State Farm seeking reimbursement for lost income under the provisions of the policy they purchased.
State Farm arbitrarily and unjustly refused to reimburse policyholders for loss of business income due to the pandemic.
The court held the defendant liable for breach of contract and breach of the covenant of good faith and fair dealing.
How to Sue State Farm With DoNotPay
If you have suffered injustice from State Farm or have discovered a breach of contract in any of your State Farm Insurance, you may file a complaint in small claims court with the help of DoNotPay. Although filing small claims does not require the services of a lawyer, it still involves going through bureaucracies and filing technically challenging forms and demand letters. With DoNotPay, all you need to do is:
Log in to and select the Sue Now product
Enter the dollar amount you are owed
Select whether you want a demand letter or court filing forms
Describe the reason for the lawsuit and submit any applicable evidence
That's it! DoNotPay will then generate a demand letter or court filing forms for you. We'll also mail a copy of your demand letter to State Farm Insurance on your behalf!
What Other Companies DoNotPay Can Help You Sue?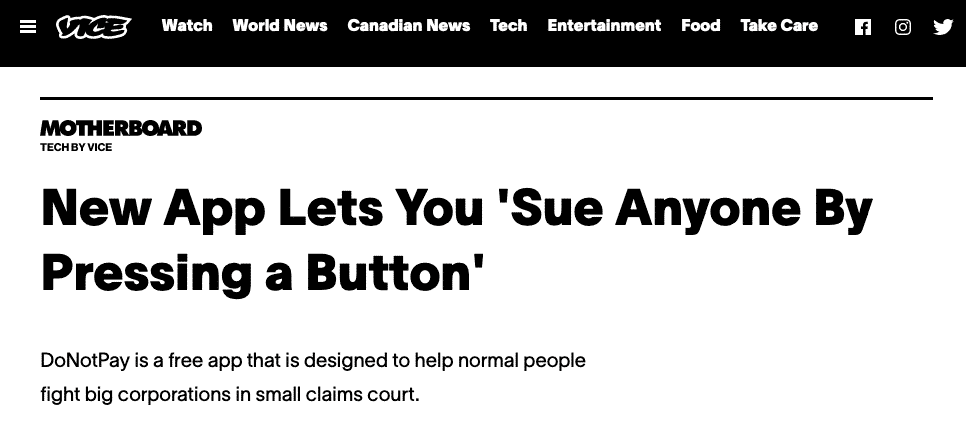 Use the Sue Now product to sue in small claims court and join thousands of users who have done the same. Have another company in mind? can also help you sue: