Learn How To Set a Startup Marketing Budget
If you have decided to launch a startup, you need to assess what costs you will have to cover. You must be aware of all the business aspects and activities you want to take on to plan the budget and obtain the necessary funds.
It is important that you prepare your startup marketing budget to understand how you can promote your business in the best way possible. DoNotPay shows you how much you should allocate to marketing and provides additional tips for securing a startup loan.
How To Plan a Typical Marketing Budget for a Startup
It can be challenging to estimate an initial marketing budget for a startup. Should you plan it by looking at your competitors or setting clear goals?
Some marketing specialists suggest you start from your estimated revenue and allocate a certain percentage to marketing activities, including:
PR
Marketing tools
Content marketing
Social media activity
Average Marketing Budget for a Startup
On average, companies spend about 11% of their revenue on their marketing budget. This percentage depends on what industry you're working in and how fierce your competition is.
The following list presents the average marketing budget per industry and sector:
Consumer services—13.9%
Technology—12.2%
Retail and wholesale—11.6%
Transportation—11.2%
Communications and media—11%
Healthcare—10.2%
Consumer goods—10%
Consulting—6.2%
Education—4.6%
Finance and insurance—4.3%
Construction and mining—0.6%
Energy—0.5%
While you cannot follow one set rule to determine your marketing budget, many experts advise that startups should invest from 12% to 20% of their projected revenue in their marketing activities.
How To Determine Your Marketing Budget for a Startup
When estimating your startup marketing budget, you should factor in the following criteria:
Key Criteria for Determining a Marketing Budget for a Startup
Details
Gross annual revenue
You need to:

Create your annual revenue plan
Determine the percentage of the estimated revenue you would like to allocate to marketing

Company's age
Keep in mind that newer companies should invest more to speed up their growth, i.e., on average:

Startup and new companies—12% to 20%
Established small businesses—6% to 12%

Business transactions
While the average is 11.4% for B2B businesses, if your company is in B2C, you should allocate more funds to building your presence on the market
Monitor Marketing Costs for a Startup
Once you have allocated the funds for marketing activities, you need to spend them wisely. You do not have to start with a big budget since you could promote your business using:
Google Ads
Social media
Charity events
Content creation
Email campaigns
A well-designed website
Simple advertising programs
Here is how you can monitor your startup marketing budget:
Track your return on investment (ROI)—You should:

Stick to the planned budget
Keep track of all marketing activities and tactics that you use
Compare your investment with the resulting revenue at the end of each strategy and campaign

Update your startup marketing plan—While you should stick to the original plan, you also need to:

Adjust the plan when you realize another strategy is more effective
Search for and apply innovative approaches to remain competitive
Scale your marketing budget in line with your business growth and needs

Hire experts—It seems obvious that you need professionals to help you with your marketing strategies, but they can be pricey. If you cannot afford to keep marketing experts on the payroll yet, you could hire or outsource them for special projects
Where To Get Funds To Cover Startup Marketing Costs
Starting a business can be demanding because of a lack of experience, knowledge, and resources. While creating a precise budget is one of the first steps you need to take, you should also find a way to make the projected activities happen.
To obtain the necessary financial means, you could choose:
Self-financing—While this would be the best option (as there are no fees or interest rates you need to worry about), a lot of business owners cannot afford it
Borrowing from family and friends—You should choose this alternative if you:

Can get favorable terms and repayment periods from your relatives and friends
Believe seeking financial assistance from your relatives or friends will not threaten your relationships

Getting a loan or grant—Depending on the qualifications and your specific needs, you can opt for different:

Types of loans, including:

Merchant cash advances

Lenders, such as:

Private organizations or foundations
You could also cover your business expenses by combining multiple funding sources, i.e., allocating part of your own assets, using business credit cards, and taking the rest from traditional or alternative loan providers.
How To Secure Your Business Loan
Getting a business loan is a complex and time-consuming process. To pick the best loan for your company's and personal needs, you first need to get familiar with how loans work.
If you would like to make sure your loan request is approved, you need to:
Prepare the necessary documentation, such as:

Personal and business credit scores
Profit and loss statement
Cash flow statement
Balance statement

Draft a loan request letter
Use DoNotPay to create a convincing loan request letter to make your application stand out from the rest!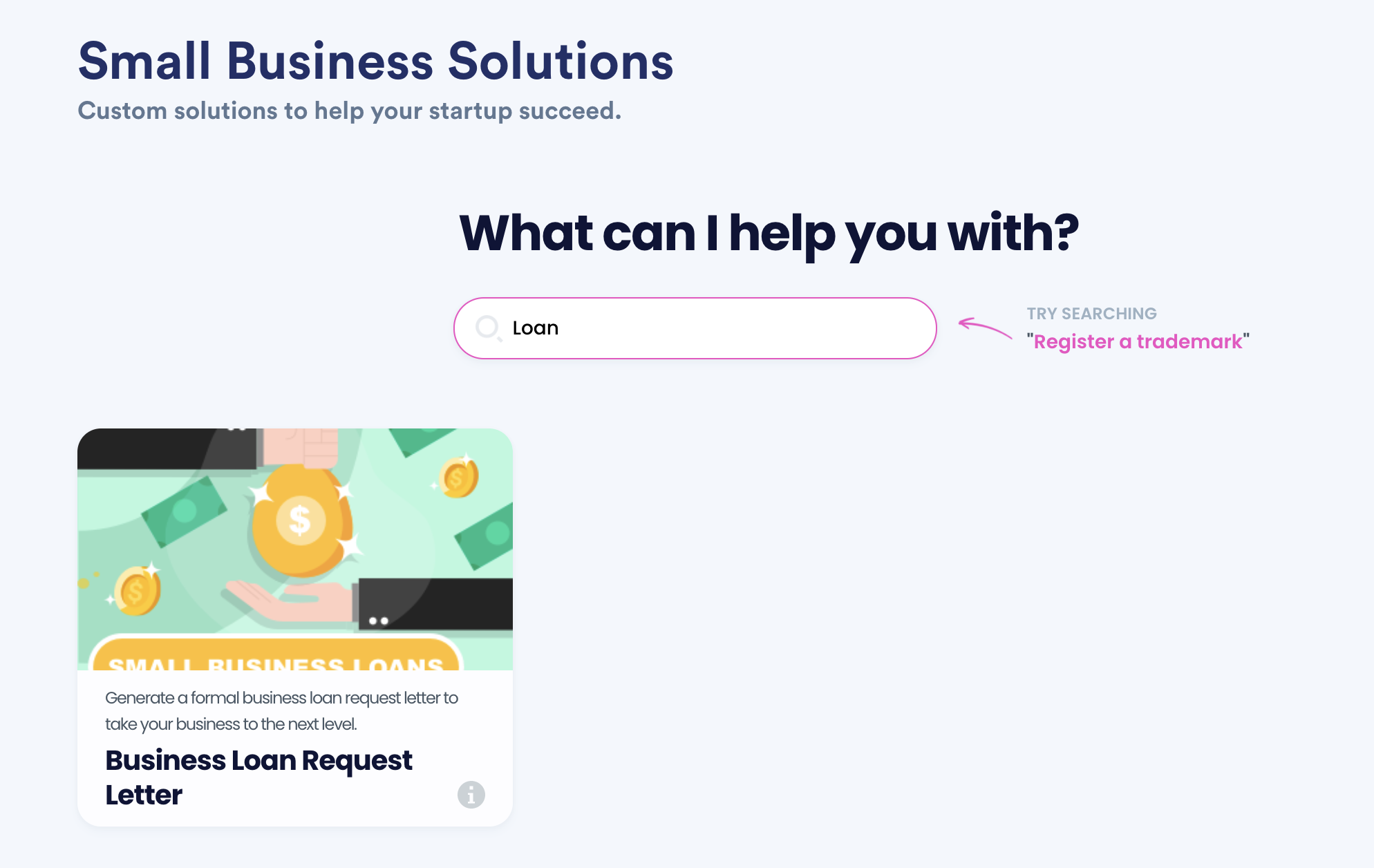 DoNotPay Helps You Obtain the Necessary Funding
DoNotPay can generate an airtight loan request letter for you, and we will make sure it:
Contains the necessary details
Conveys the right message and tone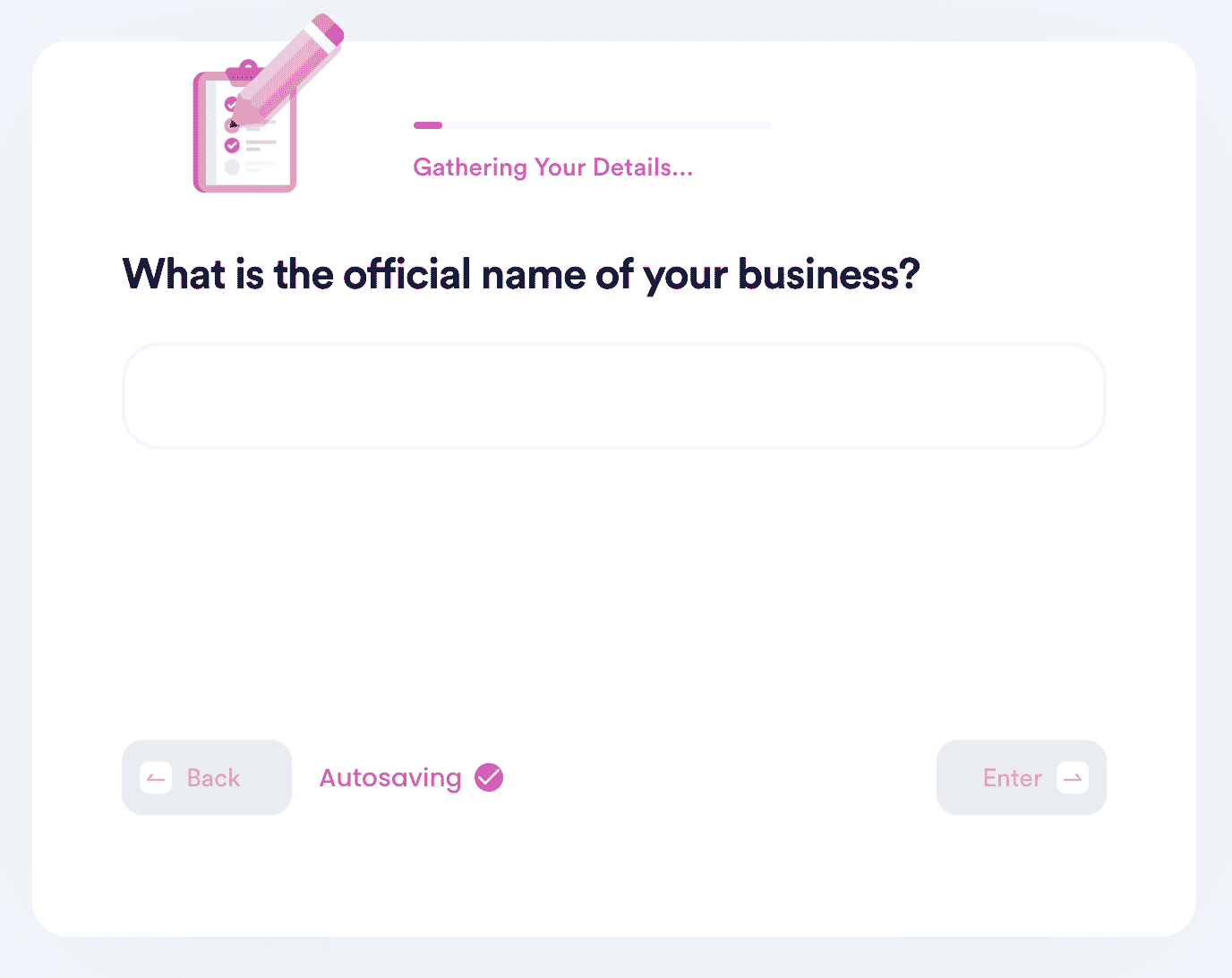 Once you have collected the required documents, open DoNotPay and take these steps:
Access the Business Loan Request Letter product
Provide your company's information
Enter the sum you want to obtain
Upload the gathered paperwork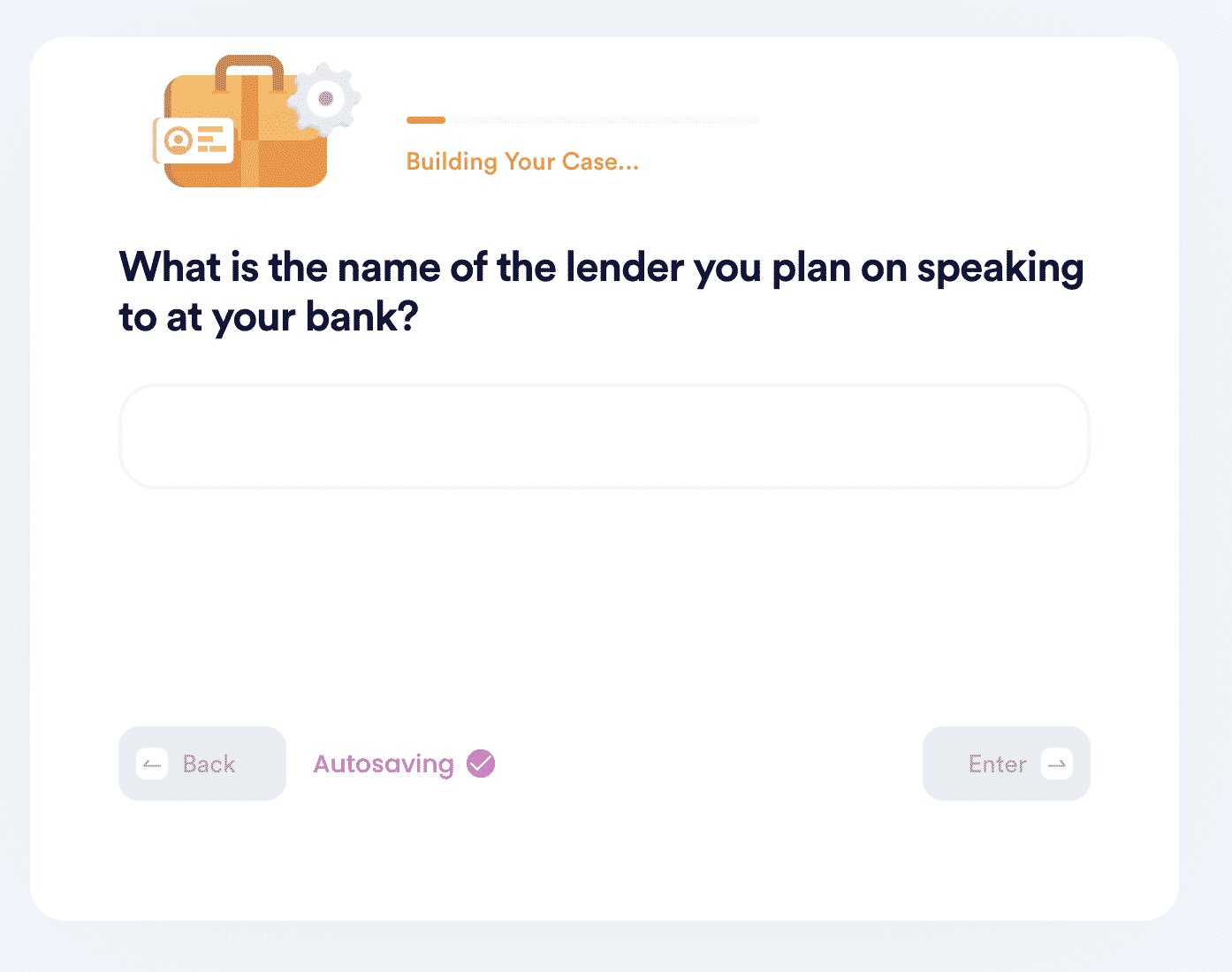 As soon as you have finished the above-listed steps, our AI-powered app creates a watertight letter automatically.
If you need help with identifying the best potential lenders, use the integrated Find Online Business Loan Lender feature when filling out the questionnaire.
Get Down to Business With DoNotPay
If your to-do list is getting longer by the day, we offer numerous solutions. You can focus on growing your business while we handle the endless administrative tasks.
Here are some of DoNotPay's products and services that will assist your company tremendously:
DoNotPay Feature
Our App Will
Trademark Registration

Complete your company name, logo, or slogan registration application
Submit the application in your stead

Trademark Protection

Perform monthly checks
Notify you in case there is any trademark infringement
Help you file cease and desist letters

EIN Registration

Fill out and file your Employer Identification Number (EIN) application
Notify you of your new EIN

Register a DMCA Agent

Complete the DMCA agent registration process
Register the designated agent with the U.S. Copyright Office
There Is Even More We Can Do for You
Navigating the business world can be overwhelming. If your paperwork is piling up and disputes keep emerging, start using our app and declutter your workday from numerous chores.
The world's first robot lawyer can help you deal with the following:
Chargeback scams
Business loan applications
Faxing and mailing
Negative online reviews
83(b) election forms
Self-certification with the Privacy Shield program