How to Get Rid Of Stalkers Once And For All
If you're a woman, the chances are that you've learned to do many things to increase your safety. You don't linger out on your own after dark. You check the back seat of your car after you get in. You always let your family and friends know where you are, and when you'll be back.
Directly or indirectly, society teaches women to act like that from an early age—and for a good reason. One in three women have experienced either physical or sexual violence during their lifetime, according to the World Health Organization.
No conversation about the violence and abuse of women is complete without mentioning stalking. Here too, the overwhelming majority of victims are female—one in 6 women (16.2%) and 1 in 19 men (5.2%) in the U.S. have experienced stalking victimization at some point in their lives, according to the National Intimate Partner and Sexual Violence Survey(NIPSV) from 2011. The same survey revealed that young women aged 18-24 are at the highest risk of being stalked.
Why Do Stalkers Stalk
Stalking is defined as a series of actions that are not necessarily illegal when viewed on their own, but collectively and repeatedly make up illegal behavior designed to instill fear or torment in the other person. In most cases, stalkers are former, rejected partners of the victim or someone else that the victim is well acquainted with.
Stalking behavior typically includes following the victim (offline and online), showing up at their home or workplace, sending them unsolicited gifts and cards, overwhelming them with phone calls or written messages, etc. Even though it doesn't have to lead to physical violence, stalking is a crime that takes a severe toll on their victims. Read more about what it means when somebody is harassing you, whether it's in person, sexually, or online.
Modern psychology has identified several types of stalker profiles. Stalkers' motives are wide-ranging, from narcissism, obsession, rejection, jealousy, to a need for control over the victim.
The roots of such deranged conduct vary. Childhood trauma, exposure to violence in the family, mental health issues, and intellectual difficulties of the offender can all lead to the development of stalking behavior.
Worst Stalking Cases
The extent to which stalking affects victims is rarely discussed, but a higher public awareness of this issue is crucial. One Quora user described the experience of being stalked as similar to being in a "witness protection program:" "I feel like I'm in the witness protection program, I have to constantly move, change jobs, avoid crowds and live under the radar. (...) It consumes my whole life. I can't just go to the park with my cousins or out to eat with a friend because it puts them in danger."
Throughout decades, several stalking cases have garnered the media's glare and created legal precedents that changed how stalking is viewed and treated in the U.S. We'll take a look at two of these infamous cases and how they impacted the federal and state legislation around the issue of stalking.
Prosenjit Poddar and Tatiana Tarasoff
One of the earliest recorded cases of stalking with a fatal outcome occurred in 1968, when Prosenjit Poddar, a young Indian student at Berkeley, California, became obsessed with his fellow student, a Russian girl called Tatiana Tarasoff. After Poddar told the psychologist at the university hospital that he intended to kill Tarasoff, the psychologist informed the police.
Unfortunately, after the police had interviewed Poddar, they tragically concluded that he wasn't dangerous and let him go. Tarasoff was unaware of Poddar's intentions. In October 1968, he showed up at her house and killed her by inflicting 14 stabbing wounds on her.
This harrowing crime led to a Supreme Court case that ruled that mental health professionals have a duty to forgo patient-doctor confidentiality if there's a threat to any person or public safety. In other words, doctors are obligated to warn the authorities to protect the individuals who may be threatened by their patients.
Rebecca Schaeffer and Robert John Bardo
In 1989, a young Hollywood actress named Rebecca Shaeffer was shot to death in her home by a deranged fan, Robert John Bardo. Bardo had been stalking Schaeffer for three years before killing her. He managed to obtain her residential address by hiring a private investigator who then got ahold of this information from California's Department of Motor Vehicles.
This tragic event ultimately led to the authorization of anti-stalking laws in California. Prior to that year, no laws were protecting a stalking victim until the offender actually "did something" to harm them. The Driver's Privacy Protection Act was also passed, after which it became illegal for anyone to obtain somebody else's personal information through the DMV.
Stalking Techniques
You Should Be Able to Recognize
In case you're not sure that what you're going through qualifies as stalking, the list below should provide some clarity. If you've experienced at least one of these, a stalker has likely infiltrated your life.
The stalker is vandalizing your property to cause you financial and physical damage

The stalker is harassing your family, friends, even your pets. This is intended to upset you, particularly if the stalker no longer has access to you

The offender is slandering you to the people closest to you, trying to wreak havoc in your personal relationships

You keep receiving a constant stream of messages and other forms of communication from your stalker

You're being showered with gifts, flowers, and notes, in a place where your stalker knows you'll find them

The stalker is filing small claims against you, for no other reason but to upset you and provoke a reaction from you

If your home was broken into, or you found some of your items missing, the stalker might have stolen them because he/she is treating your things as precious collectibles
Types of Stalkers
Not all stalkers are alike. One of the main differences between stalkers lies in the kind of relationship they have with their victim (even if there is or was no relationship to speak of).
Refer to the table below for a more detailed breakdown:
Type of Stalker

Description

Celebrity Stalker

The offender has no pre-existing relationship with the victim

The celebrity stalker develops a dangerous obsession with a celebrity and fantasizes about having their feelings returned

Private Stranger Stalker

The perpetrator is someone who crossed paths with their victim on one occasion, then developed an obsession with that person

Intimate Stalker

The offender is a person who has previously been romantically or sexually involved with the victim

The intimate stalker is the most common and dangerous type of stalker

Intimate stalking carries the highest risk of violence to the victim

Acquaintance Stalker

The offender is a person who is an acquaintance of the victim

The acquaintance stalker presents a moderately high risk of violence
Five Main Profiles of Stalkers
What motivates a person to start stalking another person continues to fascinate psychologists and psychiatrists all over the world. In 1993, after studying numerous stalking cases and perpetrators, the Australian psychiatrist and stalking expert Paul Mullen and his colleagues came up with five main stalker psychological profiles:
The intimacy seeker

The incompetent stalker

The rejected stalker

The resentful stalker

The predator
The Intimacy Seeker
Often entirely unknown to their victim, the intimacy seeker engages in stalking to achieve intimacy with the other person. They genuinely believe that they are in a romantic relationship with the victim and that their feelings are mutual.
The intimacy seeker often has underlying mental issues that caused the romantic illusion. Psychiatric treatment is recommended and should be supplemented with therapy designed to improve the suboptimal social skills of the intimacy seeker.
The Incompetent Stalker
The incompetent stalker is yearning for intimacy and hopes their behavior will ultimately lure their victim into a loving relationship. Unlike the intimacy seeker, the incompetent stalker is aware that the other person doesn't share their feelings, but persists in the stalking.
The incompetent stalker is often socially awkward and may have an intellectual disability. They feel that they're entitled to intimacy and a romantic connection with another person, but their underdeveloped social skills often stand in the way of achieving them. They may require mental health treatment combined with social skills training.
The Rejected Stalker
Deeply affected by the relationship breakup, the rejected stalker is grappling with feelings of rejection and injustice, coupled with a powerful and contradictory desire to reconcile with their ex. They may first try to get their former partner back, and if that fails, they start engaging in vindictive and stalking behavior to cause distress to their victim.
The rejected stalkers often have a criminal history and a tendency towards violence. The best solution against this stalker profile lies in a combination of legal supervision (such as intensive supervision probation) and mental health therapy.
The Resentful Stalker
The resentful stalker is drawn by a strong desire to take revenge on the other person. They might have a paranoid personality or a delusional disorder, which often makes them see themselves as the victim of great injustice or humiliation.
The resentful stalker might benefit from psychotherapy with a focus on how to move on from the perceived damage. Delving into unresolved childhood issues and antipsychotic medication have also proven useful in the treatment of the resentful stalker.
The Predator
The predator stalker wants a sense of power and control over their victim and may be planning a sexual assault. The victim is often not aware that she or he is being stalked.
The predator's behavior stems from paraphilia—a condition in which a person's sexual arousal comes from fantasizing about and engaging in atypical and extreme sexual behavior. In the majority of cases, the predatory stalker should be contained within a correctional institution.
Best Advice for
Getting Rid Of a Stalker
You may think that it's not a big deal, but being the target of a stalker can have harsh consequences on your safety and well-being. If you're facing a stalker, don't stay idle! There are numerous steps you can take to amp up your personal safety and stop the stalker. It's crucial to warn the authorities about what's going on.
Here are some key things to bear in mind if you're dealing with a stalker in your life.
Everyday Safety Tips
You may feel reluctant to implement changes in your everyday routine and think it's unfair on you. It's most definitely unfair, but also highly necessary to increase your safety until the stalker gets prosecuted and receives professional help.
Here's a list of things you should and shouldn't do in your everyday life when dealing with a stalker.
| | |
| --- | --- |
| Do's | Don'ts |
| Change your daily routine and habits constantly | |
| Ask the offender to cease all contact | Communicate with the stalker after you've asked them to stop |
| Inform other people in your life (family, friends, colleagues) about the stalker | Feel ashamed about what you're going through |
| Invest in security tools such as locks, alarms, security cameras | Walk unaccompanied to your car or in areas with few people |
| Set up strong passwords on all your accounts and devices | Forget to have your fully charged phone on you at all times |
Legal Action
Stalking is illegal and it's a criminal offense, so you should take it very seriously and report it to the police. Talk to the authorities about the stalker even if you don't have proof yet, or are not sure if what you're experiencing is legally considered stalking. Remember, call 911 if you feel like you're in immediate danger.
To take legal action against the stalking offender, you should:
Gather evidence (when it's safe to do so):

Keep a log of every stalking occurrence

Save

phone calls

, messages, gifts, cards, voicemails, evidence of any damages to your property, testimonies of families, friends, and colleagues

Report the stalking to the police with all collected evidence

The legislation on stalking varies per state, so check your state's specific statutes on stalking
How to Deal With a Stalker
With the Help of DoNotPay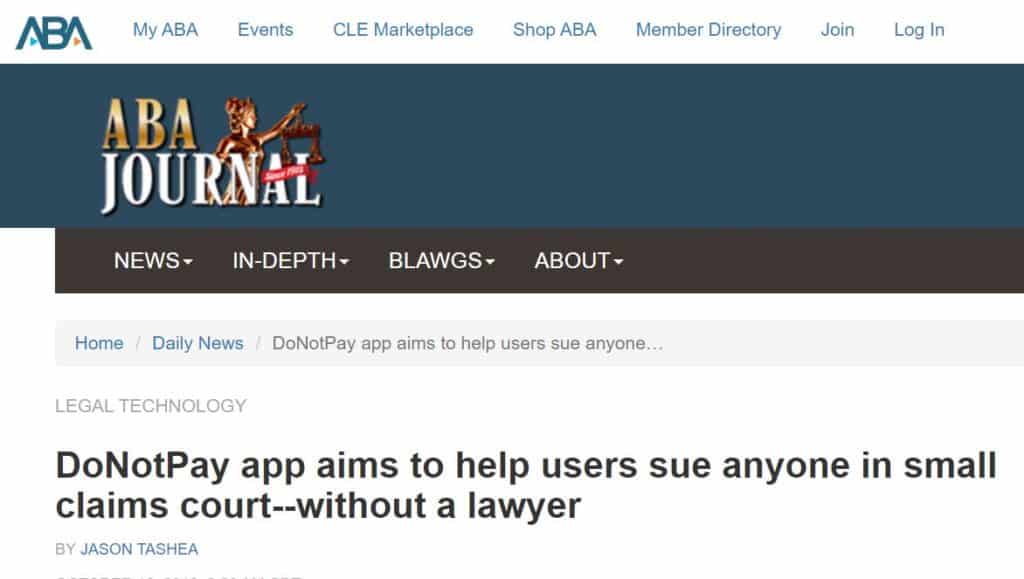 If you're the victim of a stalker, you have enough on your plate as it is. DoNotPay can assist you in taking the necessary steps against the offender.
Follow these simple instructions:
Open the DoNotPay app in your

Select the

Relationship Protection

button to start talking with our chatbot

Click on

Explore Relationship Services

Choose

Safety and Stalking

, then confirm by clicking on

Let's Do It

Click on the

Stalking

button

Clarify if you're dealing with online or in-person stalking

Answer the chatbot's questions to the best of your ability
We will determine the best course of action depending on whether your stalker is stalking you online or in-person. If it's both, you should specify that to the chatbot.
In-Person Stalking
If you're dealing with someone who is stalking you in person, DoNotPay will generate a cease and desist letter on your behalf. You should send this letter to your stalker to let them know that you want their behavior to stop immediately.
Even if they don't heed your request, the letter will act as solid evidence that you tried to remedy the issue yourself. The cease and desist letter also informs the stalker that you will be taking legal action against them if they don't stop stalking you.
Online stalking
In the case of online stalking, DoNotPay will contact the customer representatives of the online platform where the stalking happened. Our action here is twofold—as step one, we report the stalker on your behalf for online harassment and stalking. This will put their account and online activity under investigation by the platform. Secondly, we will ask the digital/social media platform to block the user and prevent them from ever contacting you on that website again.
DoNotPay Protects Your Privacy and Finances
Sharing your credit card details online comes with certain risks, and it's getting more difficult to tell good and bad websites apart. With DoNotPay's virtual credit card generator, you will be able to protect your identity and bank account from cyber scammers.
Whenever you run into a suspicious email or website, generate a virtual credit card and proceed without worries. Our virtual cards also work like a charm if you want to avoid automatic payments after free trials.
Streamlining Your Life With DoNotPay

If you're up to your ears in work, tasks, and obligations life keeps showering you with, perhaps it's time you discovered DoNotPay. Think of our app as a virtual lawyer/executive assistant that helps you get on top of your jam-packed to-do list. No frills, just pure efficiency, and practicality!
We can assist you with:
Appealing traffic tickets

Fighting speeding tickets
You can easily access the DoNotPay app in your .