How to Contact the Spanish Consulate Los Angeles
The Spanish Consulate in Los Angeles can help you with a wide range of consular matters. You might be a Spanish citizen wanting to inform your consulate about your lost passport, or you might be an American citizen wishing to visit Spain for business. Either way, the Spanish Consulate in Los Angeles can answer your questions. However, reaching the Spanish Consulate may be time-consuming and stressful.
This is why we created this article, which will help you find out how to contact the Spanish Consulate in Los Angeles! This article will also introduce you to a faster and easier method to contact any consulate using DoNotPay!
Where is the Spanish Consulate in Los Angeles Located?
The exact address of the consulate is:
5055 Wilshire Boulevard #860, Los Angeles, CA 90036, USA
You have many options to get to the Spanish Consulate by taking public transportation:
Bus: 20, 212/312, 28, DASH.
Subway: Purple D Line.
All the Contact Information of the Spanish Consulate in Los Angeles
The table below outlines all of the Spanish Consulate's relevant contact information:
What Can Spanish Consulate in Los Angeles Help You With?
For Spanish Citizens:
Passports & Enrollment

Enrollment in Consular Registration
Modifications & Change of Address
Withdrawal from Consular Registration
Certificate of Residence
Certificate to obtain Spanish ID Card
Apply for or Renew Passport

Civil Registry & Nationality

Births
Marriages
Deaths
Divorces
Name Change
Change the Order of Surname
Record Before Marriage
Conservation of Spanish Nationality
Recovery of Spanish Nationality
Opting for Spanish Nationality
Nationality for Sephardic Jews

Notary & Legalizations

Application Instructions for Each Procedure
Make an Appointment
Documents & Checks Needed Before Interview

National Identification Documents & Driver's License

Apply for & Renew National ID or Driver's License

For Foreigners:
Visas

Visa Application Procedures & Instructions
Business, Student, Tourist Visas

Entry Requirements

Covid-19
Possession of Valid Passport
Possession of Valid Visa
Journey Purpose Requirements

Foreigners' Identity Number (NIE)

For detailed information, visit here.

Formalities after Entry into Spain

Renewal of Short-Term Visas
Foreigner Identity Cards

Citizenship

How Can Spanish Nationality Be Acquired?
Methods for Acquiring a Spanish Citizenship

Tourism, Working, Studying, or Residing in Spain

What to do in Spain as a tourist?
What should a foreign worker do after arriving in Spain?
Formalities
How You Can Contact the Spanish Consulate in Los Angeles Easily With DoNotPay!
Although this article provided you with everything you need to know about the Spanish Consulate in Chicago, you may still be wondering if you have another option. DoNotPay offers an easy way to get in touch with any embassy or consulate around the world! All you need to do is:
1. Search for "Contact Embassy" on DoNotPay.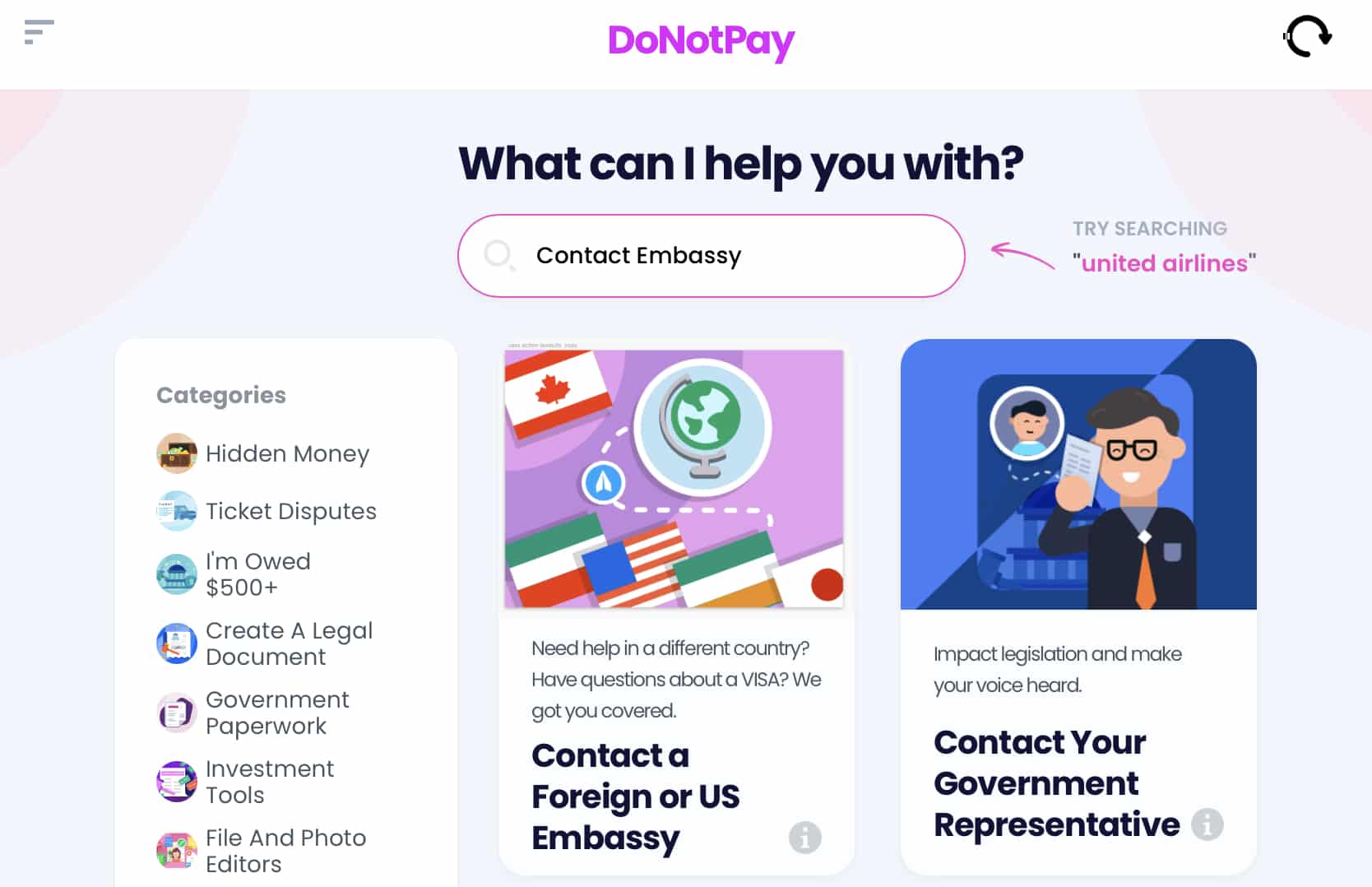 2. Choose to contact a foreign consulate/embassy in the US.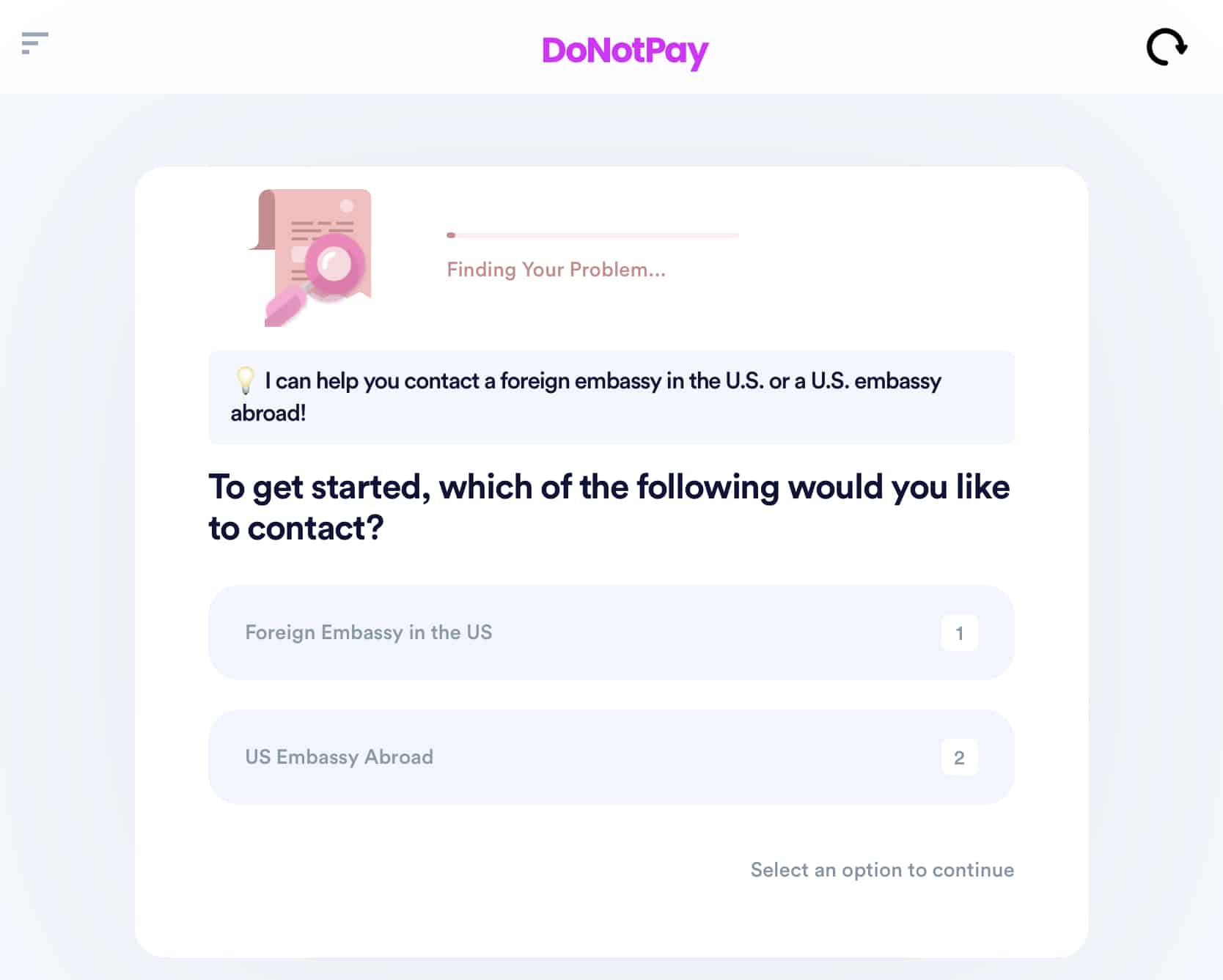 3. Explain any questions or requests you have for the consulate.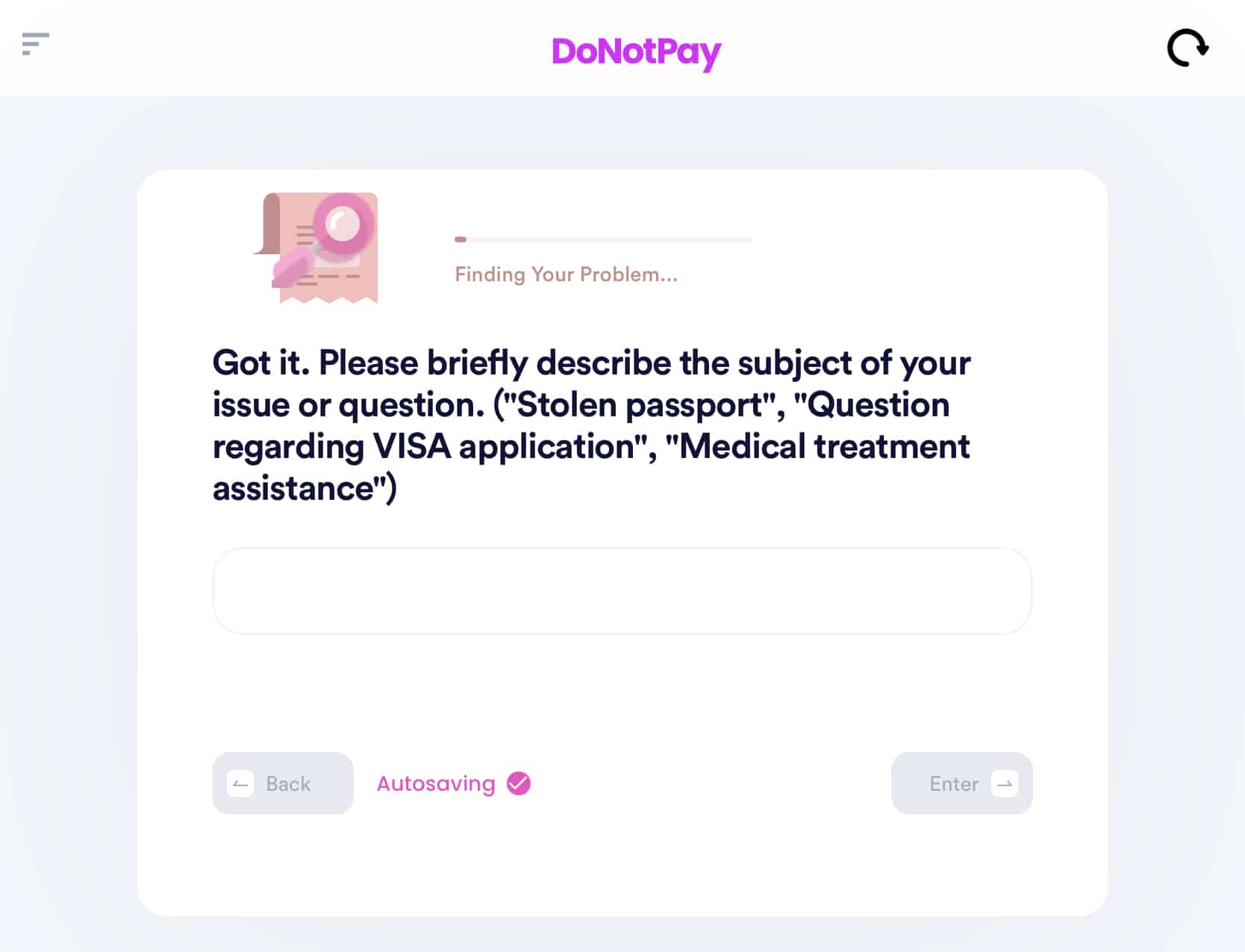 4. Enter the country of the embassy or consulate you wish to get in touch with.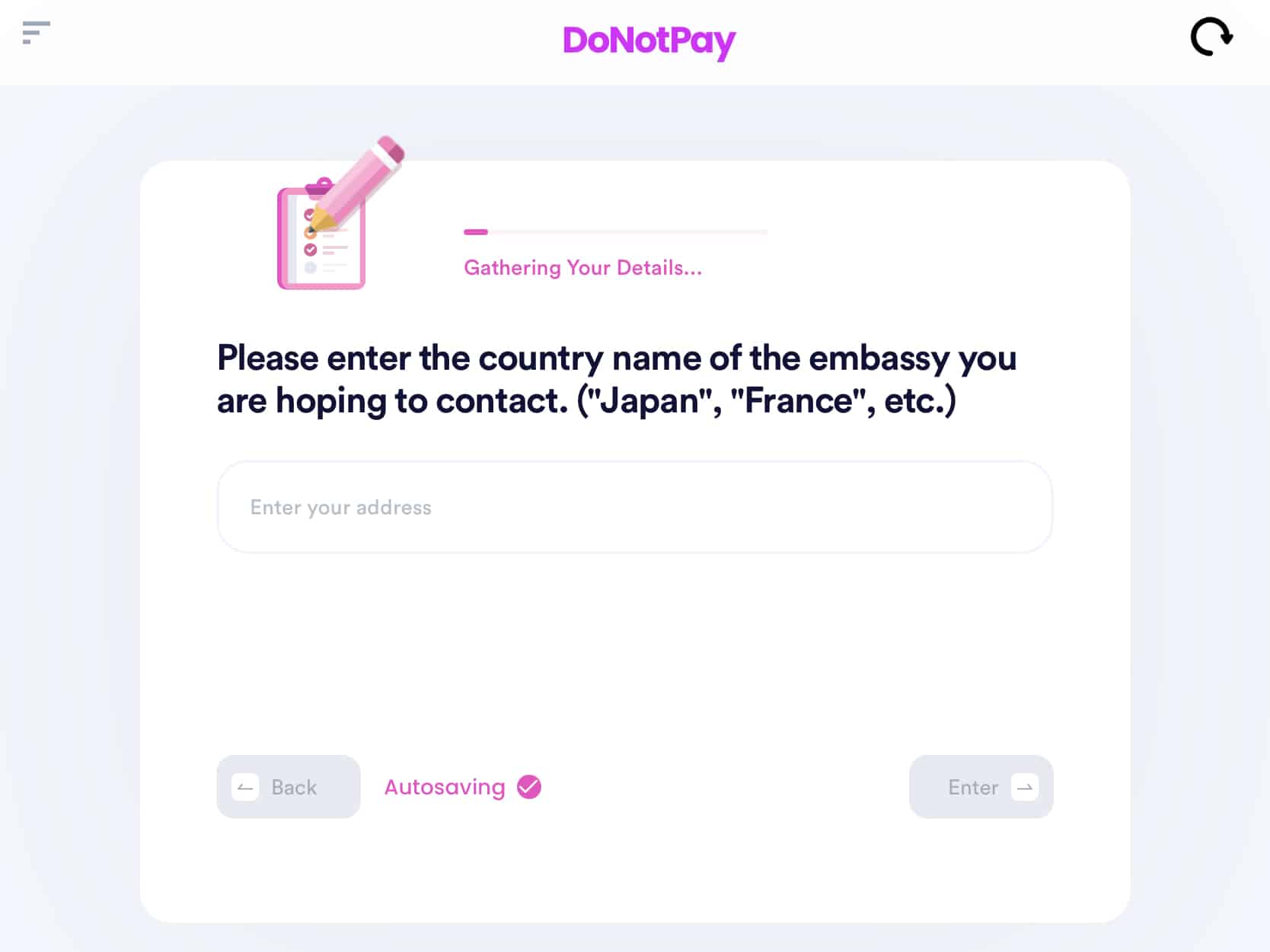 That's it! The robot lawyer will write an email about your concerns and questions, send it to the right address, and direct the Consulate's response to your email! 
Embassies and Consulates DoNotPay Contacts: