All About The Spanish Consulate Houston
Whether you are a Spanish citizen living in Houston and hoping to get a new passport or a US citizen planning on a trip to Spain, the Spanish Consulate in Houston can help you with your questions and process your requests! However, it can be pretty time-consuming and tiring to go to the consulate physically just to ask a question, right?
That's why we prepared this article to help you get information on how to contact the Spanish Consulate in Houston. We'll also go over what services they provide as well as how you contact the Spanish consulate easily with DoNotPay!
Where Is the Spanish Consulate in Houston Located?
The Consulate General of Spain in Houston is located in the neighborhood of West Oaks. The exact address is:
1800 Bering Dr #660, Houston, TX 77057, USA
If you would like to get to the Consulate General of Spain by public transportation, you can take the following bus routes, depending on where you are coming from: 
Bus No 32
Bus No 49
Get off on the Bering Dr & San Felipe Rd stop and walk three minutes to get to the office!
If you are getting to the consulate by car, there are parking spots that are provided for the consulate visitors.
Contact Information of the Spanish Consulate in Houston
If you need the contact information of the Spanish Consulate in Houston, refer to the table below for it!
Address

1800 Bering Dr #660, Houston, TX 77057, USA

Email
Phone
+1 (713) 783-6200
Fax
+1 (713) 783-6166
Office Hours
Monday to Friday

9:00 AM - 1:00 PM
By appointment only
Except for Spanish and US holidays

Website:
Consulate General of Spain in Houston Website
Social Media
Consular Services Provided By The Spanish Consulate in Houston
Here is a table showing all of the services the consulate provides:
For Spanish Citizens:

Nationality

Acquiring Nationality
Preservation of Nationality
Recovery of Nationality
NIE (Foreigner Identification Number)
NIF (Tax Identification Number)

Consular Registration

Registration & Cancellation of Registration
Change of Address

Passport

Spanish Passport
Loss & Theft
Expired
Renewal
Apply for a Passport

Certificates

FNMT Electronic Certificate
Criminal Record Certificate
Residence Certificate
Legalizations
DNI
Fe de Vida Certificate

Hunting

Permit for Hunting Guns in Spain (Temporarily Unavailable)

Driving License

How to get Spanish Driving License

Civil Registry

Change of Name and Last Name
Birth, Marriage, Death Certificate
Birth, Marriage, Death, Divorce Register
Libro de Familia
Corrections in Birth, Marriage, and Death Certificates

For Foreigners:

Visas

Student Visa

Language Assistant
Au Pair
Under 18 years old
Requirements

Schengen Visa

Only for fully Covid-19 vaccinated people.

Resident Visa
Work Visa
Retirement Visa
Long-Term Visa
Forms & Templates & Fees

Entry Requirements

Possession of Valid Passport & Travel Document
Possession of Valid Visa

Formalities after Entry into Spain

Renewal of Short-Term Visas
Foreigner Identity Cards

Nationality

How to Apply for Spanish Nationality

Legalizations
Information on:

Tourism in Spain
Working in Spain
Studying in Spain
Residing in Spain
Contact the Spanish Consulate in Houston with DoNotPay Easily!
Now, we gathered all the contact information of the consulate as well as the services provided by them but that does not mean it will be easy to contact them. Generally, it is pretty time-consuming to come up with an optimal email expressing all your concerns and questions. So, let DoNotPay take the burden from you and contact the consulate on your behalf! 
All you need to do is take these simple steps: 
1. Search for "consulate" on DoNotPay's website or app.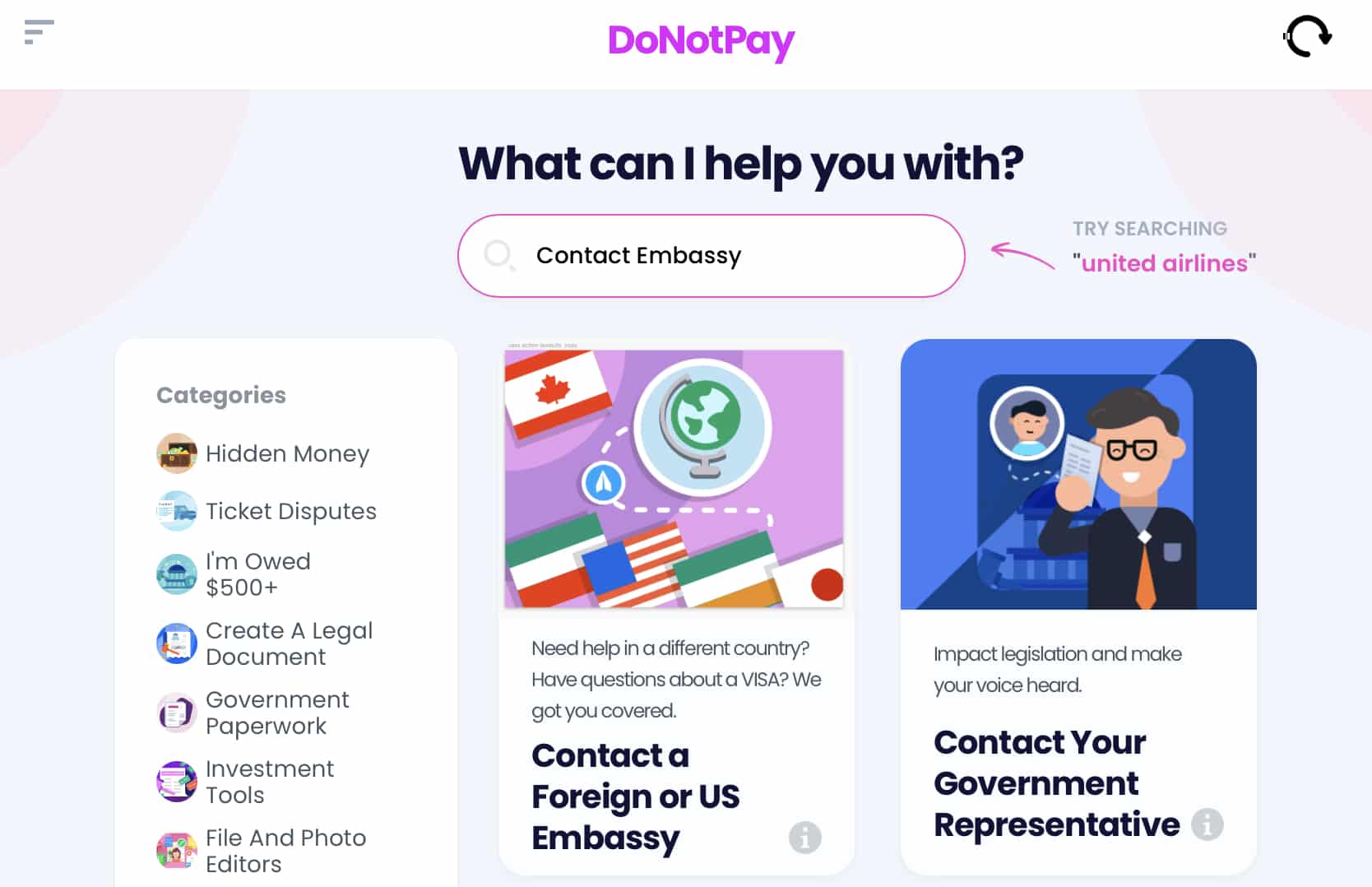 2. Choose to reach a "Foreign Embassy/Consulate".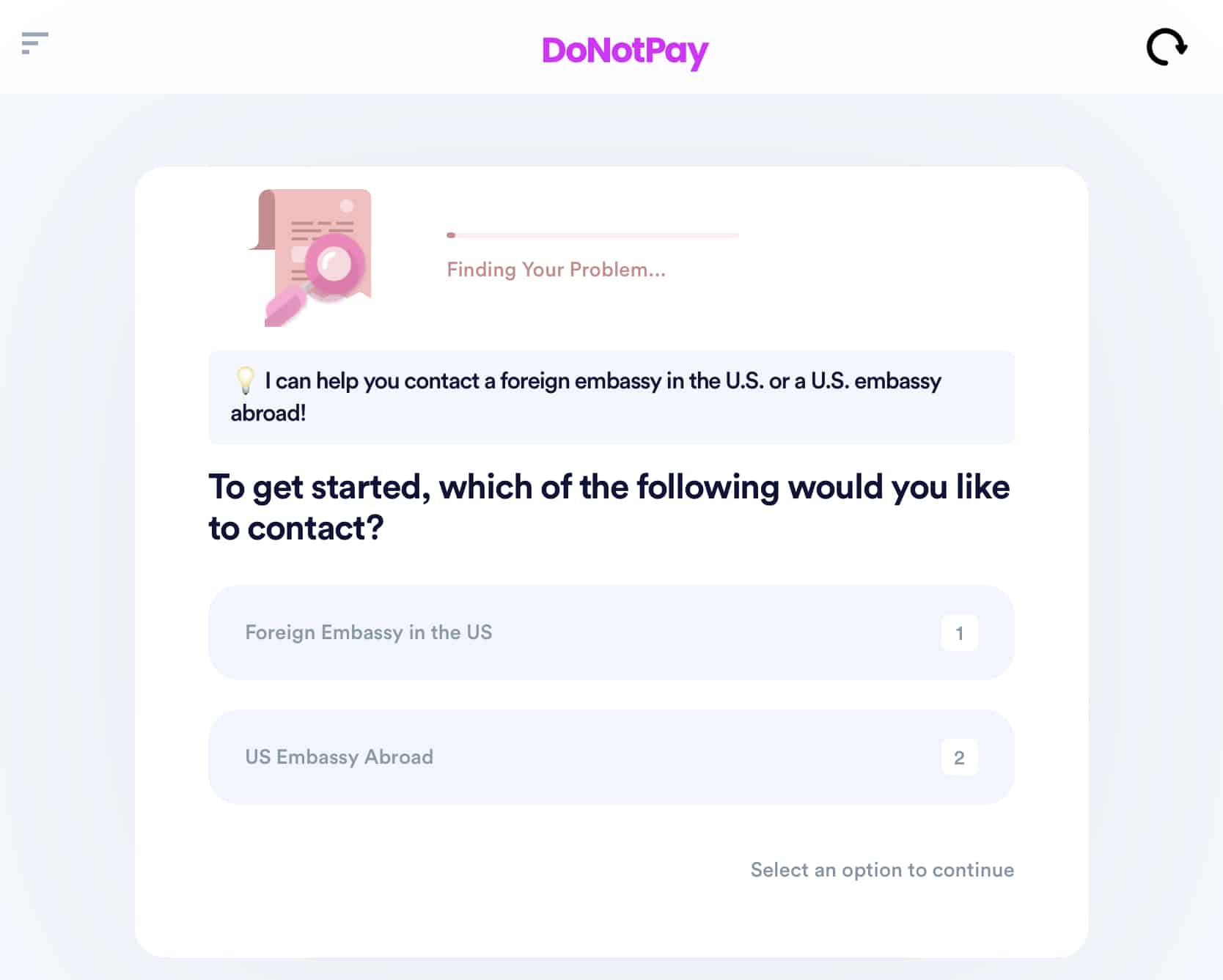 3. Describe your concerns.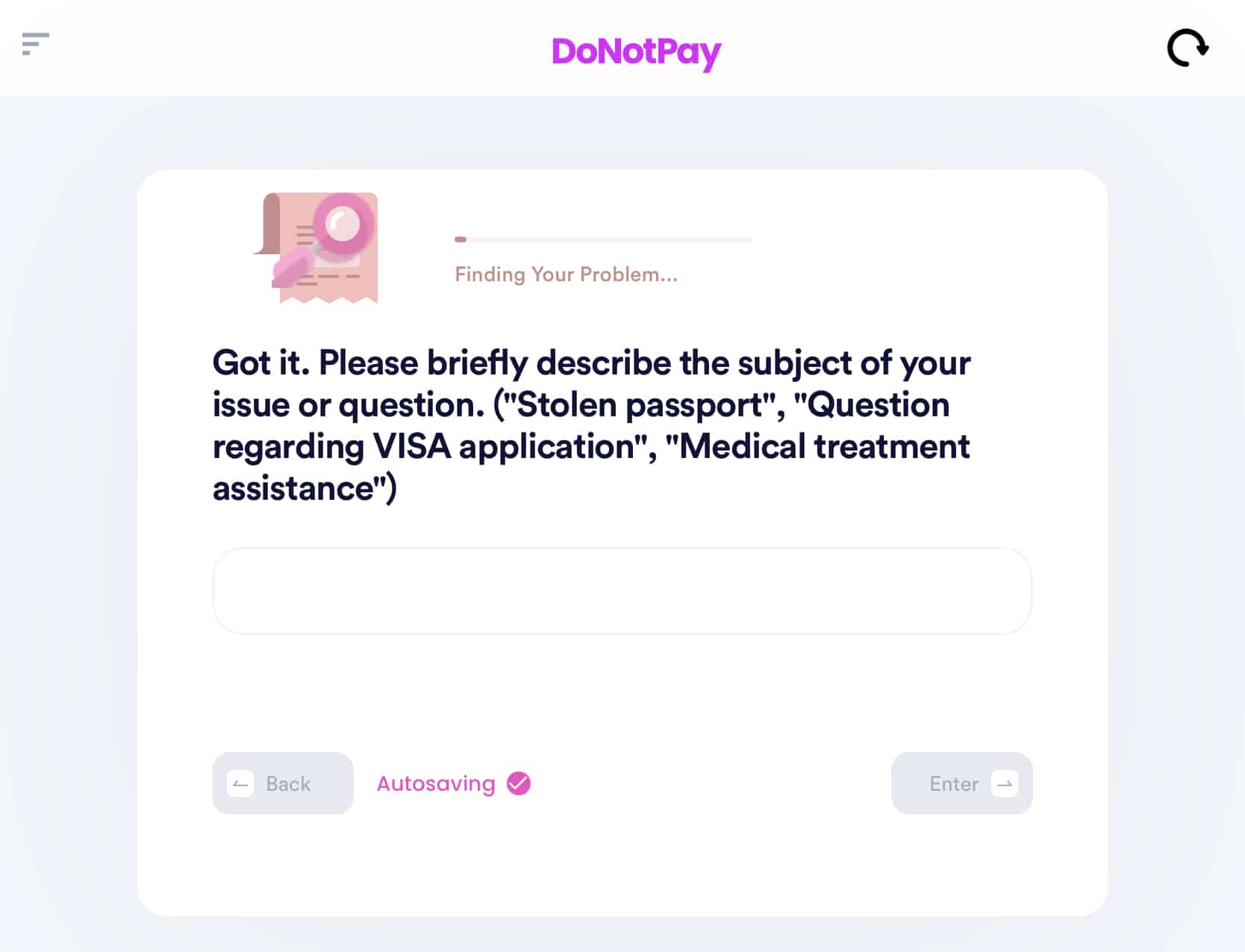 4. Enter "Spain" as the country you need to contact.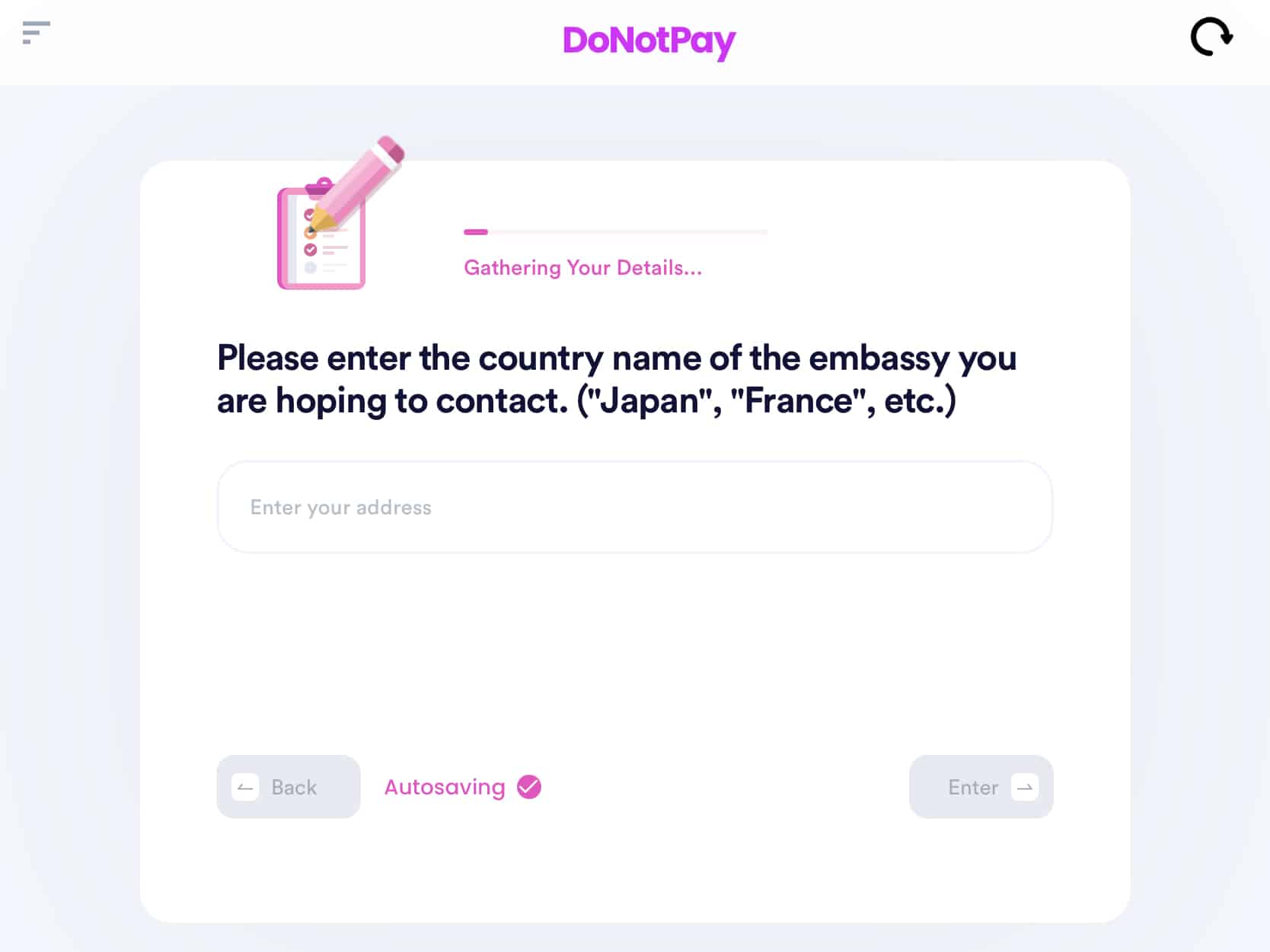 That's it! Now all you need to do is wait for a response from the consulate. We'll take care of the return address too!
Some of the Embassies and Consulates DoNotPay Contacts For You: