How to Get a Southern Rail Refund the Easy Way

The Southern Rail is a train service operating in places like London, West Sussex, Milton Keynes and Brighton. The Southern Rail is a great option if you need to get from one destination to another and don't want to drive or walk. However, if you bought a rail ticket and find you no longer need it, you might want to know about a Southern Rail refund.
Trying to get refunds can frequently be a frustrating experience, but it doesn't have to be. Reach out to DoNotPay, and we can help you get a refund from Southern Rail.
How You Can Get a Refund From Southern Rail by Yourself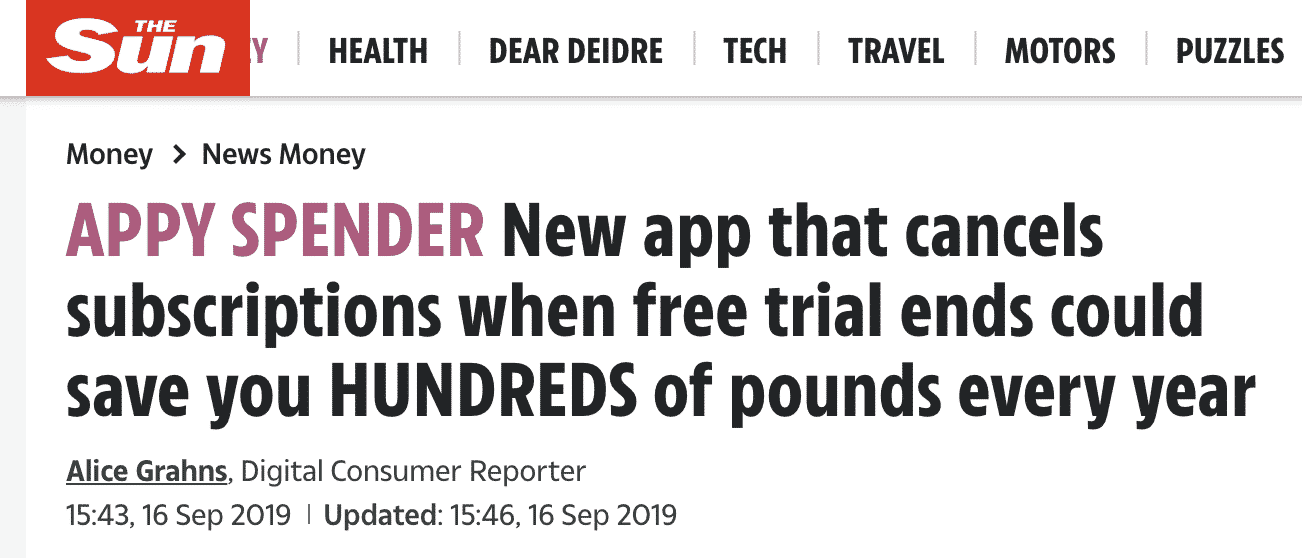 If you want to apply for a refund from Southern Rail by yourself, you can choose from one of the following options. Make sure you note what type of ticket you bought because that impacts how you apply for a refund.
Go Back to the Station
If you bought your ticket online or at the station, you can go back to the station for a refund.
Take your ticket with you to the ticket office and ask for a refund.
You might be charged a £10 admin fee.
Use the Online Refund Form
Another option you have if you bought your ticket at the station or online is to use the online refund form. Note that you can only use this for tickets worth less than £1000.
Go to this page to access the form.
You will need to take pictures of your tickets: one with your ticket in its current condition and one with the reason why you aren't using it.
Unused (no longer needed)
Disruption (disruption to your travel plans)
Once you have written your reason on your ticket, you will cut it in half diagonally from the bottom left to the top right.
Put the two pieces slightly apart on a blank background and take a picture. Make sure the file size is 1 MB or less and is either a JPG, PNG or PDF.
Keep the ticket for 90 days in case you are audited.
You can set it up so that you can track your refund so that you will know when it will be arriving.
Use the Key Smartcard Refund Form
If you bought a Smart ticket, you will have to use the Key Smartcard refund form.
Go to this page to access the form.
Fill out the form completely and hit submit.
Here is a table breaking down how you can get refunds.
| | |
| --- | --- |
| Can You Request a Refund Via | Yes / No |
| DoNotPay | Yes |
| Email | No |
| Phone | No |
| Letter | No |
| Website | Yes |
| In-person | Yes |
How to Use DoNotPay to Get a Refund From Southern Rail 
Sometimes you just don't want to have to deal with filling out a bunch of forms or talking to people to get a refund. If you'd like to avoid this process, DoNotPay can help. We can request a refund for your Southern Rail ticket so that you don't have to worry about it.
Here's what the process looks like:
Go to the Chargeback Instantly product on DoNotPay.

 

Let us know how you paid for the purchase, and give us the name of your bank and the merchant (Southern Rail).

 

Explain why you want the refund and provide details, including any files that provide evidence, the charge date, a description of the payment, and the charge amount.

 
After you have filled out the information we need, we will send your bank a request letter for the refund. It will have a list of Visa and MasterCard reason codes for why your request should be granted. If needed, DoNotPay can also reach out to Southern Rail on your behalf.
DoNotPay Can Help You With Refunds for Any Company
Southern Rail isn't the only place where we can get you a refund. We can work with just about any company to get the refund you deserve. Here are some examples:
What Else Can DoNotPay Do to Help?
Requesting refunds is just one of many things that DoNotPay can help you with. If you are struggling with something else in your life, check DoNotPay out because there is a good chance we can help. Here are some examples of other ways we can assist you.
Conclusion
Taking a train can be a great way to get around, but sometimes things come up, and you can no longer use the ticket you purchased. If this happens, it's natural to want a refund for the ticket you didn't use. You can get a refund through Southern Railway or allow DoNotPay to do it for you.
Contact us today for more information on how we can help you with this, among many other things.