How to Appeal Your Southampton PCN Easily
If you have received a parking charge notice (PCN) in Southampton or another council in the UK, it means that you allegedly violated a local parking rule. However, you may be able to appeal your PCN instead of immediately paying it if you believe an error may have been made. Here is an overview of what a PCN is and how DoNotPay can help you contest a .
Receiving a Parking Charge Notice in Southampton
If you receive a , you have up to 28 days to decide whether to pay it or appeal it. You will also be able to pay half the total potential amount of the parking fine if you pay within 14 days of receiving the PCN. Some of the main reasons you may receive a PCN in Southampton include parking in a controlled area without a permit, parking in a Blue Badge disabled parking space if you are not disabled or do not have the proper credentials to verify your disability, not paying a parking fee in a car park that requires one or parking anywhere else where parking is not allowed.
How to Pay a Parking Fine in Southampton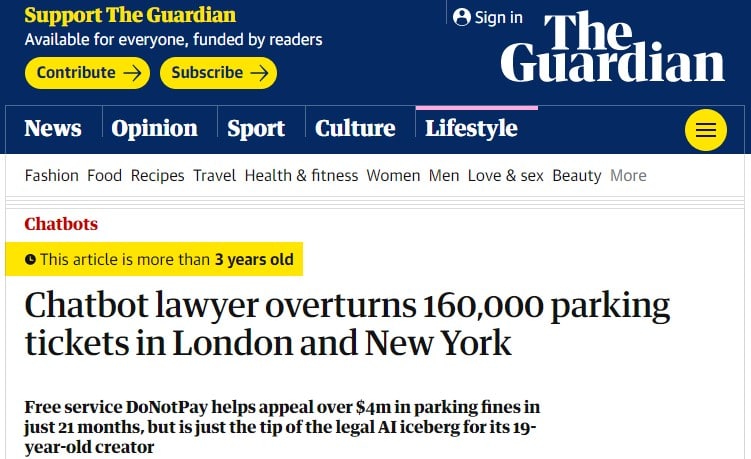 If you would like to pay your Southampton parking fine without challenging it, you may do so online here. To begin the process, you will need to locate your PCN within the Southampton City Council system by entering your vehicle registration number and PCN number. You may use the following payment methods to pay your Southampton parking fine online:
Visa
Mastercard
Switch/Maestro
Electron
If you prefer not to pay your parking fine online, you may also pay it:
By phone:
023 8083 3001
In person:
Cash Office Gateway One Guildhall Square Southampton SO14 7FP
By post:
Parking Services Southampton City Council PO Box 1105

Southampton SO14 7YG
You may view photographic evidence of your parking violation within the online portal prior to confirming your payment, and it is possible that this information may cause you to question whether your parking fine is legitimate. If something feels off at this point in the process, do not immediately pay your parking fine. Exploring your options for challenging your parking fine may be an effective way to save money if you are able to provide sufficient evidence that you did not park incorrectly.
How Do I Challenge a Parking Fine?
If you find an issue with your Southampton PCN or do not believe you parked incorrectly at all, you may challenge your PCN online here within 28 days of receiving it. If you submit your challenge within 14 days of receiving the PCN, your potential fine will be held at 50% of the full cost of a fine paid after 14 days until the challenge is resolved. To challenge a parking fine in Southampton, you will need to provide:
Your PCN number
The two-digit contravention code
Any evidence you are able to submit to support your claim
Is Contesting a Parking Ticket in Southampton Worth the Hassle?
Although contesting a parking ticket can be more of a hassle than simply paying it and being done with it, it is always worthwhile. Mistakes happen all the time, and plenty of important details may have been missed when your PCN was assigned that may make the difference between owning a legitimate parking fine and avoiding having to pay for someone else's mistake. Working with a lawyer can help you frame an appeal that is more likely to be successful than attempting to present your case on your own. DoNotPay's robot lawyer can give you quality results at a fraction of the cost of a traditional lawyer.
Can DoNotPay Appeal Private Parking Tickets?
We can help you appeal any type of parking ticket, including private PCNs. DoNotPay has successfully helped thousands of customers appeal to various types of parking tickets in a wide range of cities in multiple countries, including:
Contest Tickets in Southampton in Less Than 120 Seconds
Here's how to get started:
DoNotPay can help you fight your parking ticket (again for UK users, we cannot mail the letter)
Log in to DoNotPay and go to the Ticket Disputes category. Select the Parking Ticket product.

Upload a photo of your citation.

Provide us with some details on why you believe the citation issued is a mistake.

That's it! You'll receive an appeal letter that contains the best argument to win your case.
It's really that simple. You can use the carefully crafted appeal letter to serve as your argument when you challenge your ticket.
What Else Can DoNotPay Do?

Once we help you challenge your parking fine the easy way, we know you will want to take advantage of the many ways DoNotPay can make your life easier. If you choose to keep your membership, we can also help you:
Search for coupons, rebates and other ways to get the best deal on both large and small purchases
Obtain flight compensation, hotel upgrades, rental car upgrades and other travel perks
Cancel timeshares
Cancel any subscription or close any account
Appeal other types of fines and fees
At DoNotPay, we prioritise helping you save money by making it easier to challenge fines and fees that you do not believe you are responsible for. Contact us today to learn more about how we can help you contest a or to get started.