What You Should Know About South Dakota Renters' Rights
Landlord and tenant disputes arise. To help manage the matters, every tenant should familiarize themselves with .
Renters' rights are in state guidelines, federal statutes, and local ordinances. Federal-level subsidized housing has its own unique renters' rights. Both tenant and landlord have a contractual obligation to the other. The tenant has to take care of the rental. The landlord has to maintain the premises.
Of course, the stories of landlords not meeting their obligations are legendary. They withhold security deposits and use unfair practices. Landlords make asserting your rights daunting.
DoNotPay can walk you through the law and help tackle landlord issues.
South Dakota Landlord-Tenant Laws 
The most important aspect of landlord-tenant law deals with discrimination. Under , you cannot deny a potential renter a home based on race and disability.
The landlord has to maintain utilities like water and heat. They must keep the unit habitable. Landlords also cannot retaliate against a tenant for exercising their rights.
The laws cover security deposit amounts, how to deduct from the deposit, and how they get returned. Landlords can't charge late fees unless it's in the lease. You'll also find procedures for everything from evictions to landlord responsibility.
Can the Landlord Change My Lease?
A landlord can make changes to the lease, such as raising the rent, but must give written notice beforehand.

You can refuse the changes. But your options are going to court or moving out.

What About Repairs?
The landlord is responsible for reasonable repair. That includes maintaining heating, electrical, and plumbing systems in a safe and good working order.

Renters are allowed to make significant repairs. But the landlord has to be negligent and the repairs are an emergency. The renter can also use the situation to vacate, regardless of the lease. However, it's generally best practice to send a letter to your landlord about repairs.

What Is My Landlord's Responsibility Regarding Damages?
The landlord is only responsible for damage not caused by the tenant. Tenants are not responsible for "wear or tear." An old stove breaking would fall under the landlord's venue if that stove came with the unit.
What Is a Retaliatory Eviction?
Retaliatory evictions are landlords taking unfair actions because of a tenant:

Complaining about them to a government agency.
Joining or starting a tenants' union or joining a group advocating tenants' rights.
Creating notice of unsafe conditions in the unit.
Fighting harassment by the landlord.
What Are My Rights as a Tenant in South Dakota?
Your rights include, but aren't limited to, the following:
South Dakota Security Deposit Laws
Landlords impose a security deposit to have a resource in case the renter breaks the lease agreement.
The landlord can legally require a deposit the equivalent of one month's rent. They can raise the amount for unique conditions. That can include having a large dog or multiple pets, or any other circumstance that might impact the unit.
The landlord can withhold or take funds from the security to remedy damages or for unpaid rent or other expenses due to the landlord.
South Dakota landlords must comply with procedures for returning the deposit, including those associated with withholdings.
If a tenant can prove otherwise, the landlord is acting in bad faith. If a landlord doesn't provide written, itemized accounting of withholdings, or falsifies these documents, they can be sued for punitive damages (not to exceed $200).
Going after your landlord for a security deposit can be a chore, and you may have to sue for your security deposit. But not with DoNotPay. With just a little information from you, DoNotPay can push through the paperwork and due diligence needed to go after your landlord.
Managing Your Tenants' Rights On Your Own
Landlords use the full force of the law. If you find yourself in conflict with your landlord, here's what you can do:
Try and negotiate. You can save time and money if you reach an agreement.
Report the landlord.
Agree to move out before things get too complicated.
Next Steps for Landlord Disputes If You Can't Do It Yourself
There may come a time when all your efforts don't move your landlord. You may have to turn to other venues like:
Speaking with a tenant law attorney to discuss options.
Taking your landlord to court.
Finding a local housing authority or building inspector.
Handing your dispute over to DoNotPay.
Managing Your Renters' Rights With the Help of DoNotPay
If you want to fight for your  but don't know where to start, DoNotPay has you covered in four simple, fast steps:
1. Search for and open the Landlord Protection product on DoNotPay.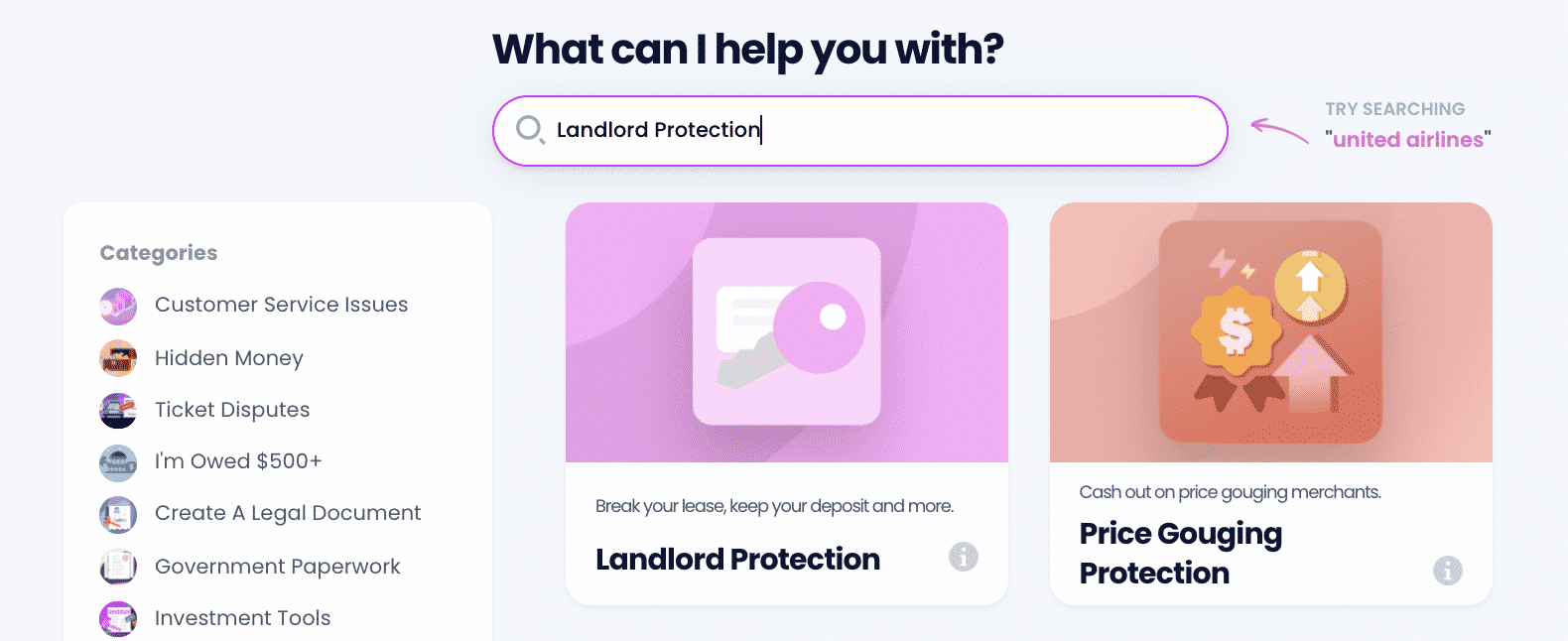 2. Select which issue applies to you.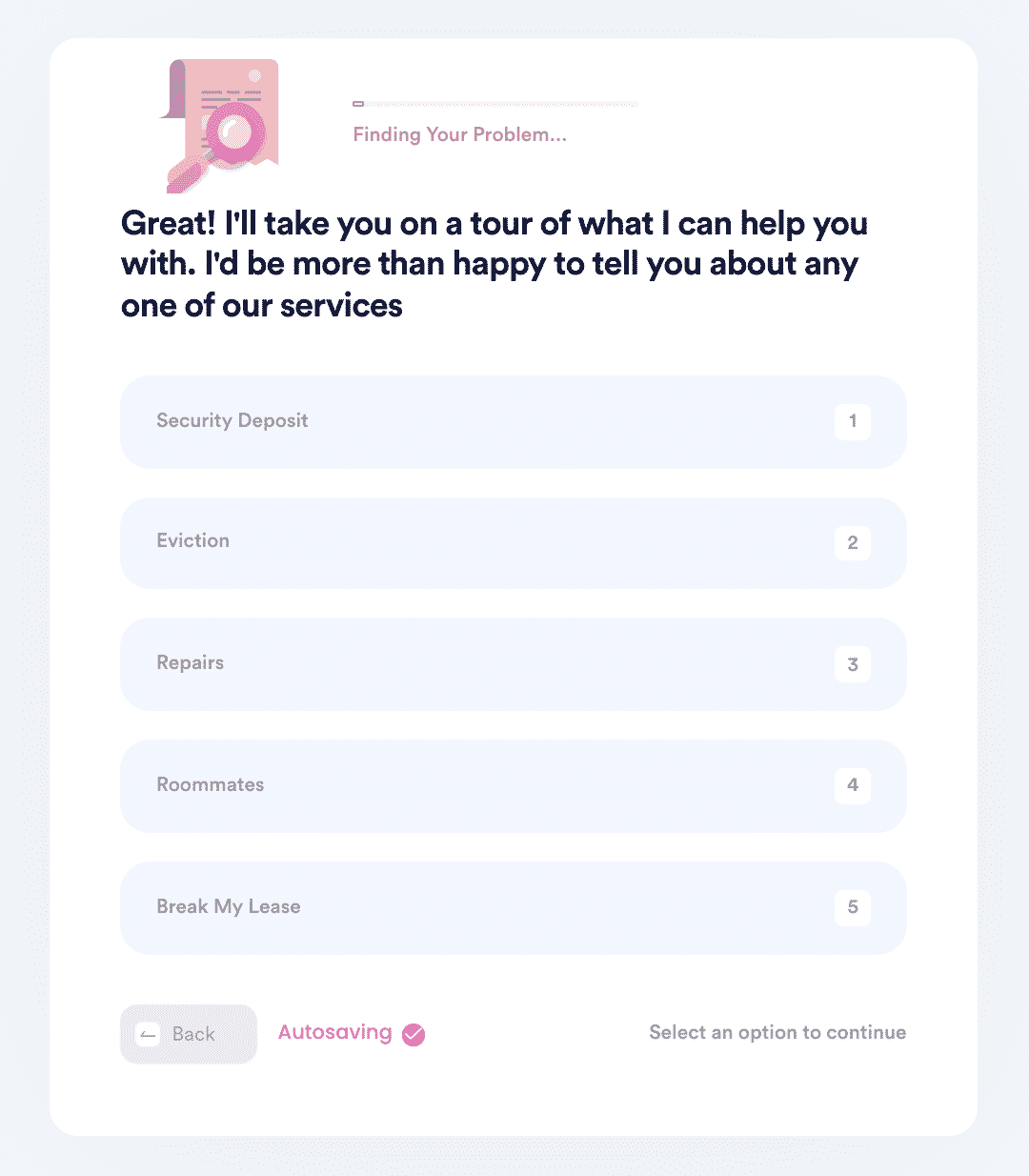 3. Answer a simple set of questions so our chatbot can collect the necessary information to create your demand letter.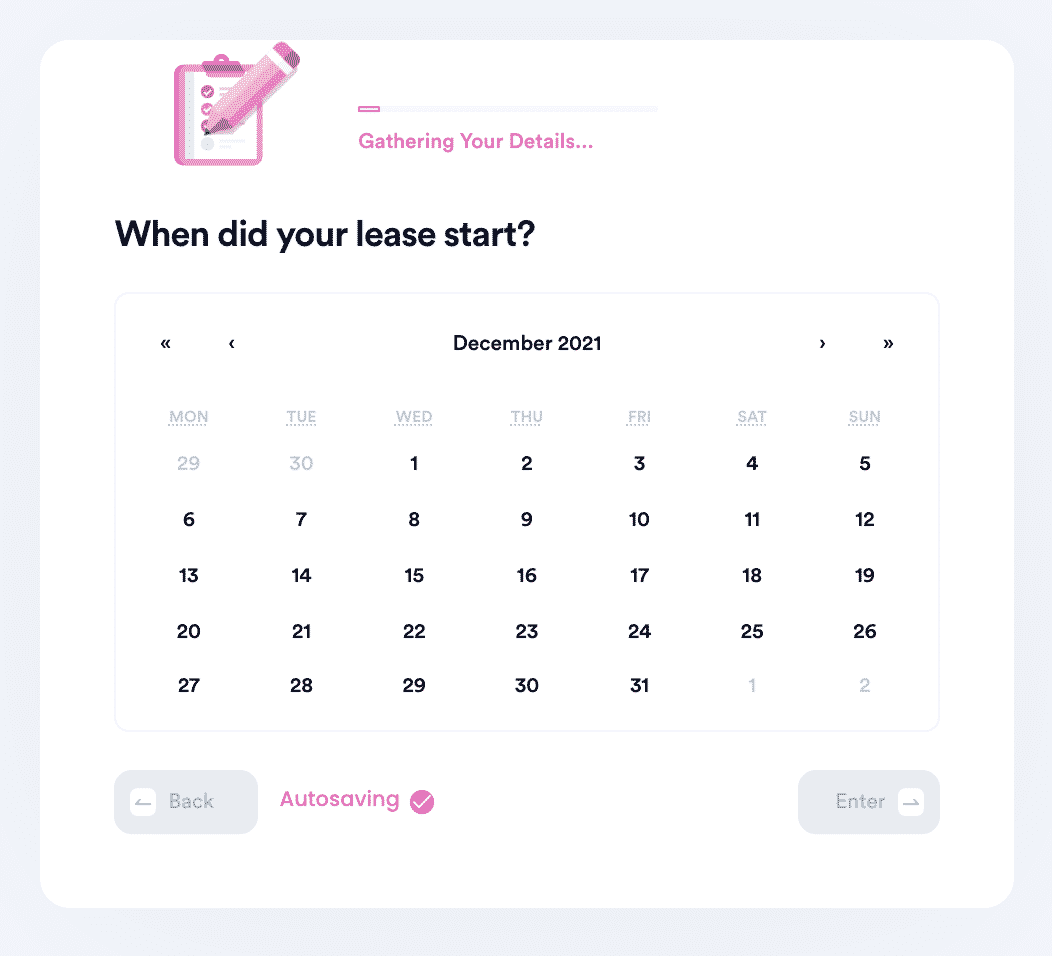 4. Choose whether you want DoNotPay to send the demand letter to your landlord or roommate on your behalf. If you already tried sending a demand letter and it didn't work, we can help you start the small claims court process.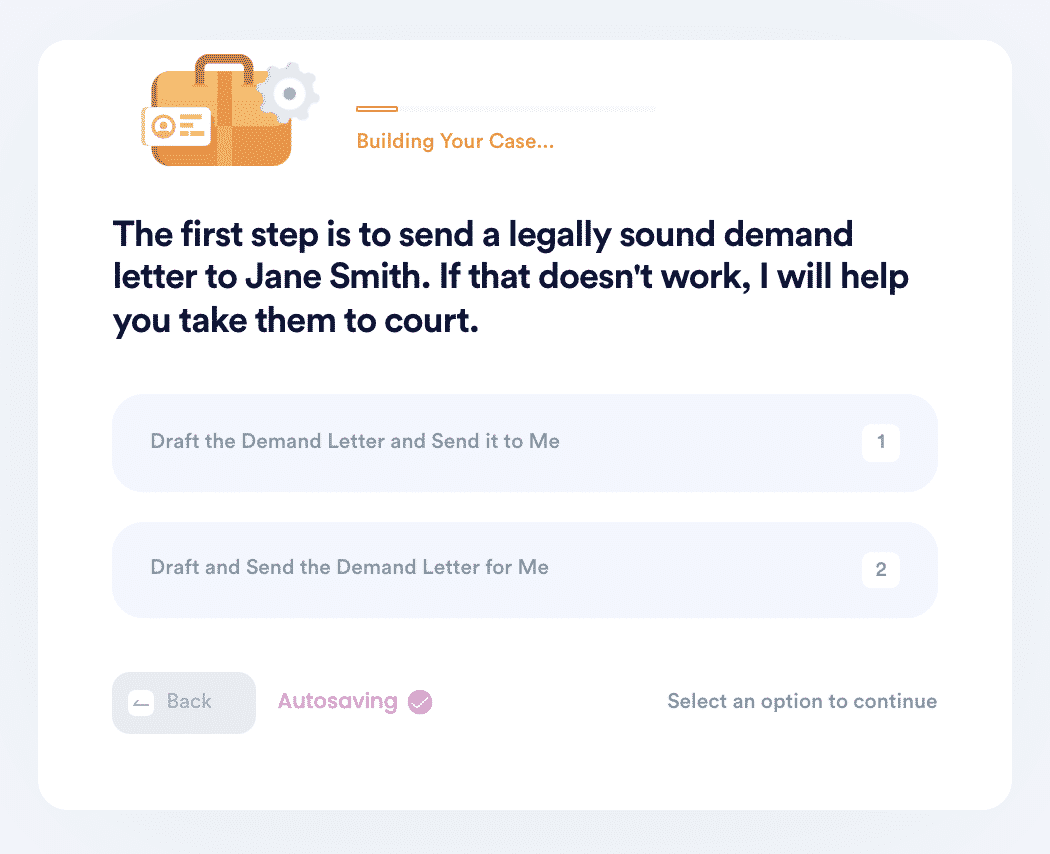 Done! Now, you only have to wait to hear back from your landlord.
Why Use DoNotPay to Protect Your Renters' Rights
DoNotPay has successfully helped thousands navigate their way through red tape. We provide a fast and easy way to file complaints, write demand letters, and even help you get your toilet fixed!
What Else Can DoNotPay Do?
Solving landlord disputes is only one of the hot topics DoNotPay manages. We're the resource for neighbor complaints, insurance claims, managing payday loans, roommate disputes, and more.