How to Start a Sony Acid Pro Free Trial the Risk-Free Way

From budding music producers to the pros, the difference between a great recording and a flop is in the software. The Sony Acid Pro software (currently developed by Magix) for music compilation and production is one of the best in the world–who wouldn't want a free trial? Those who would forget to cancel the trial before being charged for the service, that's who!
Luckily DoNotPay has the help you need to get your music produced, burned, and out into the wide world for all to hear. Free trials are a truly no-charge affair with DoNotPay's virtual credit cards! Read on to find out how to avoid paying free trial fees like you would if you forgot to cancel your trial for PowerPoint, Shein, Sky Cinema, Slimming World Online, and more.
Is There a Free Trial for Acid Pro?
Yes! You can download Acid Pro and begin working with the full suite of music production software as soon as it finishes installing. The free trial offers you 30 full days to learn and produce the sounds you love while deciding if this software is the best for your music production needs.
Unlike a Disney+ free trial, there is no need to obtain a free virtual credit card for the free trial. The software will lock after your 30 days are expired and you will need to pay to gain access to the software again.
How Can I Get an Acid Pro Free Trial?
Obtaining the Acid Pro free trial is simple. Follow the steps below to get the software and begin your journey to produce the best music!
Visit Magix's Acid Pro website
Select the version of Acid Pro you would like to try
Choose the Free Trial option
Click the green button to begin the download
Install and try the software!
It really is that simple! Just follow the installation prompts and run through the tutorial to learn about the tools and you will have access to the best music production software there is! After your 30 days is over, consider the costs of purchasing the full suite of Acid Pro.
Avoid Automatic Renewal With DoNotPay Virtual Credit Card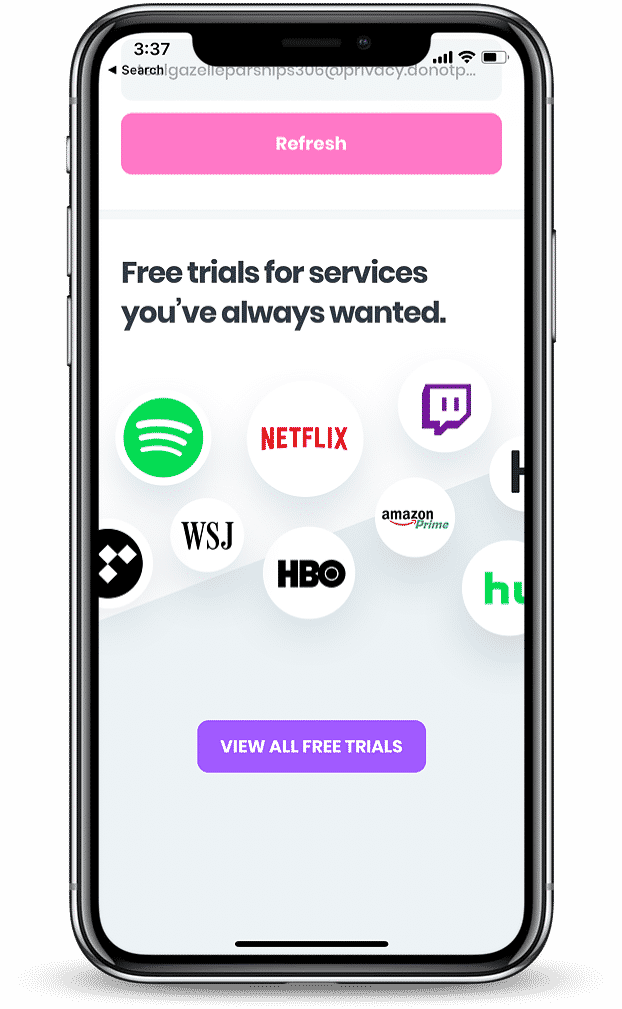 Even though Acid Pro does not require a credit card for their free trial, other companies do. Avoid the pain of forgetting to cancel your subscriptions like NOW TV, BT Sports, and Beer52 by using a virtual credit card to sign up for the trial! The virtual credit card is not linked to your funding accounts so there is no risk of being charged after the trial period is over.
If you would like to continue the service, simply update your account with the credit card number of your choice!
How Much Does Acid Pro Cost After the Trial?
Acid Pro comes in three different versions:
| | |
| --- | --- |
| Software | Fee |
| Acid Pro | £578 |
| Pro 365 | £7.49 a month |
| Pro Suite |  £698 |
You also have the choice to upgrade previous versions of the software and may be able to catch a deal on the prices. Consider the Pro Suite as it comes with the most for the pounds you are shelling out. Make your music sound incredible with the Acid Pro Suite!
What Will Acid Pro's Charges Look Like on My Statement?
When you download Magix Acid Pro you may be concerned about your funds. However, since Acid Pro does not require a credit card before download, there should be no charges issued to your account until you purchase or subscribe to the product.
When you do purchase the Acid Pro Suite, look for a charge that states Magix and a phone number. If there is a discrepancy with the amount or timing, this is the telephone number you can contact to correct it. Otherwise, you might consider contacting them through the following links to Magix:
What Are the Most Popular Alternatives to Acid Pro?
Have you decided that Acid Pro isn't for you? Well, that's alright because there are more than enough alternatives to keep your music career going strong. Some alternatives you might look for include:
What Else Can DoNotPay Do?

Dealing with the funding issues after forgetting a free trial is never fun. DoNotPay has you covered with free virtual credit cards for free trials that help you to avoid the charges. DoNotPay can help with much more including:
No matter your location or the company you need help with, DoNotPay will be there for you!