What You Need To Know About Smite's Terms of Service
If you are an online games enthusiast, you can consider joining millions of players in SMITE. It is one of the most popular action multiplayer online battle arenas that allows you to become a legend of myth, enter the battleground of the gods, and play.
Over and above that, understanding paramount. Also, if you need help analyzing terms and services, DoNotPay can help with that.
What's Unique About Smite
It allows players to become godlike. That is possible since auto-level, auto-buy, and the deathmatch-like Arena mode let you jump into divine MOBA action. You can also top the ladders, join a competitive team, and play at the World Championship.
SMITE has more than 100 gods, and unleashing each deity's earth-shattering powers, unique strategies, and legendary weapons is possible. You can also transform and trick your foes as Sun Wukong, the Monkey King, or rain lighting down upon them as Zeus.
Employs a unique perspective, unlike other MOBAs. That is the case since SMITE puts you directly onto the battlefield with a third-person action viewpoint. There, a new pantheon of strategic possibilities awaits right from aimed shots to blind-side ambushes.
Smite Terms of Service
1. Changes
SMITE reserves the right, at its sole discretion, to replace or modify its terms at any time. A 30 days notice will be provided if a revision is a material before any new terms are affected. SMITE's sole discretion will dictate what constitutes a material change.
Continuing to use SMITE after revisions become effective implies that you agree to be bound by the revised terms. Otherwise, you should stop using the service and the website if you disagree with the new terms either in part or as a whole.
2. Purchases
You may need to provide specific details relating to your purchase if you intend to buy any product or service made available on SMITE. Such information may include, without limitation, your shipping information, credit card number, billing address, and the expiration date of your credit card.
When availing such details, you represent and warrant that;
•The information you supply is true, correct, and complete.
•You have the legal right to use any credit card or other payment options relating to any purchase.
You will also grant SMITE the right to provide your information to third parties for facilitating the completion of purchases once you share the details.
Also, SMITE reserves the right to refuse or cancel your order at any time for various reasons, including but not limited to errors in your order, product or service availability, errors in the price or description of the product or service, or other reasons.
Additionally, SMITE reserves the right to refuse or cancel your order if suspected of fraud or an unauthorized or illegal transaction. Note that SMITE will not be held liable for any failure for the purchase to complete or any resulting damages or loss to you.
3. Termination
SMITE may suspend or terminate access to its service immediately without prior liability or notice for any reason, including, without limitation, a breach of terms.
Note that all provisions of the Terms shall survive termination, including, without limitation, warranty disclaimers, limitations of liability, ownership provisions, and indemnity. Your right to use the service will cease immediately after termination.
However, if you wish to terminate your account, you can simply discontinue the service's use.
4. Accounts
Providing current, accurate, and complete information at all times is not an option when creating an account with SMITE. Otherwise, you will be breaching the terms in place by failing to do so. That, in turn, may result in the immediate termination of your account.
Also, you have a responsibility to safeguard the password you use to access the service or any activities or actions under your password. That applies whether your password is with SMITE or a third-party service.
Analyzing Terms and Services Using DoNotPay
If you want to analyze terms and services yet do not know where to begin, DoNotPay can help you with the simple steps below.
1. Go to the Analyze Terms and Services product on DoNotPay.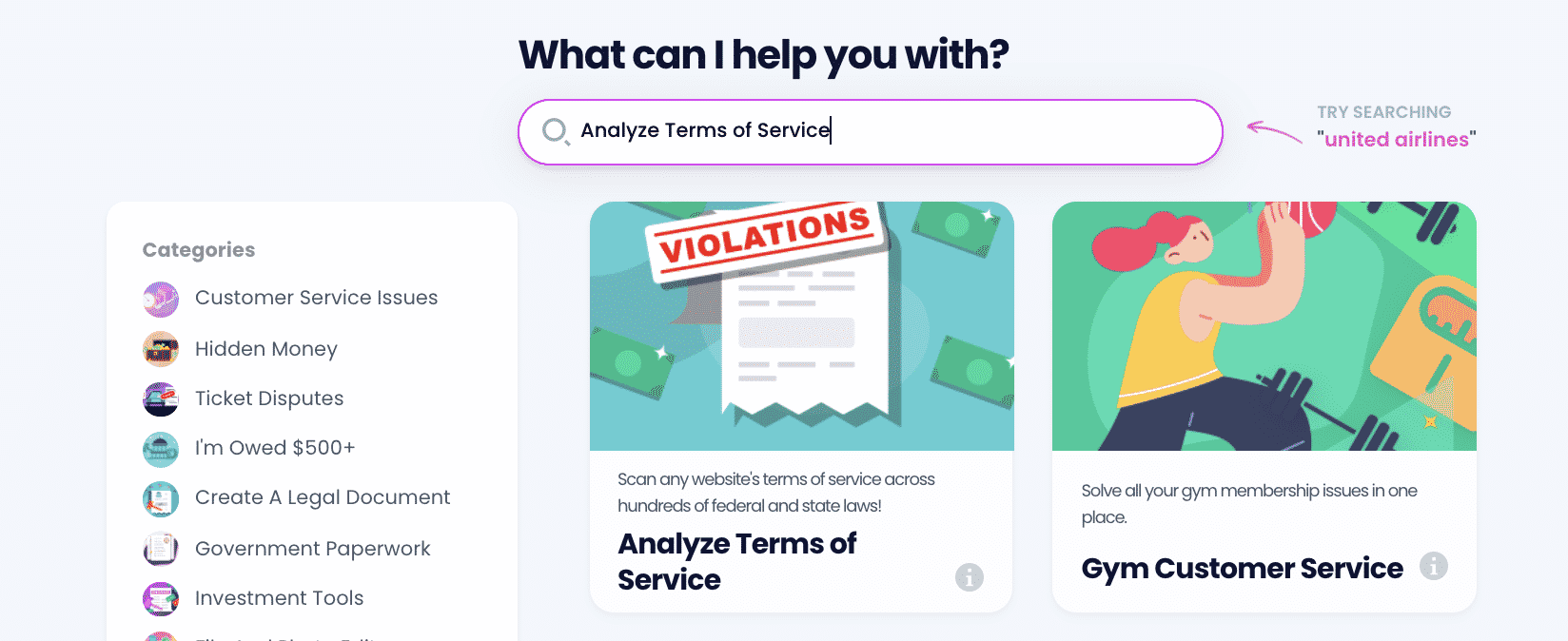 2. Enter the website domain you would like to scan.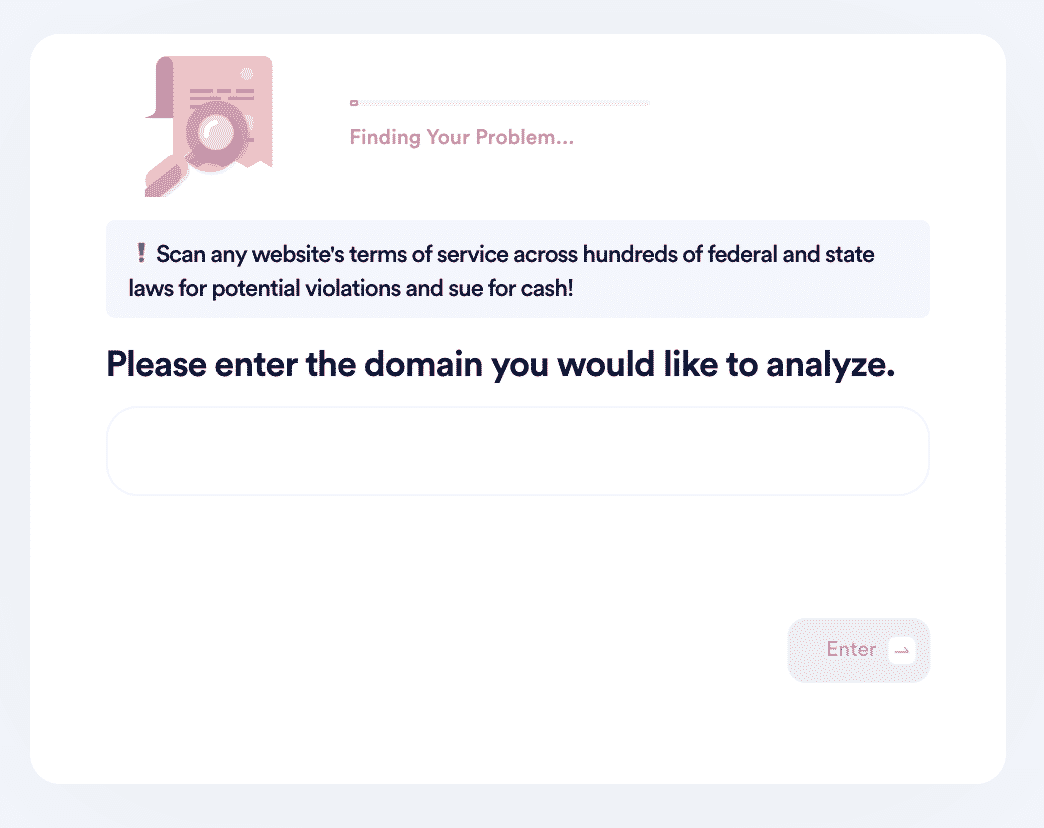 3. Wait for DoNotPay to identify any legal violations on the website (it should only take a few seconds!) If there are violations, proceed to drafting a demand letter.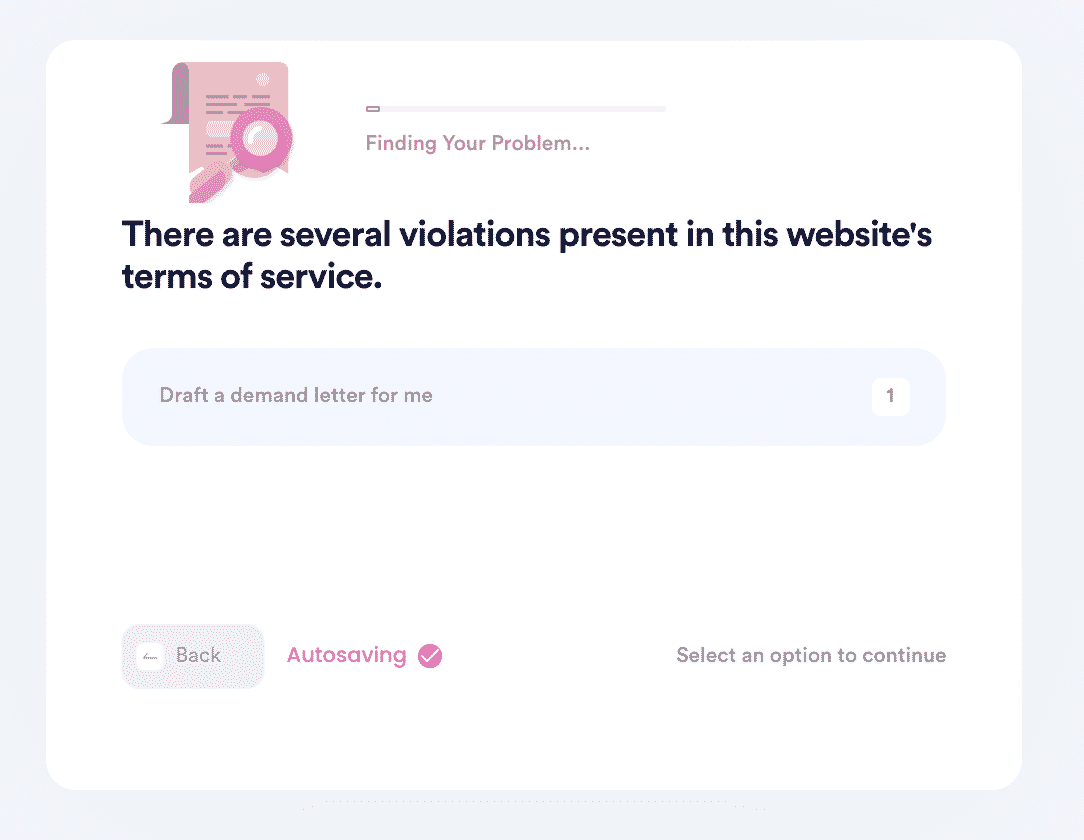 4. Enter how much you want to receive in compensation and the company name.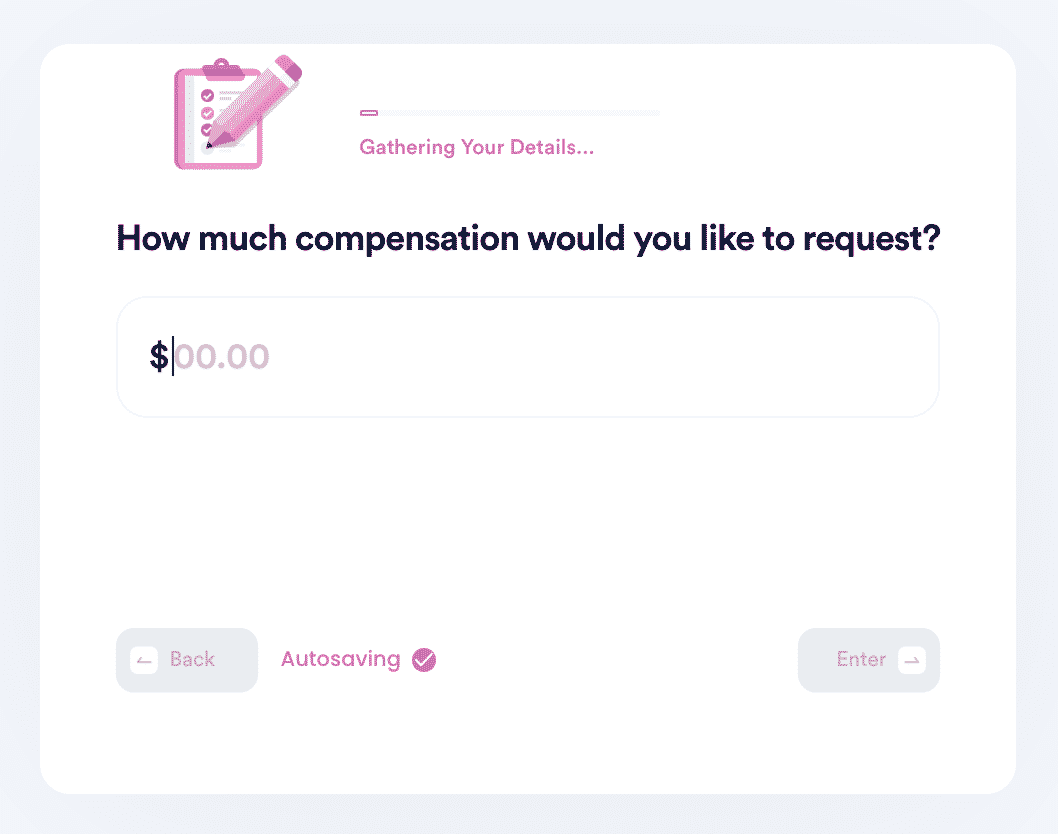 5. Enter your contact information so the company can contact you.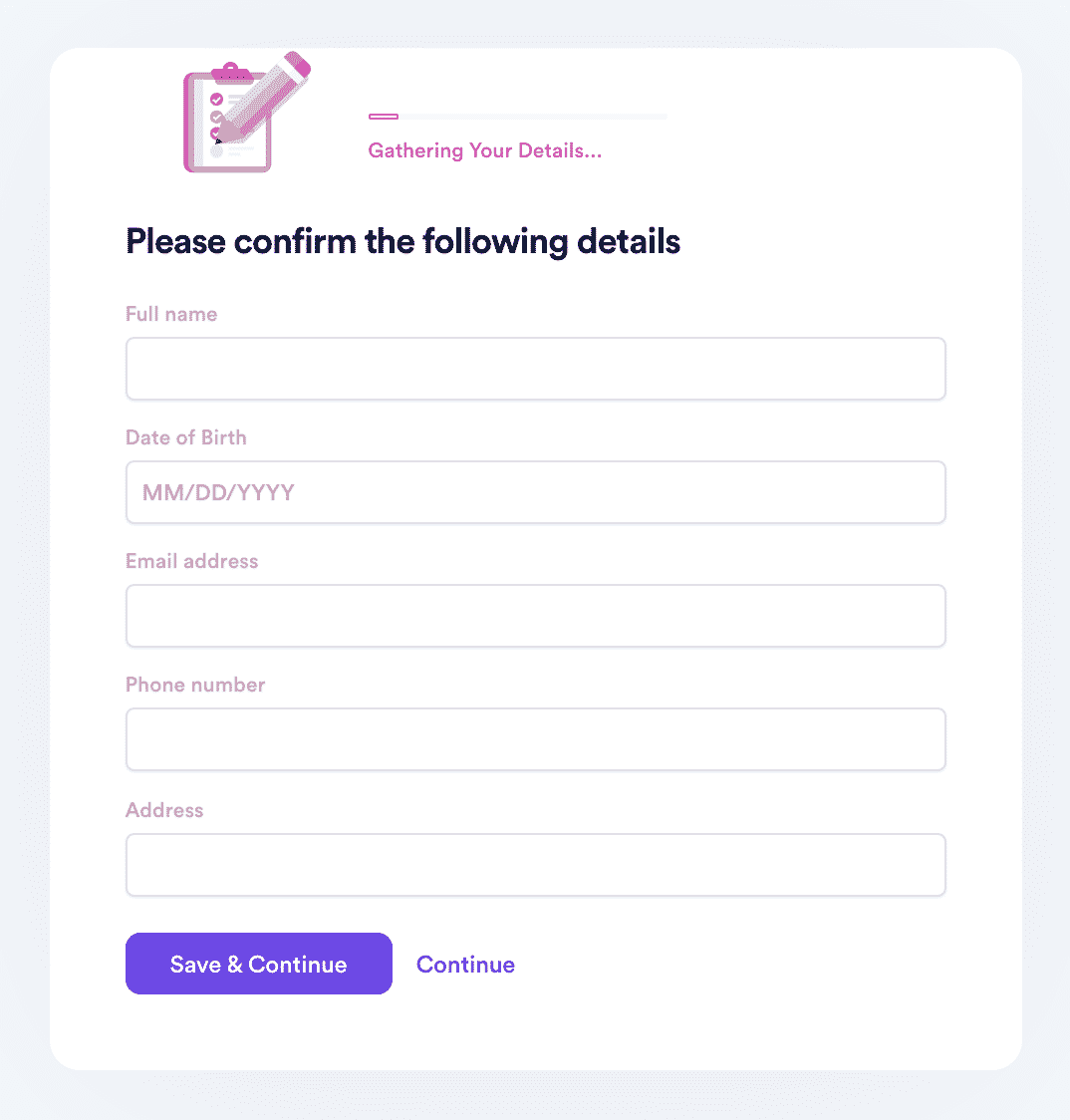 DoNotPay can also analyze any of these companies for any violations and potential compensation.
What Else Can DoNotPay Do for You
Facilitates access to standardized legal documents
Beyond enjoying the games, consider reviewing SMITE terms of service to gain insight into your obligations, among other things. Also, if you need help analyzing terms and services, consider with DoNotPay today!