Small Business Budget Planning—All You Should Know
Many jump into opening a startup or small business with the idea of having their dream job—doing what they want and being their own boss. What they do not consider is the business aspect of it—having to deal with the paperwork, startup costs, and future plans.
Around 20% of all startups go under in the first year, and almost half of the owners state that a lack of funds is the reason for it. To be successful with your business, you need a strategic approach regarding your finances.
In this article, we will show you how to create a small business budget.
We will also explain how you can increase your funds with small business loans, which you can acquire with ease if you subscribe to DoNotPay.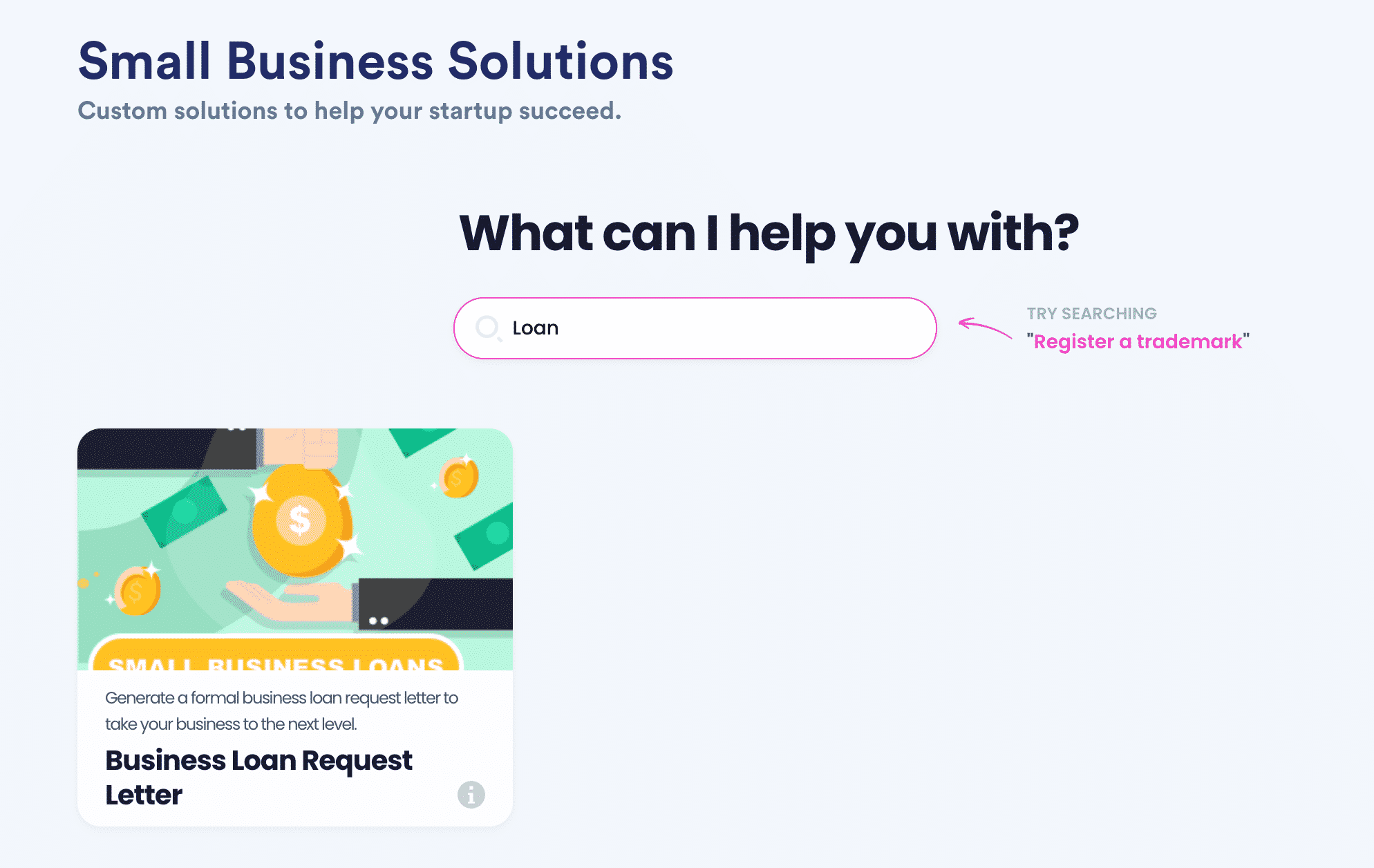 What Is a Small Business Budget?
A small business budget is a detailed plan that will help you keep track of every dollar that goes in and out of your company. Creating a budget for a small business will help you have a clearer view of your financial standing and your progress—or lack thereof.
Your budget should not be rigid in its form—it needs to be flexible and accepting of any sudden changes, which happen all the time in a business. With a budget, you will be able to:
Make an educated guess on your future earnings
Plan how to reinvest your revenue
Predict periods of low or high income
Cut unnecessary expenses
See how many sales you need to break even
How To Create a Budget for a Small Business
The United States Small Business Administration (SBA) determines three major elements of any small business budget:
Revenue
Total expenses
Profit
If you want your budget to be of any worth, you need to examine these three elements and define them as accurately as possible.
Revenue
Revenue represents all the money that enters your company prior to deducting any expenses. You need to single out every income source and see how much money your business brings in every month. Some of the common income sources include:
Sales
Investment
Hourly earnings
Savings
Once you map out all your income streams, you will be able to determine your revenue on a monthly basis.
When you have enough data, you will start to notice patterns—some months are more productive than others. This way, you can prepare for a less fruitful month and cut expenses where possible to be ready for a lower—or negative—profit margin.
Total Expenses
As is the case with the revenue, you should make sure you jot down every source of expense so that you have a clear overview of how much money you spend and why. On a budget sheet, you should divide expenses into three categories:
Fixed costs
Variable costs
One-offs
Fixed costs are the easiest to factor in as they recur at a steady pace and are always the same. Variable expenses are not as easy to predict and are usually in correlation with the sale volume of the month. One-off costs are unexpected expenses that you need to have some money saved for at all times.
Check out the following table to find some examples of expenses:
Fixed Expenses
Variable Expenses
One-Off Expenses

Salaries
Loan payments
Mortgage
Taxes
Asset depreciation
Equipment leasing

Website

hosting
Internet

Materials
Advertising
Commissions
Travel
Transport
Contractors
Professional development

Hardware damage
Office supplies
Furniture
Gifts
Software
New equipment
Natural disaster damages (flood or hurricane)
Profit
Profit is what is left when you subtract all expenses from the revenue you make. If you have something left, you have a positive cash flow, and your business is healthy. Otherwise, you are losing money.
The whole point of having a business is to turn in a profit, and a budget plan can point you at elements of your business you can change and improve to increase your profit margins.
If you do not know how to do that (e.g., cannot improve sales or cut back on expenses), you should consider reinvesting the profit you make. You can create a more expensive ad campaign and attract more customers to your business.
Without a budget lined out, you will not have the precise numbers and knowledge to steer your company in one direction or the other.
Small Business Loans—Keeping Your Business Afloat
If you need extra funds to increase your revenue, you should consider getting a small business loan. Many institutions, such as banks and credit unions, offer various types of business loans to help entrepreneurs continue running a company.
The way these loans work is by having strict conditions for applying. You need to prove you (and your business) qualify for the loan on any number of terms, including:
Purpose of the loan
Amount
Industry
Any other specific conditions
Once a lender accepts your loan request, they will determine the interest rate and the repayment schedule.
In some cases, lenders require collateral as a guarantee you will repay your debts. That does not count if you get a loan through the SBA—loans acquired this way come with a guarantee from the Administration. This means that they will pay off your loan if you fail to do it by yourself.
Other popular loan types include:
How To Obtain a Loan With DoNotPay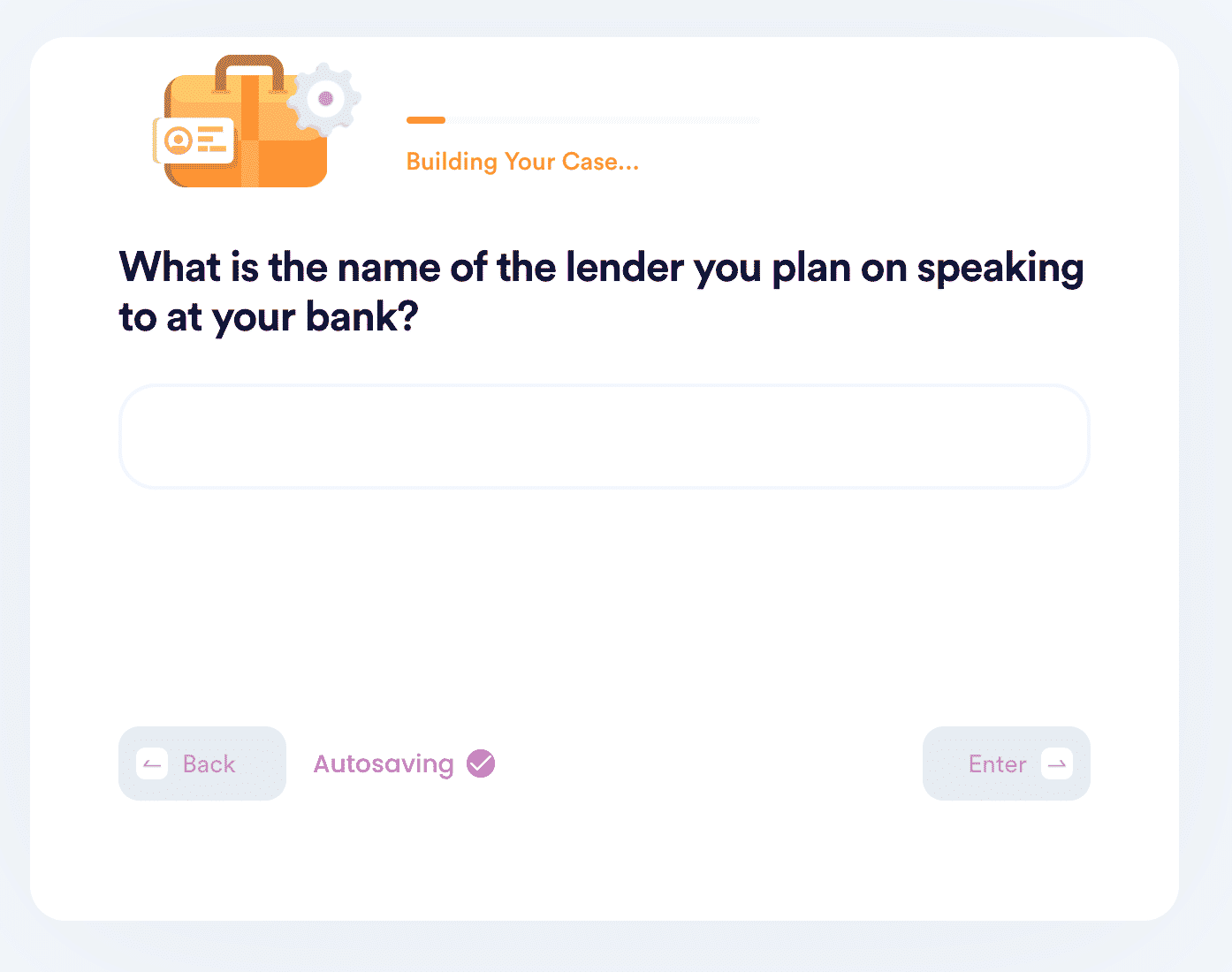 If you want your lender to see your business is healthy and that you qualify, you will need to provide lots of paperwork and information. Many fail to do so and end up empty-handed.
DoNotPay is here to help you with the process. You can use our app's Business Loan Request Letter feature and create a watertight formal letter that will contain all the necessary details.
Once you sign up for DoNotPay, you will be able to land the best small business loans in no time. You only need to:
Gather your personal and business credit scores
Prepare business financial statements on profit and loss, balance, and cash flow
Answer a few questions
Upload all the necessary paperwork
Let DoNotPay Help You With Boring Administrative Tasks While You Focus on Becoming a Business Mogul!
DoNotPay can assist you in dealing with a number of business-related tasks. We have developed a plethora of simple-to-use products that make running a business much easier and less stressful.
Do you need help registering your business name as a trademark? We have got you covered! Not sure how to write a convincing letter to request a small business loan? DoNotPay helps with that, too!
Use our app to get a perfectly generated chargeback rebuttal document, formally request payment from clients who breach the contract, and find out how your employees can file 83(b) election forms in a matter of clicks!
Check Out Our Other Nifty Products!
That is not all DoNotPay has to offer. Our awesome tools will make tedious administrative tasks easier to manage so you can concentrate on your business instead of wasting time waiting in lines and filling out forms. Rely on DoNotPay to:
Take care of DMCA agent registration and Privacy Shield program self-certification
Make sure no one else is using your trademark
Get rid of fake online reviews that harm your business reputation
Manage Employer Number Identification (EIN) registration
Enjoy the convenience of faxing and mailing from the comfort of your home or office