The Slovakia Tourist Visa Explained
Have you been planning a trip to Slovakia? You are in for a treat. This country has a rich history, more than a hundred castles, fine cuisine, and unique culture.
In case you are worried about your traveling documentation, don't stress about it. Subscribe to DoNotPay and learn whether you need a Slovakia tourist visa or not to enter this fairytale country!
Do U.S. Citizens Need a Tourist Visa To Travel to Slovakia?
Slovakia is a part of the Schengen Agreement. That means U.S. citizens can stay in this country and other parts of the Schengen area for 90 days without a tourist visa.
What Are the Requirements To Enter Slovakia?
If you decide to travel to Slovakia, you need to prepare:
A passport that should not be older than ten years
Documentation that shows the purpose of your entry
Proof that you have enough financial means to cover your expenses during your stay
These requirements are the same in the entire Schengen area, which includes the following countries:
Does Slovakia Impose Any COVID-19 Restrictions?
Countries in Europe are currently imposing rigorous COVID-19 restrictions and even entry bans for visitors from certain countries. At the moment, you can enter this country with:
A negative antigen test you took before your arrival
A negative result on your PCR test not older than 72 hours
Who Can You Contact if You Have Any Questions?
If you want to get reliable information about mandatory travel documentation and any restrictions, you should contact:
Consulate General of the Slovak Republic in New York, NY:

Phone—+1 (212) 286-8434
Email address—cg.newyork@mzv.sk

Embassy of the Slovak Republic in Washington, D.C:

Phone—+1 (202) 237-1054
Email address—emb.washington@mzv.sk
What Should You Know About Slovakia as a First-Time Visitor?
Once the paperwork is out of the way, you should start learning more about Slovakia. To make the most of your visit to this country, try to follow these tips:
Learn a few phrases—"Dobrý deň" (Good day), "Ďakujem" (Thank you), and "Hovoríte po anglicky" (Do you speak English?)
Visit at least one of the nine Slovakian national parks—The Tatra National park is a good start for any hiking enthusiast
Taste food from one of many bakeries in Bratislava—If you have a sweet tooth, this city will not disappoint you
Try Slovakian plum brandy—This is a liquor that you can find in almost every Slavic country, and you shouldn't miss out on it
Explore one of many medieval castles—Slovakia has some of the largest castles in Europe. Most of them were built in the 15th century, and they will thrill any history buff
What You Shouldn't Do While Exploring Slovakia
To ensure you'll stay out of trouble while traveling to Slovakia, here are some things you shouldn't do as a tourist in this country:
Point at people
Enter someone's home with your shoes on
Refuse a cup of coffee or tea when visiting someone's home
Assume every Slovak speaks Russian as well
Assume everyone speaks English
Use DoNotPay To Get Reliable Tourist Visa Information for Any Country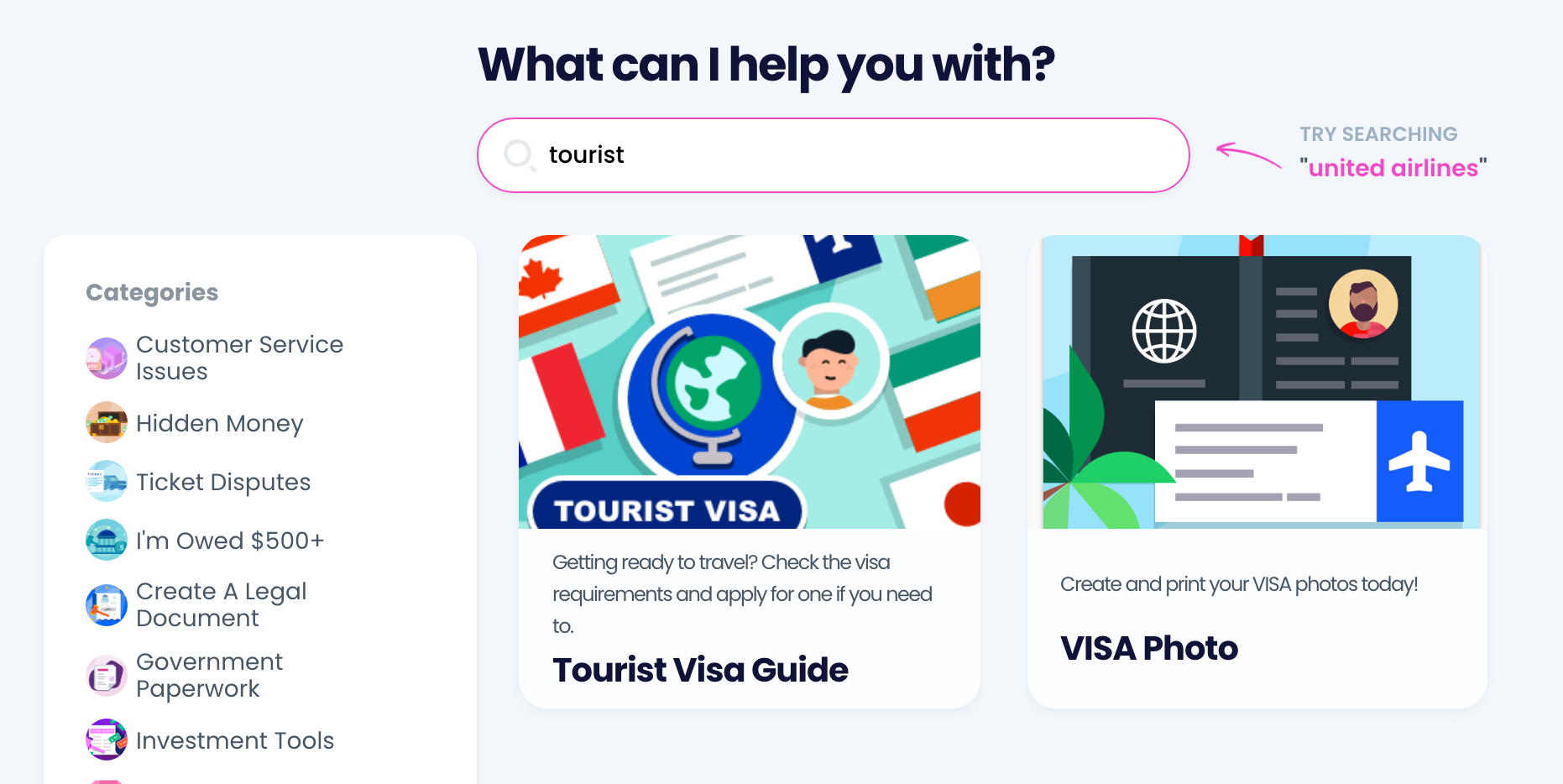 Whether you are traveling to Slovakia, another country in the Schengen area, or any other location, you must have valid information to be able to get the paperwork you need for your trip.
Instead of wasting hours on research and checking and double-checking the facts, use DoNotPay. We created a special feature that will assist you with all your trips by:
Checking if you need a tourist visa to enter your destination country
Making sure you have all the required documents for your trip
Contacting the embassy of your destination country to check whether you can submit your tourist visa application online
Sending you a direct link to a legitimate application form
Creating a printable version of the application form in case you have to submit your application the traditional way
To benefit from our feature, all you need to do is:
Locate the Tourist Visa Guide feature
Click on I am a U.S. citizen or own a U.S. passport
Let us know where you want to go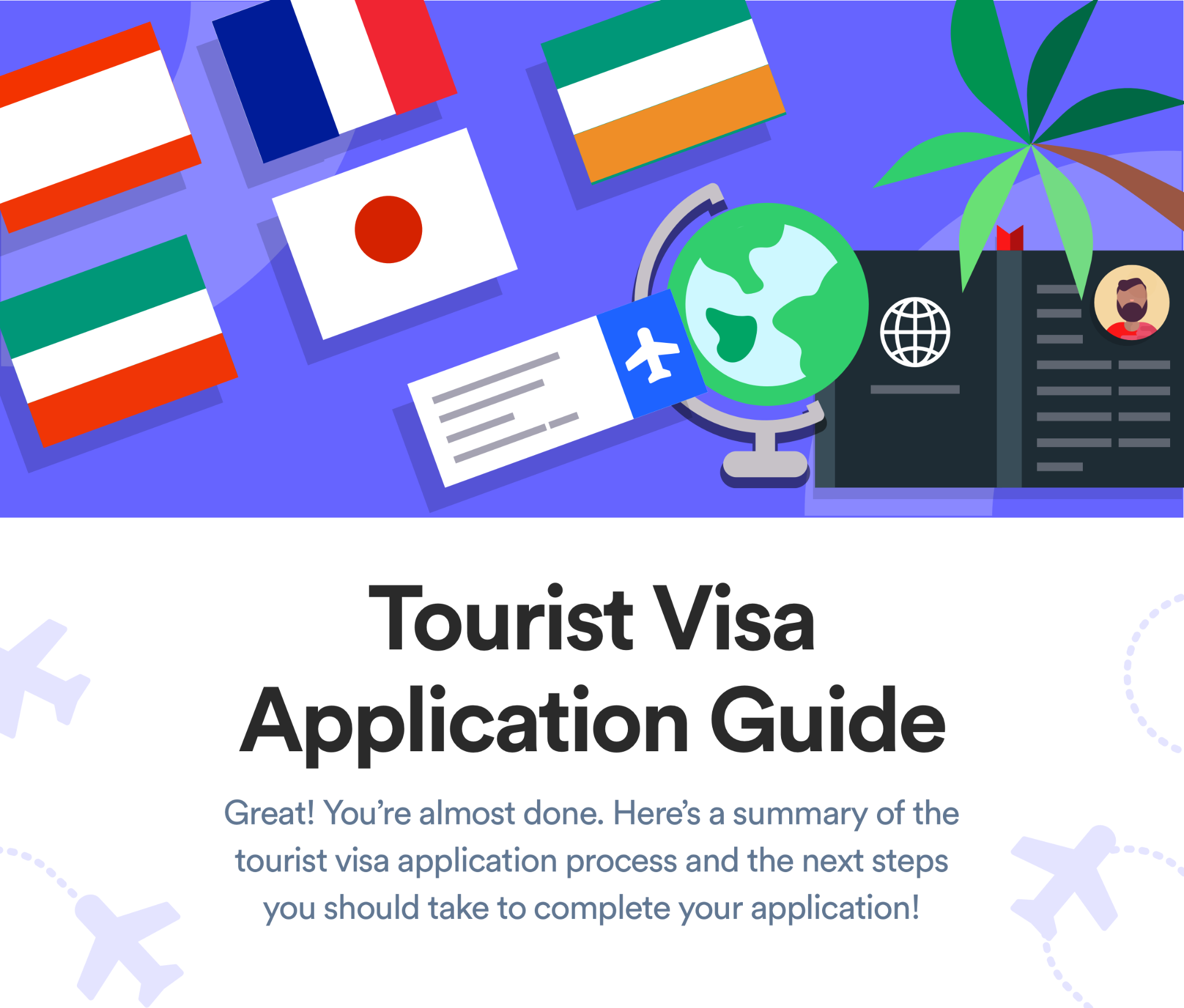 Check Out Other European Countries You Can Visit With DoNotPay by Your Side
Do you want to explore more of Europe? We will be happy to help you prepare for the trips. With our app, getting a visa for any country is a breeze!
Subscribe to DoNotPay, check out our nifty guides, and get ready to explore any of the destinations listed below and many more:
Is Bureaucracy Getting on Your Nerves? We Have a Solution!
We all know that dealing with bureaucracy isn't pleasant, and it often leads to overwhelming frustration. The good news is that DoNotPay has found a workaround! You can now do the following by using our app:
Let DoNotPay Make Your Legal Troubles Disappear!
Drafting contracts and other legal documents isn't a task you should handle on your own. Don't want to spend a fortune on lawyers? That is why DoNotPay—the world's first robot lawyer—is here to take the lead and help you out! Check out the list below to see some of the legal documents that our app can draft for you:
We don't stop there! Cut through the red tape and let DoNotPay assist you in taking anyone to small claims court, getting your documents notarized, submitting anonymous HR complaints, or requesting crime victims' compensation.