How To Get Skype For Business Free Trial Securely With A Virtual Credit Card

The COVID-19 pandemic has changed the face of business in countless ways, but one of the most obvious is that many teams work remotely from home. This trend started as a necessity as the virus was spreading rapidly and there was no vaccine or cure. However, many companies have now adopted it as their permanent policy as a result of the successes that they saw while keeping employees at home. Therefore, something like a Skype for business free trial has become more popular than ever. It allows companies to get an idea of what the Skype for business product could offer them without the risk of paying for it upfront. Getting that free trial is where DoNotPay can prove to be incredibly helpful.
Does Skype for Business Offer a Free Trial? 
Skype for business offers a free trial period for those who would like to give it a shot. Currently, the free trial:
Offers 30 days to try it out
Offers this service alongside the Microsoft Office 365 service
Is available only to new users
You get one month to see if Skype for business makes sense for you and your whole company. That is a fairly generous offer that can help people see what Skype for business is all about and why it is so popular with people already. They know that once a team gets used to using their product, it is a challenge to switch over to something else. They are attempting to build loyalty towards their version of online office communications, and it appears that the strategy is working.
What Features Does Skype for Business Have?
Skype for business has a number of powerful tools that the company is very proud of. They know that people expect a lot from their virtual meeting providers these days, and that is why they are so pleased to offer some of the following services:
The ability to broadcast online to a large audience
Industrial-level security for any and all of your meetings
The ability to present your screen to everyone in the meeting all at once
These features, and many others like them, are what makes Skype for business so endearing to people. It is a tool that has virtually everything that you could want out of a business presentation service, and it all comes in one package. You don't have to worry about moving from one thing to another all the time when you have something like that to help you out. Just start using Skype for business, and you will quickly see that it can eliminate so many of the issues that have plagued you in the past.
How Can I Avoid Getting an Auto-Renewal Charge?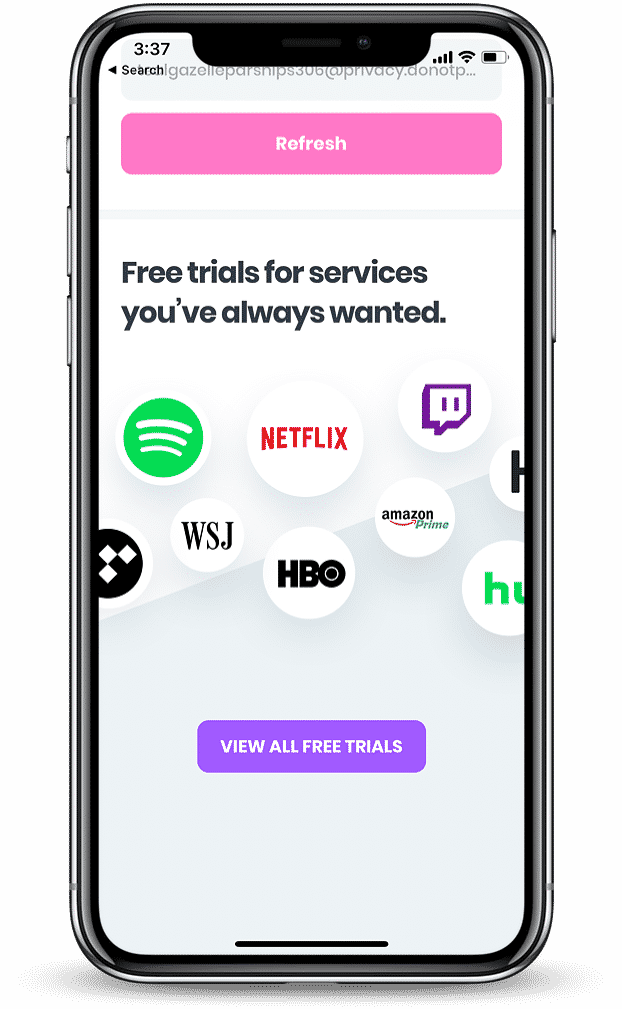 There is essentially nothing that is truly free forever in life. Skype for business does really offer you 30 days of its service without charge, but you should understand that you will start to incur charges after that point if you do not cancel your service. If you are pleased with what they have provided you, then it is not that big of a deal. However, if you find that you are not getting all that you had hoped for from the service, or if there are other concerns that you have about this platform, then it doesn't make sense to spend a lot of time getting charged for it each month. Instead, perhaps you would like to just use the free trial and get out. If that is the case, then you need the DoNotPay virtual credit card.
What you get when you use the DoNotPay virtual credit card is the ability to: 
Avoid getting charged auto-renewal fees
Get a new credit card number for every purchase that you make
Shield your identity and personal information from those who might want to steal it
Have more peace of mind that companies will not take advantage of you and your credit card
All of this may seem like a dream, but it is real. DoNotPay has worked extremely hard to make sure they could produce something that people would get some real material benefit from, and they feel that they hit the nail on the head with this one. They feel that their product is far superior to what you would get if you just had to use your own credit cards to make the purchases. You will too once you try it out.
How Else Does DoNotPay Spend Its Time?
DoNotPay offers a lot of services to its customers. Its intent in doing this is to ensure that all of its customers receive the help and assistance that they require to get the help they need when working on various projects. Thus, you can take advantage of the program they have to help with:
These and many other services are all part of what DoNotPay offers to its users. You can probably get a good idea of everything that they do by traveling to their website and checking it out. The odds are good that they have something there that may be of use to you and could benefit your life. Check it out today.