How to Start a Sketchup Pro Free Trial The Risk-Free Way

For most of us, one of the last things we want to do is give out our credit card information just to get a free trial, even if it's a Sketchup Pro free trial. So, if you're interested in the free trial, and don't want to give out your information, what next? DoNotPay has you covered.
Can I Get a Sketchup Pro Free Trial?
Yes, you can get a Sketchup Pro free trial, risk-free, today. The trial lasts for 30 days before a subscription is required. Even better, the free trial includes all the features of the paid Sketchup Pro.
Since I Can Get a Sketchup Pro Free Trial and I Know I Want It, How Do I Go About Getting It?
Here's how you can get a Sketchup Pro free trial today:
Go to the Sketchup website.
At the top right, click on "try Sketchup."
From the drop-down menu, in the second column, the first clickable product is "Sketchup Pro."
Choose your project type: personal, professional, or higher education.
Finish your sign up and you don't even have to give out your credit card information.
What Happens at the End of the Sketchup Pro Free Trial? Does It Automatically Turn Into a Paid Subscription?
You don't have to have a credit card to sign up. As a result, a Sketchup Pro free trial is not an automatic paid subscription. You'll have to put in your credit card information to get a free trial. DoNotPay has an option for you.
Use Donotpay's Virtual Credit Card to Avoid Auto-Renewals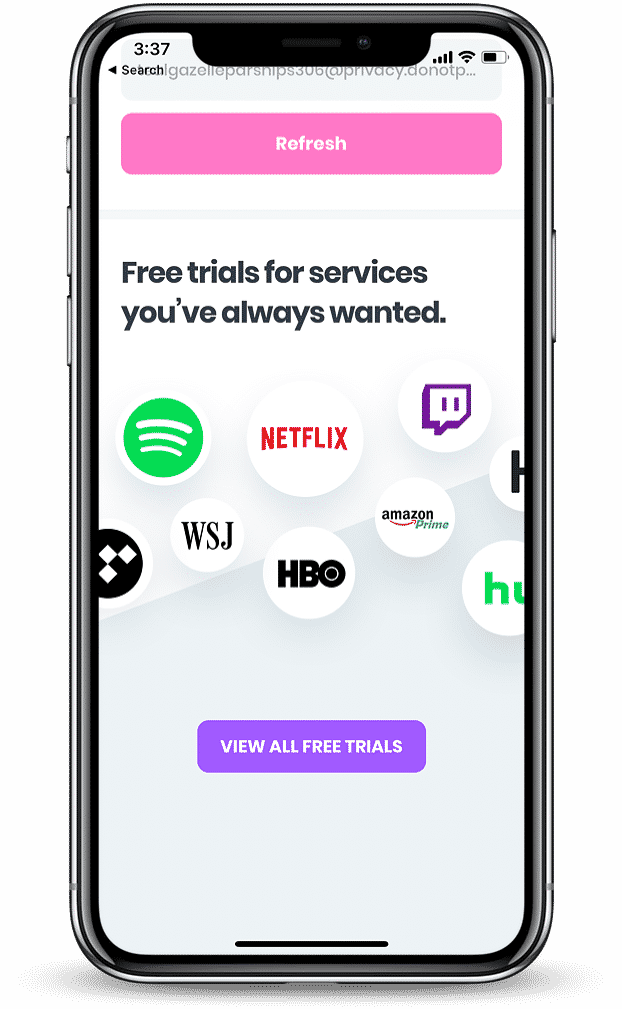 Though it's not a problem here, chances are, you've got more subscriptions than just Sketchup Pro. Bet you don't want all of them either and bet you forgot to cancel after getting a free trial and gave out your credit card information, then had to work to get them canceled. Here's a better option: DoNotPay's virtual credit card. Here's how it works.
Random credit card information is generated by DoNotPay.
Enter this information into the subscription, including your Sketchup Pro subscription.
You'll only get services after the free trial for the amount of time you've paid. For example, if you put money on the virtual credit card for two months, you'll get your subscription for two months only.
When the money's gone, so is the subscription.
That's it!
How Much Does a Sketchup Pro Subscription Cost?
That depends on your user type. If you're getting it for personal or professional use, it costs $299 a year. If you're a student or educator, it costs $55 per year. However, note that the student or teacher option is for Sketchup Studio only. If you're wondering about a university, you'll have to contact the company to get pricing information.
What Will This Look Like in My Statement?
It'll look just like if you used your actual card. The DoNotPay virtual credit card is simply a "cover" for your actual card, providing you with options for charge limits and protecting your data. So, on your statement, it'll still say Sketchup Pro.
Are There Any Popular Alternatives to Sketchup Pro?
Yes. There are quite a few alternatives to Sketchup Pro. Here's a list.
Popular Alternatives
Fusion 360
Shapr3D
Revit
Microstation
Inventor
Rhino
Art of Illusion
LibreCAD
Tinkercad
This list isn't exhaustive, but there's more than just Sketchup Pro out there if you need a different program.
Why Use DoNotPay
DoNotPay is fast, we set up virtual credit cards in just a few clicks.
DoNotPay is easy, you can use it for all kinds of free trials.
DoNotPay is successful. You'll never worry about unwanted subscriptions again.
This Is So Awesome. Can DoNotPay Help Me With Anything Else?

You bet! DoNotPay can help you take care of many different things. Here's just a partial list.
DoNotPay can help you. Just let us know what you need; take a look around the site. See what all we can do for you. Try out DoNotPay for solving your problems... especially the ones you're procrastinating about.