How Fast Should I Call My Insurance Company After a Minor Accident?
Are you wondering whether you need to call your insurance provider when you have had a minor accident? A short answer is yes if you would like to claim your insurance and get the damages or injuries covered.
DoNotPay can help you file an insurance claim in a few clicks. Regardless of your insurance company, we are here to make the claims process fast and convenient.
Reporting an Accident to an Insurance Company
Some accidents seem minor, and you might believe there is no need for you to report them to your insurance provider. Note that it is hard to know how serious the damage or injury is immediately after the incident. 
Should you decide to file a claim in the future, it might be too late. Bear in mind that some minor injuries, such as whiplash in a car accident, may not appear problematic at the time but can lead to delayed symptoms. 
Medical treatment can be costly. Why would you pay for it out of your pocket if your insurance policy covers the injury? You can rely on DoNotPay to file any insurance claim smoothly.
What if the Other Side Files a Claim?
Another point you need to consider is that other drivers involved in the accident might file accident insurance claims. Even if you agreed not to initiate the procedure at the time of the accident, they might change their mind and decide to submit a claim after all.
In this case, you will need your insurance provider to back you up. If you do not report an accident to your provider in due time, they may not accept any claims as they will not be able to investigate the incident properly.  You may end up paying for everything by yourself.
What Should You Do After an Accident?
In case you had an accident, you need to take care of certain issues. It is not easy to focus after such a shocking event, but you can use this list as a reminder:
Make sure all injured parties get help

Call the police

Exchange contact information with the involved parties and witnesses

Collect evidence

Get in touch with your insurance provider
If you need legal assistance, you should find an experienced lawyer to guide you through the process.   
Help the Injured
Some drivers involved in an accident might be distracted, act irrationally, and forget to check if anyone is hurt. Bear in mind it is an offense not to provide help to injured people. Apart from that, all affected persons have the right to claim compensation and refunds for their medical expenses.
Contact the Police
You should report the accident to the police. Some drivers decide against it and try to negotiate the deal among themselves without involving the police.
If there are injured people or more serious damage, you should report the accident right away. A police report will be beneficial in your insurance claims process as it provides relevant evidence of the damage and fault and can speed up the payment.
Exchange Contact Details
It is important to collect contact information from all involved persons. In case a person refuses to provide their details, you can take their vehicle registration plate number. You should collect the names and contact information of any witnesses. If you forget to take their statements, you can provide their details to the insurance provider so that they can contact them for further investigation. 
Gather Evidence
Try to collect any relevant evidence regarding the damage of the property or vehicle and the location where the accident or collision occurred. Provide the evidence to the insurance company as it will help determine the fault and evaluate the damage. 
Do You Have To Report an Accident to an Insurance Provider? 
In certain cases, you need to report an accident to your insurance company even if you decide not to file a claim. Failing to notify the insurance company might affect your future claims. 
Make sure you read the insurance policy carefully to check this part in case you choose not to let the insurance provider know about the accident. 
File Insurance Claims With DoNotPay Effortlessly
Filing insurance claims is not an easy task. Sometimes we do not have time or are not in the mood to deal with customer support. 
That is why you should use DoNotPay to file any claim in a few clicks.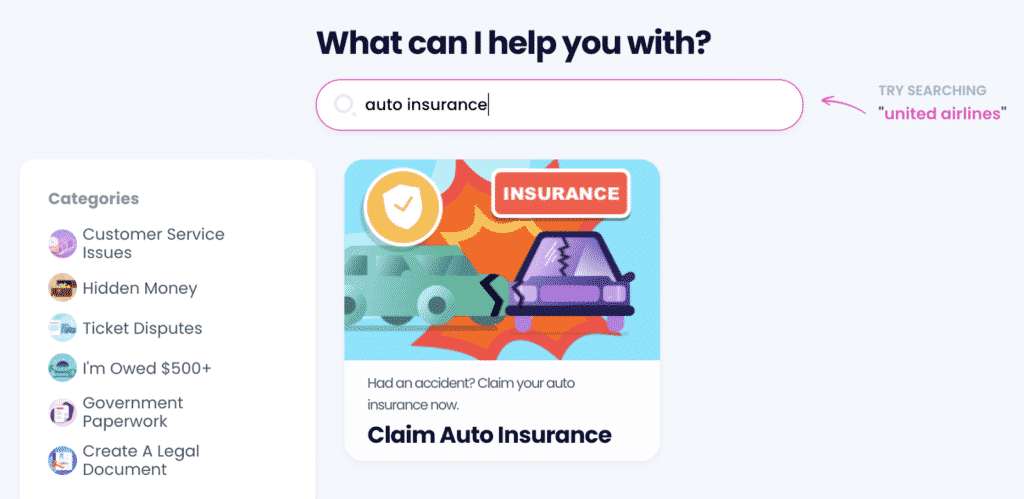 Let the world's first robot lawyer deal with administration for you. Here is how our claims process works:
Access DoNotPay in your

web browser

Select the insurance type

Provide basic information, such as your name and policy number

Indicate why you are filing your insurance claim and enter the details regarding the injury or accident you experienced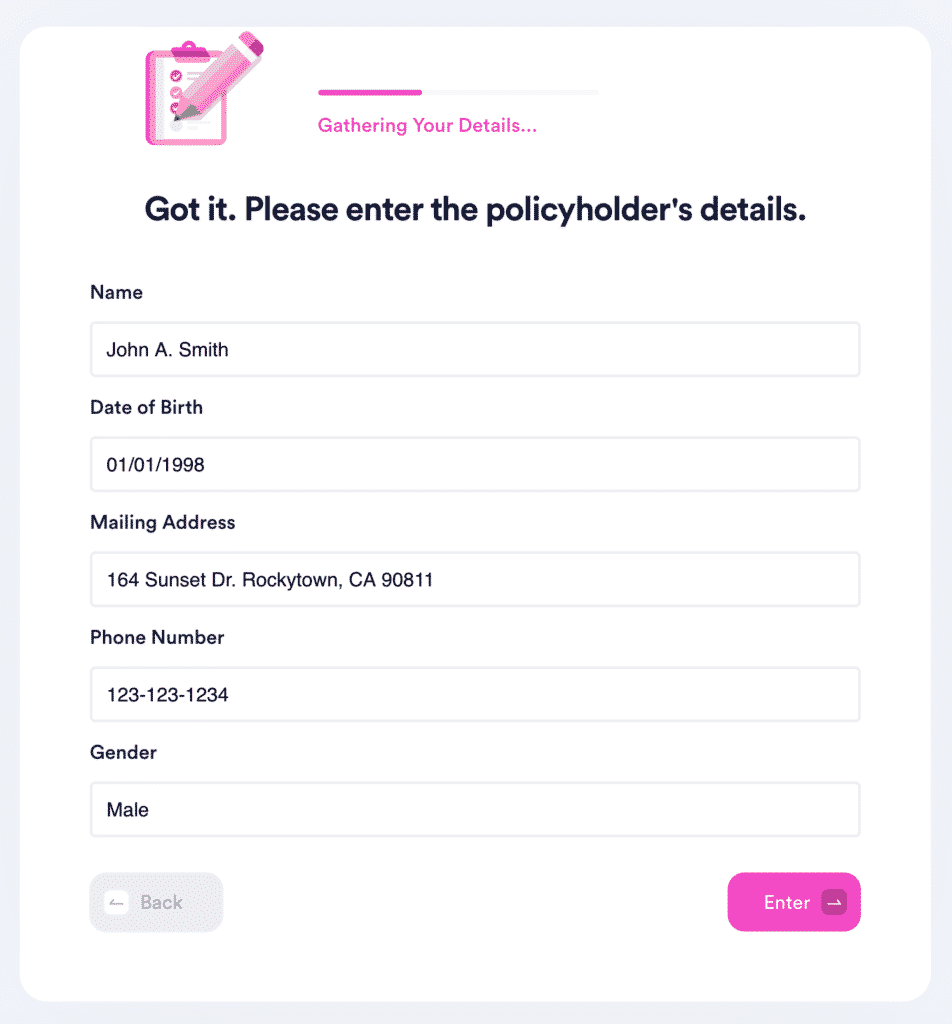 Is it this simple? Yes—DoNotPay will instantly generate and file the claim to your insurance company. We can help with any insurance type, be it unemployment, flood, hurricane, or any other policy.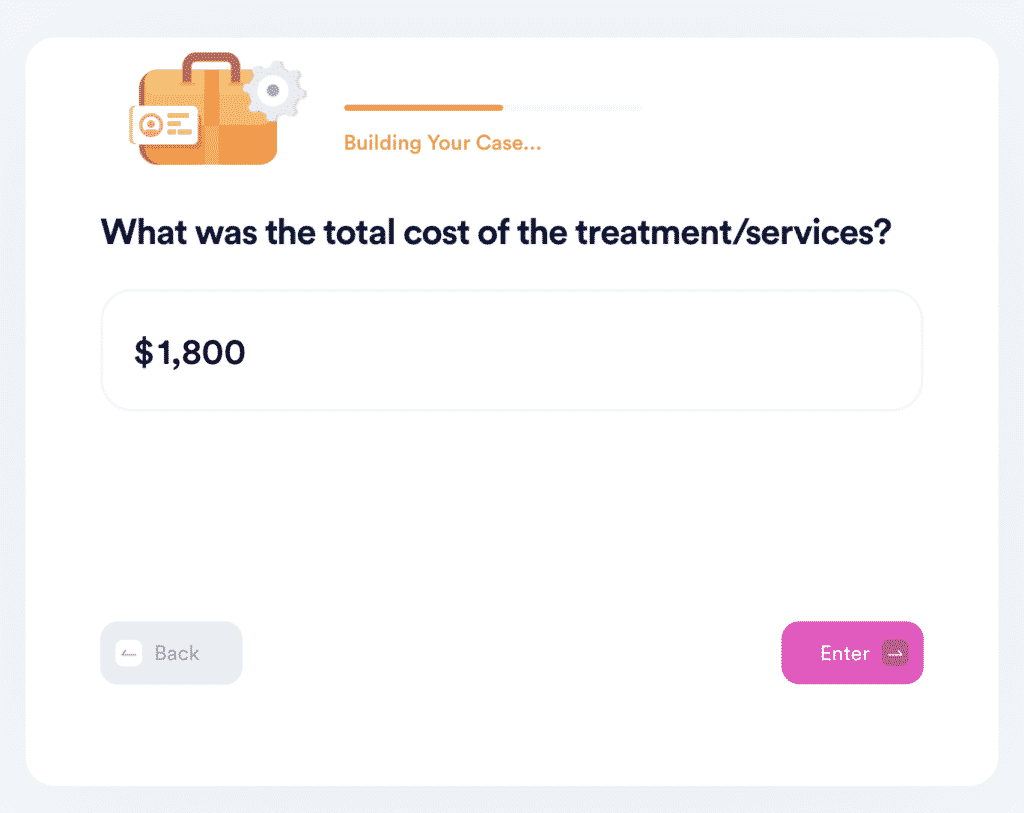 What To Do if Your Insurance Claim Gets Rejected 
In case an insurance company rejects your claim, DoNotPay offers a solution. We suggest appealing the decision, and our app can assist you with this issue, too. 
If there is a chance of getting money, be persistent. We will help you create and send an appeal letter to your insurance provider. 
These are the steps to follow: 
Open DoNotPay in any

web browser

Choose your insurance type

Click

Appeal a Denied Insurance Claim

Follow the prompts 
Leave all the troubles behind. DoNotPay can help you deal with any insurance provider on the market, including 21st Century, The General, Fred Loya, Allianz, Liberty Mutual, Farm Bureau, Farmers, Alliance United.
DoNotPay Is Your Shortcut Through Bureaucracy
With our app, you don't have to spend hours figuring out how to request a refund, cancel a service, or book a DMV appointment. 
We take over all the hard work! Forget about waiting in a phone queue for hours in hopes of reaching a customer service rep. Our AI-powered app will call any company for you and ping you when a human appears on the other end of the line. 
DoNotPay also speeds up the process of filing insurance claims, claiming warranties, reducing property tax, and drafting various legal docs. 
Keep the Communication Lines Clear With DoNotPay
Do you know how powerful DoNotPay's virtual credit card is?
This super-smart feature can not only sign you up for no-risk free trials but can provide you with an alternative email address. You can test any service without giving out your real email, which will keep your inbox clean from spam!
If you have family or friends within the U.S. prison system, our app helps you get in touch with them quickly. 
We can also make sure you don't become a target of text and robocall scammers! Keep your phone number private and avoid this type of harassment by using our Burner Phone feature!
In case you need to fax a document, there is no need to search for the instruction manual on how to operate a fax machine. DoNotPay makes it simple to send online faxes anywhere!