Sexual Harassment By Women Is Not a Myth and Should Be Taken Seriously
Society doesn't see men as victims in general, let alone victims of sexual harassment. This attitude translates into how employers look at the situation, meaning they don't take the sexual harassment of men seriously.
If you consider what it means when someone is harassing you, you will find that none of the unwanted behavior is gender-exclusive. A woman can be a stalker, a terrible neighbor, or even a landlord with boundary issues.
Thanks to the anonymity of the Internet, anyone can also cyberstalk you, mess with your Facebook profile, or implement any other form of online harassment—regardless of gender.
Sexual Harassment of Men in the Workplace
There is a common misconception that only female employees fall victim to sexually harassing male supervisors. In reality, harassers can be any gender. Man can become a target of supervisors, peers, or other stakeholders within the company, regardless of their sex.
One Reddit user described the situation at his job, where a female manager sexually harassed all of the male servers. The harassment wasn't only verbal but included physical contact as well.
Another poster described a situation where his assistant store manager repeatedly made sexual comments and remarks to other male employees. Men are obviously harassed in their jobs by both men and women, and the first step to preventing harassment in the workplace is to recognize it is happening.
There are two common categories of sexual harassment in the workplace.
Quid Pro Quo Harassment
Quid pro quo harassment happens when an authority figure abuses their power and demands sexual favors from their subordinates in exchange for a raise, a promotion, or other employment benefits.
A female harasser usually threatens to punish her employees if she doesn't get what she wants. The punishment could be a demotion, termination of the contract, or a pay cut.
Hostile Work Environment
Hostile work environment is a type of sexual harassment that differs from the previous one in terms that it can come from anyone in the company. It doesn't have to be a person in a position of power.
A woman harasser will engage in inappropriate jokes, comments, remarks, and any other repeated and pervasive conduct that makes work unbearable for her target.
Addressing Sexual Harassment Against Men With DoNotPay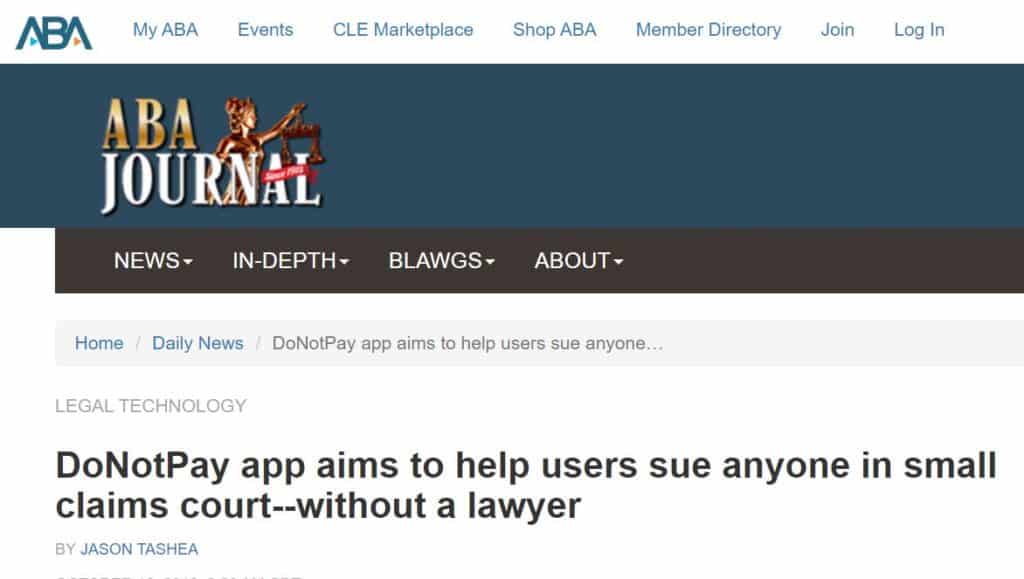 DoNotPay is the first robot lawyer in the world that can assist its users with different legal and administrative matters.
Relationship Protection is a new DoNotPay feature that can help you stop any stalker, protect yourself from a stalking ex, and put an end to harassing phone calls. If you are a target of sexual harassment and are considering filing a claim with the EEOC and later taking the case to court, use Relationship Protection to make this process easier on yourself.
Here is how to do it:
Access DoNotPay from your

Select the Relationship Protection option

Initiate a chat with the chatbot and select Safety and Stalking

Type in the name of the individual harassing you and describe the situation

Wait for DoNotPay to formulate a cease and desist letter

Send the letter to your harasser
The letter demands your tormentor to stop all actions related to the harassment immediately. Assuming they don't stop and you decide to file a civil lawsuit, the letter can serve as a substantial piece of evidence that you attempted to solve the problem before going to court.
You Can Report Women Sexually Harassing Men and File a Federal Lawsuit
If a female peer, client, supervisor, or anyone at work is harassing you — you can sue your employer. Under Title VII of the Civil Rights Act of 1964 , the company is responsible for preventing harassment of any of its employees, and since you are one of them, you have the right to file a federal lawsuit. You can also consult your attorney about the laws in your state, since they usually offer better protection, like restraining orders.
Suing someone in a federal court is not a straightforward process. Here are some steps you can do beforehand:
Report the harassment

to your employer

Send a cease and desist letter to the person harassing you

Keep a "harassment box"

File a harassment complaint

to the Equal Employment Opportunity Commission (EEOC)
Report Sexual Harassment by Women to Your Employer
Does your company have a policy on reporting harassment? If there is such a document, follow the steps carefully. If not, go to the HR, supervisor, senior official, or anyone who can react to the harassment. The best option would be to file a written report, but if you have to do it verbally — bring a witness.
This step is crucial because the company:
Can react adequately—the harasser could be transferred or fired

Might refuse your claim otherwise—you will need proof that you tried to solve the issue internally
Send Cease and Desist Letters to the Women Harassing Men
A cease and desist letter is a document that, in a clear and definite manner, orders your harasser to stop. You can use it for any woman in your life that is harassing you — whether at work, privately, or online.
The letter should make it clear that you don't appreciate your harasser's behavior, that it frightens you, and that it makes you feel uncomfortable.
In theory, it should be enough to stop the harasser. If this doesn't happen, you still have another piece of evidence that you did everything you could to stop them.
Keep a "Harassment Box"
Save hard copies of everything related to harassment incidents. Pick a safe place in your home and keep anything relevant to the situation in a box, in physical form.
Examples of data you could need and how to save it:
Information

Storing Options

Evidence of online interactions like:

Texts

Emails

Photos

Social media posts

You can print out most of these, and for others, you can take screenshots and print those out.

Physical evidence such as:

Make copies of photos and letters.

Scan anything you can and save to a flash drive, but store both the originals and the copies in the box. Keep gifts in the box as well.

Incidents

Keep a journal and write everything down— the names of everyone involved, time, date, and place of each incident. Be as specific as possible.

Your Actions

Write down everything you do —what happened, where, when, and who was present.

Save a hard and digital copy of the cease and desist letter if you have sent one.

Save a copy of the harassment claim you made to your employer.
File a Harassment Complaint With the Equal Employment Opportunity Commission (EEOC)
Before you can sue your employer in the federal court, you will need a right-to-sue letter from the Equal Employment Opportunity Commission (EEOC), the National Agency that enforces the anti-discrimination laws. EEOC will investigate your case, and if they decide there is enough evidence, you will be allowed to sue your employer.
DoNotPay Can Help You With So Much More

DoNotPay is a multipurpose app here to assist you with countless every-day tasks.
United's WiFi sucks? Use the app to get compensation for the dial-up-like experience. Not satisfied with your Rooster teeth membership? DoNotPay will help you cancel it.
Just open the app in a , and let DoNotPay be your shortcut through the bureaucratic maze.
Check out what else you can do with DoNotPay:
Dispute traffic tickets

Fight speeding tickets