Can a Severance Agreement Template Help You Create Your Contract?
Terminating a business relationship can be difficult and stressful. To safeguard the interests of both parties and prevent disputes, the employer should create a severance agreement.
Most people don't know how to write a proper contract, so they opt for a severance agreement template. Even though they seem promising, online samples are often outdated and unreliable. We will help you make your contract and teach you how to compose any legal document stress-free within minutes!
Severance Agreement Explained
A severance agreement is a contract an employer offers to an employee once the company decides to terminate the collaboration with them. It outlines the guidelines both parties should follow when the separation takes place.
By offering this contract, the employer wants to ensure that the employee won't file any lawsuits against them or damage their reputation in any other way. If the employee signs the document, they give up the right to take the employer to court, agreeing to settle all differences and disputes amicably.
After the company offers a severance agreement, it must give the employee some time to decide whether they want to accept it. The USA laws don't propose a specific deadline for making a decision, but two particular acts may help in some cases:
Older Workers Benefit Protection Act

, stating that the employees who are over 40 must have a minimum of 21 days to decide whether they want to sign the document. They also have seven days to withdraw their decision if they change their mind

Work Adjustment and Training Notification Act

, stating that all companies and organizations with more than 100 employees must inform their workers about any department close-downs at least 60 days before it happens. If they fail to do it, they must provide severance pay for all the employees who lost their job
What Should a Simple Severance Agreement Template Include?
Check out the table listing the essential provisions a severance agreement should contain:
Sections
Details

Identification of both parties

First names

Last names

Company

Signatures

Mailing addresses

General details

Date of signing

Employment termination date

Employment termination reason

Severance pay

Will the employer pay severance to the employee?

How much do they have to pay?

Will the employee get all the money at once or in installments?

Does the severance pay include any unpaid bonuses?

How will the payment be scheduled?

What will the payment method be?

What is the payment structure?

Other provisions

Tax and insurance details

Return of property

Responsibilities of both parties

Access to benefits

Indemnification clause
Are There Additional Provisions Regarding the Employee's Rights?
A severance agreement can also contain some optional clauses regarding the other rights the employee should give up on. These include the:
Non-disclosure clause

stating that the employee mustn't disclose the details of the company's finances, strategies, and trade secrets. The employer can also insist on keeping the agreement terms and conditions private

Non-compete clause

preventing the employee from working for the company's competitors for a certain period. It also prevents them from developing a new business that may become the company's competitor

Non-disparagement clause

preventing the employee from disclosing specific details about the employer or the employment termination reason
DoNotPay Helps You Create Your Contracts Effortlessly
People don't want to waste exorbitant amounts of money on attorneys, which is why they try to compose contracts themselves. These attempts are often unsuccessful due to the lack of expertise. Using free online templates is quite risky since they are usually unverified or outdated.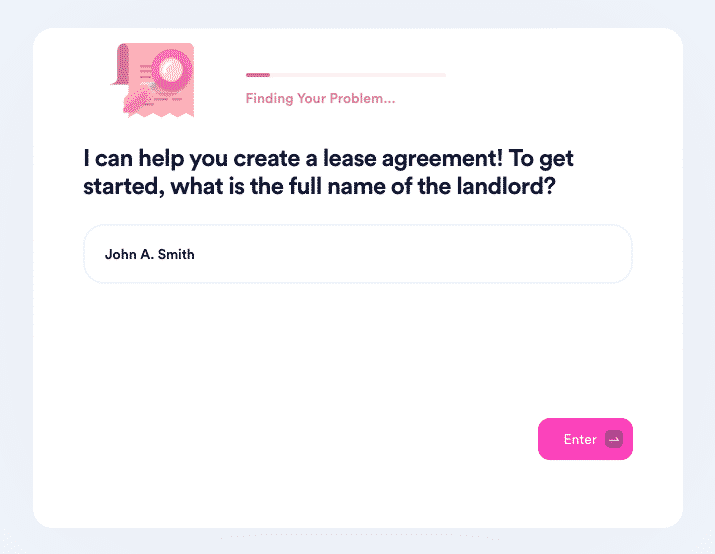 Your best bet is to rely on DoNotPay and let us create a perfect agreement for you! We offer a vast database with various customizable templates. All you need to do is modify them according to your needs!
Here's how to do it:
in your web browser

Type in the name of the document in the search box

Answer the questions about the contents of your contract
We will create the desired document in the blink of an eye! Sign it to make it legally binding or have it notarized if necessary.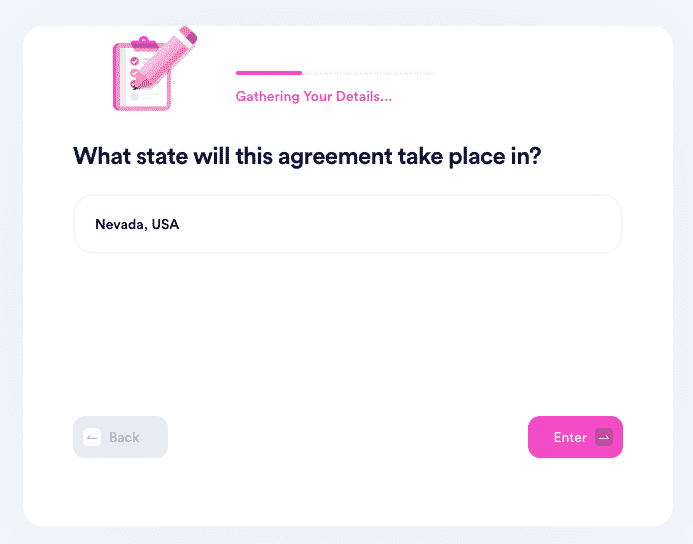 What Customizable Templates Does DoNotPay Offer?
We created a bunch of useful document templates for you. and generate the best:
General Business Contract

Intent To Purchase Real Estate

Estoppel Certificate

Quitclaim Deed

General Affidavit

Promissory Note

Child Care Authorization Form
Make sure you check out our articles about the most sought-after documents, such as the:
Need Help Fighting Bureaucracy? Use DoNotPay!
As the world's first robot lawyer, DoNotPay can help you resolve a plethora of tedious administrative issues. Our app will assist you in getting justice in small claims court, getting refunds from merchants, reporting annoying spam emails and text messages, reporting copyright infringement, bypassing phone number verification, and so much more!
You can also rely on DoNotPay's help when it comes to subscriptions. If you want to sign up for a free trial, cancel a service you no longer use, and skip the phone queue when doing so, our app will provide its assistance.
Our App Saves You Time and Money
Are you unable to pay your bills? Use the world's first robot lawyer app to cover them! Do you want to appeal your traffic or parking tickets? DoNotPay will help you appeal them in the blink of an eye.
Our app can do so much more than that, though—with DoNotPay by your side, you can sign up for clinical trials, ace government tests, claim any type of warranty, schedule an appointment with the DMV, and handle any other bureaucratic task.