Selling Your Crafts? You Need To Know About Copyrights and Trademarks To Avoid Infringement
If you are selling your crafts, you need to know about copyrights and trademarks. Small businesses creating handmade products for sale on Etsy and the Facebook marketplace often encounter legal issues, either by using an already registered trademark or having their designs stolen by a larger retailer.
That is why you need to understand how trademarks work to avoid the consequences that come with infringing on another brand or protect your original work against unauthorized use.
What Is a Trademark?
Trademarks protect aspects of a given brand from unauthorized use by other entities. If you do not register your original brand with the United States Patent and Trademark Office (USPTO), it does not qualify for protection. You can file a trademark application for any of the following components of your brand to shield them from being abused by your competition:
Trademarks are categorized into 45 classes that pertain to the type of industry in which they are active. For example, an Etsy-based jewelry business would fall under class 14, while a handmade ukulele producer would qualify for class 15.
The Difference Between Copyrights and Trademarks
It is important to understand the distinction between the following three types of protection:
Trademarks—apply to parts of a brand associated with goods
Service marks—protect aspects of a brand connected to services
Copyright—protects works of authorship, such as novels, screenplays, songs, etc.
The key consideration for craft businesses is that none of these apply to fashion designs. While there are arguments to be made for whether copyright should include original sartorial innovations, the fact is that a small online clothing line cannot sue a fast-fashion company for copyright infringement.
How To Protect Your Craft Business
While you cannot benefit from copyright protection for your craft fashion business, you may still be able to protect your brand with a trademark. If any aspect of your design involves one of the components listed above (a phrase, name, logo, etc. ), you can register it as a trademark.
While the specific style of a dress cannot be registered for any legal protection, a trademarked slogan will be safe from unauthorized use.
For example, Mère Soeur, a small online clothing business, sold a t-shirt featuring the phrase Raising The Future. After the product became popular, Old Navy began selling a near-exact copy. Mère Soeur did not register that phrase as a trademark, which left them with no legal recourse against Old Navy.
That is why you should protect all aspects of your brand with trademarks. A federal trademark is valid for ten years. If still in use between years five and six, you can renew your registration, ensuring ongoing protection against unauthorized use.
How To Apply for a Federal Trademark
Before starting your application, make sure to consult the USPTO and ensure your brand does not infringe on any other registered trademark. Then begin the filing process by following these steps:
Go to the Trademark Electronic Application System (TEAS)
Log in or create an account for TEAS
Open a new application
Specify the class
Input the requested information about your brand
Pay the filing fee
Once the application is complete, the registration may take 9–12 months to complete. In that time, the USPTO may issue an Office Action in regards to two potential issues with your application:
Objection on substantive grounds—Your mark may too closely resemble a previously registered brand
Technical issues—Your application lacks the necessary information
As soon as you resolve the Office Action, the process will continue.
How Much Does a Federal Trademark Registration Cost?
Applying for a trademark at the federal level involves two expenses:
Nonrefundable government fees
Legal assistance
The USPTO charges a filing fee for each trademark class you apply to. You can choose between two application types:
| Application Type | Fee |
| --- | --- |
| TEAS Plus | $250/class |
| TEAS Standard | $350/class |
TEAS Plus is meant for newly established brands that fit into a predetermined description in the Trademark ID manual. TEAS Standard is intended for organizations that need to use a custom definition for their services.
In addition to the USPTO filing fees, you may also require a trademark lawyer to assist with the process. Hiring legal assistance can be expensive for craft companies, which is why we recommend .
DoNotPay Will Help You Protect Your Online Craft Business
Registering a trademark for your online handmade retailer does not have to be a costly and time-consuming process. DoNotPay is an AI-powered robot lawyer that manages necessary procedures like these at a fraction of the price of a conventional legal professional.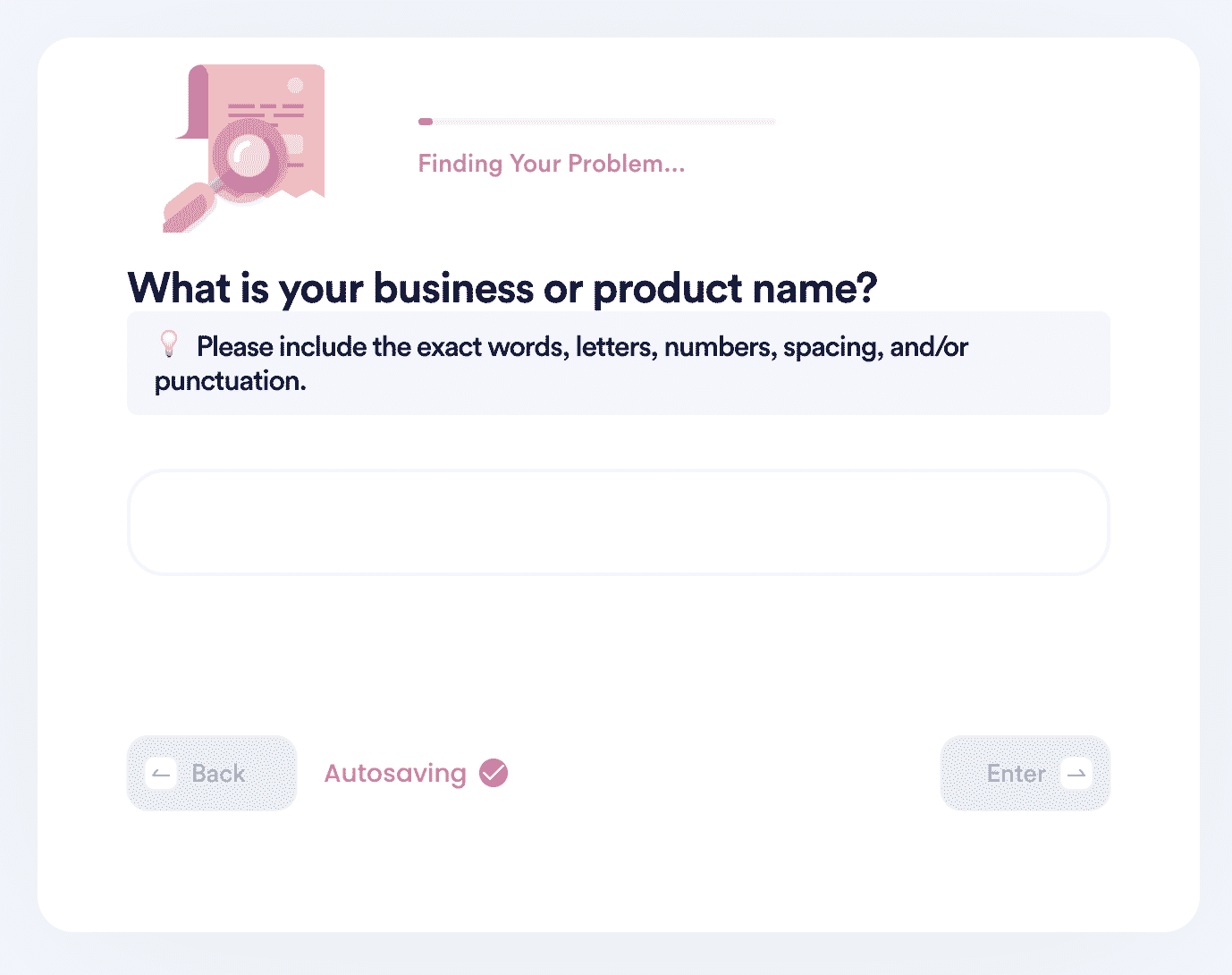 DoNotPay's Trademark Registration tool will manage the following:
Disclosure of required information
Execution and submission of the application
Facilitation of review and signing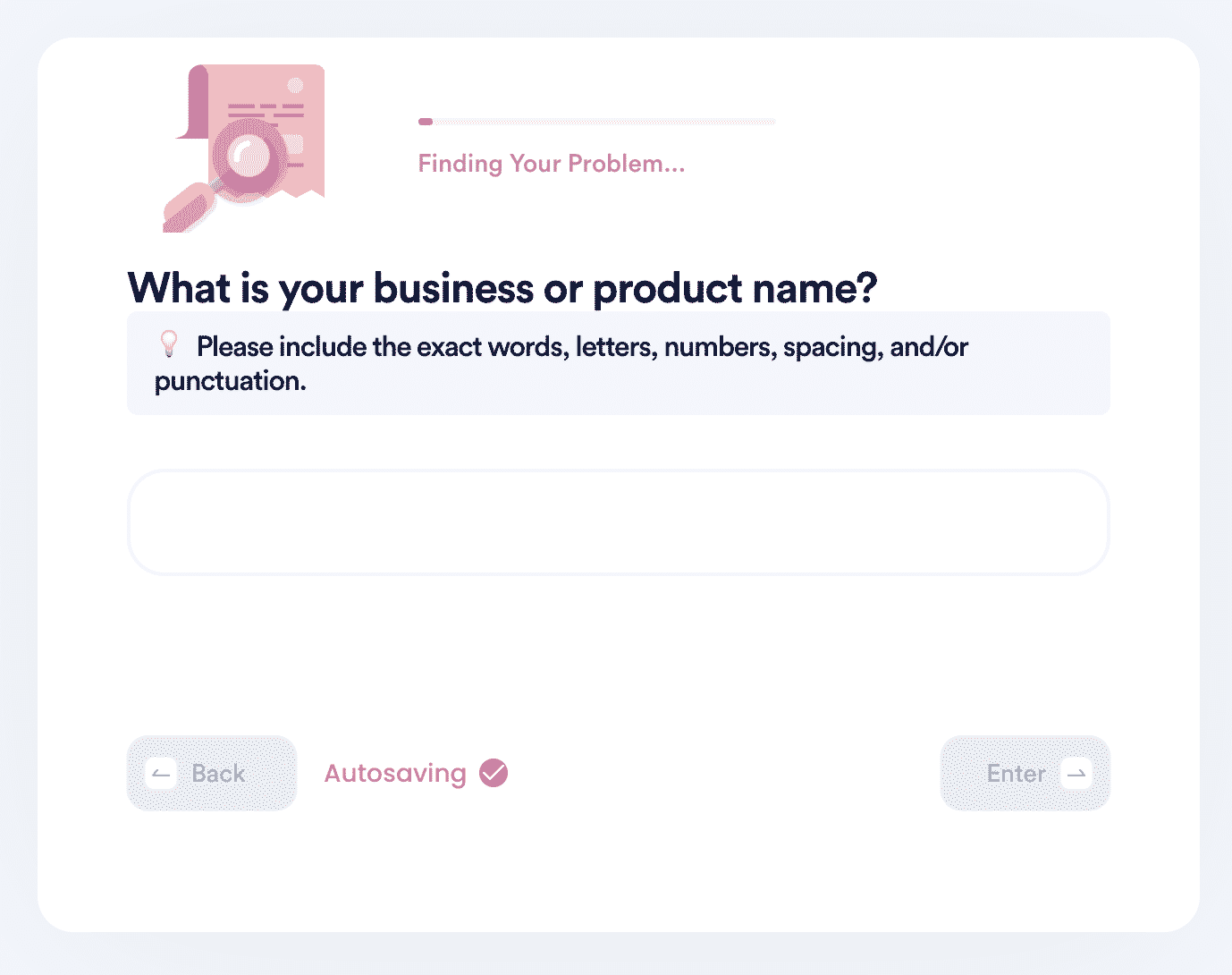 That is not all—DoNotPay will also execute a clearance search to ensure that mark is not already registered by another business.
Here's how the process works:
Select our Trademark Registration product
Enter your trademark description
Pay the filing fee
Once those steps are complete, we will facilitate the remainder of the process. We will give you an application tracking number and make sure that the USPTO has your correct contact information to follow up in the event of an Office Action.
Build Your Business From the Ground up With Your Reliable Pocket Assistant!
To make the running of your business less stressful, DoNotPay has created numerous handy products that can help you deal with any issue right from the start. With our assistance, you can:
Get the perfect letter requesting a loan for your business
Handle the Employer Identification Number and DMCA agent registration procedures in a few clicks
Manage Privacy Shield program self-certification to make sure your clients' privacy is protected while on your website
If you are considering completing trademark registration, DoNotPay will be your trusty companion and help you finish the whole process in no time! We can even make sure no one uses your trademark as their own by performing routine checks and sending cease and desist letters to the offenders instead of you.
Resolve Pesky Business Issues With DoNotPay
Our app boasts many other useful and easy-to-use products that will help you resolve an array of business-related problems. Whether you need help filing 83(b) election forms as effortlessly as possible or wish to communicate with your clients and business partners without heading over to the post office, we have got you covered!
DoNotPay can also help you remove bad, fake online reviews that could harm your business reputation, deal with clients who avoid paying for your services, and contest unjustified chargeback requests.
Rely on our app and stay on top of your work while we deal with business issues on your behalf!