Get Selfridges to Take Your Complaints Seriously—Here's How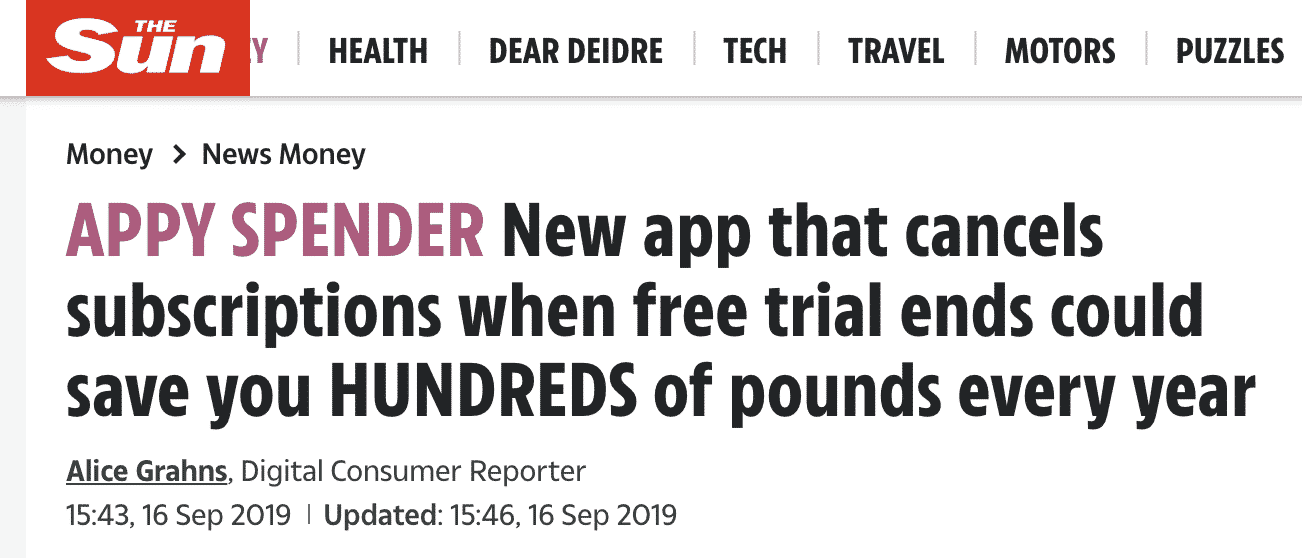 Founded in 1908, Selfridges is a chain of high-end department stores located in the United Kingdom that is a Mecca for all fashion enthusiasts in and outside the UK. Like other fashion stores, Selfridges may be doing something that is not pleasing to customers, resulting in multiple complaints. Waiting in line, selling defective products, and inefficient online-to-offline conversion are some issues you may face as a customer. While you can contact their customer service and raise a complaint, the process is challenging. DoNotPay lets you file and get what you want in the easiest and most convenient way.
How to Contact Selfridges to Make a Complaint
Contact customer services if you have . The following are 5 different ways you can contact them:
1. Contact Selfridges By Live Chat
The customer service team is available every day to respond to your questions through the "want to chat button" instantly. The feature is located on the bottom right of your screen, and you can chat with them between 09:00 - 20:00 BST. Note that the live chat is subject to the availability of the team members.
2. Contact Selfridges via Telephone
Call the customer service team between 09:00-22:00 BST. The customer service team responds faster when you contact them via phone.
3. Contact Selfridges via Social Media
Share your complaints with the Selfridges customer services team through direct messages on any of their social media pages. You can expect a response within an hour or so.
Instagram
Twitter
Facebook
4. Contact Selfridges Via Email
Selfridges aims to respond to customers' complaints sent via email within 12 hours.
5. Contact Selfridges via Post
Write a letter detailing your concerns and mail it to the mailing address provided below.
How to Reach Selfridges Customer Support

Website
Contact Us
Phone Number
0800 123 400
Twitter
@Selfridges
Email
Send A Message
Chat
Live Chat
Mail
Customer services Selfridges & Co

400 Oxford Street London W1A 1AB

How to Reach ADR

Mail
Retail ADR, 12–14 Walker Avenue,

Wolverton Mill, Milton Keynes MK12 5TW

Phone Number
44 (0)20 3540 8063
Email
Send A Message
Contact Form
Fill Out Form
Using Alternative Dispute Resolution to Solve Your Issues
Use alternative dispute resolution (ADR) to solve your issues if Selfridges has failed to solve your complaints satisfactorily. ADR is a cheaper alternative way of solving complaints instead of going to court. To pursue an ADR, you need to file a written complaint to Retail ADR, previously known as Retail Ombudsman, to the following address:
Alternatively, you can email, Call or submit an online complaints form. When filing a complaint online, ensure you complete all the sections with relevant and accurate information that relates to your complaint.
Take Selfridges to Small Claims Court 
The small claims court system helps people resolve minor issues in county court without needing a solicitor or barrister. Making a complaint in small claims court is often about filing an online form or sending one to a county court. In some cases, just the act of filing a complaint will force a company to settle the issue.
Prepare Your Case
For you to convince the court about your complaint, you must prepare your case carefully. To do this, collect all the evidence, including witness statements, that can support your case.
Fill in the Claim Form
Filing in a claim form will depend on your location. If you are in England or Wales, use either the new online service or money claim. You will pay a service fee which varies between £35 and £455 using your credit or debit card. If you are in Scotland, visit the civil online and if you are in Northern Ireland, visit the Northern Ireland courts, an online service.
Begin the Court Action
Take two copies of your complaints to form to the county court and keep an extra copy for your records. The court will stamp the copies and send one to the defendant(Selfridges). The court will also give you a notice of the issue, which is simply a document with your case number.
The court will send you and the defendant a notice of allocation with instructions on how to prepare for the court appearance and when to show up in court.
Court Proceedings
Since this is different from other court proceedings, it will take place in a small room with just you, the defendant, the judge, and court officials. You should present your case calls politely by thoroughly going through the details and sharing all the methods you used to try to solve your case.
How to Sue Selfridges With DoNotPay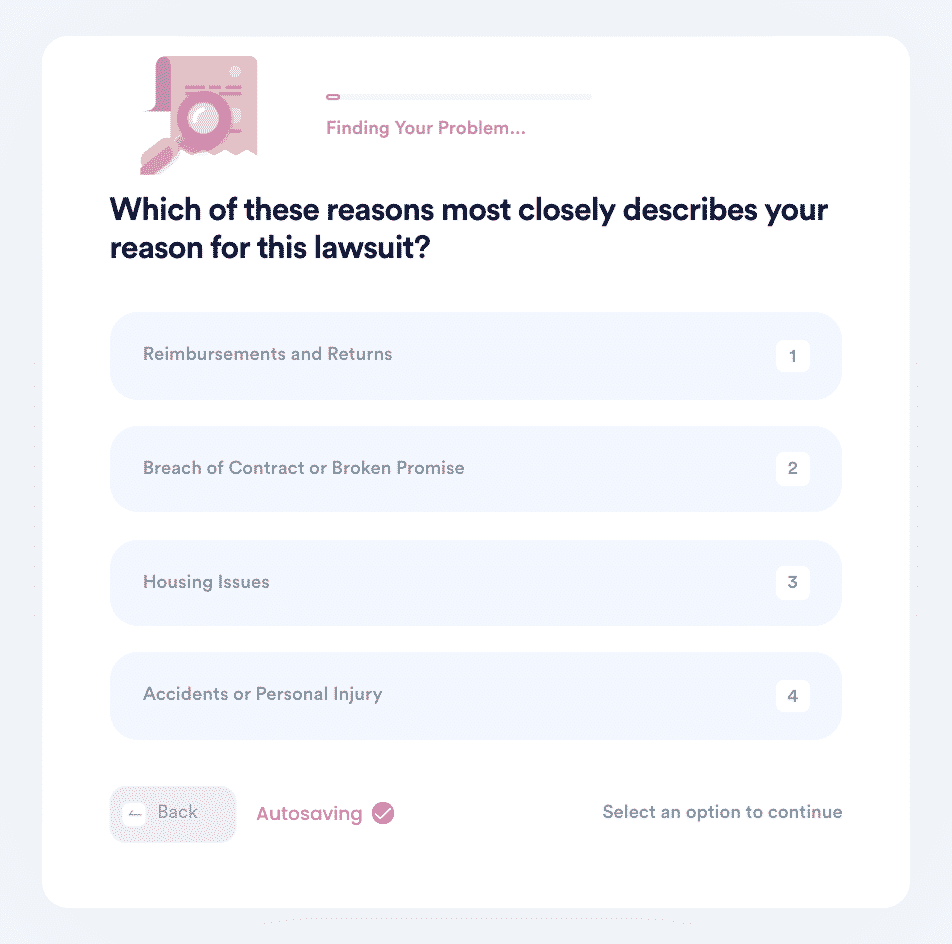 Suing Selfridges on your own in small claims court is a trying and expensive process that can slowly steal away your peace of mind. The process can get complicated until you wonder whether it is worth it.  Using DoNotPay to file the complaint in small claims court means that you won't waste time drafting a case. You just need to answer a few questions and let DoNotPay take care of the rest. DoNotPay will generate a professionally written demand letter and submit it to the court within minutes. The chatbot will also send a copy of the demand letter to Selfridges on your behalf. That's all you need to do!
What Else Can DoNotPay Do?

Aside from helping your file a claim against Selfridges, DoNotPay can help file complaints against the following companies:
DoNotPay can also help you with the following services:
Visit us today and let DoNotPay handle all your issues for you in no time.