DoNotPay Breaks Down the Saudi Arabia Tourist Visa Application
From pristine desert landscapes to azure beaches—Saudi Arabia is full of wonders. Pilgrim, heritage, and entertainment sites are huge crowd-pullers for the country as well!
Despite having multiple tourist attractions, the country's visa policy can be frustrating. The Saudi Arabia tourist visa application process has seen significant changes recently, which confused potential tourists to no end.
If visa troubles are keeping you from visiting Saudi Arabia, turn to us for help! Our Tourist Visa Guide product offers crucial support to steer visa applications towards success. Sign up for DoNotPay and march closer to your travel dreams!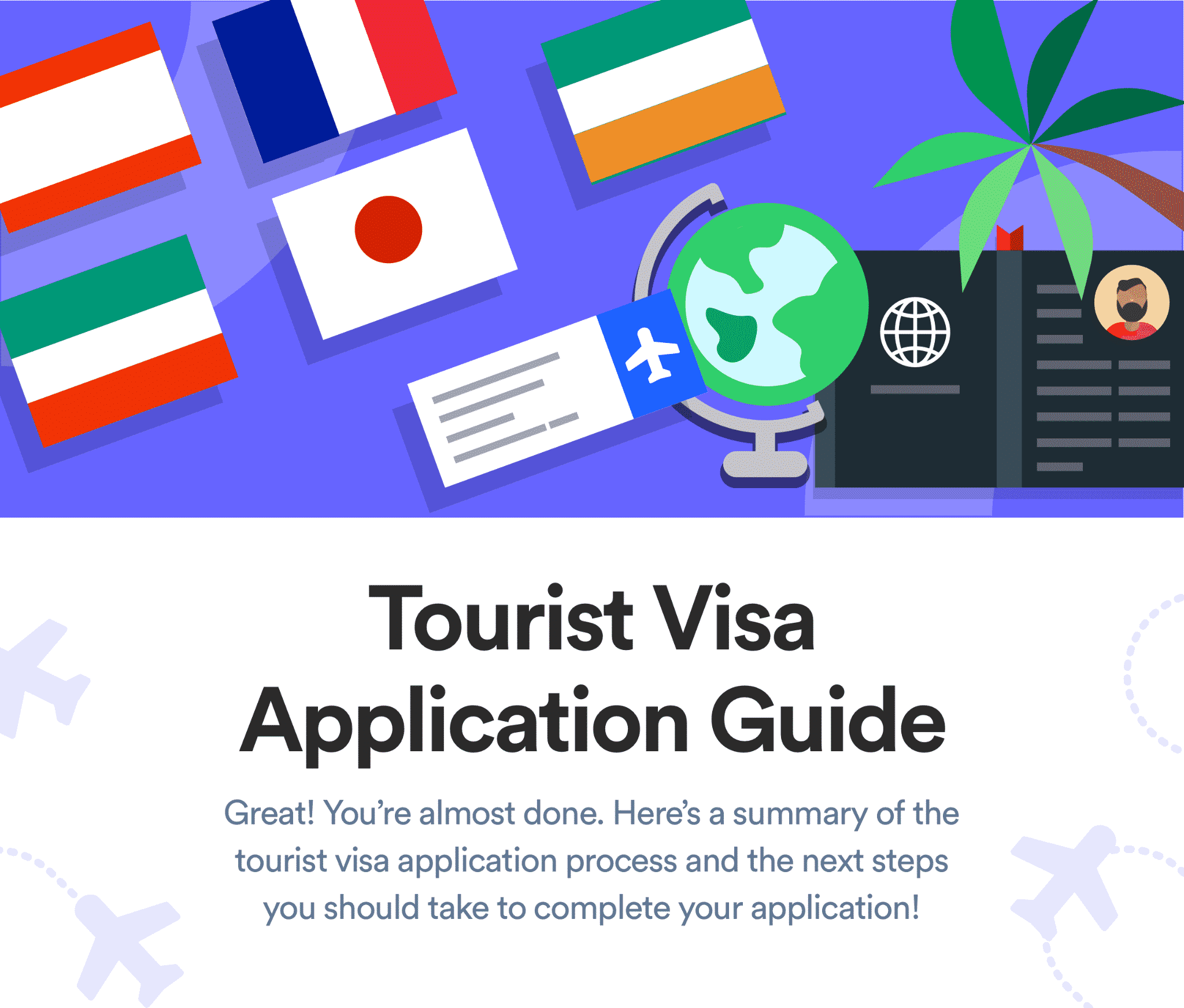 Does Saudi Arabia Issue Tourist Visas?
Being an oil-powered economy, Saudi Arabia neglected its tourism appeal for a long time. It was only in October 2019 that the country launched an e-visa portal to issue tourist visas and allow citizens from 49 countries to make recreational trips to Saudi Arabia!
Apart from launching the new visa portal, the authorities also exempted five countries from visa requirements—Bahrain, Kuwait, Qatar, Oman, and United Arab Emirates. Citizens of other countries need to apply for a tourist visa.
Saudi Arabia Tourist Visa for U.S. Citizens
Citizens with a U.S. passport can apply for a Saudi Arabia tourist visa only if their passport has a six-month validity beyond their intended date of travel.
The U.S. Center for Disease Control and Prevention (CDC) and World Health Organization (WHO) recommend you to be vaccinated for the following diseases before traveling to Saudi Arabia:
Hepatitis A and B
Typhoid
Yellow fever
Typhoid
Rabies
Anthrax
Meningitis
COVID-19
The authorities may make certain vaccines mandatory depending on your travel itinerary.
Saudi Arabia may ban people with criminal or bad credit histories from applying for a visa.
Saudi Arabia Tourist Visa Application Requirements
You can apply for a tourist visa in four different ways. They are:
Applying online for an e-visa through Saudi Arabia's official portal
Visiting the Embassy of the Kingdom of Saudi Arabia to place an in-person application
Mailing the application to the Embassy's address: 601 New Hampshire Avenue, NW, Washington DC, 20037
Applying through an embassy-authorized travel agency
As physical offices shut down during the pandemic, the online e-visa portal emerged as the most preferred mode of application for U.S. tourists.
Whether your application is physical or online, you must attach the following documents with your form:
A copy of your passport
Recent passport size photographs
Health insurance (purchased from Saudi Arabia)
Entry and exit travel tickets
Proof of solvency through bank statements
Details of accommodation in Saudi Arabia
Personal ID information
Residential address in the U.S.
Proof of employment
This list is not final as the documentation requirements may change at any time.
U.S. Tourist Visa for Saudi Arabia—Other Details
We have compiled this table to help you understand some crucial features of Saudi Arabia tourist visas:
Topic
Details
Tourist visa fee

You need to pay around $123 for the tourist visa fee
This amount will not be refunded in case your application is rejected

Processing time
About three to five business days once your application passes the verification stage
Validity

The tourist visa issued to you will be valid for 365 days with a multiple-entry status
Each trip to the country should not be longer than 90 days
You can stay in Saudi Arabia for a maximum of 180 days during the validity period
Authorities will calculate your period of stay as per the Hijri calendar, not the Gregorian one
Can I Collect My Tourist Visa in Saudi Arabia?
While a printed e-visa is already accepted in Saudi Arabia, you can opt for collecting a traditional visa upon entering the country.
Your visa will be issued from either of the following places:
Al Bathaa Land Port
King Khalid International Airport (Riyadh)
King Abdul-Aziz International Airport (Jeddah)
Prince Mohammed bin Abdul-Aziz International Airport (Madinah)
King Fahad International Airport (Dammam)
King Fahad Causeway
Can I Use My Tourist Visa To Travel to Hajj in Saudi Arabia?
No, you must apply for a separate Hajj visa through a travel agency authorized by the Embassy.
You need to be careful as several fake visa application scams have occurred due to the popularity of religious tourism in Saudi Arabia.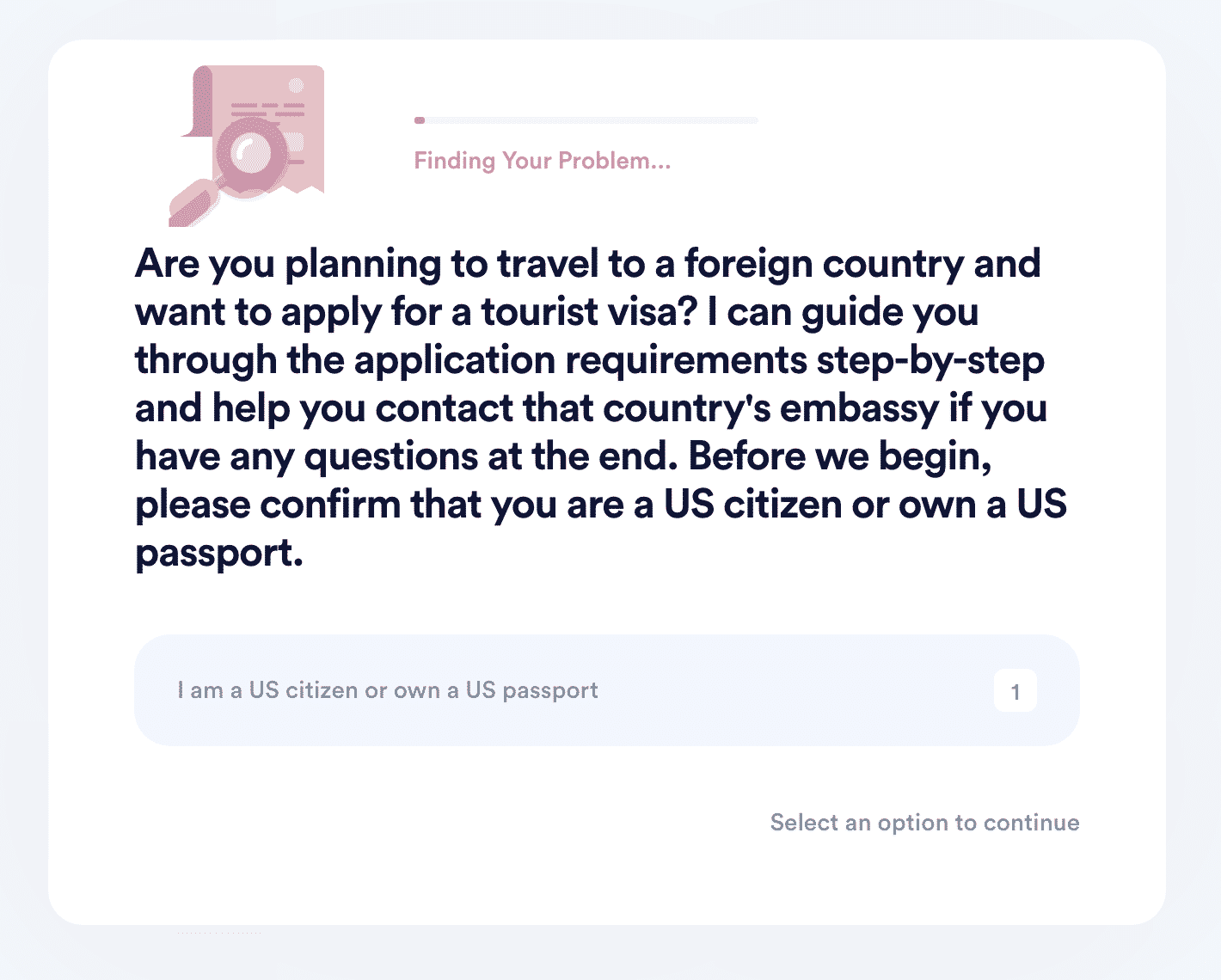 Tourist Visas for Saudi Arabia—Rely on DoNotPay To Get Yours
The worst part about Saudi Arabia's tourist visa application is the non-refundable fees. Don't waste your valuable time and resources when DoNotPay can assist you along the way! Our Tourist Visa Guide tool is a one-stop solution to all your visa woes.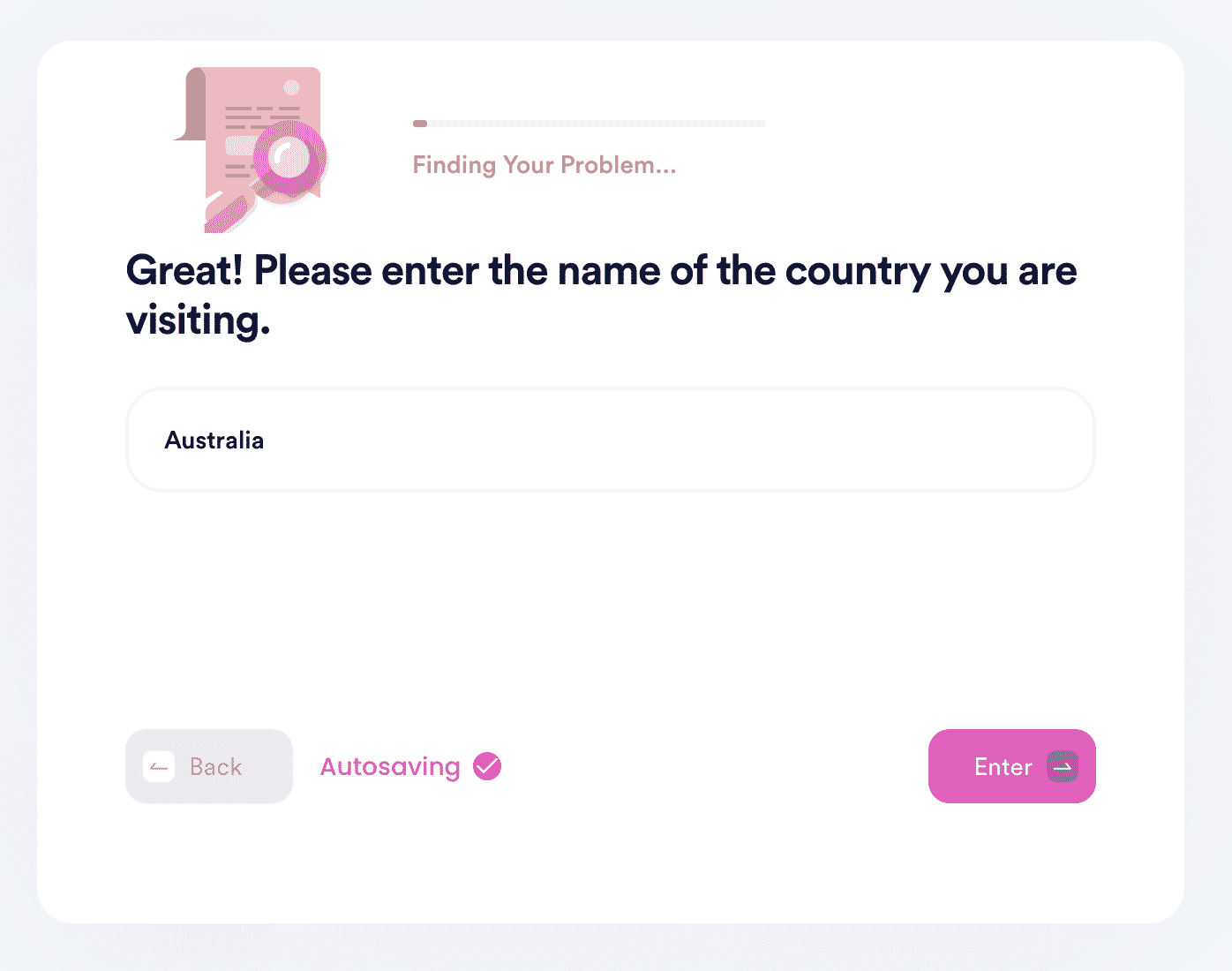 DoNotPay uses an AI-driven mechanism to assess your visa needs for any travel destination. Here's how:
Sign in to your DoNotPay account and go to Tourist Visa Guide
Confirm that you have a valid U.S. passport
Enter the name of the country you wish to travel to
Our app will instantly tell you:
Whether the country allows visa-free entry to U.S. citizens
If the country doesn't allow visa-free travel, we will give you a list of the documents necessary to apply for a tourist visa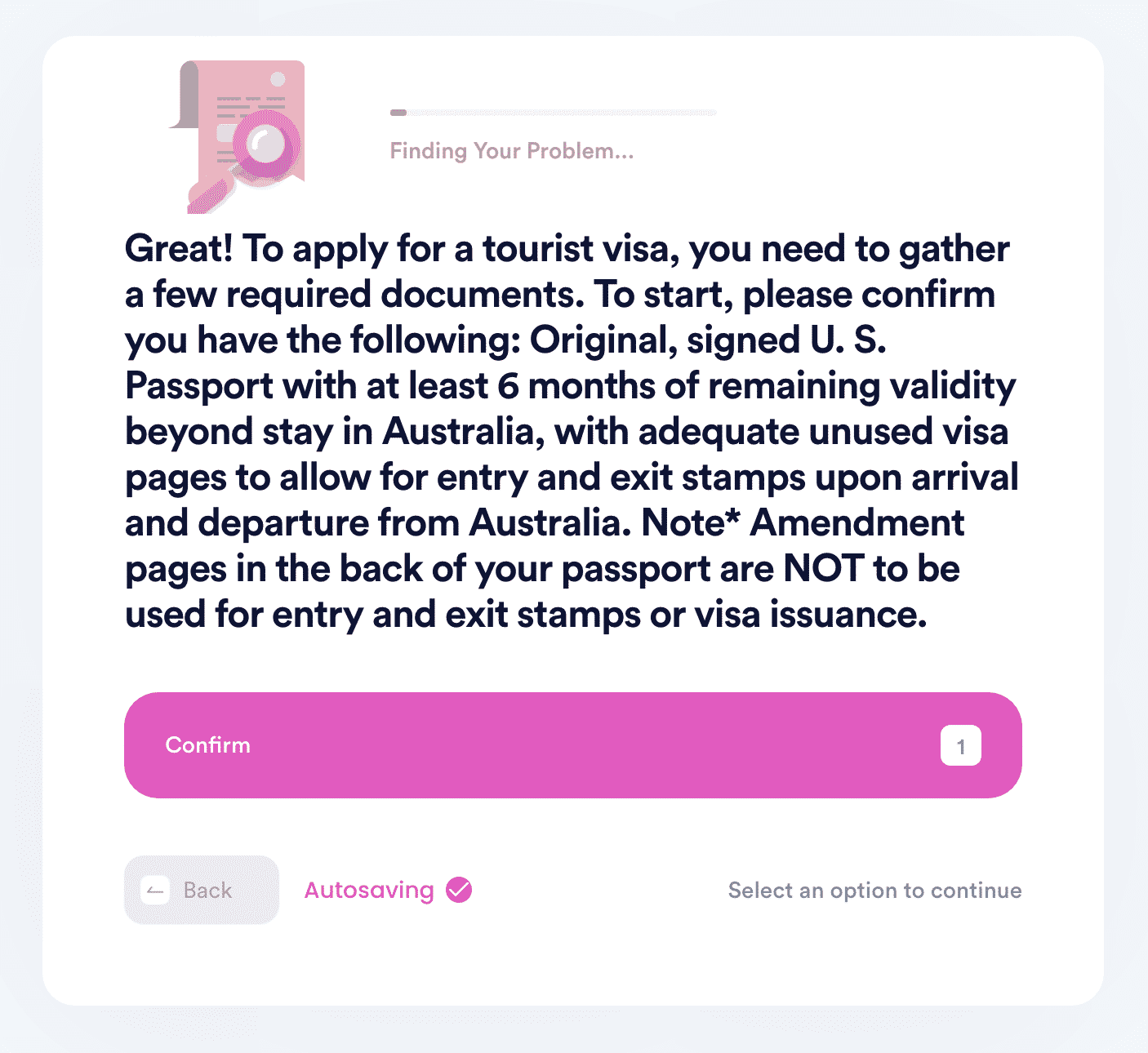 Applying for Tourist Visas Is a Piece of Cake With DoNotPay
As Saudi Arabia is not a visa-exempt destination for U.S. citizens, DoNotPay will help you apply for a tourist visa in an error-free manner.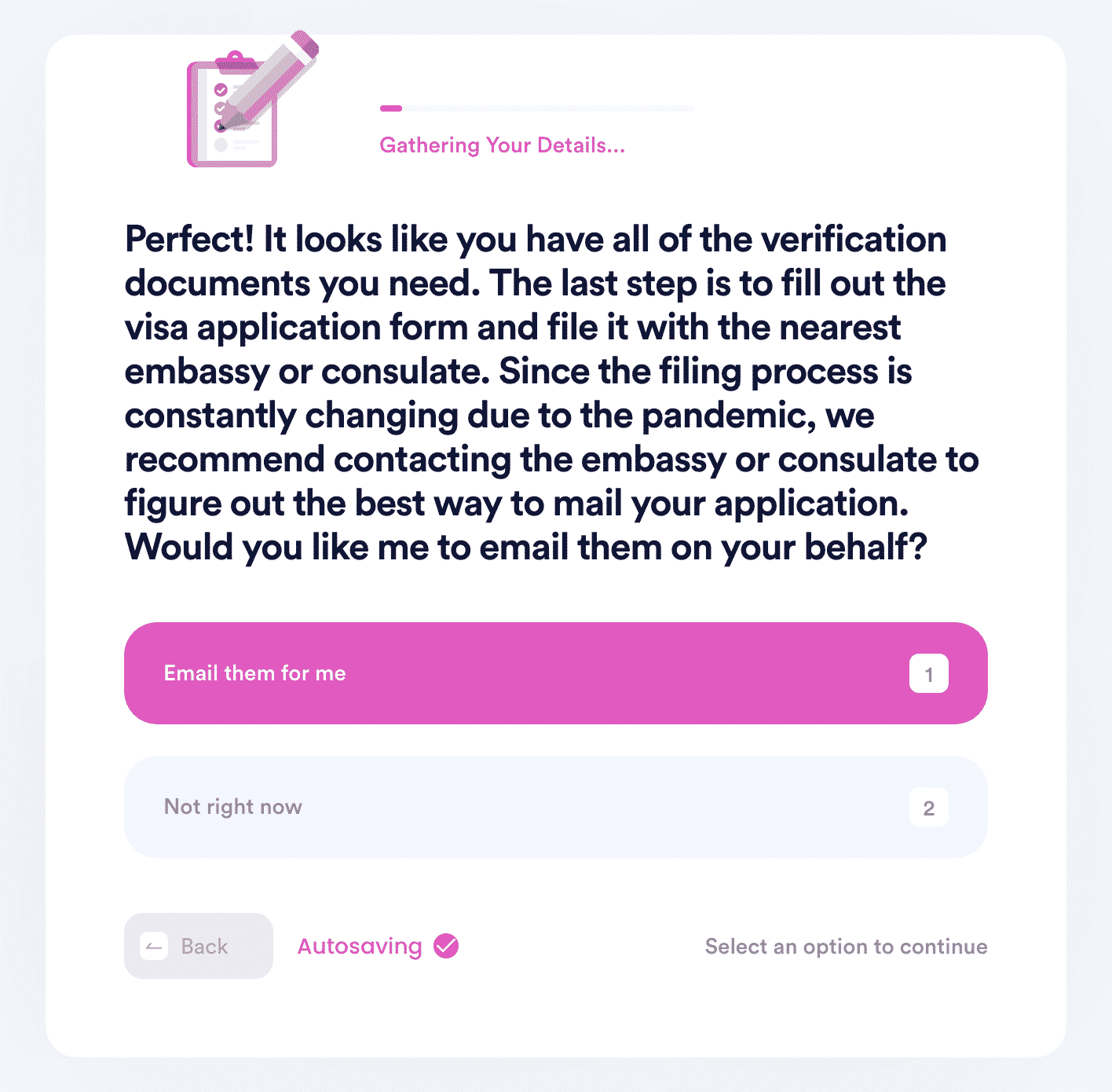 Interact with our chatbot to get assistance with every step of the application process. Our app can:
Generate a country-specific procedural instruction manual to guide you
Create and print passport size photos as per visa guidelines
Get you a downloadable PDF application form
Contact any embassy for you if you seek to mail the physical application
Protect you from scammers by guiding you to to the right government portal for online applications

DoNotPay will make sure your visa application is processed in the quickest way possible!
Middle East Calling? DoNotPay Can Help You Get There
The Arabian Peninsula is enchanting on so many levels! Check out our visa application guides for other gulf countries in this table below:
Solve Your Legal and Bureaucratic Issues With DoNotPay
The primary purpose of our app is to provide you with practical tools that can speed up all the drawn-out tasks you must complete. All you need to do is choose a suitable feature from our offer and get your problems solved in a heartbeat!
Once you create an account with DoNotPay, you can:
Feeling Unsafe or Harassed? DoNotPay Can Help You!
Have annoying calls and messages become your everyday problem? Don't give up on your peace—rely on DoNotPay and deal with robocalls and restless text and email spammers easily.
We also take care of your privacy, allowing you to create burner numbers and virtual credit cards to avoid revealing sensitive information when signing up for various online services.
If you are being stalked by somebody or discriminated against at work, we will do our best to help you fight for justice and report the case accordingly! We will also safeguard your creative work from copyright violation and ask for violent crime compensation on your behalf.