Can You Appeal Santa Barbara Traffic Tickets?
Getting a traffic ticket can cause a lot of hassle in your life. Not only will you have an expensive fine to pay, but you will also probably need to go to traffic court in order to take care of the ticket. To avoid spending all day sitting in a crowded courtroom, you could dispute your traffic ticket before your court date. If you need to dispute your  but don't know where to start, DoNotPay has all of the answers that you need.
What Happens When I Get a Traffic Ticket in Santa Barbara?

When you receive a, you will have a few options when it comes to taking care of it. Here is a look at the various ways to deal with your traffic ticket.
1. Going to Traffic Court
This is a good option for people who are wanting to enroll in a special driving program, such as Santa Barbara traffic school. In many cases, if this is your first time committing a specific offense, the judge will allow you to go to traffic school. Once you have completed the class, the ticket will be taken off of your driving record.
2. Paying Before the Court Date
Not all traffic tickets require you to go to court. If you believe that you are guilty of committing the violation, you can just pay the fine before the date listed on the ticket.
3. Dispute the Traffic Ticket
To dispute a traffic ticket, you can either go to court and plead not guilty or you can write a letter of dispute and send it to the Santa Barbara courthouse.
If you choose to write a letter, be sure to include your:
Name
Driver's license number
Traffic ticket number
The location where the traffic ticket was issued
The date and time that the ticket was issued
A detailed reason as to why you feel you did not deserve to receive the ticket
No matter which choice you choose, make sure that you have completed your choice before the due date that is printed on the front of the traffic ticket.
How to Pay a Traffic Ticket in Santa Barbara
If you would rather pay for the ticket before the due date, there are several convenient options available to you.
Here is a look at the different ways to pay for your ticket in .
| | |
| --- | --- |
| Pay In Person | Santa Barbara Courthouse 118 E. Figueroa Street, Santa Barbara, CA 93101 |
| Pay Online | Payment portal |
| Pay by Phone | (805) 614-6693 |
How to Dispute Your Santa Barbara Traffic Ticket With the Help of DoNotPay
If you do not want to pay for your ticket, you should dispute it with the Santa Barbara courts. The first thing that you will need to do is to construct a dispute letter. There are several things that must be included in this letter, including your name and details about the traffic ticket. If you forget to include any of the required information, it could result in you getting your dispute rejected.
DoNotPay has a quick and easy way to ensure that your dispute letter has all of the required information. With just a few clicks, we will gather all of the necessary information from you and craft a personalized dispute letter on your behalf.
To get started, follow these steps:
Log in to DoNotPay and go to the Ticket Disputes category. Select the correct product based on your traffic ticket.

 

Upload a photo of your citation.

 

Provide us with some details on why you believe the citation issued is a mistake.

 

Select whether or not you want the letter mailed to the traffic ticket issuer on your behalf! 
That's it! You'll receive an appeal letter that contains state vehicle codes to boost your case.

 
DoNotPay Can Help Easily Resolve Most of Your Traffic Ticket-Related Issues
Not only can we help you dispute your , but we can also help you resolve your traffic tickets if you live in other parts of the country as well.
Some of the traffic-related problems that we can help you with include:
DoNotPay Has Other Ways to Help You as Well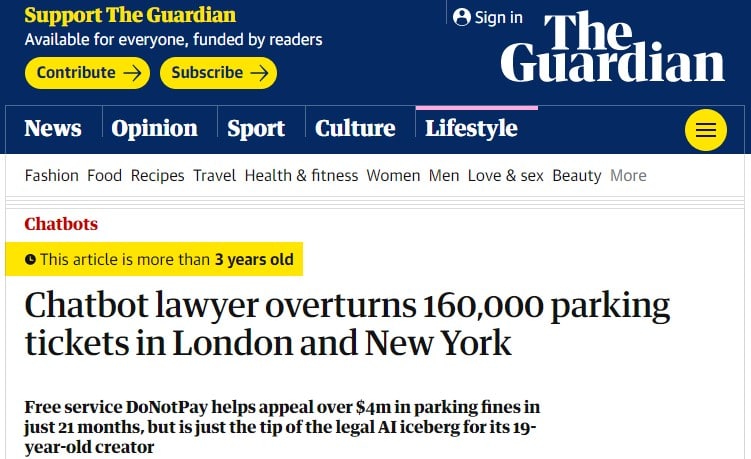 DoNotPay not only specializes in traffic ticket disputes, but we also offer a wide range of other products and services to help make your life easier.
Some of the other services that we provide include:
This is not even close to a complete list of the services that we offer. Check out our full list of services and products to see how we can help you today.