San Francisco's Best Fertility Clinics For Egg Donation
Donating eggs can be a wonderful thing to do for someone who is unable to have kids on their own, and you can get compensation for doing so. Finding a location to do this can be hard, but it's absolutely worth it in the end. So, how can you donate eggs in San Francisco?
DoNotPay can help you find out what it is like being an egg donor and locate the right donation center in San Francisco to go to. Some facilities may not have a great reputation, or they might not relay the process to you correctly. A few places don't give great compensation either, but DoNotPay can help get around that, as well as get all your questions about the procedure answered.
What Is an Egg Donation?
According to the American Society for Reproductive Medicine, an egg donation is when a woman donates her eggs to allow another woman to have a baby. This is typically done for women who are older in age, usually older than 35, or those who don't have many eggs or none at all. However, getting through an egg donation approval process can be taxing in itself and might make you think if it's really worth it. Here's all you need to know about the egg donation procedure.
What Does the Procedure Look Like?
The donor is given a type of hormone medicine to cause her to produce multiple eggs during a single ovulation period. The recipient must be synchronized with the donor in order for the process to work. When the eggs are ready for fertilization, the eggs are removed from the donor using an ultrasound needle through the vaginal tissues. After the eggs have been removed, sperm from the recipient's partner is then injected into each egg. 
Egg Donor Requirements and Eligibility in San Francisco
The requirements for being an egg donor vary from company to company, but generally, all of them have the same basic eligibility requirements. These requirements are in place to keep you and the recipient safe and to avoid passing on any genetic or acquired illnesses/diseases. 
To be an egg donor you must:
Be between the ages of 21 and 34
Have no history of drug abuse
No history of smoking, tobacco, or nicotine
Regular monthly menstrual cycles
No history of genetic disorders
Willing to take injections
BMI between 18 and 28
Well-educated (at least a high school degree)
Willing to make a 3-5 month commitment as an egg donor
While this may seem like a long list, it's necessary to keep you, the recipient, and the baby healthy. You don't want to put anyone in danger of becoming ill or being unable to thrive in life.
Egg Donor Agencies in San Francisco
Currently, there are four egg donation facilities in the San Francisco area. These include:
| | | | | |
| --- | --- | --- | --- | --- |
| Name | Address | Phone Number | Compensation | Required Age |
| Pacific Facility Center Egg Donor Agency  | 55 Francisco St, San Francisco, CA, 94133 | (415) 834 - 3095 | $10,000/donation | 21-29 |
| Egg Donor Agency | 1263 Mission St, San Francisco, CA, 94103 | (415) 424 4347 | $5,000/donation | 21-29 |
| MYRHS Egg Donation | 870 Market St Suite 661, San Francisco, CA, 94102 | (415) 595 8577 | $10,000/donation | 20-30 |
| UCSF CRH Egg Donor Program | 499 Illinois St 6th Floor, San Francisco, CA, 94107 | (415) 514 5615 | $14,000/donation | 21-29 |
How to Choose an Egg Donor Agency in San Francisco
Choosing an egg donor facility can be the hardest part of the entire process. It's not easy to do, especially when it comes to meeting the agency's eligibility requirements. Most of them even have different compensation amounts and reputations. 
To choose the right egg donor facility, you must:
Look up the egg donor agencies closest to you. In some cases, you may have to drive a bit away from where you live.
Look up reviews of the agency. You don't want to go to an agency that has a bad reputation, as it may be unsafe to donate to them.
See what the compensation amount is for each agency. The amount may not matter to some, but to others, it would be amazing to receive a huge bonus. Some agencies even pay up to $10,000.
Take a look at their eligibility requirements. Each website for an agency should have them listed, but if they don't, they may not be the right agency for you.
Make sure they help you understand the process for donating. This should be listed on the website, but if it isn't, you can always contact the agency and ask them directly. A good agency will be able to explain the procedure thoroughly.
If you think you've found the right agency, schedule an appointment. You can always change your mind after the first appointment if you believe they're not a good fit.
Finding a good agency can be extremely time-consuming with all the research that goes into it, as well as the possibility of finding out they're not right for you after the first appointment. It would be much easier to allow DoNotPay to work through this for you.
How to Donate Eggs in San Francisco With the Help of DoNotPay
DoNotPay is the easiest way to find an egg donor agency in San Francisco. They'll help you find out if you're eligible, give you a compensation estimate, and contact the agency to ask any questions you might have.
Here's how you can use DoNotPay to become an egg donor:
1. Search "become an egg donor" on DoNotPay and confirm that you meet the eligibility requirements.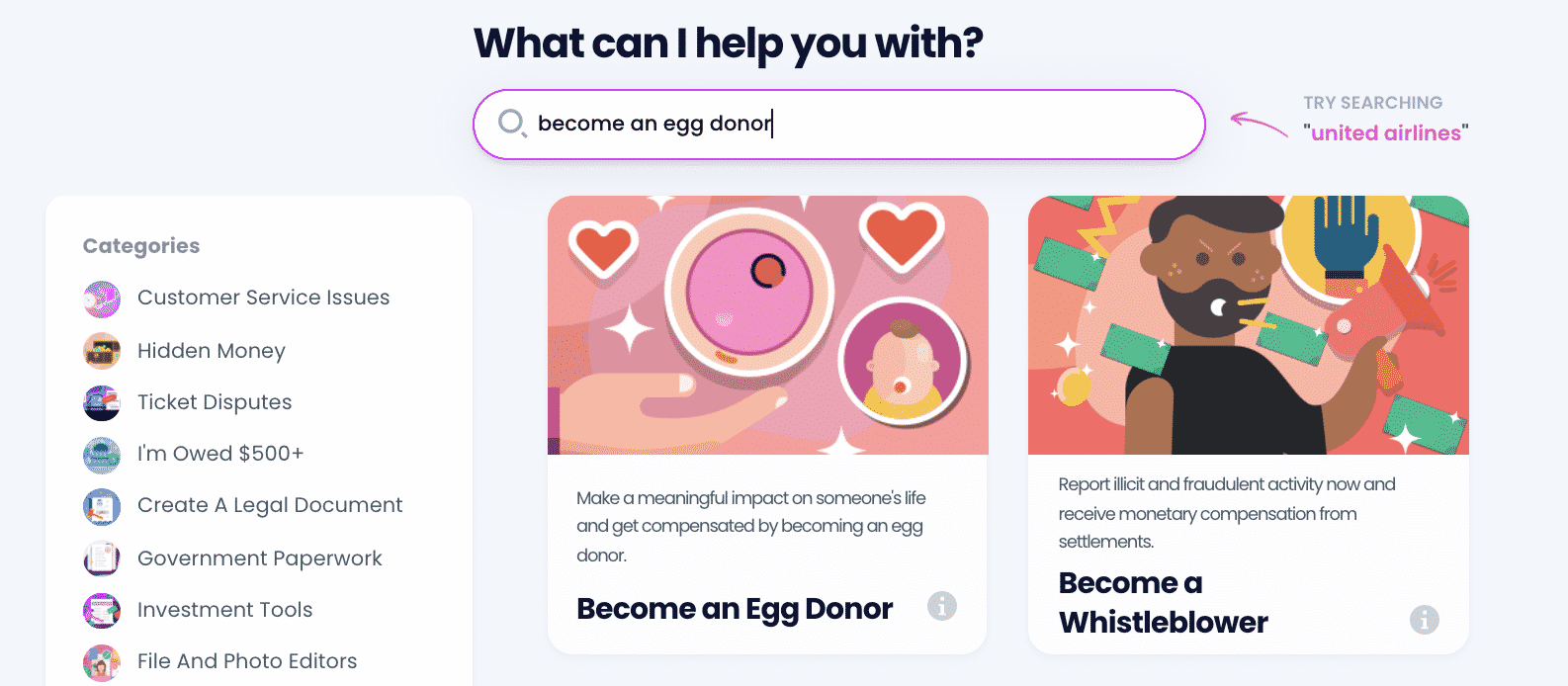 2. Answer a series of eligibility questions about your medical history, so we can determine which donor agencies you can apply for.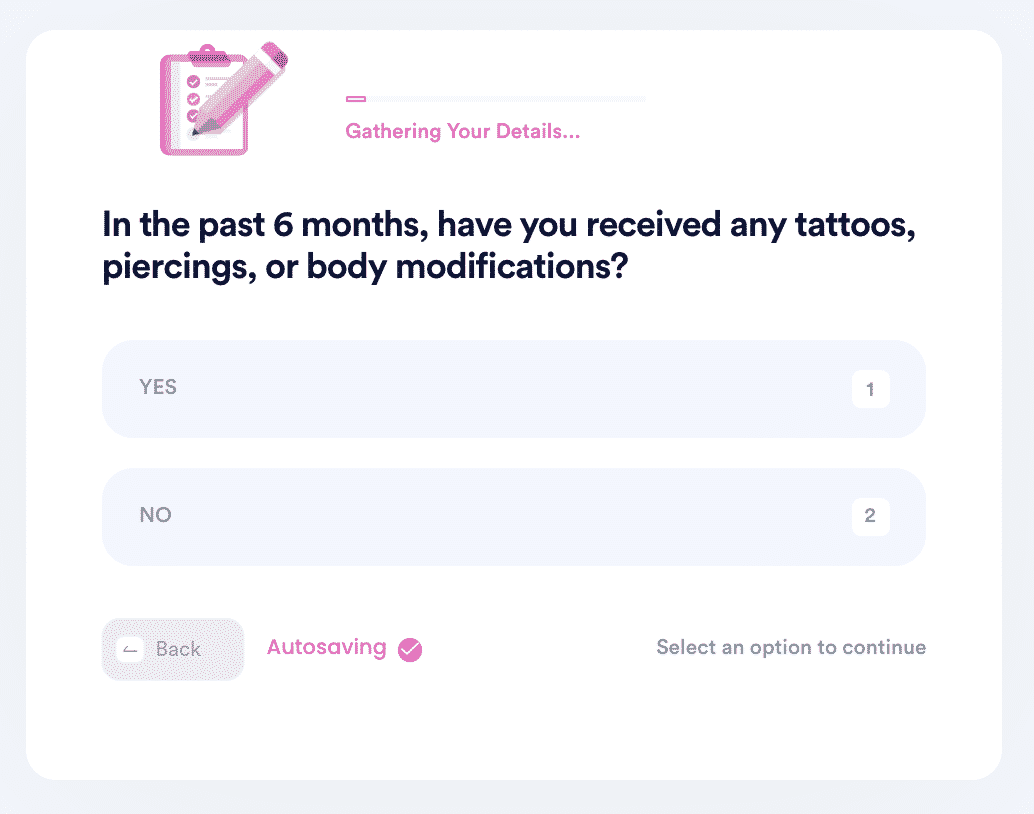 3. Verify your information and submit your single application! DoNotPay will then apply for multiple egg donor agencies near you on your behalf to maximize your chances of being accepted.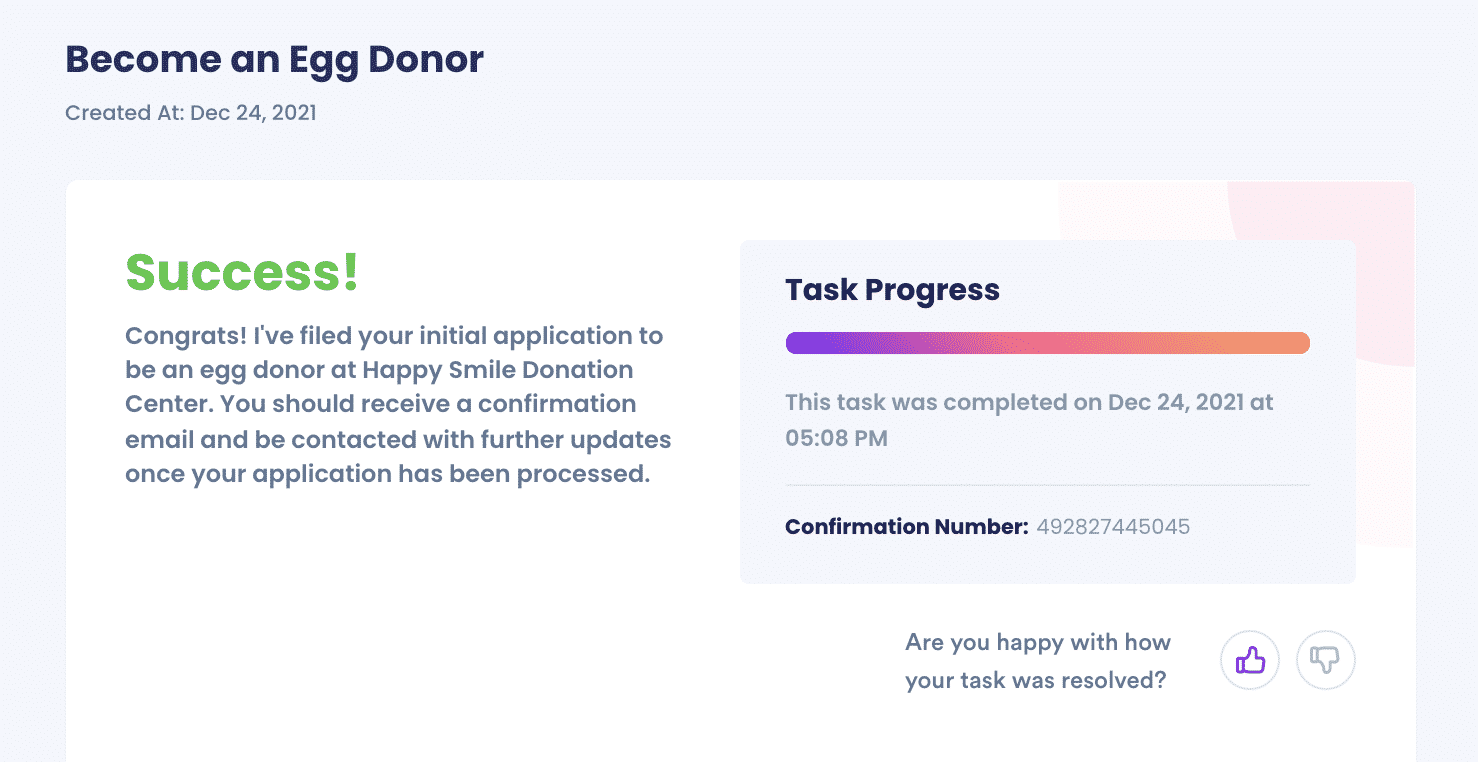 Once your application is processed and accepted, you should receive an email with the next steps!
What Else Can DoNotPay Do?
A better question is what can't DoNotPay do? DoNotPay is basically an online lawyer, so they can help you with any problem you have, even if it's simply an everyday type of issue. Aside from helping you donate eggs in San Francisco, DoNotPay can also help you:
There's almost nothing they can't do, so take advantage of the company while you can.  Sign up today.