How to Fight San Diego Traffic Tickets Without a Lawyer and Win
If you received a San Diego traffic ticket, you should decide whether you want to pay the fine outright, ask for a court trial or opt for a trial by written declaration. However, there are specific forms that have to be filled out to get a court trial, and if you want to avoid going to court altogether, then you will have to pay bail. Considering all of that, it's safe to say that fighting a traffic ticket can be unnecessarily complicated and expensive.
However, with DoNotPay, you just have to upload a copy of your citation and answer a few quick questions. DoNotPay will write a letter with vehicle codes to fight your case and even send it to the authorities on your behalf. So all you have to do is sit back and wait for their response.
How Do You Contest a San Diego Traffic Ticket?

You can contest a traffic ticket by going to court or via a written declaration.
Court Trial
Here's what you need to keep in mind about this option:
Requesting a Trial: You can request a court trial online, by phone, by mail with an SDSC Form #MO-012 or at one of the offices, in person.
Lawyer: When you are in court, you can choose to have a lawyer represent you or you can represent yourself.
Evidence: You will have to present evidence to convince the judge that you are not guilty of the offense for which you were given the citation.
Witness: If someone was in the car with you and can testify on your behalf, then be sure to bring them with you.
Radar/Lidar: You can ask the citing officer to prove that their radar/lidar machine was working properly if you think it might have been faulty.
Photo: Many of the citations received have photographs accompanying them. Or you can request to look at these photographs by calling or going to photonotice.com. If the photo is obviously not you, then you can get the citation transferred to whoever is in the photo.
Written Declaration
Here's what you need to know about contesting your traffic ticket by a written declaration:
Offense Type: You can contest your traffic ticket in writing as long as the offense does not involve alcohol or drugs.
Bail: You will need to pay bail if you pick this option. The bail will be returned to you if you are found not guilty. If you are found guilty, the fine will be deducted and the rest will be returned to you.
Form: You will have to fill out and submit the Request for Trial by Written Declaration or JC Form #TR-205.
Officer's Declaration: Once your form is received, the officer in the case will be notified and given a chance to write a declaration. Then both, the form and the declaration, will be considered by a judicial officer who comes to a decision.
How Do You Pay Your San Diego, CA Traffic Ticket?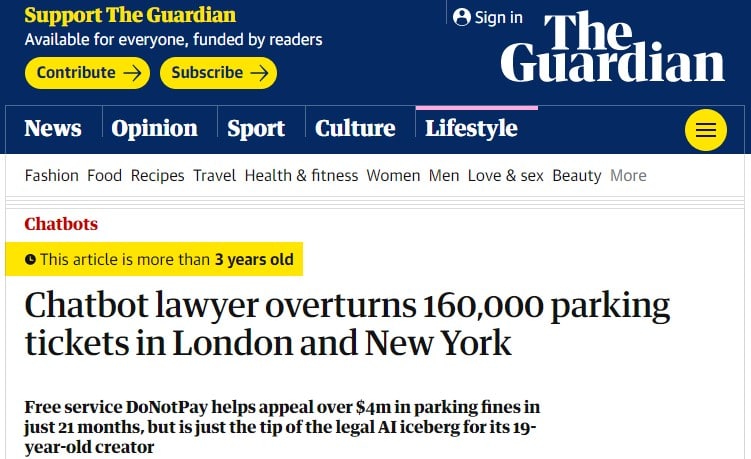 If you feel that the San Diego traffic ticket issued to you is a fair call or you simply don't want to go through any fuss, you can choose to pay it off.
| | |
| --- | --- |
| Online | Through the city's online portal, you can do an online search for your case using your citation number, case number, driver's license number, business name or your name. |
| By Mail | After you receive your reminder notice two weeks prior to your court date, send a check or money order made out to "San Diego Superior Court" to the address on the notice. |
| In-Person | Go over to a clerk in one of the offices and they will accept your payment. |
Why Use DoNotPay to Appeal Your San Diego, CA Traffic Ticket
Going to court to contest your San Diego traffic ticket will take up a lot of your time and writing a written declaration can turn out to be unnecessarily complicated. This is why it makes sense to use DoNotPay.
Even NewsWeek can attest to how DoNotPay successfully challenged over 200,000 traffic tickets and the number keeps rising! Now, yours could be the next appeal that we win.
All you have to do is upload a copy of the citation and tell DoNotPay a little more about the circumstances under which you got it. DoNotPay will come up with a letter with the appropriate vehicle codes and can even mail it into the authorities on your behalf. So all you'll have to do is sit back and wait for a response.
Here's how to get started:
Log in to DoNotPay and go to the Ticket Disputes category. Select the correct product based on your traffic ticket.

 

Upload a photo of your citation.

 

Provide us with some details on why you believe the citation issued is a mistake.

 

Select whether or not you want the letter mailed to the traffic ticket issuer on your behalf! 
That's it! You'll receive an appeal letter that contains state vehicle codes to boost your case.

 
It's really that simple. Look out for your traffic ticket issuer's response to discover whether you won.
Challenging Traffic Tickets in the Other States, Cities and Counties With DoNotPay
Once you've used DoNotPay successfully in San Diego, keep in mind that this product works in a number of other locations as well.
If you or someone you know has a traffic ticket in any of the following locations, DoNotPay can help you out with:
What Other Solutions Can DoNotPay Offer?
Overturning an unjust parking ticket is just the tip of DoNotPay's iceberg. We have thousands of other legal services up our sleeve.
Here are a few other solutions that you might be interested in:
You can choose to pay or challenge your San Diego traffic ticket. If you feel that it's unjustified. Sign up with DoNotPay for top-of-the-line assistance without the hefty attorney fees!