Sample Workplace Harassment Complaint Letter
Workplace harassment refers to situations in which an individual or a group of people are being belittled or threatened by their coworkers. According to Civility Partners, 53% of employees who experienced harassment were so afraid of the hostile work environment that they didn't report the incidents. This is the reason why the issue of workplace harassment has become one of the most sensitive areas of effective workplace management.
If you feel like you are being subjected to harassment in the workplace, you should take action against offensive and aggressive behavior. Rather than fighting the battle with a harasser on your own, you should write a workplace harassment complaint letter to have a more productive outcome. If you don't know how to write this type of complaint letter, we are here to help you.
What Is Considered Unlawful Workplace Harassment?
To defend yourself against harassers properly, you need to know the answer to the question—what does it mean when someone is harassing you? Unlawful workplace harassment refers to unwelcome physical or verbal behavior that effectively changes the terms and conditions of the employment contract.
Unwelcome behavior is anything you find:
Hostile

Abusive

Intimidating

Offensive
There are two main types of workplace harassment. Check out the overview in the table below:
| | |
| --- | --- |
| Workplace harassment | Explanation |
| Quid Pro Quo | When any job benefit (promotion, pay rise) is conditioned by your acceptance to engage in some form of sexual behavior. |
| Hostile working environment | When your boss or a coworker humiliates you in any way. |
Most people equate harassment with sexual harassment. Even though sexual harassment is a big component of the whole harassment concept, a hostile working environment can encompass several categories:
Race

Gender

Color

Disability

Religion

Age

Nationality

Marital status

Sexual orientation
The workplace doesn't only refer to a place where you work. A business trip also qualifies as your workplace.
If you notice that the harasser is following you outside the working hours, you need to act fast and find a way to stop a stalker. Both offline and online stalkers (often referred to as cyber stalkers) harass and intimidate their victims. Harassing phone calls can also be considered stalking.
What is Not Considered Workplace Harassment?
Just because someone is being mean to you at work, or you hear a bad joke, it does not mean you are being subjected to harassment. What you interpret as a hostile work environment comment, another person can roll right off their back and not find it insulting.
If two coworkers are debating something in a private conversation at work, the situation is not unwelcome if the participants don't feel threatened or offended. If you are a third person listening to the conversation, and you find it offended in any way—it means that the actions of your coworkers are creating a hostile environment for you.
A hostile work environment is complicated to prove because it calls for a series of events that need to occur over a period of time. Apart from being offensive to an individual, the law requires that a reasonable person also finds it offensive.
If you are a particularly sensitive person, and you find someone's words or actions offensive while a reasonable person doesn't—you will have a hard time proving your case. One dirty-joke or one-lewd comment doesn't mean you are being harassed.
Here Are Some Tips on How to Write a Workplace
Harassment Complaint Letter
If you feel like you are being harassed in the workplace, you should report it.
You can always try to write a letter to the harasser, and explain to them how their actions are affecting you. If you prefer to make a disclosure to somebody else, write a workplace harassment complaint letter and provide as much information as you can.
Writing a harassment letter can take some time if you want to do it properly. It is essential to word the letter carefully, so that it is clear. How you phrase this letter depends on the circumstances of a specific situation, but it needs to get the point across.
Check Your Workplace Policies First
An employee guide can provide you with the information about workplace policies as well as rules against harassment. You should check your company's policy regarding unwelcome employment practices to know what to include in your letter.
If you still feel like you need more guidelines, make sure to contact the Human Resource department to obtain more information.
Write the Letter While You Are Calm
Do not write the complaint letter while you are enraged. The ultimate goal is to get the results and not just get the anger out of your system. To achieve that goal, you need to keep the letter calm, factual, and respectful.
If you wrote the letter while still angry, throw it away, and write another one.You will be able to state your case in a more comprehensive manner, once you cool off.
Keep the Letter Short
Even if you feel seriously aggravated by the situation, do not write too long a letter. Keep it short, simple, and concise. Although there's no specific requirement for the length of these types of letters, the unwritten rule is to aim for 500 words.
Be Polite
You should write your letter in a formal business style. Do not write it using all uppercase—it is not appropriate regardless of how offended you may feel.
It is essential that you remain courteous at all times. The letter should not contain any threats, sarcasm, vulgarity, or offensive language. In some cases, such letters can be ignored entirely. You don't want to risk coming off as a potential harasser yourself. Bear in mind that the person reading the letter is not responsible for the problem.
If you have the name of a person you are sending the letter to, use it. If you don't, stick to the most neutral greeting—Dear Sir or Madam. These honorific titles show respect and are more favorable than the distant-sounding—To whom it may concern.
Stick to the Facts
Even though the letter should not be long, you need to provide all the facts about the harassment. Do not leave out any relevant details and rely on the reader to make assumptions about the situation.
If you include enough information in your letter, you will help with the investigation and inquiry.
It would be highly useful if you added the consequences of the harassment to your mental or physical state (stress, embarrassment, injuries). If you want to prevail in a harassment case, you need to prove that the behavior of your coworker was so severe that it changed the working conditions and created an environment that you find abusive or hostile.
Write Down Everything You've Experienced
It is essential that you write down everything while your memory is still fresh. If you send a letter to Human Resources, they will want to have all details of harassment included in it. Gather your thoughts, and note down as many details you can about what happened.
These are the details you should include in your letter:
The name of the harasser

Your relationship with the harasser

Witnesses of harassment (if there are any), and their job title

Specific incidents

Dates of harassment

Locations of harassment

Evidence of harassment (emails, voice messages, etc.)
You don't need to follow the same order, but make sure to mention as many of these details as possible.
Save the Copy of the Letter
After submitting a letter to a Human Resources department, a manager, or a supervisor, save one for yourself. Keep a copy of any written evidence of harassment, such as social media posts, emails, or text messages. You can capture screen images from your mobile phone or a computer.
While the letter will hopefully bring resolution, you should use it as the proof of complaint, if the unwelcome behavior continues.
It could be helpful if you recorded everything that happened by making a video or audio recording of yourself. Make sure to save the recording in case you need it in the future.
Witness Statement
If you have people who witnessed the harassment, it would be useful to obtain witness statements from your colleagues. Just like the letter, the statements should be short, and they can include:
Short description of the situation

When the harassment happened

Where the harassment happened

What the harasser stated/did
Your colleague should sign the statement and provide their name and address.
Sample Letter of Harassment Complaint
Here is the example of a well-composed complaint letter:
Your name
Your address
Your phone number
Name of recipient (Human Resources department, for example)
Name of company/organization
Address of company/organization
Date
Dear Sir or Madam,
I am writing this letter to inform you about the recent events that have created a hostile atmosphere in my working environment. I feel like I have been subjected to insults and derogatory remarks by a coworker, Name of the harasser. This is a formal complaint of harassment that I have been subjected to, and I request an early action and proper investigation of the situation.
I work in the Department name in the Company name, and have been employed here for four years.
The harassment started on Date when Name of the harasser said that I would not be able to get a promotion just because I am a woman. The verbal abuse took place in the premises of the company.
On Date, Name of the harasser yelled at me because I refused to bring him a cup of coffee.
On Date, Name of the harasser threatened to steal my phone if I didn't help him/her with his/her share of work.
On Date, Name of the harasser told me that I deserved to be fired.
On Date, Name of the harasser spread false rumors about me around the office.
Along with the letter, I have attached the statements of witnesses, Name of witness one, and Name of witness two, who heard the verbal abuse.
I would like to point out that these repeated instances of harassment have caused me stress and anxiety, and they have been affecting my performance at work.
I would appreciate it if you could meet me to discuss the issue and take the necessary action regarding the matter.
Best regards,
Your name
Make sure to make copies of the letter and to sign all of them. If you send the letter via email, do not delete the message—keep the proof that your message was sent to the person responsible for handling harassment issues.
Who to Report the Incident to?
If you decide to report the harassment, there is a number of people you can go to. The first option can be your line manager, but if they are someone you do not trust, report the harassment to the Human Resources department, or a union representative.
In case you can't address the problem to any of these people, or you prefer to report the issue to someone outside your organization, there are other organizations that can help you, and you will find some of them in the text below.
Workplace Harassment Laws
Whether you are the victim of harassment or your colleague is, you have the right to ask for the harasser to be punished. Feel free to take action because the law is on your side.
In the table below, you will find federal laws that address unlawful employment practices and discrimination.
| | |
| --- | --- |
| Federal Laws | How It Tackles Unlawful Employment Practices |
| | Prohibits discrimination based on color, sex, religion, race, and nationality. This Act applies to employers with 15 or more employees, including local and state governments. |
| | EPA prohibits discrimination "between men and women in the same establishment who perform jobs that require substantially equal skill, effort and responsibility under similar working conditions." |
| | This Act addresses "wage discrimination on the basis of age, religion, national origin, race, sex, and disability." |
The Equal Employment Opportunity Commission (the EEOC) is responsible for enforcing federal laws and prohibiting workplace discrimination based on the:
Race

Religion

National origin

Genetic information

Sex (including pregnancy, gender identity, and sexual orientation)

Color

Disability

Age
According to the EEOC, it is also prohibited to discriminate against an individual if they complained about discrimination, took part in an employment discrimination lawsuit or investigation, or filed a charge of discrimination.
The laws include all kinds of work situations:
Harassment

Firing

Hiring

Benefits

Wages
The EEOC aims to protect the rights of individuals, and it has the right to investigate charges of discrimination and file lawsuits.
How Can DoNotPay Help You With Workplace Harassment?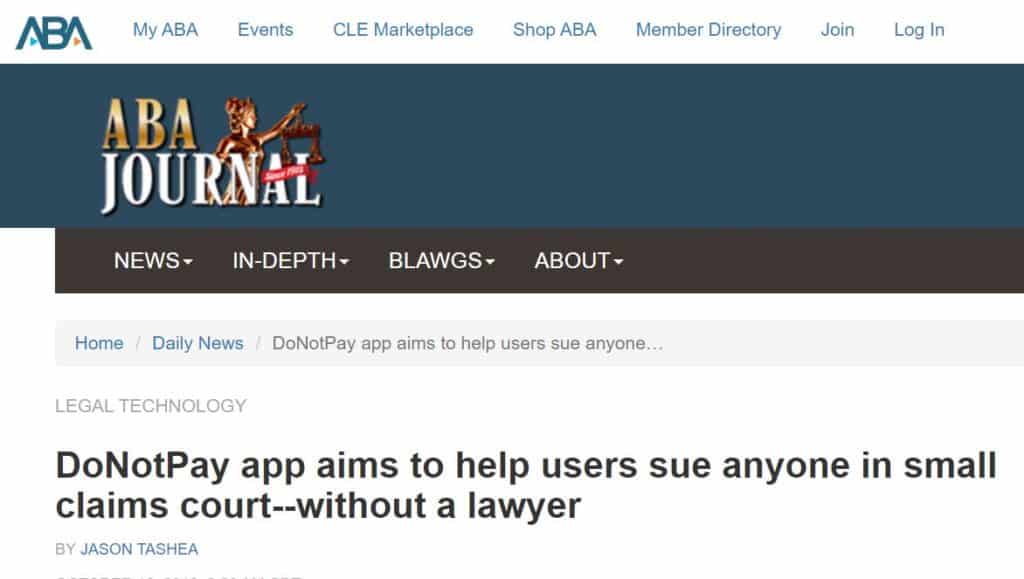 If you have been subjected to any type of harassment at work, DoNotPay comes to your rescue. We believe that everyone deserves to be treated with dignity in their workplace, and we strive to help you end any kind of aggressive behavior. Below, you will find a step by step guide on how to use our app and send a cease and desist letter to the perpetrator:
Log in to your account on DoNotPay in your

Click on Relationship Protection section

When you start answering questions to our chatbot, tap on Safety and Stalking option

Provide the name of the harasser

DoNotPay will prepare a cease and desist letter on your behalf, which will be sent to the harasser. The letter will ask for an immediate stop of the harassment
A cease and desist letter serves as a warning to a harasser to stop the illegal activity (cease) and not to repeat it (desist). If the perpetrator does not stop with harassment, this letter can serve as evidence that you tried to solve the issue before taking it to the next level.
DoNotPay Protects Your Privacy and Finances
Sharing your credit card details online comes with certain risks, and it's getting more difficult to tell good and bad websites apart. With DoNotPay's virtual credit card generator, you will be able to protect your identity and bank account from cyber scammers.
Whenever you run into a suspicious email or website, generate a virtual credit card and proceed without worries. Our virtual cards also work like a charm if you want to avoid automatic payments after free trials.
What Else Can DoNotPat Do for You?

DoNotPay will help you resolve any issue you have with your boss or a coworker—but that's not all! Our app offers a wide range of services that can make your life a lot easier.
To use DoNotPay, create an account and log in your . We can be of assistance if you need to:
Dispute traffic tickets

Fight speeding tickets