The Best Sample Letter to an Insurance Company for Claim Settlement
Should you have insurance for your property, car, health, or any other, you might be in a position to file a claim with your insurance provider one day.
Writing a formal claim can be daunting, so having sample letters might make the process quicker and less stressful.
DoNotPay offers useful tips on how to compose a professional insurance settlement letter and streamlines the process of filing your claim.
Preparing the Right Documentation
Before you file your insurance claim, you need to collect the necessary documentation. Depending on the claim settlement you are going for, the required docs may be different.
You will need to describe the incident, provide evidence, and supply contact information of all involved persons.
Take a look at what info you need if you have had an accident:
The police report, if available

Witness statements and contact information

Medical records and bills

Receipts for all medical costs

An employer's letter confirming any lost wages

Photographs and videos of the accident, all the damage, and your injuries
You should include any additional documentation supporting your case. Both you and the insurance provider should have copies of all the evidence.
What Should a Claim Settlement Letter Include?
Insurance companies deal with hundreds, even thousands of claims daily. That is why your letter to an insurance company should stand out.
You can hire an attorney to draw it up for you, which will guarantee a professionally written letter covering every important angle. There are numerous details to pay attention to, and amateur letters can easily be ignored or denied.
In case you decide to embark on this mission alone, include the following in your claim settlement letter:
| | |
| --- | --- |
| Statement of Facts | Describe all circumstances leading to, during, and after your accident, damage, or injury |
| Injuries and Treatment | Describe and document your injuries, emotional distress you experienced, and pain caused by the accident |
| Liability | Prove you are not responsible for the accident or damage |
| Damage | Provide a list of any damages and expenses and document them |
Find a Sample Letter to an Insurance Company for Claim Settlement
You can find various sample letters on the internet, so make sure to use the one suitable for your claim. A claim for a car accident or a medical issue should consist of different parts and information.
Here is an example:
Date
Name of the contact person
Name of the insurance company
Address
Subject:
Claim number:
Date of loss:
Name of the insured person:
Address of the insured property:
Dear (last name of the contact person),
The purpose of this letter is to request reimbursement for my/our...
(Provide the details of the accident, evidence, pain suffered. Be formal and polite.)
I look forward to receiving your response soon.
Sincerely yours,
Your first and last name
Your address and contact information
To summarize, do not forget to include the following:
Your first and last name

Contact details

Date

Name of the insurance company

Name of the contact person, if available

The subject of the letter

The parts listed in the table above

Enclosed copies of supporting documentation
As this is a business letter, you should make sure that it does not have any spelling or grammatical errors. You can check this by reading the letter a few times, sending it to a friend or family member to point out any possible mistakes, and using online spelling and grammar tools.
Send your letter by certified mail with a requested return receipt since you will need to document the date your insurance company received it.
DoNotPay Can File Your Letter to an Insurance Company for Claim Settlement Fast!
If you do not want to hire an attorney and are not sure you will be able to write an adequate letter, you need not worry! DoNotPay can help you with this issue. We are here to collect the required information and file an insurance claim letter on your behalf!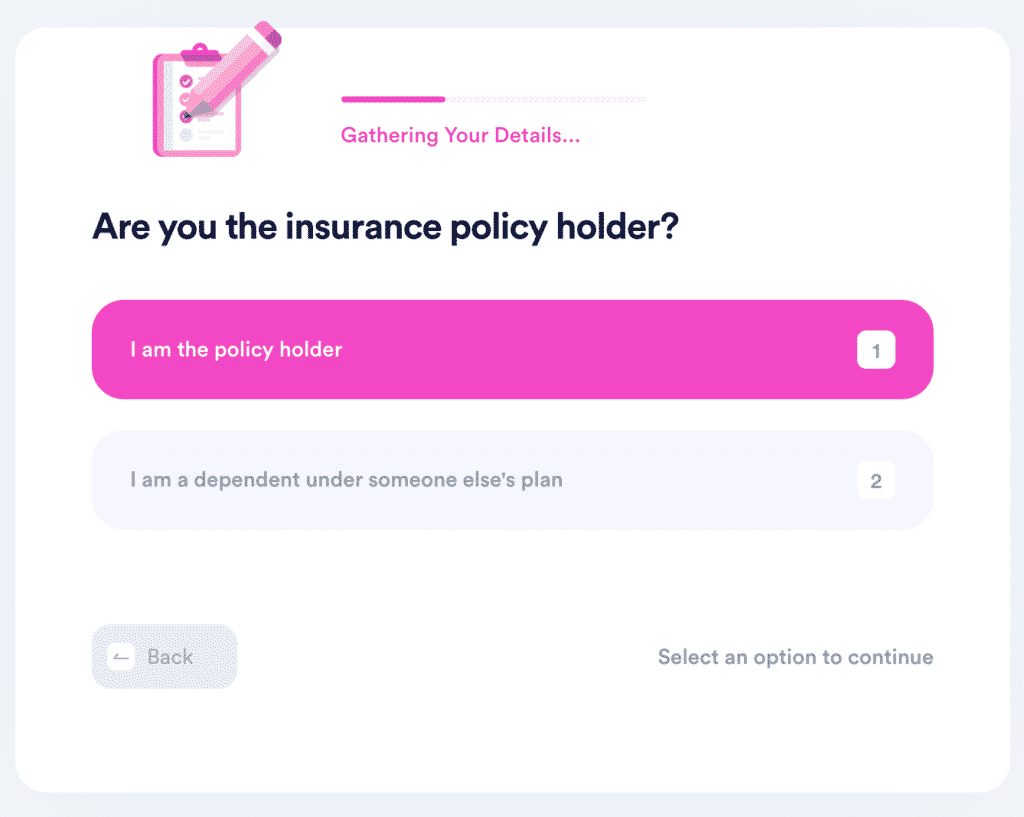 You can start the process by following these simple steps:
Visit DoNotPay in any

Look for the insurance type

Enter basic information, such as the policy number and your contact details

Describe why you are filing the claim and provide the specifics of the incident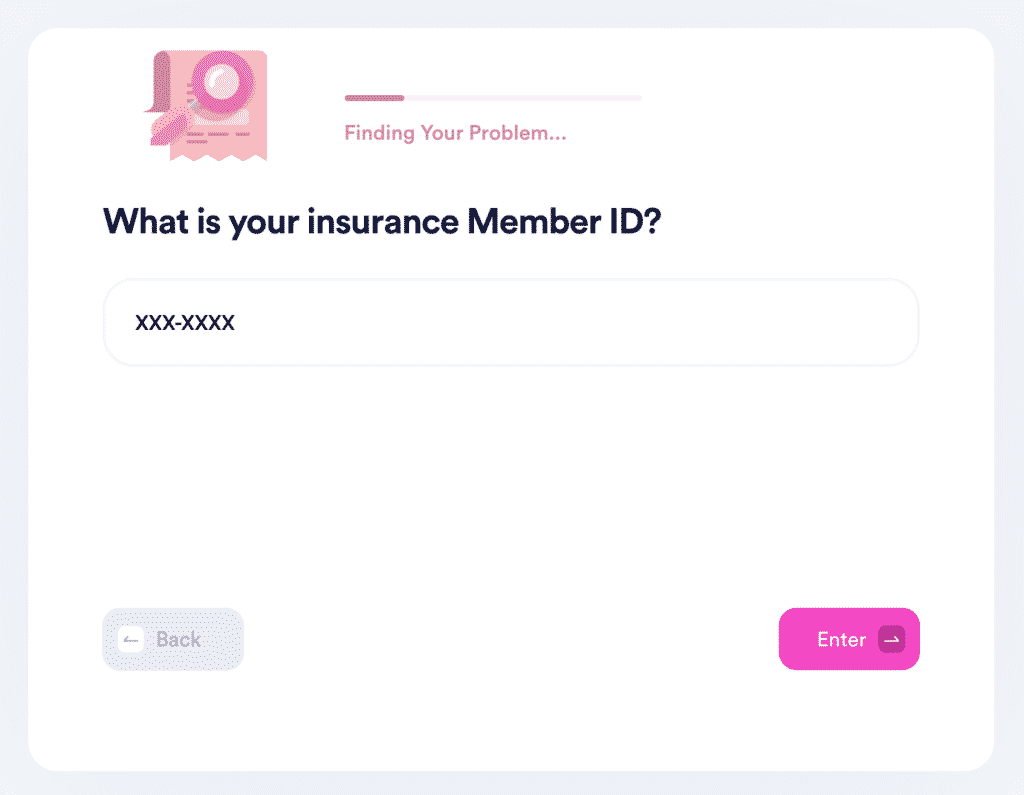 Using the provided data, DoNotPay will file your claim letter, and you should hear from a representative of the insurance company directly. We can help you claim various types of insurance, such as accident and unemployment insurance.
What if Your Insurance Claim Is Denied? DoNotPay Comes to the Rescue!
In case your insurance company rejects your claim, send them an appeal letter and try to make them reconsider the decision. DoNotPay can help with this issue, too!
You should always ask why your insurance claim was denied, and we will assist with filing an appeal. This is how it works:
Access DoNotPay from any

Find the insurance type

Click

Appeal a Denied Insurance Claim

Follow the prompts and finish the process
With our app, it will take a few minutes to enter the necessary data and file your appeal. Do it from the comfort of your home at any time of day or night, without waiting for an insurance agent to answer your call.
DoNotPay assists in appealing denied insurance claims from any provider, including 21st Century, Allianz, Fred Loya, or Shelter.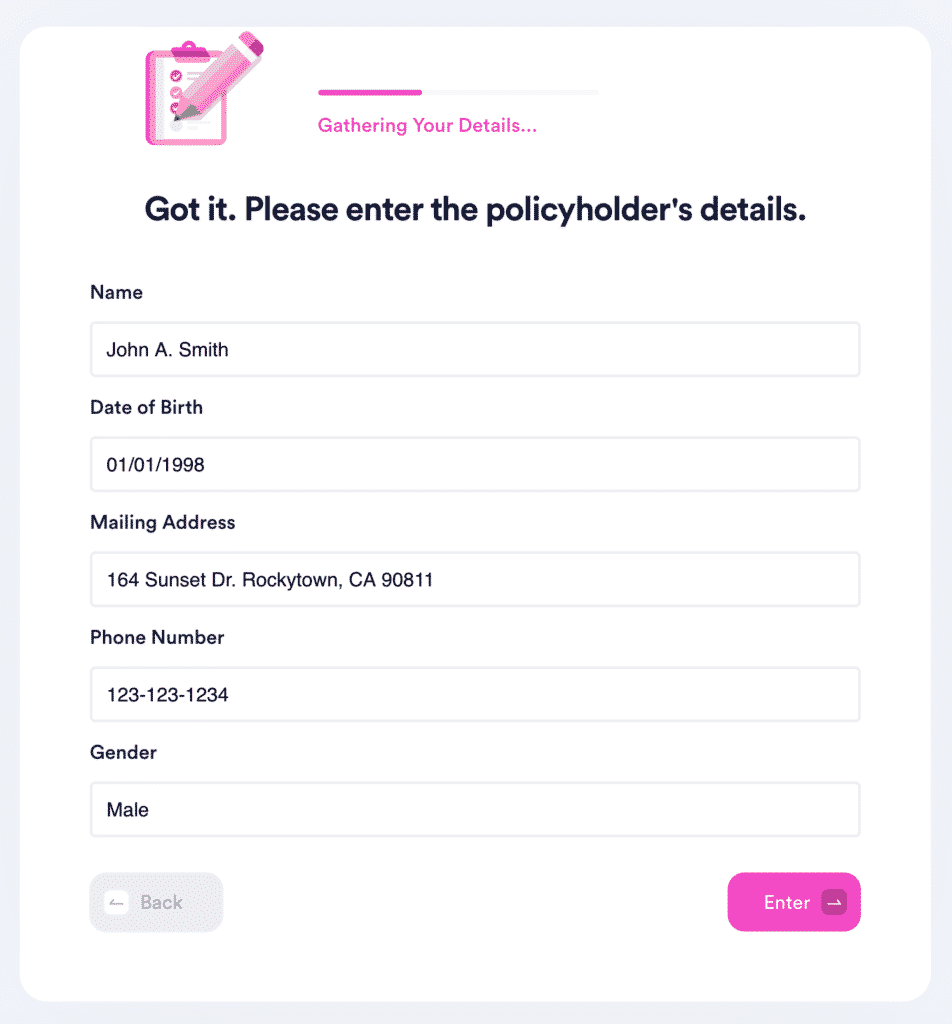 DoNotPay Is Your Shortcut Through Bureaucracy
With our app, you don't have to spend hours figuring out how to request a refund, cancel a service, or book a DMV appointment.
We take over all the hard work! Forget about waiting in a phone queue for hours in hopes of reaching a customer service rep. Our AI-powered app will call any company for you and ping you when a human appears on the other end of the line.
DoNotPay also speeds up the process of filing insurance claims, claiming warranties, reducing property tax, and drafting various legal docs.
Keep the Communication Lines Clear With DoNotPay
Do you know how powerful DoNotPay's virtual credit card is?
This super-smart feature can not only sign you up for no-risk free trials but can provide you with an alternative email address. You can test any service without giving out your real email, which will keep your inbox clean from spam!
If you have family or friends within the U.S. prison system, our app helps you get in touch with them quickly.
We can also make sure you don't become a target of text and robocall scammers! Keep your phone number private and avoid this type of harassment by using our Burner Phone feature!
In case you need to fax a document, there is no need to search for the instruction manual on how to operate a fax machine. DoNotPay makes it simple to send online faxes anywhere!