Step-by-Step Guide on Paying Your Salt River Electric Bill
Being an adult requires the ability to keep the lights on and pay your bills on time, every time. While it may be the most challenging aspect of making and keeping a budget, there are certain critical expenses that must be paid! without fail.
Allow no late payments on your power, gas, or rent, or you may lose service! Allowing other invoices to be paid late or completely forgetting about them might be detrimental to your credit history. Electric companies supply more than simply electricity; they may also power the equipment on which you may rely for revenue. Fortunately, DoNotPay can help you stay on top of everything and throw those worries aside.
How Do I Pay My Recurring Bills?
The majority of individuals depend on online bill pay services, company websites, or their bank to keep track of their monthly expenses. This may need numerous account logins, a separate budget, and an extensive list of creditors' names, phone numbers, addresses, and bill amounts. Then, some will require an in-person check.
Additionally, electric providers may seek payment through phone, county office, or a third party. They may charge additional fees for credit card transactions, and money may be lost in the mail. Occasionally, the payment may not appear immediately in their system, resulting in delayed payments and the possibility of a shutdown!
How Do I Pay My Salt River Electric Bills?
Salt River Electric provides customers with a range of payment options each month. You may pay over the phone or in-person or set up recurring payments using their online account portal. It takes time to check your accounts every month, and it takes considerably longer if you forget your password! Driving to the drop-off for in-person payments costs time and money, and depending on your schedule, can make you late! DoNotPay will pay all of your monthly bills on your behalf!
How Do I Lower My Salt River Electric Bills?
Lowering your electric bill may seem difficult, but there are a few options both inside your home and with Salt River Electric's bill pay websites. Here are a few options:
Ensure window seals and doors remain draft free
Improve insulation
Lower the thermostat
Ask for a re-read on the meter
Apply for assistance
Request leveled billing
Communication with the electric company can help you to maintain your electricity despite the ability to pay on time. However, DoNotPay can have the funds delivered on time each month, even if you forget about it!
What Happens If You Miss a Bill Payment?
Salt River Electric provides power and requires a monthly payment after the deposit to keep your home electrified. If you do not pay your electric bill on time, it will be shut off for non-payment. After that, if you do not pay the outstanding balance, your credit will take a hit, and you will be contacted by recovery specialists. Do not let your services be canceled over an oversight!
How Can I Keep Track of My Automatic Payments?
Setting reminders or marking the calendar for rent, gas, or water and electricity payments may seem repetitive and wasteful, but they are often necessary to keep recurrent payments organized. With DoNotPay, you can keep track of all payments and dates inside the website and never worry about forgetting to sign another check!
How To Set Up Recurring Check Payments Using DoNotPay:
If you want to set up recurring check payments but don't know where to start, DoNotPay has you covered in 6 easy steps:
1. Go to the Bill Pay product on DoNotPay.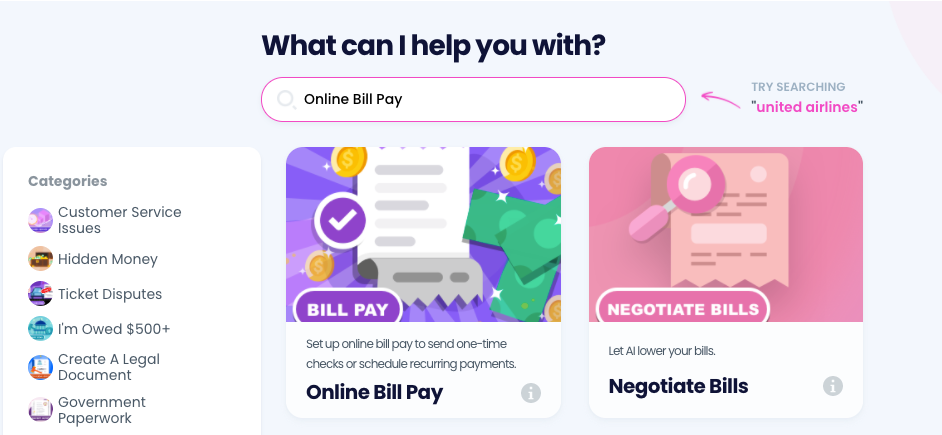 2. Connect a bank account if you haven't already.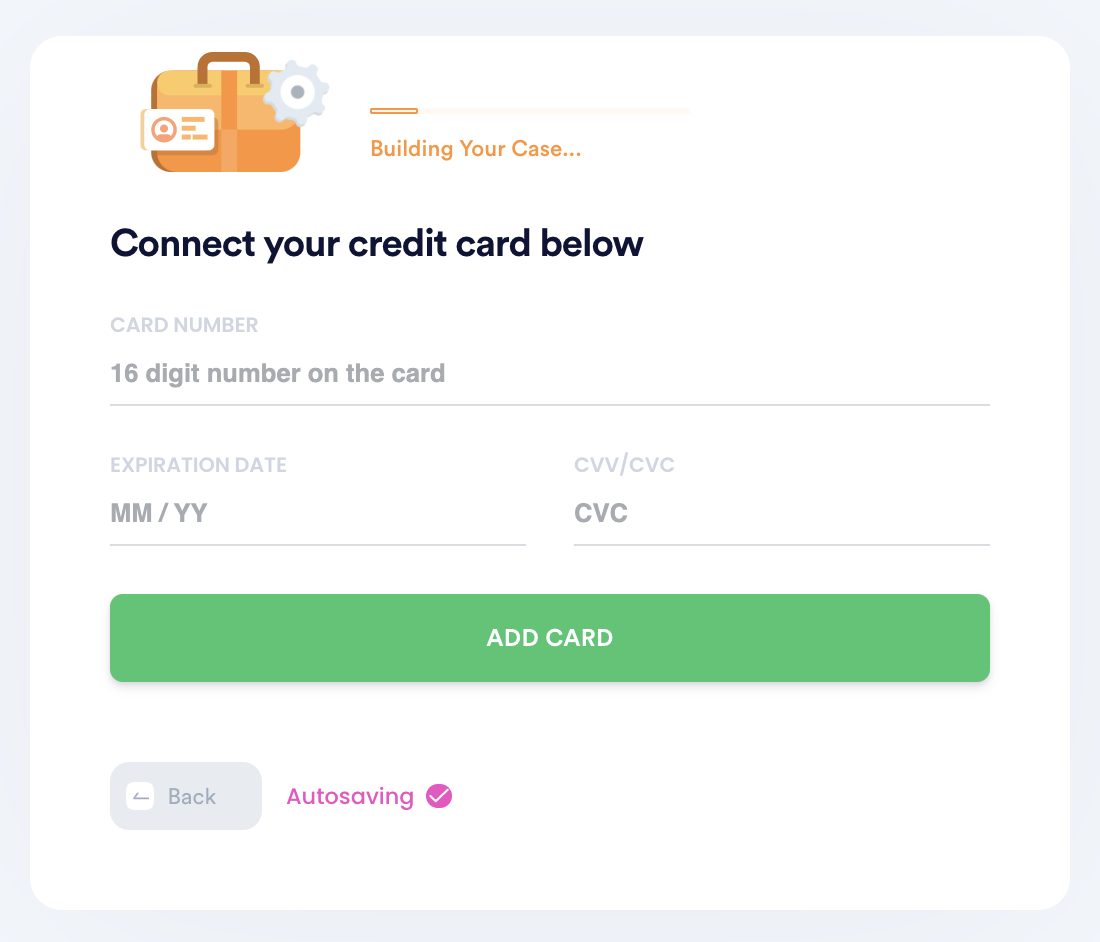 3. Schedule recurring or one-time payments by entering the person you want to address the check to, the payment amount, and their mailing address.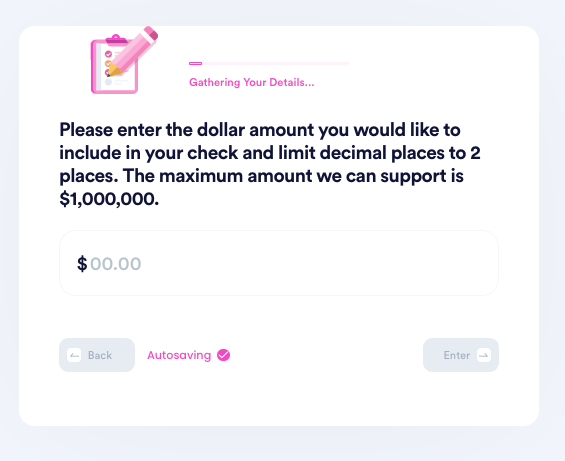 4. Customize the payment with a PDF attachment, image, and memo.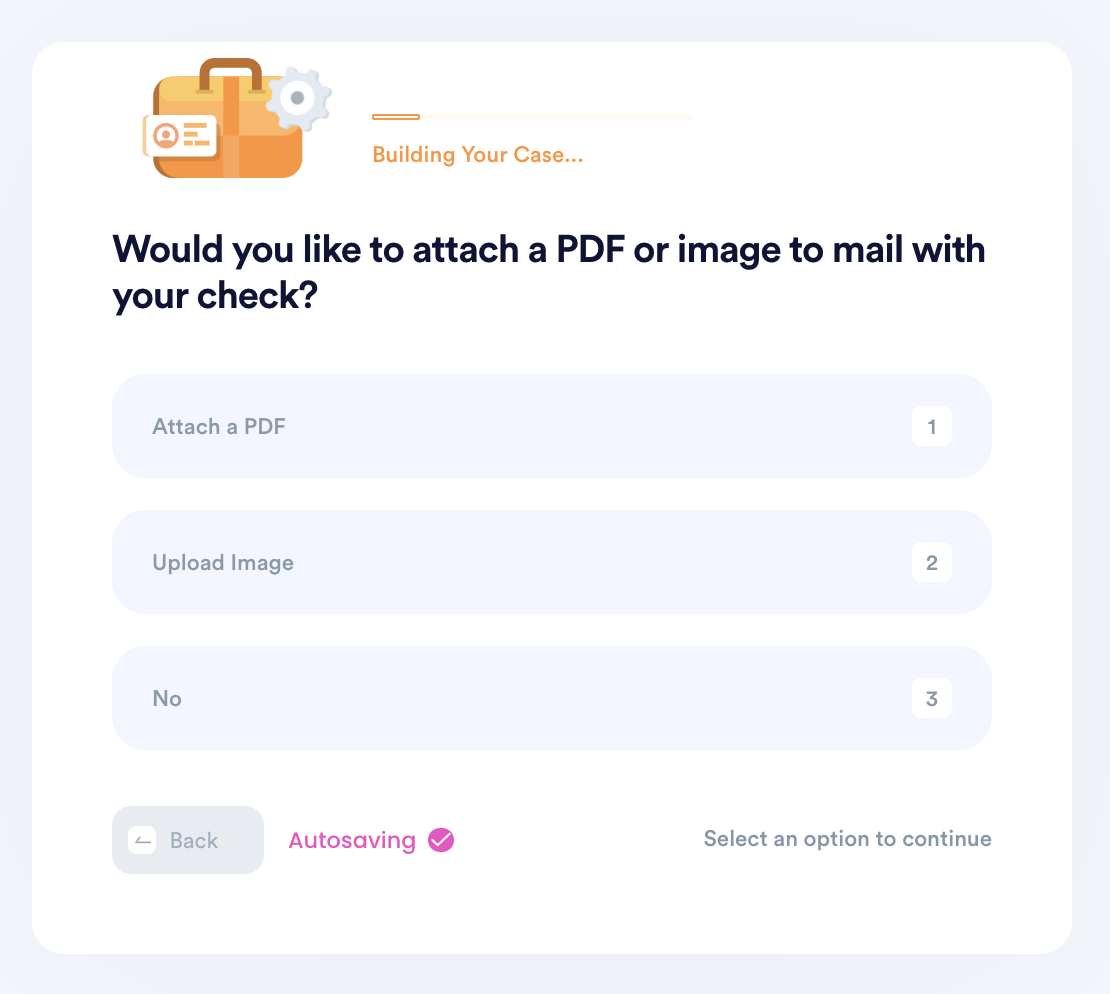 5. Enter your contact information, including email, address, and phone number.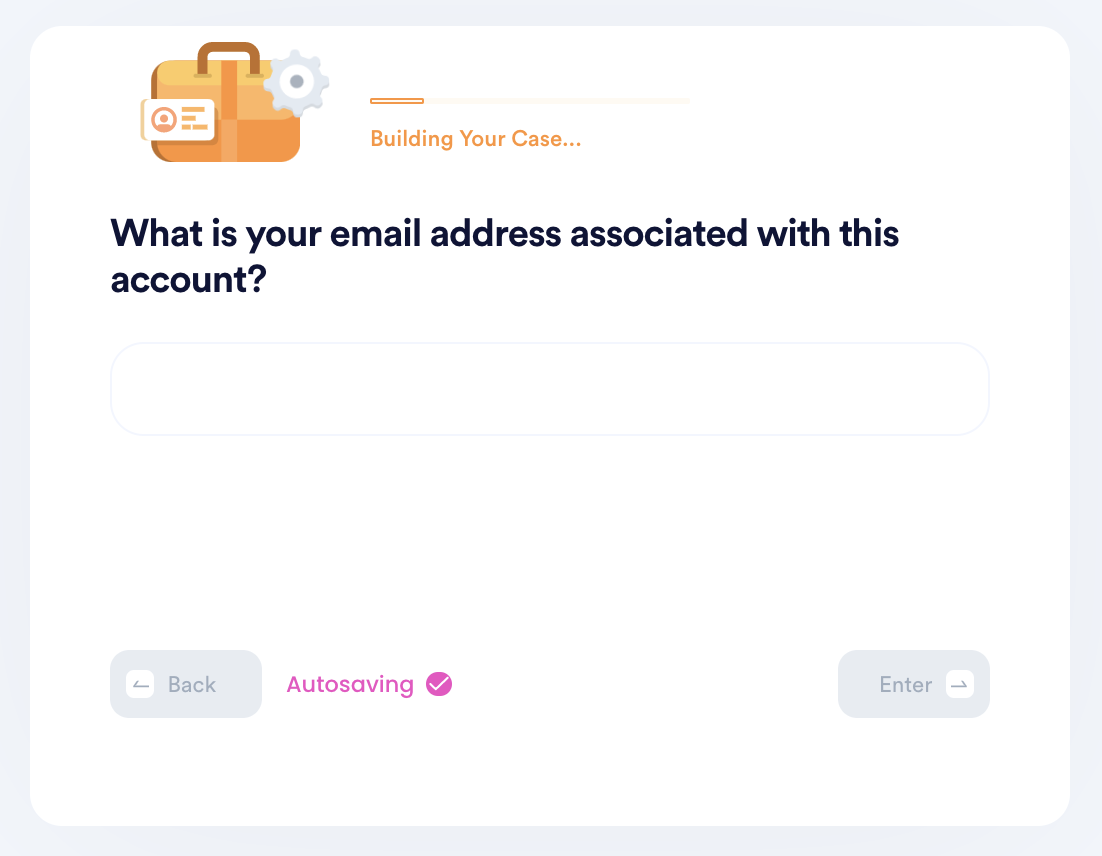 6. Submit your task! DoNotPay will mail the check on your behalf, and make sure it gets sent each recurring period if you set up recurring payments. You can always return to the product to delete or add new payments.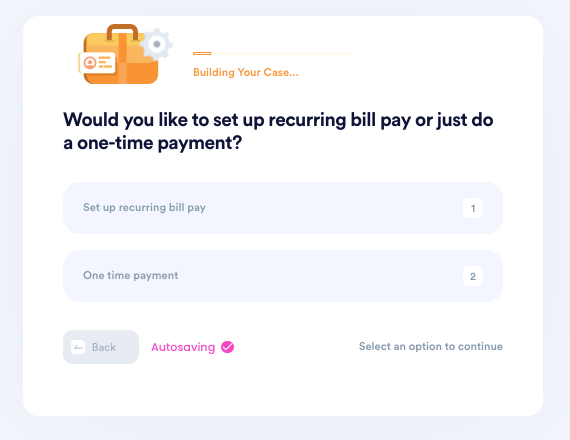 Why Use DoNotPay to Help Pay Your Salt River Electric Bills?
Utilizing DoNotPay to send all of your bills, including those from , has several advantages.
| | |
| --- | --- |
| Practical | DoNotPay's app was created to be straightforward for anyone to use. Navigating is a breeze, and instructions are simple to follow. |
| Quick | Setting up your account takes minutes. If you choose to set up recurring payments, you never have to spend time on those bills again! |
| Effective | Having your hands full trying to juggle bill payment dates is a hassle. DoNotPay conveniently lets to keep everything in one place and ensures you'll never miss a payment. |
DoNotPay ensures that payments are made on time, every time. You can even go in at any time to modify or cancel your monthly payments to Salt River Electric! DoNotPay will design a letter, attach any necessary papers, and write the check for you!
What Else Can DoNotPay Do?
Not only can DoNotPay be used to pay bills, but it can also help with so much more! Check out some of the options below.