Traveling to Russia—Tourist Visa Cost and Other Important Information
Are you planning a trip to Russia? If you are traveling there for the first time, gathering all the paperwork and figuring out how much you need to pay might be overwhelming. To help you focus on the exciting aspects of your journey, such as visiting the Hermitage Museum or tasting borscht soup, we have created this comprehensive tourist visa guide.
DoNotPay is here to walk you through all the necessary steps to obtaining your visa and having a wonderful trip to Russia.
Wondering what the Russia tourist visa cost is? Subscribe to DoNotPay, find the answer to this question and many others, and apply for a visa stress-free!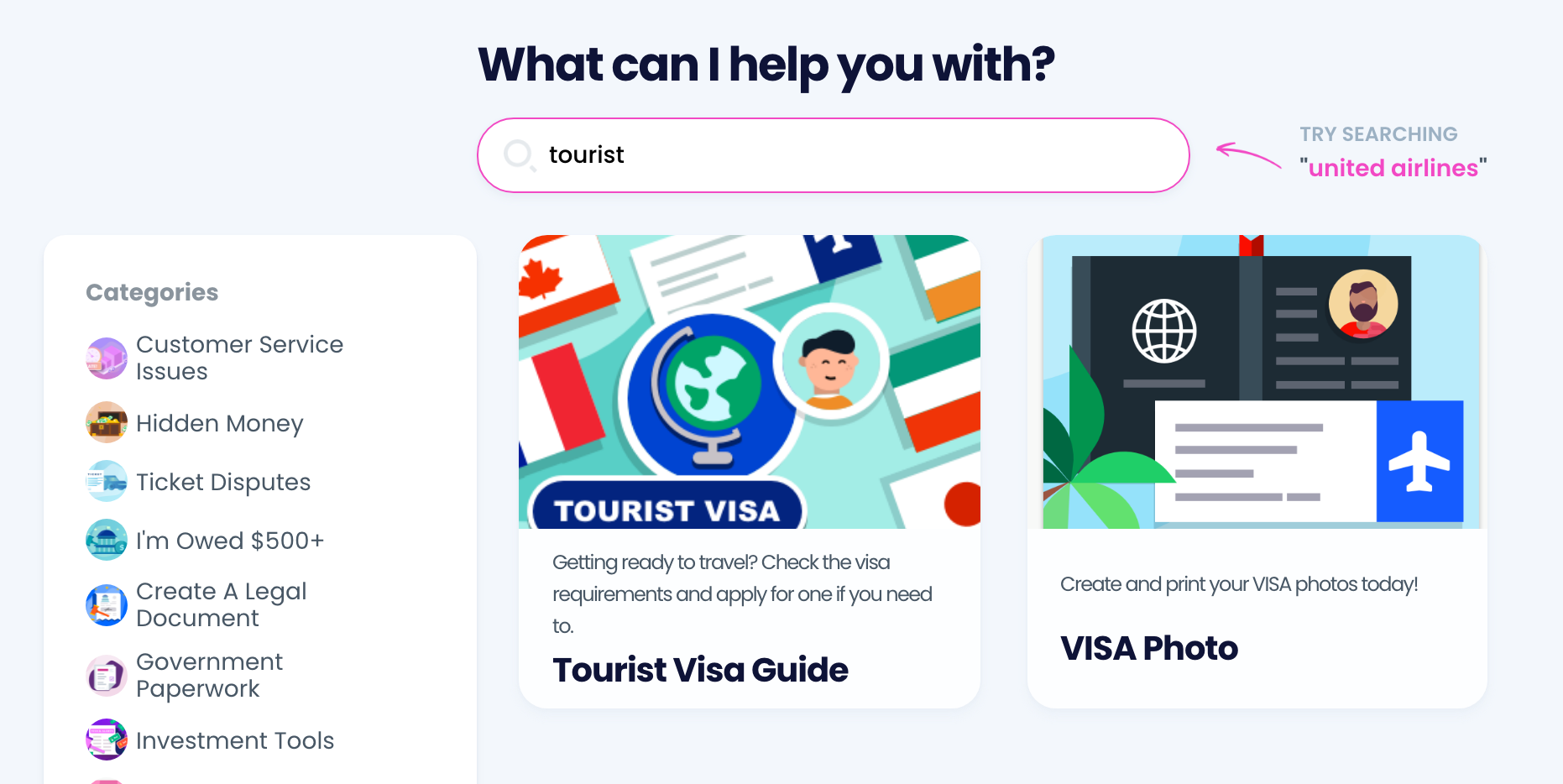 Types of Russian Tourist Visas
Russia offers three types of visas, depending on how many times you want to enter the country. Check them out in the table below:
Type of Visa
Validity Period
Single-entry visa
30 days
Double-entry visa
30 days
Multiple-entry visa

Six months
12 months
Three years
Aside from these, you can also apply for an e-visa. If you are a U.S. citizen or passport holder, an electronic visa will be available to you only for visits to the Kaliningrad Region and Far East Federal District. This visa is free of charge, and you can get it through the Ministry of Foreign Affairs of the Russian Federation Consular Department website.
Russia Tourist Visa Fees for U.S. Passport Holders
If you are a U.S. citizen, you can obtain your tourist visa in the Russian consulate in your state if you pay the following:
Single-entry visa —$160
Double-entry visa—$160
Multiple-entry visa—$160
The price for a visa transfer is $36.
Processing Time for Russian Tourist Visas
Whether you apply for a single-, double-, or multiple-entry tourist visa, the standard processing time for your application will take from four to twenty days.
If you wish to receive your single- or double-entry visa faster, you can request to get it within three days after you submit your application. You will not have to pay extra for this expedited processing.
The Requirements for Obtaining a Russian Tourist Visa
The only way to obtain your tourist visa for Russia is by applying for it in your country of residence.
To ensure your application is accepted, you should get in touch with the Russian consulate and get the information about visa eligibility in your state.
Here are the requirements for multiple-, double- or single-entry visas for U.S. applicants:
U.S. passport
Standard passport picture—A 2 x 2 inches photo with a white background
Means of payment and money order required to pay to the Russian consulate
Visa application form completed—You will need to fill out the form on the Consular department of the Ministry of Foreign Affairs of the Russian Federation and print and sign it before submitting
Confirmation of hotel reservation and reception of the tourist
Register number from the Federal Tourism Agency's Uniform Federal Register of the Tour Operations
You may also have to submit additional documentation, such as:
Medical insurance—It needs to be valid in Russia and completely covering your first-trip period
Your bank statement
Your employer's statement about your wages for the preceding month, six months, or a year
Use DoNotPay To Learn Everything You Need To Know About a Russian Tourist Visa
If all the paperwork for your Russia tourist visa is giving you a headache, sign up for DoNotPay. You will get instant information about whether you need a visa or not. In case the visa is required, DoNotPay will:
Check with the consulate of the country you are traveling whether it accepts online applications
Get you a printable PDF version of the application form or a direct link to the online application
Ensure you have all the necessary paperwork to submit your visa application
To get the info that will help you meet all the visa application requirements, follow these steps:
Locate our Tourist Visa Guide feature
Confirm that you are a U.S. passport holder
Enter the name of the country you want to visit
It will take only a few minutes before DoNotPay provides you with all the tourist visa requirements. After that, you can complete your application completely hassle-free!

Do Other Countries in Europe Require Tourist Visas?
You can rely on DoNotPay no matter the part of the world you are traveling to. Take a look at our knowledge base and find out which countries require a tourist visa and which can grant you entry without one.
To gather more info about tourist visas in other European countries, check out our guides in the table below:
Have Your Documents Created and Notarized in Less Than Five Minutes!
Why spend hundreds or even thousands of dollars on lawyers when the ideal solution is only a few clicks away?
DoNotPay saves the day by enabling you to generate numerous legal documents. Creating proper child travel consent forms, divorce settlement agreements, and powers of attorney has never been easier!
Our perks don't stop here—you can also have your documents notarized electronically from any location. Once you obtain a notary stamp and signature, your paperwork can be faxed online without outdated machines.
Explore Everything DoNotPay Has To Offer
Day-to-day tasks you must deal with don't have to be a burden or rocket science. Signing up for DoNotPay is your ticket to performing them the easy way! We offer a wide selection of products that don't cost an arm and a leg but do excellent work when it comes to solving your administrative issues!
Our services will help you: