Easily Read, Track, and Pay Your Roswell, NM Water Bills Online
Water is essential to your family's health and well-being. But, like most everything in life, water isn't free, especially when you live in a desert area like Roswell, NM. Convenience is a key factor in everything you do, and you'd rather pay bills online than the old-fashioned way of mailing a check or paying in person. However, setting up your account may not be as easy as you think. It's a bit of a hassle.
DoNotPay allows you to pay your water bill, pay your gas bill, or any other recurring payment, no matter what options the service provider offers for payments. DoNotPay is the fastest, easiest way to make all kinds of monthly recurring payments on time, every time.
What Options Do I Have to Pay My Roswell, NM Water Bill?
The City of Roswell offers residents two options for water bill payments. You can either send a check or money order through the mail, along with your account number and invoice. Or, you can arrange for payment to be made online using a credit card either one time or regularly.
To set up online payments for your , follow the following steps:
Register for a water bill pay account with the City of Roswell
Enter your personal information
Choose a username and password
Link your new username to your water bill account
Pay your bill by logging in to your account
Select the account you want to make a payment on
Enter your payment information
Choose one-time or recurring payment options
Submit your payment
If you do not choose the recurring payment option, you'll have to log in to your water bill account each month to make the payment.
What Happens if You're Late or Miss a Water Bill Payment?
It's always a good idea to make your payments on time, whether your rent or mortgage, credit card payment, or utility bills, like your water bill, gas bill, or electric bill. If you're late making a payment, some of the consequences you may encounter include:
Late Fees, Penalties, and Other Costs
Disrupted Water Service
Possible Loss of Water Service
Negative Credit Reporting
How Can I Schedule Check Payments?
You can help yourself remember to send a paper check for your water bill or other utility bills by setting a reminder in your calendar. Of course, you'll have to follow through and make sure you mail the check on time each month.
If you set up automatic payments for all your vendors, including your water bill, your payments will be paid on time, so you don't have to worry about them being past due. Set reminders for upcoming automatic payments so you can make sure the money is available. Otherwise, you might end up overdrawing your account, resulting in overdraft fees and late fees to your vendor.
What's the Best Way to Track My Automatic Payments?
Automatic bill pay is a great way to make sure your Roswell water bill is paid without worrying about late fees, service disruptions, or other issues. With DoNotPay, you can set up automatic payments for your water bill, pay your rent, and much more.
If you want to set up recurring check payments but don't know where to start, DoNotPay has you covered in 6 easy steps:
1. Go to the Bill Pay product on DoNotPay.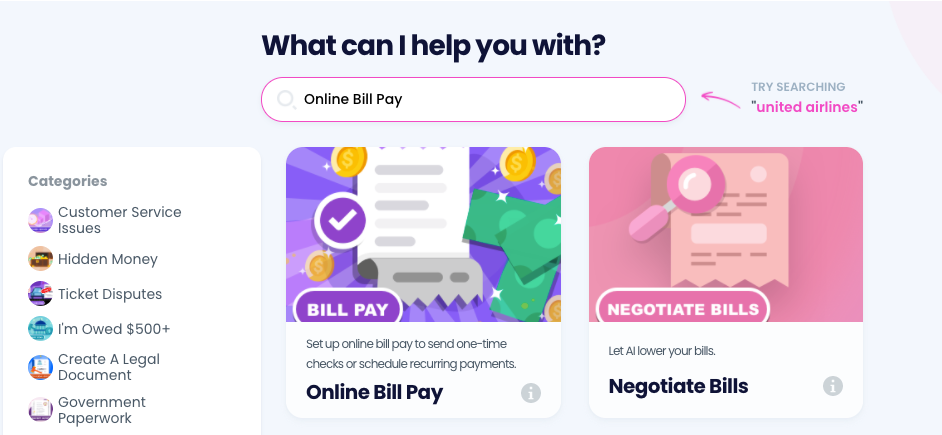 2. Connect a bank account if you haven't already.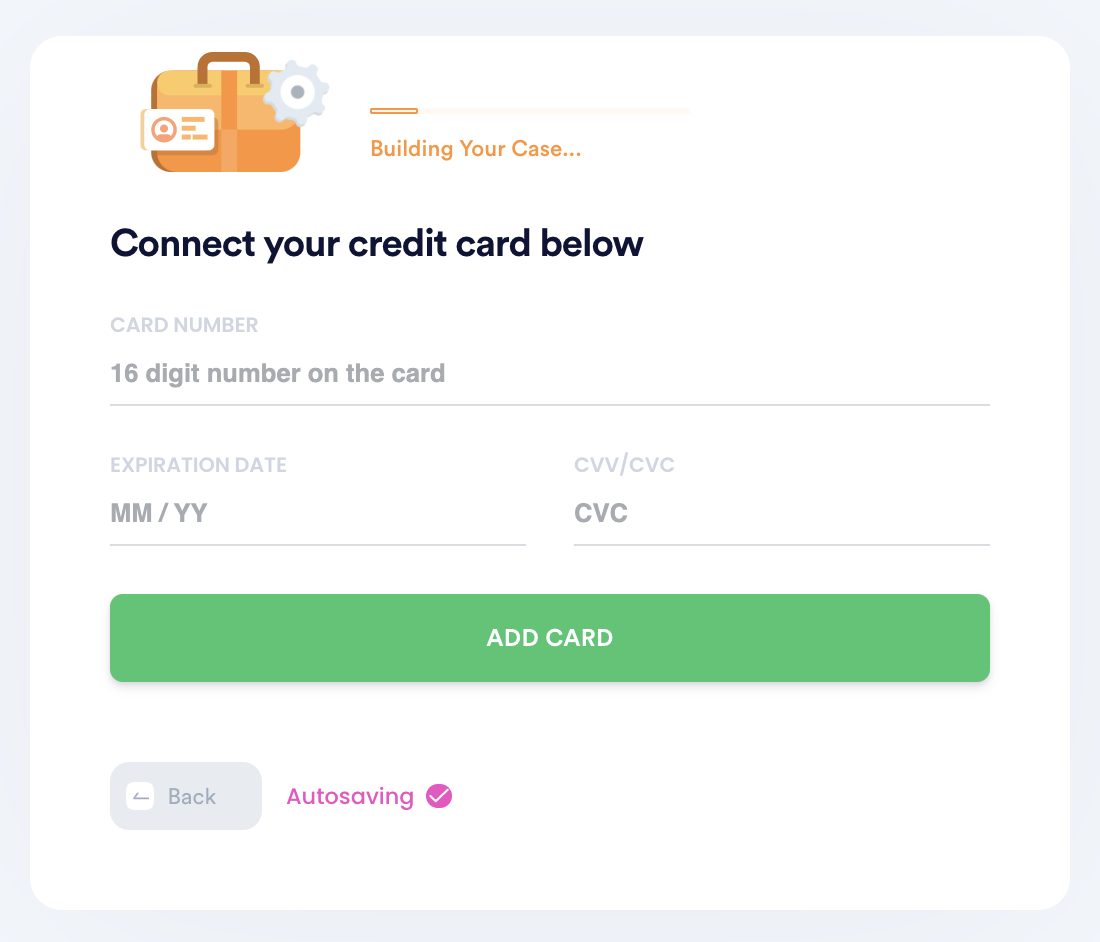 3. Schedule recurring or one-time payments by entering the person you want to address the check to, the payment amount, and their mailing address.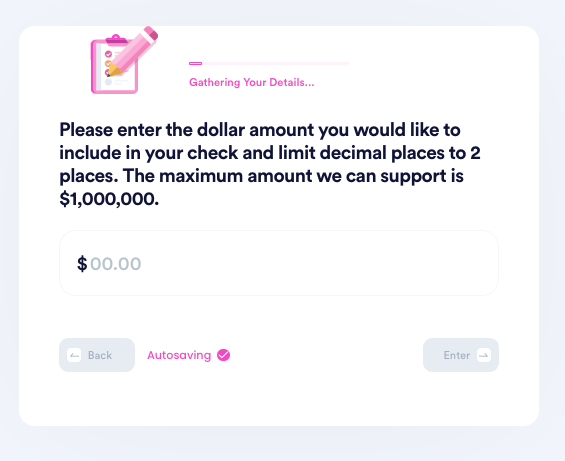 4. Customize the payment with a PDF attachment, image, and memo.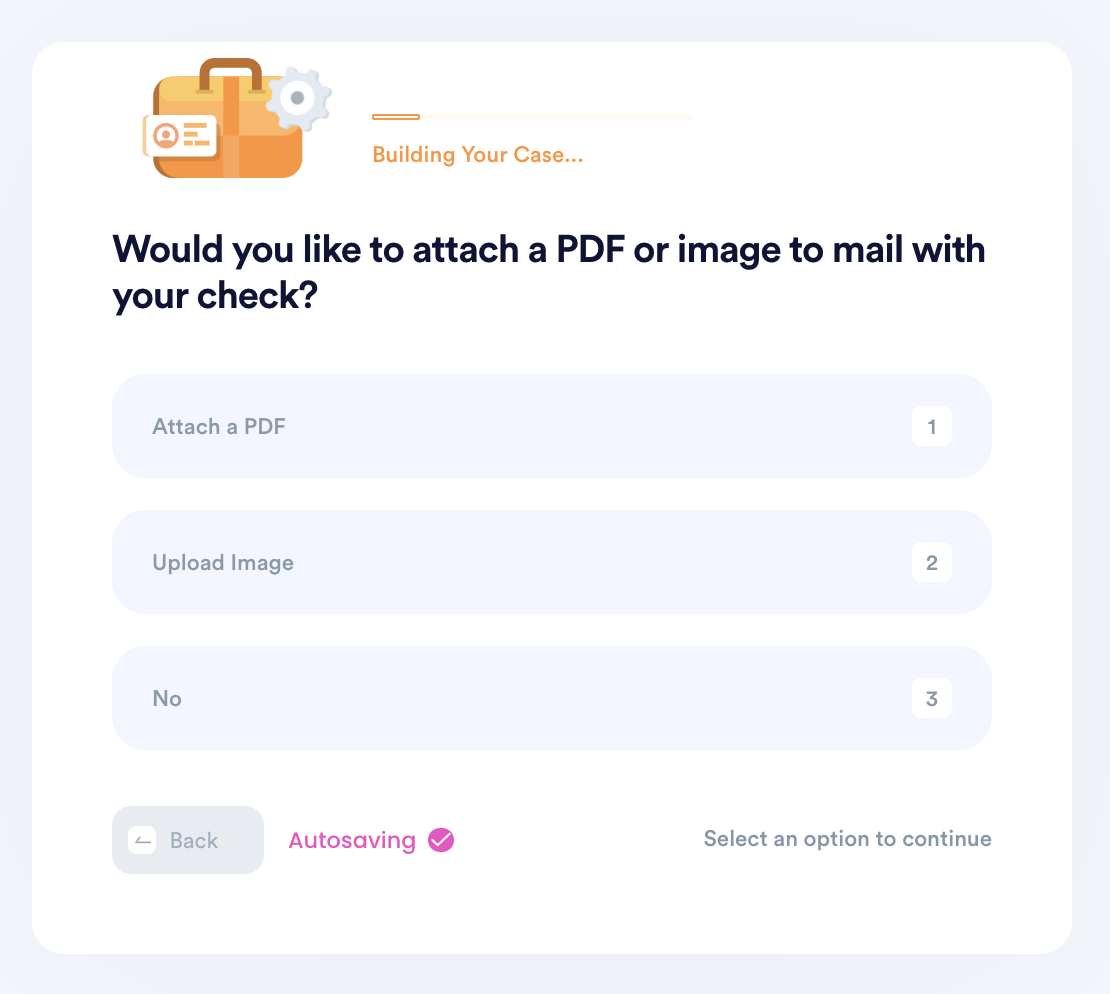 5. Enter your contact information, including email, address, and phone number.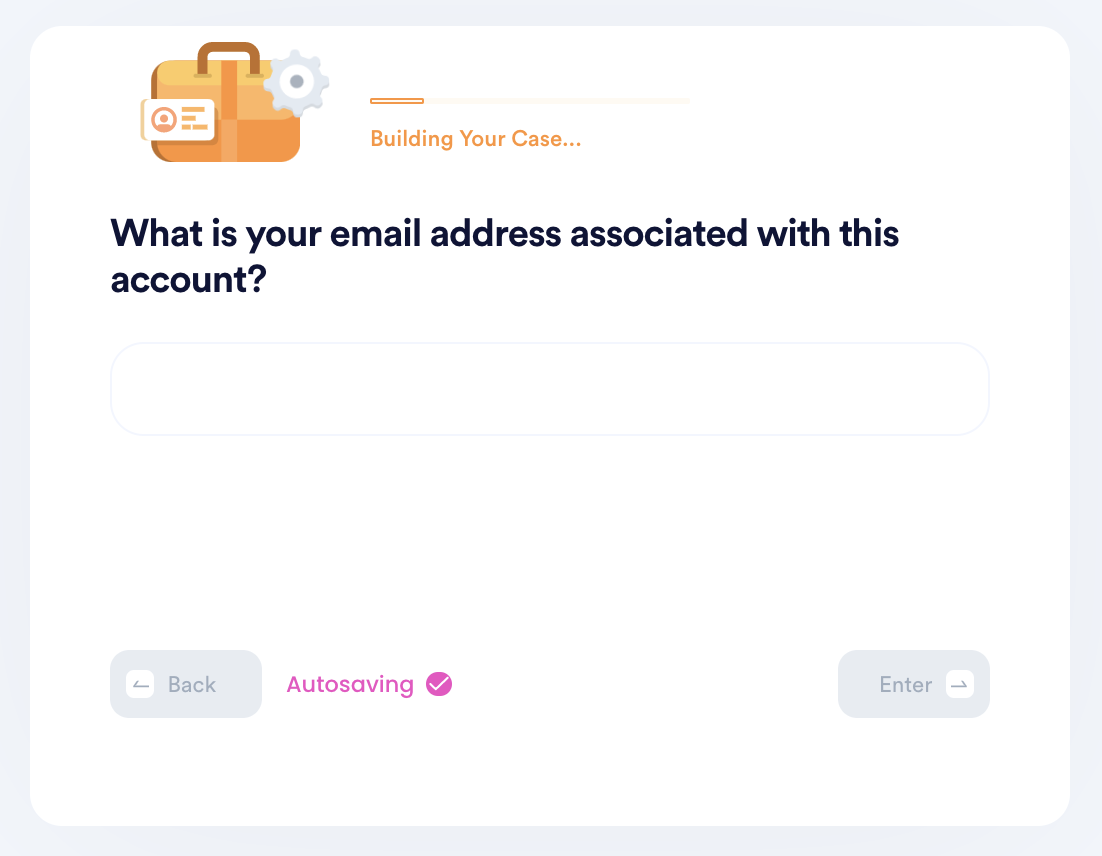 6. Submit your task! DoNotPay will mail the check on your behalf, and make sure it gets sent each recurring period if you set up recurring payments. You can always return to the product to delete or add new payments.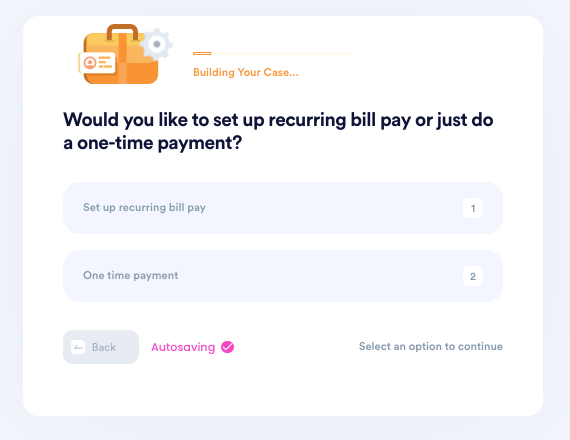 Why Use DoNotPay for Automatic Bill Payments
Writing paper checks, mailing them, and waiting for the payment to arrive isn't fun. It's a stress-fest. If the check gets lost in the mail or arrives late, you're going to be hit with fees. DoNotPay solves all your automatic bill pay problems with the click of a button.
Fast Setup — It takes just a few minutes to answer questions about the bank account you want to make payments from and your Roswell Water Bill.
It's Easy—Don't worry about filling out long, tedious government forms, confirmation numbers, or difficult processes. DoNotPay handles it all for you.
Peace of Mind—You can rest assured knowing that your monthly water bills are being paid on time, even if you'd send a paper check in the mail than pay online.
DoNotPay Works for All Your Recurring Payments
On-time bill payments are important for building and maintaining a good credit rating. No matter what entity you make recurring payments to, whether it's for your Roswell, NM water bill pay, or any vendor, DoNotPay can help you make sure your payments are on time. Use DoNotPay to make monthly bills like:
What Else Can DoNotPay Do?
There's not much that DoNotPay can't do to help you make your life easier, more convenient, and more secure. The world's first robot lawyer is fully capable of handling all kinds of daily tasks, from paying bills to canceling unwanted subscriptions. Just a few of the things DoNotPay can do for you include:
It is just a small sampling of the services you get access to with DoNotPay. Whether you need help setting up online bill payments for your recurring bills, or you're having trouble canceling a subscription, rely on DoNotPay to take care of it while you focus on what matters.