How to File a Roommate Eviction Notice in NYC
Unfortunately, when living with others, it's not only landlords that make one require protection and legal aid. A roommate can seem like a potential lifesaver in terms of sharing the cost of an apartment yet behave in ways that jeopardize the leasing agreement. In other situations, couples can live together, break up, and one partner might require the other to leave for the safety of all involved. Consequently, DoNotPay has dedicated this portion of the Landlord Protection section to  and hopes to help tenants live safely whether it involves landlords or problematic roommates. 
Eviction Laws in New York City, NY
Oddly enough, despite its reputation as one of the most democratic and liberal American cities, New York City is considered a landlord-friendly city in a landlord-friendly state. In the case of someone looking to start a , the laws can actually work in one's favor and help start the eviction process. In this case, the petitioner would have to begin the process by sending a letter of eviction notice.
There are some exceptions to the eviction process in NYC, which we will cover. Also, there are laws that tenants and landlords must follow about kicking out their roommates. Although the city is landlord-friendly, tenant's rights laws exist to protect tenants. 
When kicking someone out, avoid the following, as each of these actions could put you in legal trouble:
Do not take action until the eviction notice has been sent to the tenant.
Even after the eviction notice has been sent, the tenant will still have 30 days before they are required to vacate the premises.
Do not change the door locks and force them out before 30 days.
Do not forcibly reoccupy the apartment or property in an attempt to evict them.
Know whether the case for eviction rests with you, the landlord, or the master tenant.
Do not begin eviction proceedings without just cause.
How to Follow New York City Specific Eviction Protections 
Housing can be a messy process in a populous city and complicated arrangements exist in New York City as a result of tenants flooding to such desirable locations. High rents in New York City's trendy boroughs will also result in complex lease agreements. As a result, there are some particulars to keep in mind when dealing with New York City law. 
There are a few things to consider in relation to NYC eviction law, such as just cause. You may be thinking, "I want to kick my roommate out with no cause." Unfortunately for peeved roommates in New York, the law includes "just cause." This means that roommates cannot be kicked out without reason. In general, they have to be breaking part of the lease.
Just cause reasons to kick out a roommate are:
They have a pet and the lease stipulates that no animals can be in the residence.
The person is not paying rent.
The person has committed a crime in the apartment.
The person has damaged the property extensively and intentionally.
The person has demonstrated other failures to adhere to concerns legally included in the lease.
Therefore, things that result in successful eviction processes in New York City are going to be cases where the roommate has broken the lease. People often confuse this with traits that make a poor roommate, such as being noisy, stealing others' foods, lifestyle incompatibility, etc.
What Does Roommate Eviction Look Like in NYC?
While many evictions look the same across the country, there are two main exceptions. Here's a quick breakdown of two circumstances that can complicate NYC roommate eviction:
Eviction moratoriums
Evictions are complicated in NYC and have a slew of exceptions ranging from breaking the lease in cases of domestic violence to COVID-19-specific rules created to protect tenants during the pandemic. In the case of the latter, The Eviction Moratorium is still in effect until January 15, 2022, and reflects current state law. 

Under current law and the COVID-19 Emergency Eviction and Foreclosure Prevention Act of 2020, several factors might impact kicking out a bad roommate:

Tenants who provide evidence of hardship are exempt.
Credit discrimination against tenants does not constitute just cause.
Tenants must submit a hardship declaration and go to court, or they can be evicted.
Tenants endangering or harassing others (such as domestic violence offenders) are still subject to eviction.
In cases of nonpayment, rental assistance programs must be known to tenants.

Holdover tenants
Under New York law, you have to send the roommate a 30-day notice (even if they aren't on the lease). Then, there's a specific law in New York where those who overstay the 30 days become what's known as holdover tenants. This can be a separate and complicated legal battle.

Holdover tenants typically are:

Tenants who have stayed longer than 30 days past a notice.
Tenants whom the landlord or roommate has no "just cause" to evict.

Holdover tenants have to attend holdover proceedings different from regular evictions. Some can become month-to-month tenants. Landlords cannot evict holdover tenants in rent-controlled apartments simply because the lease has expired.
In other words, it's not always possible to kick a roommate out. In some cases, if only one tenant is on the lease, then they become what is called the master tenant. The master tenant is then the one responsible for kicking out the other tenants who aren't on the lease. However, those tenants still have to be given notice. Also, if the tenant fights the notice and wins, then it's not possible to kick them out.
In some cases where neither tenant in a dispute is on the lease, then the dispute is referred to the landlord.
How to Start the Eviction Process in New York With DoNotPay
Over the years and in the interest of creating community stabilization in such a populous area, New York City has made it difficult to petition the courts for an eviction of a roommate. When the pandemic hit, the already complicated NYC eviction laws became rewritten and continue to be subject to change. Since the law is in flux in NYC, it's not easy to evict a roommate.
Luckily, DoNotPay can help you address your legal concerns in four easy steps. If you want to evict a roommate in NYC and don't know where to start, DoNotPay has you covered:
1. Search for and open the Landlord Protection product on DoNotPay.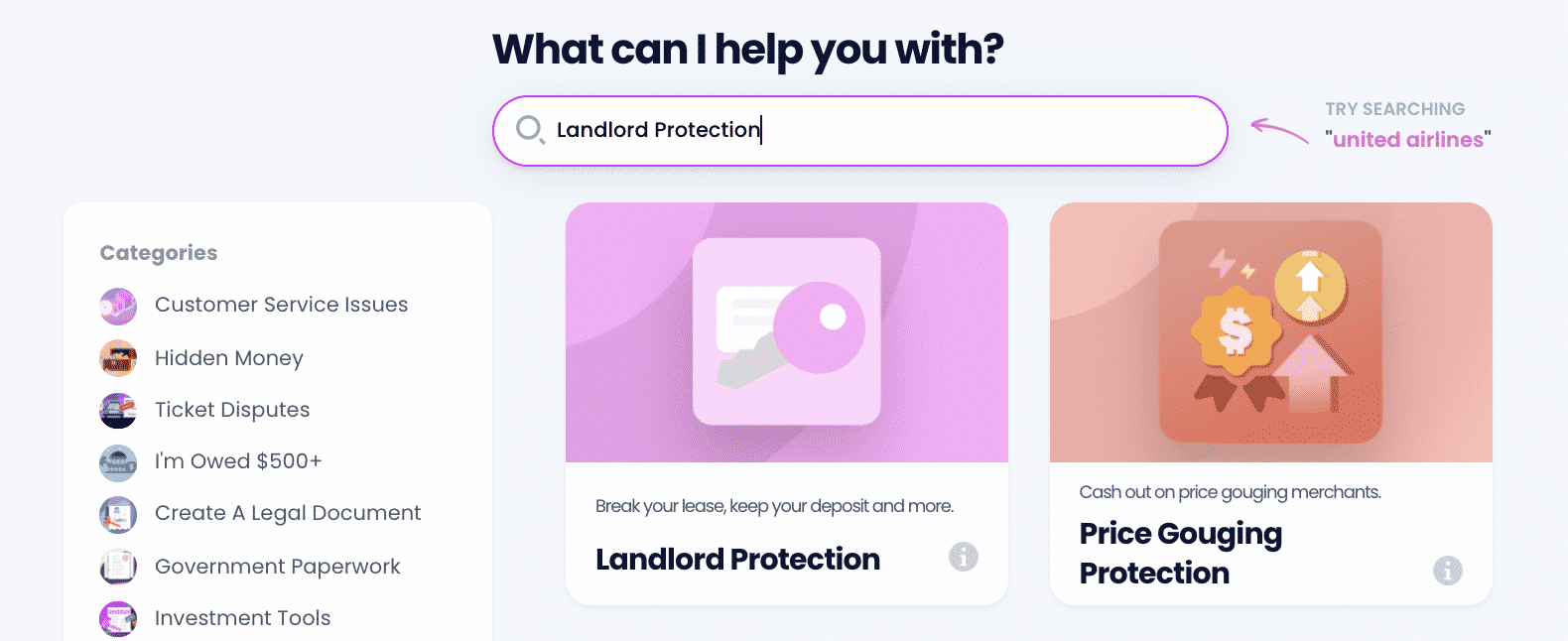 2. Select which issue applies to you.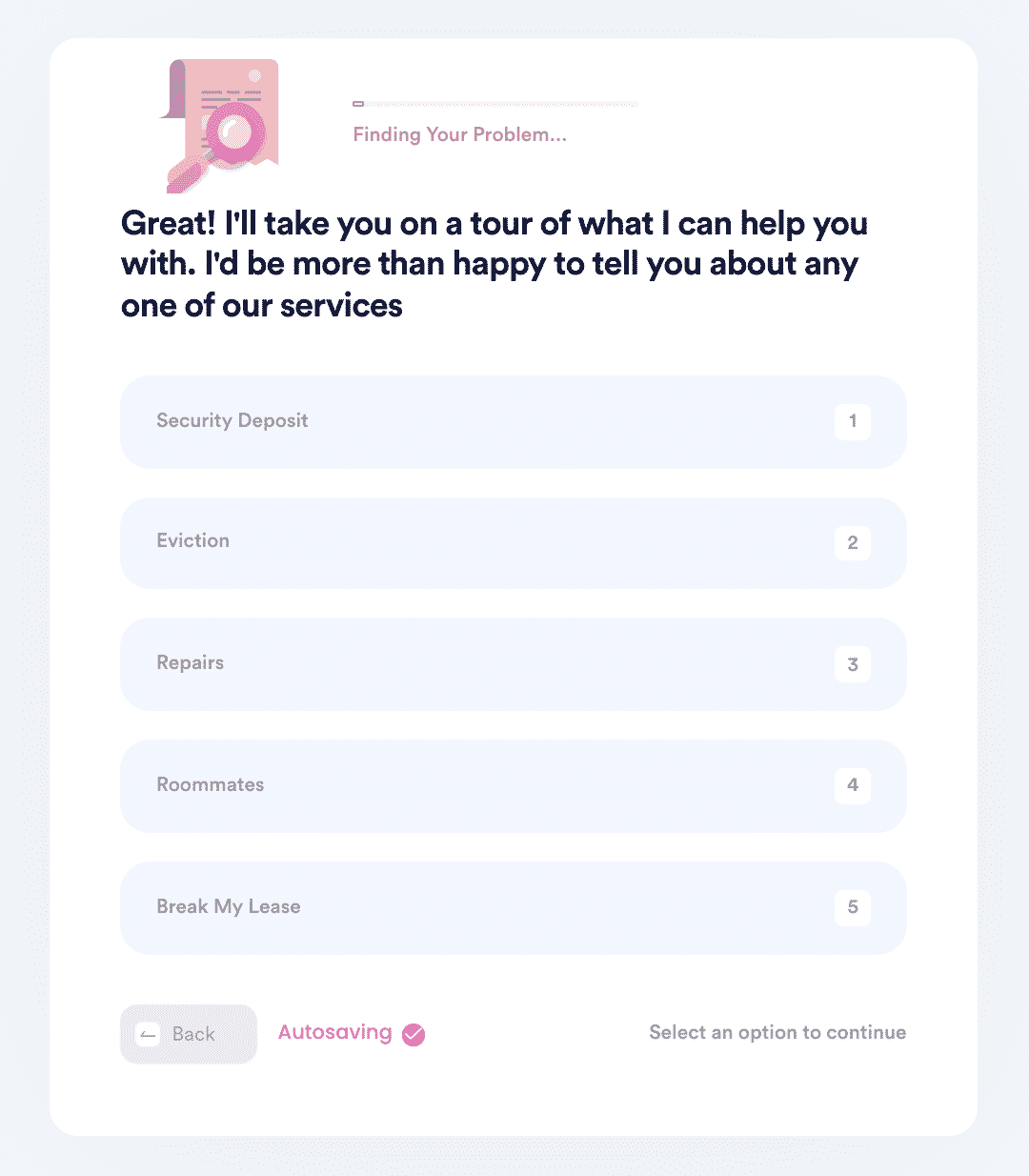 3. Answer a simple set of questions so our chatbot can collect the necessary information to create your demand letter.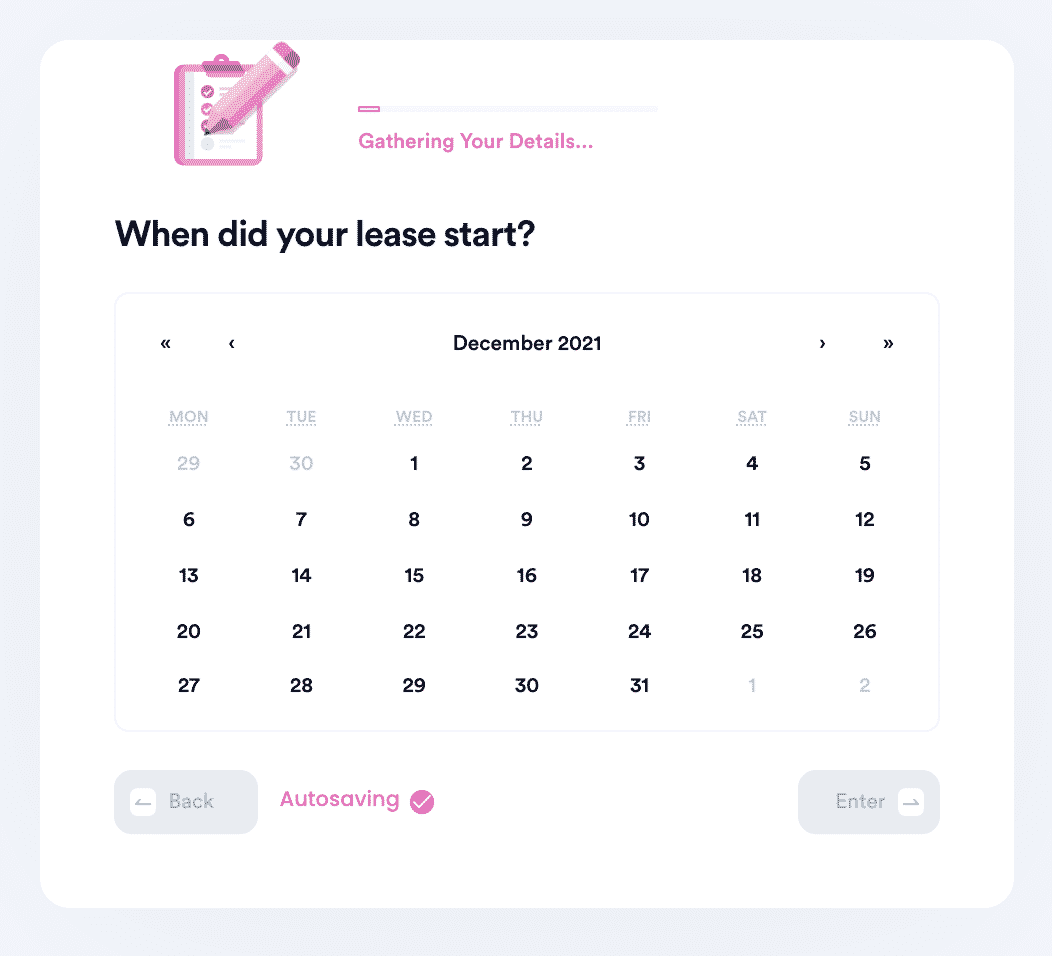 4. Choose whether you want DoNotPay to send the demand letter to your landlord or roommate on your behalf. If you already tried sending a demand letter and it didn't work, we can help you start the small claims court process.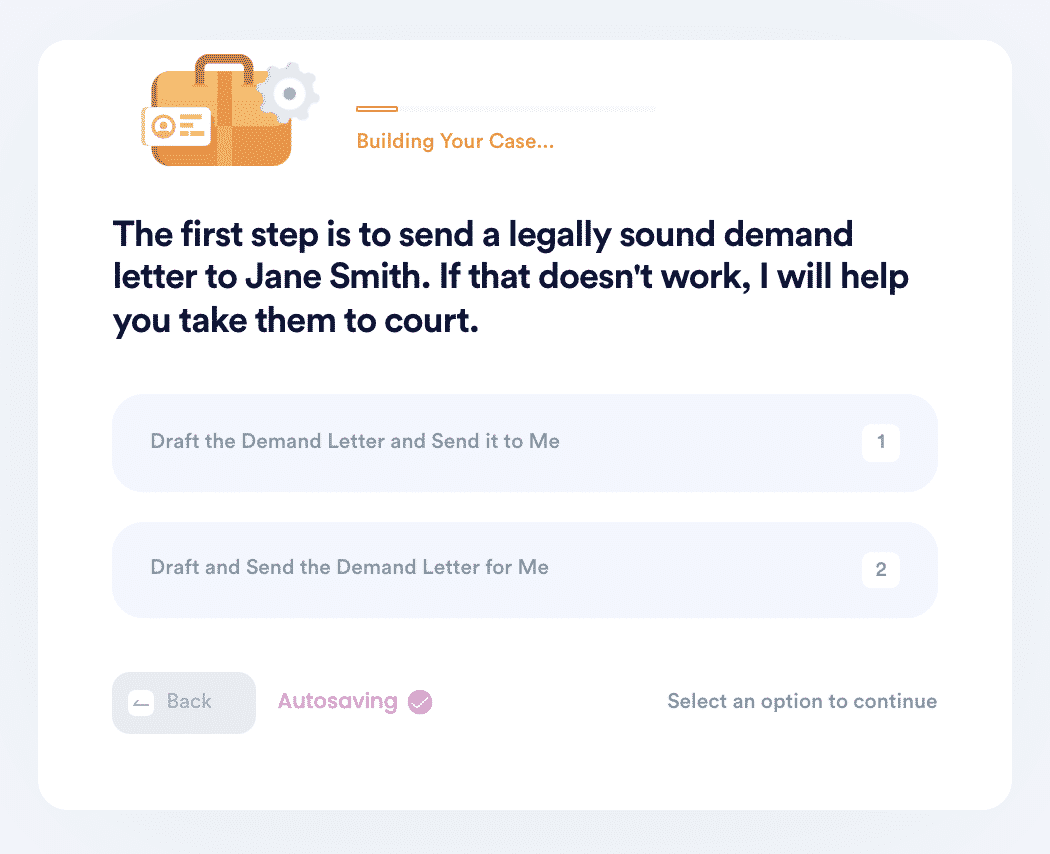 And that's it.
What Else Can DoNotPay Do?
DoNotPay also provides a plethora of advice about landlords if a tyrant landlord is also causing issues, not only about kicking out unruly roommates. As part of this series, we discuss renter's rights and help represent people who need their landlords to uphold their end of the contract. This includes having them complete repairs they're responsible for (even if you have to send them a letter about repairs to get the ball rolling), getting a security deposit back (and how to do so in a timely fashion), and what to do when a landlord threatens eviction either illegally or legally. Lastly, DoNotPay is here to help take action against unfair landlords; we help people file complaints against them and can even help start the process of suing them for a withheld security deposit.
DoNotPay can help with a wide range of rental, legal, and everyday problems. Use DoNotPay to:
Sign up today to get started simplifying your problems!