Learn About Romania Tourist Visa and Travel to the Land of Dracula!
Traveling is the favorite pastime of many people, but dealing with visas and other paperwork can be exhausting, regardless of your travel destination. If you are visiting Romania, you might be wondering, "Do I need a Romania tourist visa?"
Sign up for DoNotPay and get valuable info regarding Romania's travel requirements. While we do the heavy lifting, you can relax and get more information on what this beautiful country has to offer, such as:
Fantastic and diverse landscapes
Rich heritage, folklore, and historical monuments
Tasty traditional food
Exciting festivals and celebrations
Mesmerizing wildlife and flora
Do U.S. Residents Need a Tourist Visa for Romania?
If you're a U.S. passport holder, you can stay in Romania for up to three months (90 days) at a time without a visa, and you can exercise this right once every six months.
Note that your passport must remain valid for at least three months after the date of your departure for Romania, but it's recommended that it stays valid for six months due to rigorous Schengen requirements.
Even though Romania is not part of the Schengen zone, you might need to transfer planes in a country that is, and if you don't meet the requirements, there's a chance you'll be returned to the U.S.
What if You Want To Stay in Romania for More Than Three Months?
You will have to obtain a residence permit if you want to have a prolonged vacation in Romania. To get the permit, you must request it from the Romanian General Inspectorate for Immigration using the official application website and following these instructions:
Visit the website
Enter your details
Complete the CAPTCHA and confirm that you agree with the processing of data
Click on Registration
You will be asked for additional documents, and you must submit them to get your residence permit. The processing takes up to 30 days.
Other Requirements To Enter Romania
The Romanian government is welcoming to tourists, even during the pandemic, but they do have a lot of requirements, as you can see below:
You have three days from arriving in Romania to report your stay with the nearest Immigration Office or the police department
All foreigners must have their ID with them during their stay, and the same goes for their residence permit if they have one
Visitors traveling by air need to present:

Negative COVID-19 tests taken up to 72 hours before their departures
Vaccination documents
Proofs of recovery from the coronavirus in the past 90 days
Only two-year-old and younger children are exempt from this rule.
Romania COVID-19 Information
According to the Department of State, Romania currently has a Level 1 risk for traveling, which is the lowest risk of the virus spreading. Regular coronavirus precautions are still advised for everyone in Romania.
Due to a decreased number of infected persons, the Government of Romania is lenient with public and private gatherings, and there were no movement restrictions at the time of writing this article.
Vaccination is not mandatory to enter the country as long as you have a negative test or proof of recovery.
DoNotPay Can Provide Guidance for Any Tourist Visa Application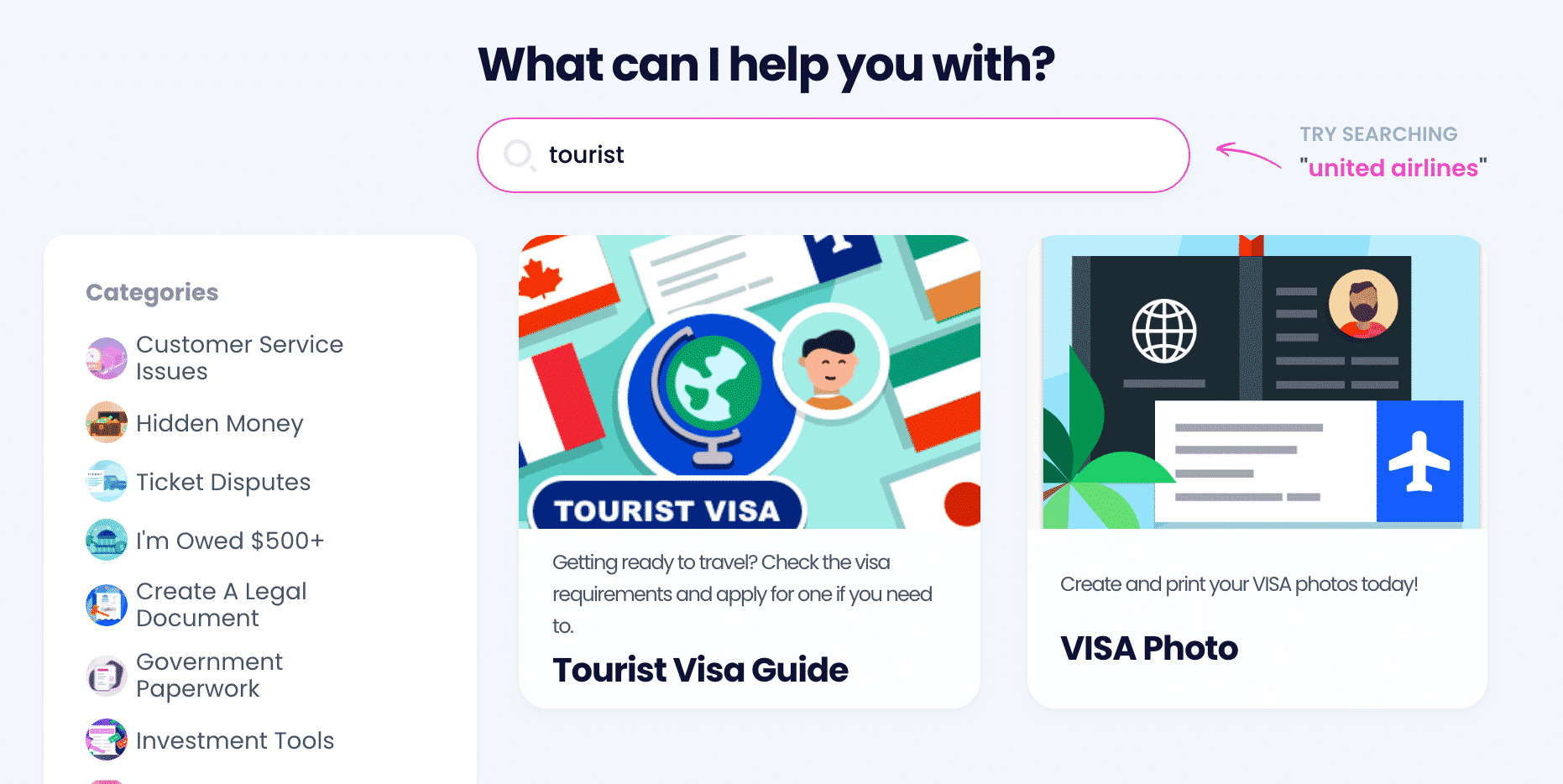 Applying for a visa can be challenging, whether you do it in person or on an official government website. Online applications may sound easier, but they take too long and require jumping through a lot of hoops for a single piece of paper, whether digital or physical.
DoNotPay reduces your efforts significantly by turning a 20-plus step process into a three-step one:
Click on the Tourist Visa Guide feature
Confirm that you have a U.S. passport and tell us your destination country
We'll let you know whether you need a visa for the selected country in a matter of minutes! If you do, we will provide you with a direct link to the application—provided that the online application is possible. In case it isn't, we will send the application form in PDF so that you can print it and fill it out.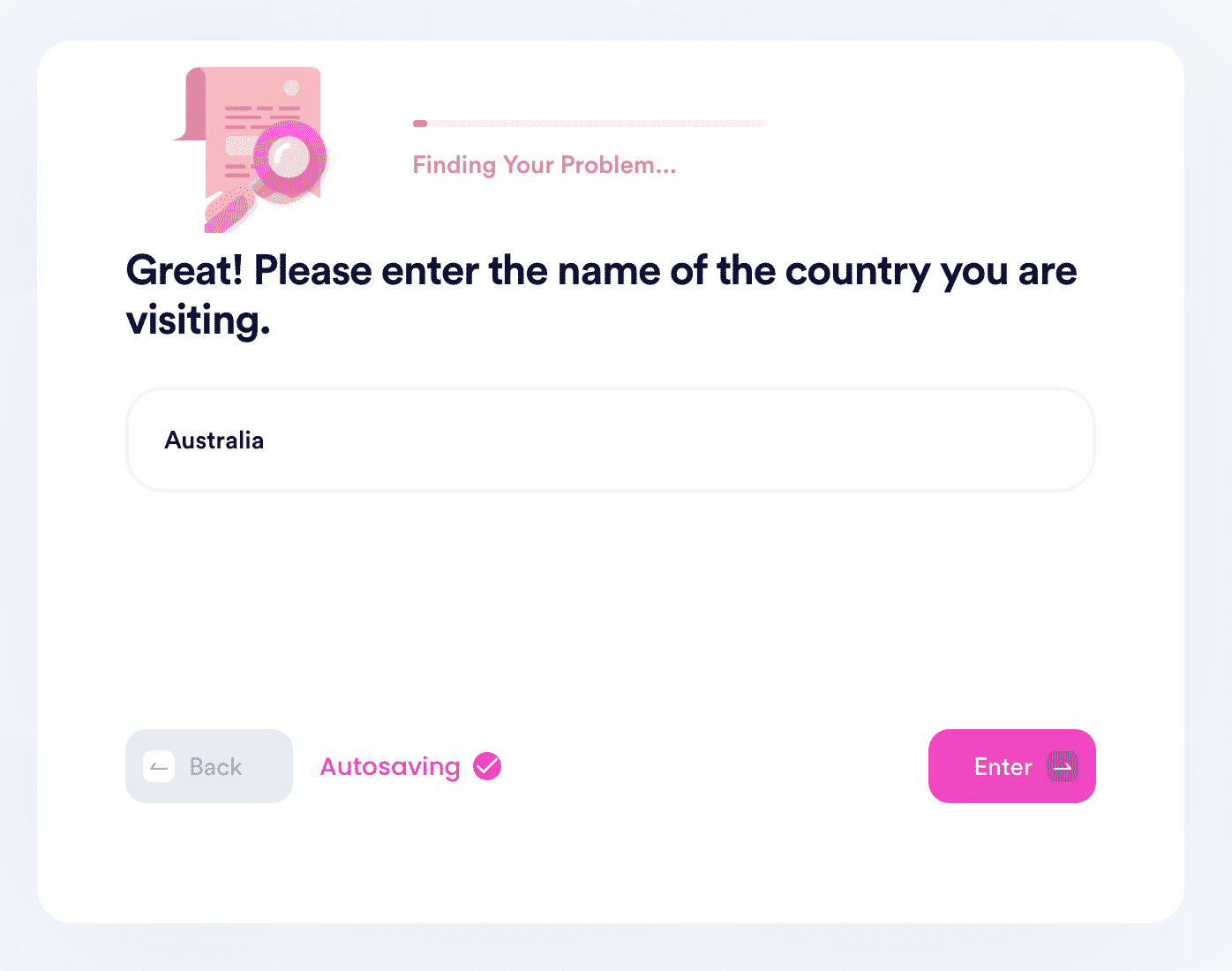 DoNotPay Can Help You With the Tourist Visa Guides for Other Countries in Europe
If you decide to visit some other European countries during or after your stay in Romania, you should know that every country has different visa requirements and regulations. Consult DoNotPay's guides to find out more about each country's visa requirements:
Romania Travel Recommendations
Visiting a country for the first time can be overwhelming. We decided to give you some essential advice for your trip to Romania, which you can read in the table below:
| Safety Tips | Culture Tips | Sightseeing Tips |
| --- | --- | --- |
| Be mindful of the pickpockets. Sadly, Romania is known to be home to many of them | Tipping is not obligatory, but the locals will appreciate it | The Carpathian Mountains are a must-see for all hiking enthusiasts |
| Romania is mostly safe for solo-traveling females, but do keep some protection handy | Public toilets, transportation, and museums all have low fees | Renting a car for a road trip isn't a half-bad idea if you wish to see what Romania has to offer |
| Tap water is safe to drink everywhere | The official currency is Lei, and it's best to change your money in a bank | Dracula's Castle is overrated, and most tourist attractions related to Dracula are underwhelming |
| Bring sunscreen and insect repellent if you're going near the Danube river or the coastline | The food is cheap but flavourful and delicious | Alexandru Borza botanic gardens in Cluj-Napoca are huge, beautiful, and definitely worth the admission price |
DoNotPay Is Committed to Solving All Kinds of Problems for You
Are you lost in the sea of administrative tasks? By subscribing to DoNotPay, you gain access to many products and features that can assist you in:
Check Out What Our Robot Lawyer Can Do for You
Not too skilled at drafting contracts and agreements? Keep calm and let DoNotPay, your virtual assistant, do it for you! Our app can generate various legal documents, including divorce settlement agreements, child travel consent forms, and powers of attorney. All it takes is to click a few times or answer several quick questions—we do all the rest!
Besides providing personalized documents, DoNotPay takes over other tiresome legal tasks. These include having your documents notarized, filing lawsuits in small claims court, requesting crime victims' compensation, or submitting HR complaints.