Fight Robinhood Fees Fast In 3 Easy Steps
Robinhood is both a financial services company and an investment opportunity for everyone. The company has a mission to redefine its customers' relationships with finances and investing while providing them with a safe, convenient, and knowledgeable product. However, that doesn't mean Robinhood fees are non-existent.
As with all companies, fees are something you need to be aware of when you're trying to buy or join. However, you can often get these extra prices waived when you use DoNotPay. We'll help you fight fees with Robinhood so you can save more money in the long run.
Robinhood Fees Explained
Robinhood charges fees for various services and account amenities. Say you want to have overnight delivery for checks. That will cost you $20. The following fees also apply for basic services:
| | |
| --- | --- |
| Receive a confirmation message via mail | $2 |
| Receive a paper statement | $5 |
| Join the Gold Pricing level and receive in-depth research reports | $5 per month for up to $1,000 margin, 2.5% yearly interest for margins above $1,000 |
| Get domestic mail overnighted to you | $20 |
| Get international mail overnighted to you | $20 |
| Make an outgoing account transfer | $75 |
There are also regulatory trading fees. You'll have to pay $5.10 for every $1 million of principal from sells. You'll also pay cents for every share, up to $5.95 total.
How to Avoid Fees With Robinhood
The easiest fees to avoid are those pertaining to receiving information and statements via paper. Let the details come to you via email and you don't have to pay those fees at all. You can always print them for your records if you want a copy in your hands.
You can also avoid the overnight fees for getting things delivered if you simply wait for traditional mailing dates. It may take a few days or longer for your documents, checks, and other data to arrive, but it might be worth it to save on those costs.
Prevent Yourself From Paying Robinhood Fees 
You can always speak with a Robinhood representative about the fees they're charging. This may save you some money if they agree to waive a fee for you in order to keep you as a client on their site. Use the Support tab at the top of their website to find additional answers to your questions or click Contact Robinhood Support to receive contact information.
You must have an account with Robinhood and sign in before contacting them about your account.
Can't Sign In? Let DoNotPay Help
DoNotPay offers a Recover Passwords product. Utilize this service first if you need to recover your password for your Robinhood account and want to be able to sign on and speak with someone on your own first. It just takes a few steps:
Go to the Recover Passwords product on DoNotPay and select the type of account you are trying to recover, such as email, streaming service, social media, gaming, eCommerce, and more.
Tell us more about your account, including usernames and associated emails and phone numbers.
Help us verify your account ownership by entering the date you first created the account, when you last logged in, and any payment methods saved under the account.
Upload photographic evidence if you have any that can help prove your account ownership.
Enter any last known or previously used passwords to help verify your identity.
Enter your contact information and submit the task!
Let DoNotPay Help You Waive Your Robinhood Fees
When you're ready to let DoNotPay help you fight your fees from Robinhood, all you have to do is follow the three steps involved.
1. Search "appeal fees" on DoNotPay, choose the Fight and Waive Fees product, and select the type of fee you want to appeal.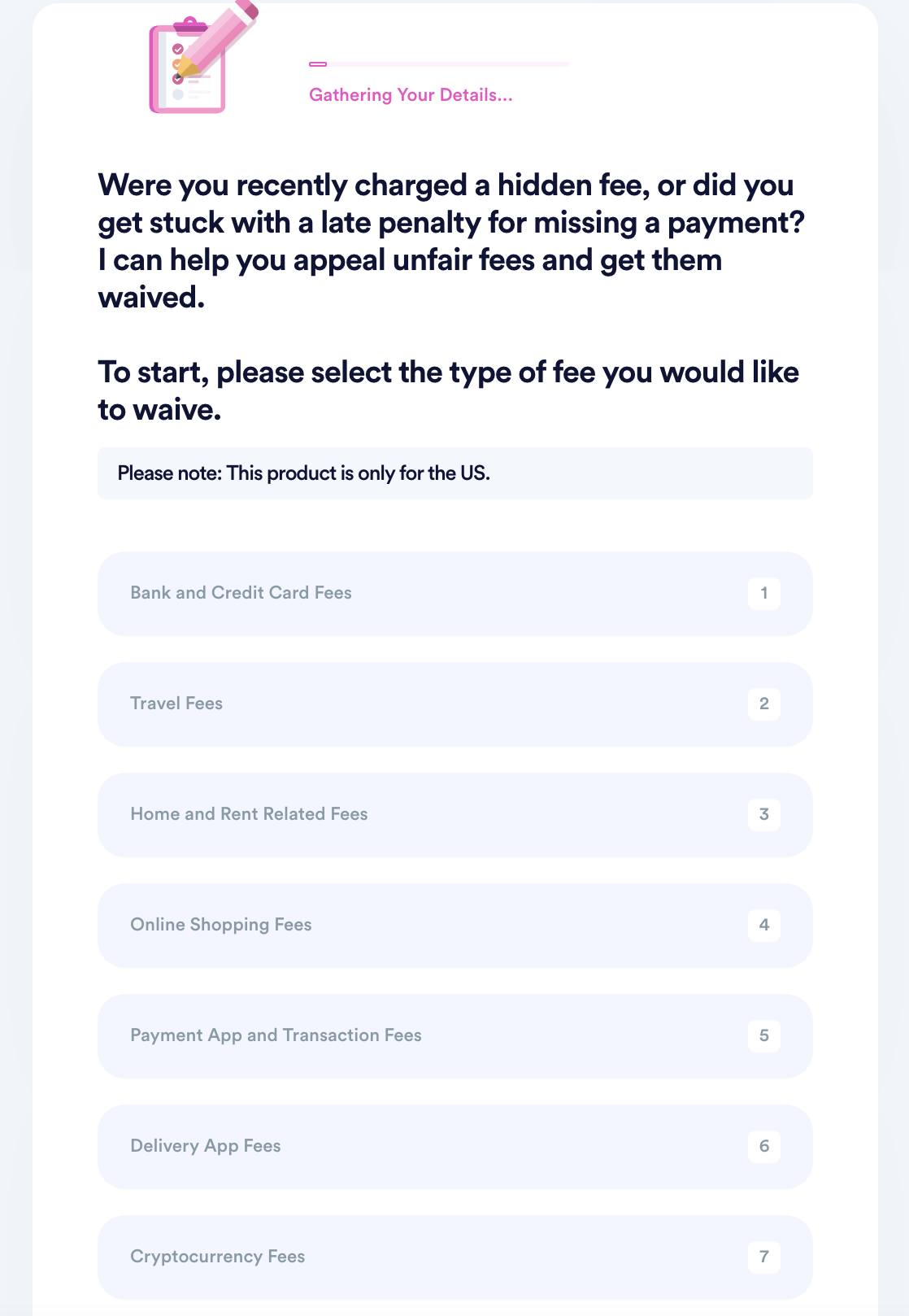 2. Select the merchant you want to appeal fees for, in this case Robinhood, and enter the details of your transaction. This should include your associated account details.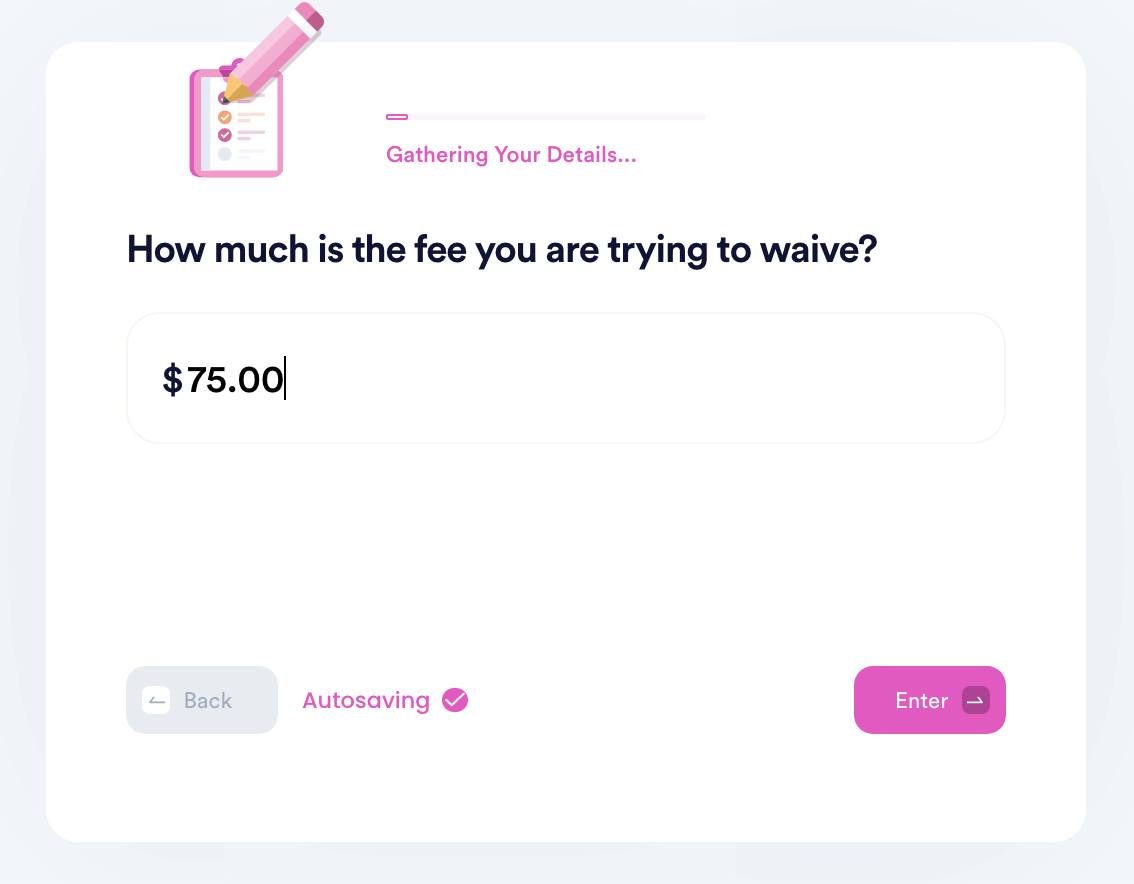 3. Submit your case! DoNotPay will generate the best argument for your case and make sure your fee waiver request gets sent to Robinhood for processing.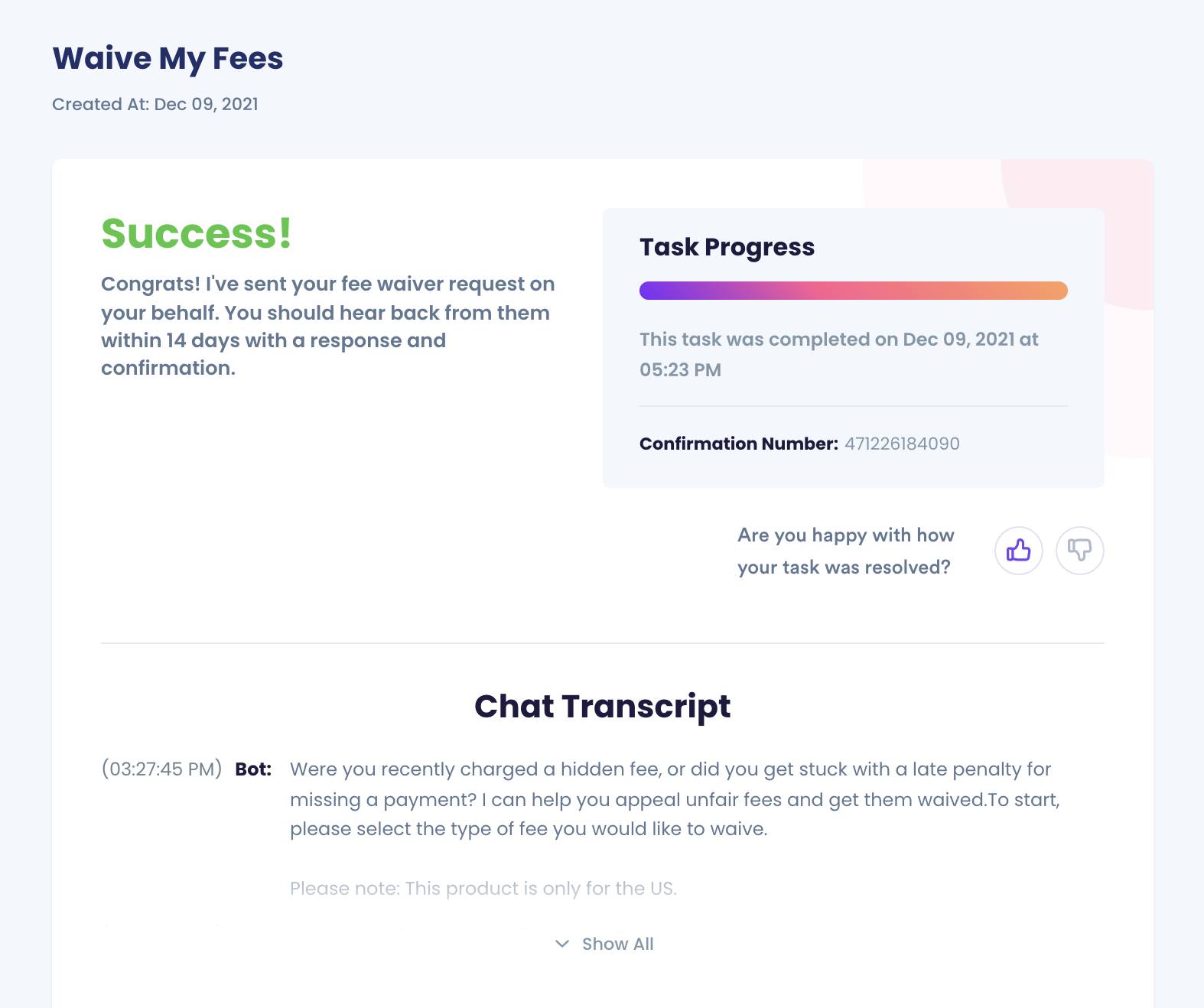 DoNotPay generates the request  so you don't have to attempt to speak with anyone or try to argue your case. We'll do it for you and save you the trouble.
Why Should I Work With DoNotPay?
DoNotPay handles far more than you could ever realize. Aside from fighting fees and recovering passwords, DoNotPay always strives to provide the service you need for any online obstacle. We'll do it fast and get you results quickly.
DoNotPay Helps You Fight Fees for Any Company
Your Robinhood fees are not the only ones DoNotPay helps you fight. We fight and waive fees no matter if it's:
Does DoNotPay Help With Anything Else?
DoNotPay strives to provide every service our customers could need. We'll even assist you with:
These are just a few examples out of thousands of options available through DoNotPay.