How to File a Lawsuit Against Rite Aid

Rite Aid is the 4th largest retail pharmacy chain store in the US. As with most drugstores of its kind, there are two major divisions to its operations: a section for prescription services and another for consumer convenience goods. Unsurprisingly, most lawsuits filed against Rite Aid fall under these two categories.
This article will explain some of the lawsuits common with Rite Aid, and how you can sue Rite Aid in small claims court using .
Common Right Aid Lawsuits
Prescription Services
Consumer Goods Services
The prescription section is governed by the HIPAA Act, laws against medical malpractice, and other consumer protection agencies for pharmacies.
The consumer section of Right Aid business operations is primarily governed by the Premises Liability law, which puts the utmost duty of care and safety for a visitor on the host while within premises.
Common complaints in this section include:

Violation of HIPAA laws: The Health Insurance Portability and Accounting Act of 1996 binds medical practitioners to non-disclosure or oath-of-secrecy concerning customers' medical records.

A failure to do so can cost serious lawsuits and even termination of the license for Rite Aid and its employees.

Medical malpractice: Any act of carelessness or negligence by medical personnel that inflicts temporary or permanent damage to a patient's body is medical malpractice.

Prescription overcharge: This breaches customers' right to fair pricing and can constitute solid grounds for legal action.

Wrong prescription: This also counts as one of several examples of medical malpractice and could lead to fatal consequences among sufferers.

Common complaints in this section include:

Personal injury claims: This comprises slip and fall cases, or other on-premises injuries incurred as a result of Rite Aid's negligence.

Harassment and discrimination: Acts like these violate the customers' Title VII rights and can be a just cause for suing Right Aid.

Retaliation: This mostly happens in situations where management is hostile to workers who speak up.

Delivery issues: In a pharmacy, poor delivery service can have grave consequences for customers, making it an extension of incompetence and negligence on the part of Right Aid.
Rite Aid Complaint Procedure
There are several steps Right Aid requires aggrieved customers to take before suing. First, you'll have to:
Contact Rite Aid's customer care
The company has a handful of dedicated phone lines for customer calls and for people with visual or auditory disabilities. There are also options for a live chat.
Rite Aid offers a 30-day reporting window for all grievances relating to discrimination and violation of Title VI Rights under section 504 of the civil rights act. You can read the rest of Rite Aid's reporting procedures on its website.
Complain to Professional Regulator
The Better Business Bureau, Consumer Protection Council, EEOC, and many respected bodies can help to bring Rite Aid's attention to your case.
Prepare and serve demand notice
In the absence of a satisfactory response, a demand letter will let the authorities at Rite Aid know of your claim, including how you want it solved, and the possibility of a lawsuit to follow if you get no response.
As an alternative to going to court, you can seek arbitration with Rite Aid. Arbitration involves independent arbitrators to hear both cases and the outcome of the dialogue. stays binding on both parties and can be taken to court in event of breach by any party. The most preferred alternative to arbitration is a small claims court.
How to Sue Rite Aid in Small Claims Court?
If you have sufficient evidence to prove Rite Aid caused you some loss or injury, and all efforts to get Rite Aid to remedy the situation have proven futile, you can use small claims court to get justice against Rite Aid by following these simple steps:
Gather evidence: This may be your purchase receipts, complaint letter, doctor's report, and other items that give your case some legal credibility and believability in court.
File your claim: Get your claims registered in the closest small claims court next to you.
Serve Rite Aid your claims: The court demands that Rite Aid gets notice of your intention to sue within a period that affords them time to make positive decisions before appearing in court.
Prepare for a court hearing: Whether you choose to get a legal representative or do it yourself, you need to adequately prepare for convincing the judge of your claim.
How to Sue Rite Aid With DoNotPay?
DoNotPay is an excellent tool to help you with any chosen grievance procedure against Rite Aid. Without DoNotPay, you can report to the EEOC, report to your superiors, and even get a lawsuit filed in small claims court. All you need to do is:
Go to and select the Sue Now product
Enter the type and value of compensation you seek
Select whether you want a demand letter or court filing forms
Describe the reason for the lawsuit and submit any applicable evidence
That's it! DoNotPay will generate a demand letter or court filing forms for you. The robot lawyer will also mail a copy of your demand letter to Right Aid on your behalf!
What Else Can DoNotPay Do?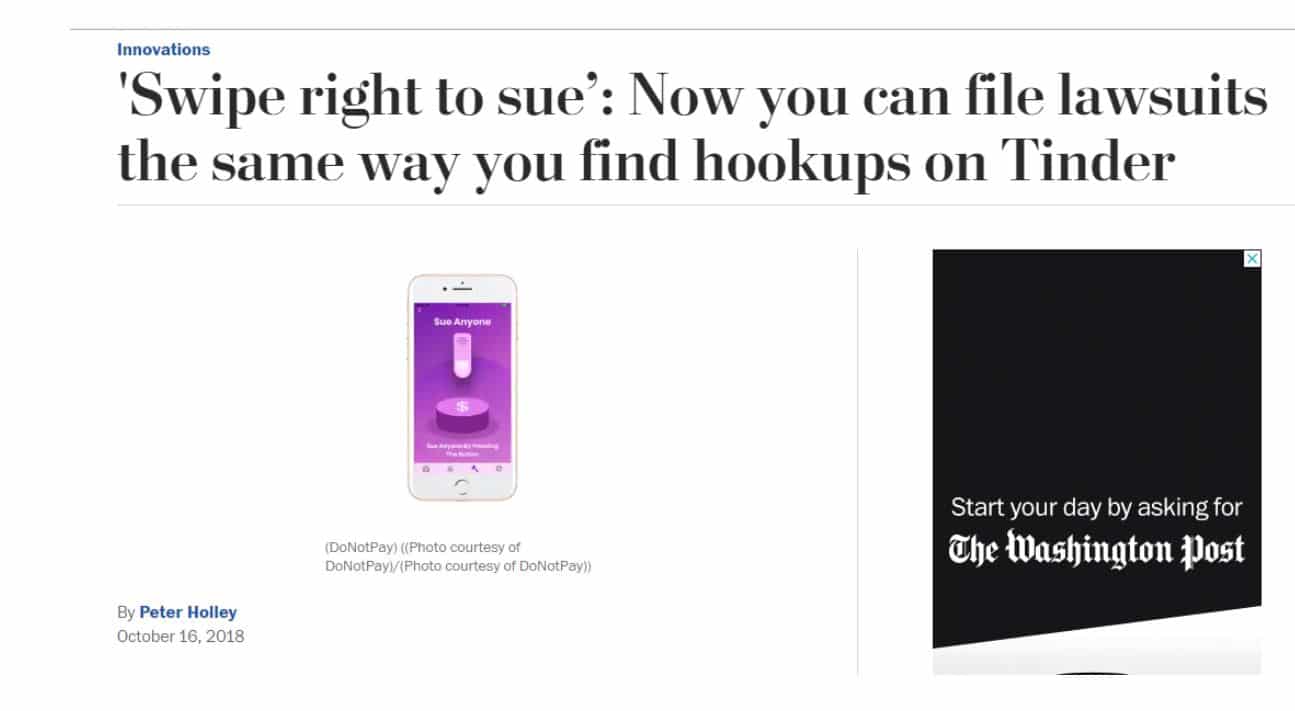 DoNotPay has a track record of helping people sue anyone and win! Check out some of the big corporations we have helped sue: