Revoke a Power of Attorney With One Hand Tied Behind Your Back
Granting people the authority to handle your matters can be of great help in lots of situations. What about if you'd like to terminate your agreement? How can you revoke a power of attorney?
We'll explain the process in detail. DoNotPay can help you create a power of attorney (POA) document smoothly next time you need it.
What Is a Revocation of a Power of Attorney?
A revocation of power of attorney is a legal document that cancels a POA. This document is created when the principal—the individual granting the power—doesn't want or need the other person—the agent or attorney-in-fact—to act on their behalf anymore.
How To Cancel a Power of Attorney
While a POA agent can handle the defined financial, medical, property, or other matters on the principal's behalf for a limited period, their legal powers can extend with many power of attorney types.
The granted powers will end in the following events:
Termination of Power of Attorney
Extra Information
With the termination date
If a POA document specifies the termination date, the authority given to the agent automatically ends on that date
The principal becomes incapacitated
If a principal becomes physically or mentally incapacitated, most POAs—including the general and financial ones—end. In this event:

A springing POA becomes effective
A durable power of attorney can take over

The agent steps down
If the agent cannot fulfill the defined obligations, they can stand down at any time
The principal dies
If the principal passes away:

A POA letter ends automatically
The agent loses the legal authority to manage the principal's affairs

Revocation of POA
A principal can revoke all POAs:

For any reason
At any time, i.e., even before the specified end date of the POA document
When Should You Revoke a Power of Attorney?
The principal can revoke a power of attorney for numerous reasons, including the following:
The specific POA purpose ended, e.g., the document served for the sale of a property that has been implemented successfully
The principal can handle all current affairs, i.e., doesn't need help in a specific area anymore
The agent cannot act for the principal anymore because, for instance, the attorney-in-fact:

Dies
Divorces the principal (in case the spouse was appointed to act as the POA agent). In some states, e.g., Alabama, a POA is automatically revoked in this case
Isn't in a position to continue with the specified activities and responsibilities
Proves to be unreliable, careless, or incapable. In this case, the principal can appoint another agent
How To Revoke a Power of Attorney
If the principal decides to revoke a power of attorney, they can do it:
Verbally—By informing the agent that their POA is revoked. If you opt for a verbal revocation, you should:

Do it in front of witnesses
Make sure your state laws don't require a written revocation

In a written form—A written revocation may be the best way to avoid any misunderstanding and disputes even if your state regulations don't mandate one
A Revocation of a Power of Attorney Template
To make a revocation of a power of attorney legally valid, the document needs to clearly state that a power of attorney is revoked. It should also include the following:
The principal's name
The agent's name
The date the power of attorney:

Took effect
Is revoked
Be aware that most U.S. states require:
The principal to provide the revocation to:

The agent—You should also ask the attorney-in-fact to return all POA copies
Any third parties the agent had contact with, e.g., government, medical, financial, and insurance institutions

The revocation to be registered if the POA was also filed with a specific agency, e.g., land title or county clerk offices
While you can find POA revocation templates online, you should consult your state law to fill out the document correctly.
When you revoke one power of attorney document, you can make another to:
Appoint another agent
Cover other matters you need help with
Create a Power of Attorney Document Efficiently With DoNotPay
Power of attorney comes in handy in numerous situations. If you need to be away for work, medical treatments, or anything else, your agent can handle your affairs so you don't fall behind.
With DoNotPay, you won't have to spend a fortune on a lawyer to get an appropriate and legally binding document.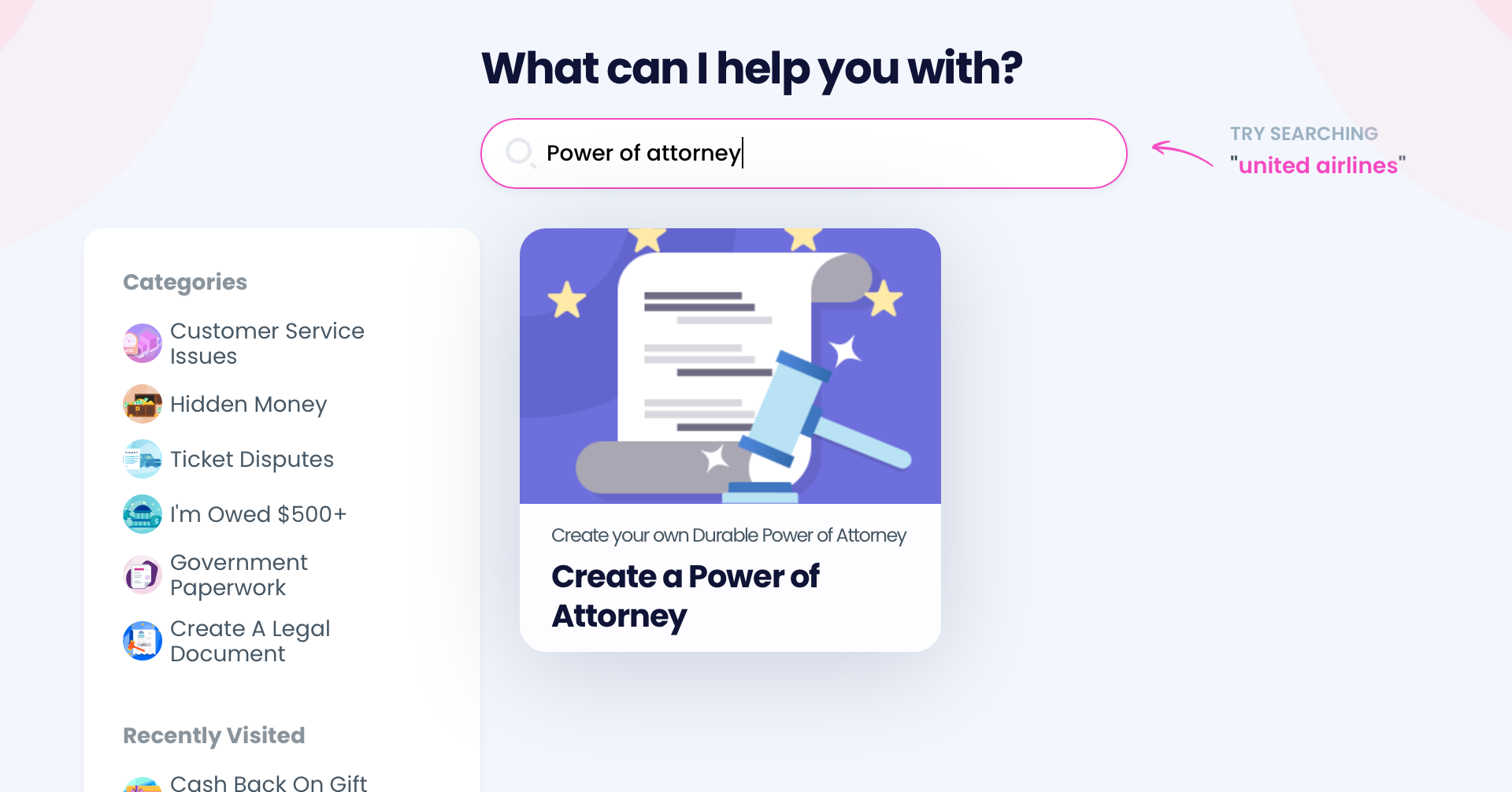 Our AI-powered app collects state-relevant POA requirements and creates a valid power of attorney tailored to your specific needs.
Here's how to do it. Subscribe to DoNotPay and take these steps:
Select the Power of Attorney tool
Answer a few questions our chatbot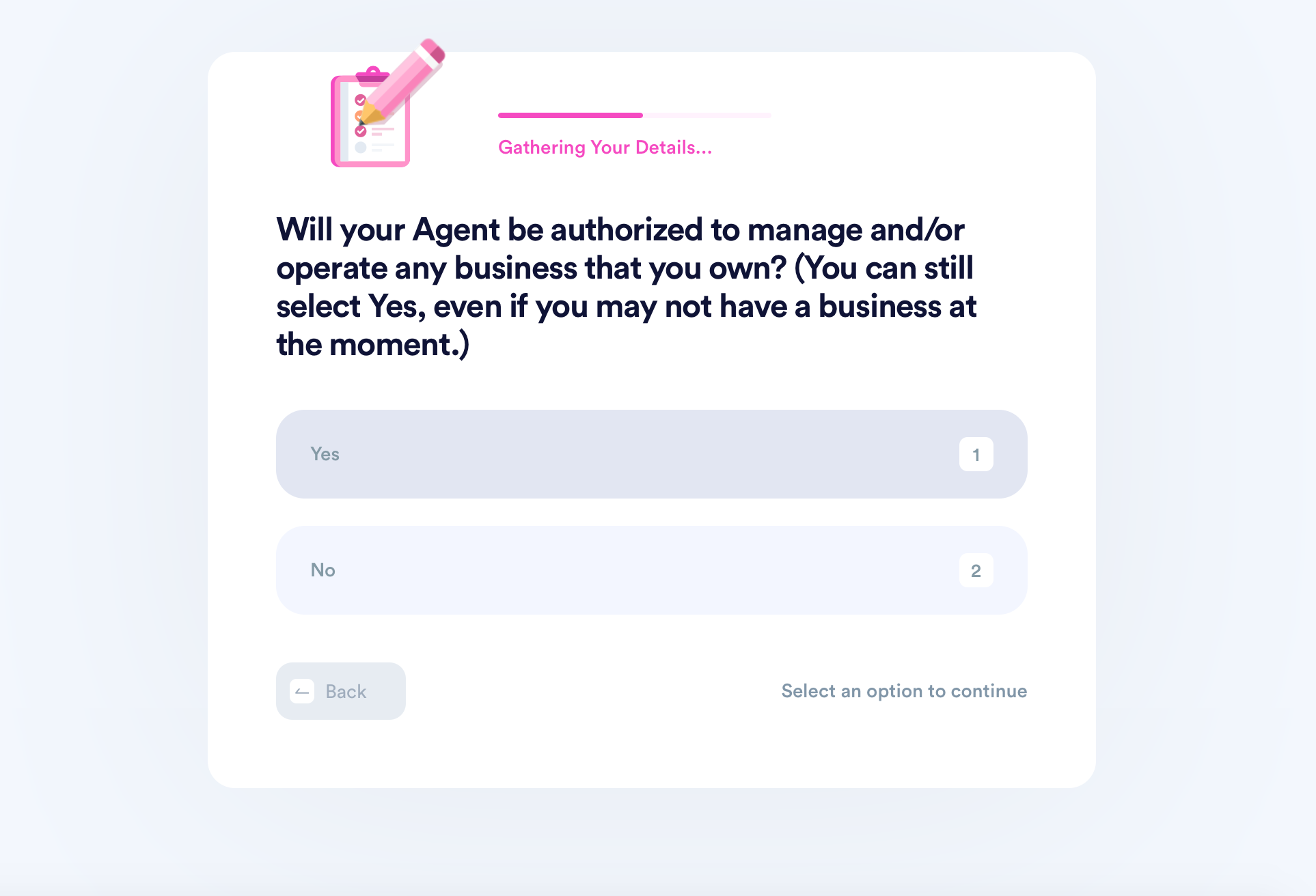 The provided information will give us an insight into your circumstances, and we'll use it to generate a document complying with state and personal requirements. You'll receive a POA with two notices that you and your agent should read.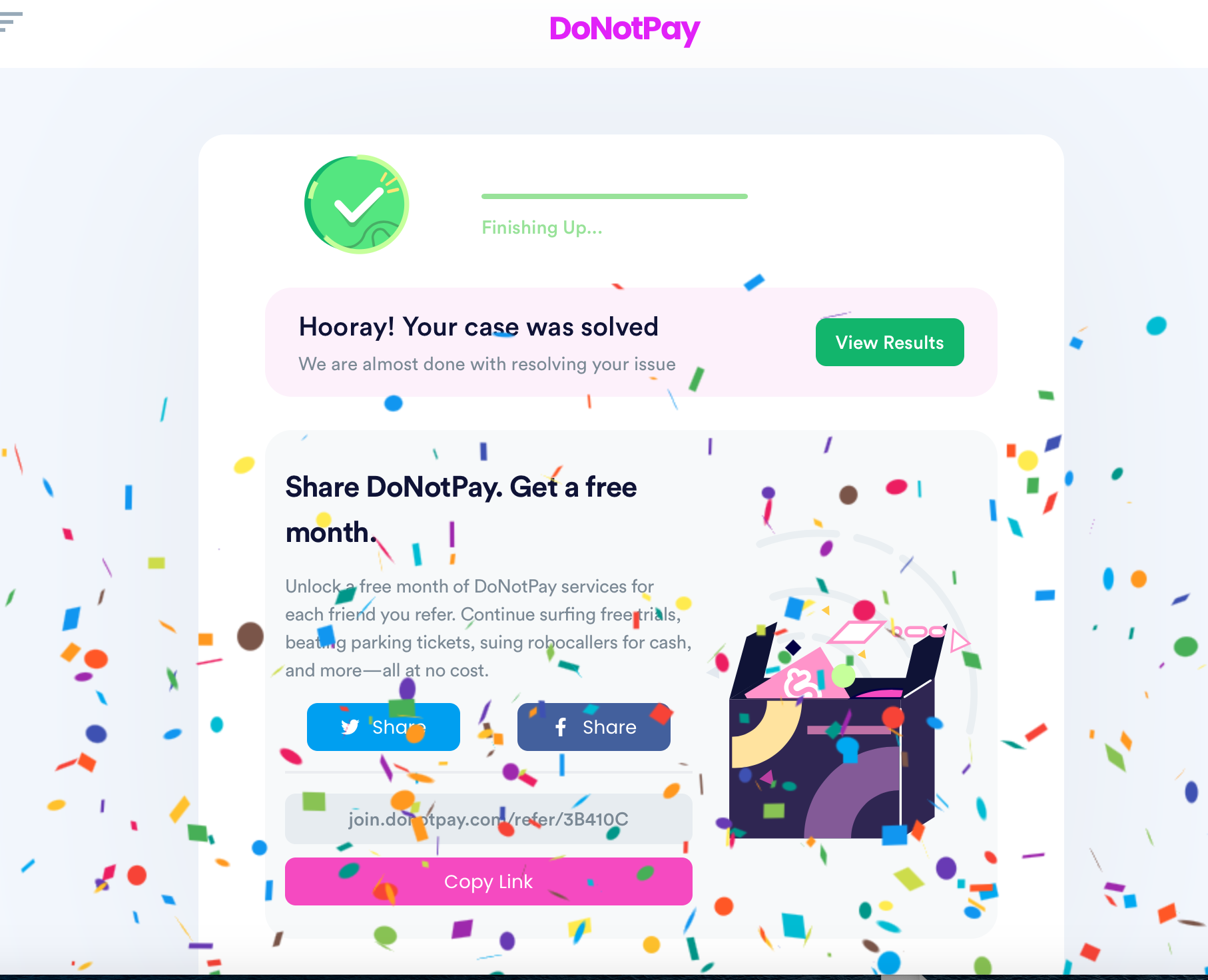 Don't forget to have the agreement notarized as most states require it. You can do it via our app because we can connect you with a certified notary public in no time!
Explore All the Facets of Our Multi-Purpose Platform
Our app is great for helping you with your money, but the benefits of your DoNotPay subscription don't stop there. The portfolio of DoNotPay's products and services is so diverse that anyone can find something useful to make their daily tasks easier.
We can help you deal with annoying DMV appointments, protect your privacy by offering a burner phone number, or avoid trips to a post office with our mailing service!
Find a more comprehensive yet cheaper subscription—we'll wait!
Take Control of Your Finances
DoNotPay is a great way of taking care of your money, whether you're cost cutting or looking for some extra income. Your new virtual assistant will help you: