Report Manager the Easy Way
Millions of employees face abusive managers at work. They are targets of discriminatory comments, harassment, or threats, which leads to a decrease in productivity, job satisfaction, and commitment to the organization. 
If you think you have been abused by your manager, you should understand that mistreatment is unacceptable in any workplace. This article will help you learn how to voice your concerns, and guide you through the process of reporting abusive experiences anonymously with DoNotPay.
3 Types of Abusive Managers You Should Know
There are three types of toxic managers. The table below outlines their primary traits, underlying objectives, and ways employees have learned to cope with them on a daily basis. Keep in mind that it is not your responsibility to put up with a toxic manager. 
Type

Primary Traits

Objective

Survival Tactics

Narcissistic

Exploits others

Devalues others

Grandiose self-esteem

Lacks conscience

Seeks control

Micromanages

Be admired

Control others

Excitement of abusing others

Show admiration

Document your work

Avoid criticizing them

Do not take their behavior personally

Aggressive

Seeks to intimidate for the excitement of it

Difficulty modulating stress level

Underlying fragile self-esteem

Dominate and intimidate

Maintain self-esteem

Don't let them see you are intimidated

Help them achieve at work

Show deference

Rigid

Compulsive

Authoritarian

Oppositional

Passive-aggressive

Covering fragile self-esteem

Dominate

Control others

Feed their ego

Explain how your ideas fit into their plans
When Should You Report Your Manager? 
You should file formal complaints against your manager when you experience the following:
Condition
Definition
Harassment

Harassment is improper conduct directed at another individual that can occur through

physical assault, verbal abuse, sexual harassment, bullying, and more. 

Discrimination

Discrimination is treating people differently and often unfairly based on race, gender, age, or sexual orientation.

Illegal Activity

Any outright violation of the law by a

manager

is just cause for reporting.

Breaking Company Policies

A manager who fails to comply with company policies and regulations can be reported.
4 Ways to Prepare for a Convincing Complaint
Read the company policy

to ensure what you are reporting is covered by the company's rules and regulations.

Research past complaint cases

to know if the company has a record of protecting senior management or firing them. 

Document everything.

Keep careful records and make detailed descriptions of events that explain the offense clearly. 

Talk to colleagues

. Your

coworkers

may have experienced similar issues and if they can provide evidence or testimony, your complaint will become more substantive.
Where Should You Report Your Manager?
You should report your manager in writing to your Human Resources department. Employee complaints are critical to the drafting of HR reports, which can help improve your organization's culture. If HR ignores your complaint or retaliates against you, you may resort to government agencies such as the Equal Employment Opportunity Commission (EEOC) and the Occupational Safety and Health Administration (OSHA).
What Are the Risks for Reporting Your Manager?
Loss of career opportunities
Termination
Retaliation
Threats
Report Your Manager Anonymously with DoNotPay Today
Avoid having to go through all the stress and report your manager anonymously with DoNotPay. With our new Anonymous HR Complaint product, you can file a complaint to your HR department without having to submit your personal details. You can file a complaint easily with only a few clicks. All you have to do is:
1. Open the Anonymous HR Complaints product on DoNotPay.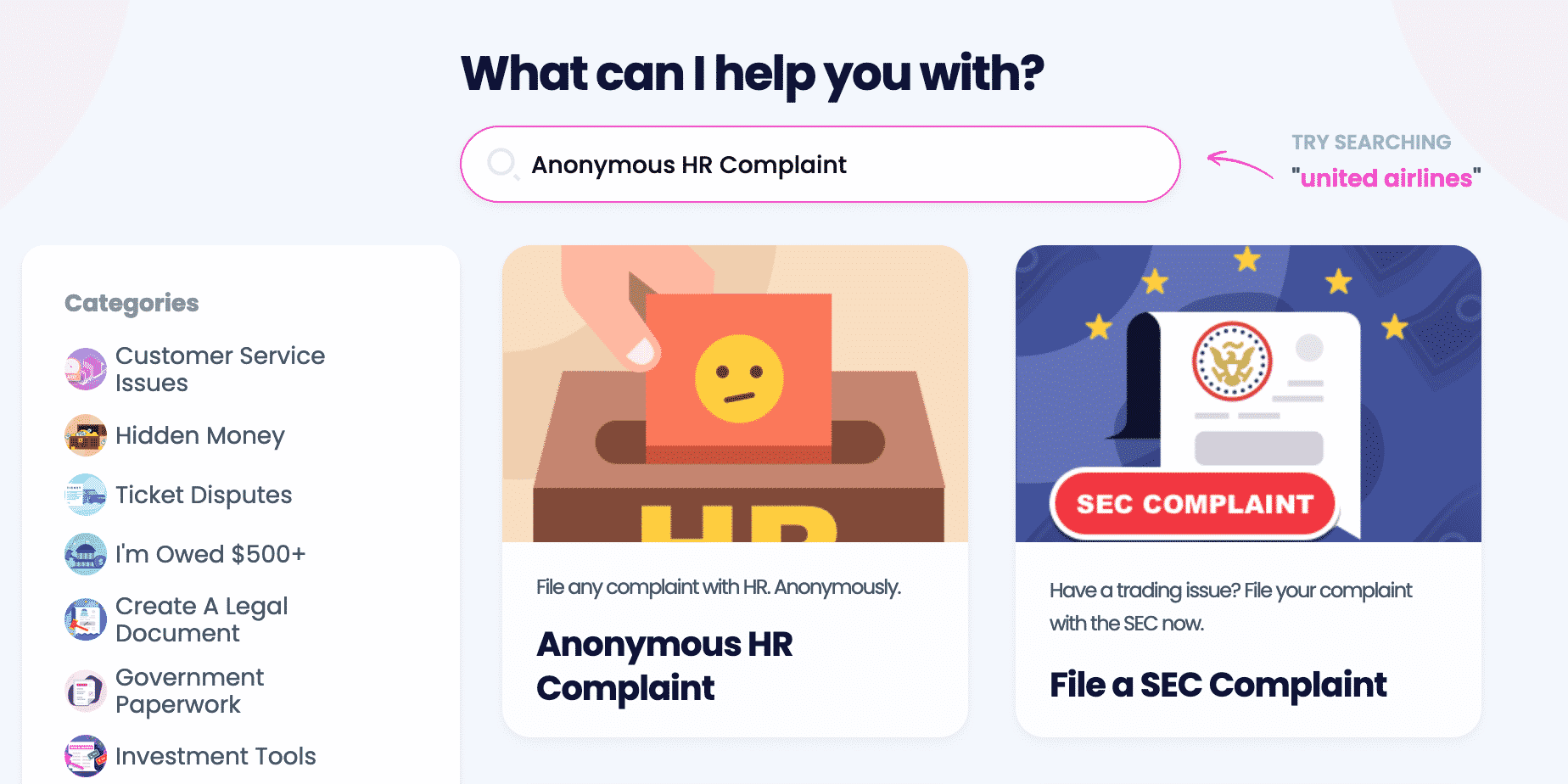 2. Fill in your employer name and HR department's mailing address.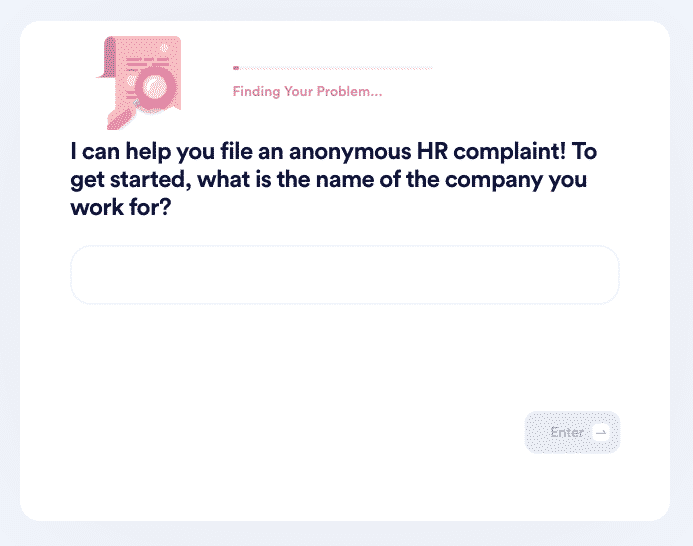 3. Explain clearly the issues that you are experiencing and how you want them resolved.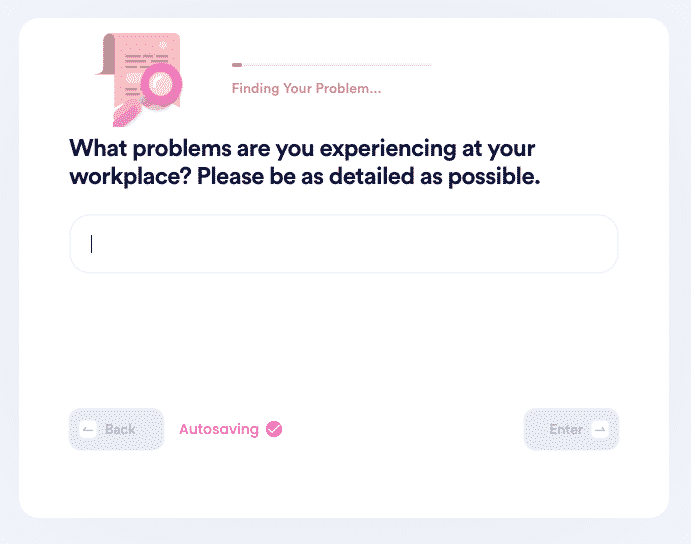 DoNotPay will mail the complaint without including your personal information! No need to worry about getting exposed - you will stay anonymous.
DoNotPay Has More
DoNotPay handles your stress so you can make more time for yourself and your loved ones! Access DoNotPay from any web browser and see how we can help you with: