How to Report Harassment on Facebook in a Few Easy Steps
Facebook is the undeniable king of social media. Ever since it was created in 2004, the number of Facebook users has been growing, reaching 60.6% of all Internet users in 2018. To make that number a little bit easier to grasp, Facebook reported 2.60 billion monthly active users and 1.73 billion active users on a daily level, as of March 2020.
You can use Facebook to check the news, play games, get in touch with friends, colleagues, and family members, run a business, or find like-minded individuals to talk about that new TV show you enjoy. Not everyone on Facebook is friendly, though.
Facebook did not invent bullying and harassment. Yet, widespread social media usage and the ease with which someone can find your profile make harassment more dangerous.
What Counts as Harassment on Facebook?
Having that one aunt who keeps adding cringe-worthy comments to every single post or photo you put on your Facebook profile might be annoying, but it won't provide grounds for a harassment claim.
There are far more severe things you can be exposed to on Facebook, especially if you are a minor. Just imagine how easy it is to create multiple fake accounts and start sending hateful messages or spreading harassing comments, like in this horror story by a Reddit user.
Most Dangerous Facebook Harassment Types
Facebook has many community standards meant to protect its users against harmful online actions. Their guidelines identify bullying and harassment as a range of behaviors—from making threats to releasing personal information. Still, it might be better to think of it in more precise categories. Serious offenses that could even involve the police include:
Harassment

—Online harassment can consist of different types of harassing actions, including

sexual harassment

, verbal harassment based on the discrimination against someone's race, religion, disability, etc., or any other action meant to terrorize you or make you feel unsafe

Hacking/identity theft

—Stealing someone's login credentials can cause serious harm—from deleting all your posts and memories to blackmail,

like in this Reddit user's case

. In many states, these actions are punishable by law

Stalking

—

Cyberstalking

includes unwanted surveillance of the target's Facebook activity, and it can come from strangers, intimate partners, individuals, groups, or even from corporations. Though looking up an ex's profile occasionally would not constitute an offense, having a

stalker

, like

this Reddit user

, can be a serious issue
Minors as the Most Sensitive Group
Facebook can be an extremely challenging place for teenagers due to their specific emotional state. Many people don't like to recall their high school period because they were taunted daily. Imagine what it must feel like when, thanks to social media, taunting never stops and gets an even wider audience.
According to the research by the Pew Research Center, 59% of American teens have been bullied or harassed online, with most of them identifying this as their primary problem. The numbers from Cox's 2014 Teen Internet Safety Survey shine more light on the issue:
Social Media Harassment

Reason for Harassment

Facebook (39%)

YouTube (29%)

Twitter (22%)

Instagram (22%)

*The total may not add up to 100% because respondents could select multiple options.

Appearance (61%)

Academic achievement/intelligence (25%)

Race (17%)

Sexuality (15%)

Financial status (15%)

Religion (11%)

Other (20%)
DoNotPay Can Help You With Reporting Harassment on Facebook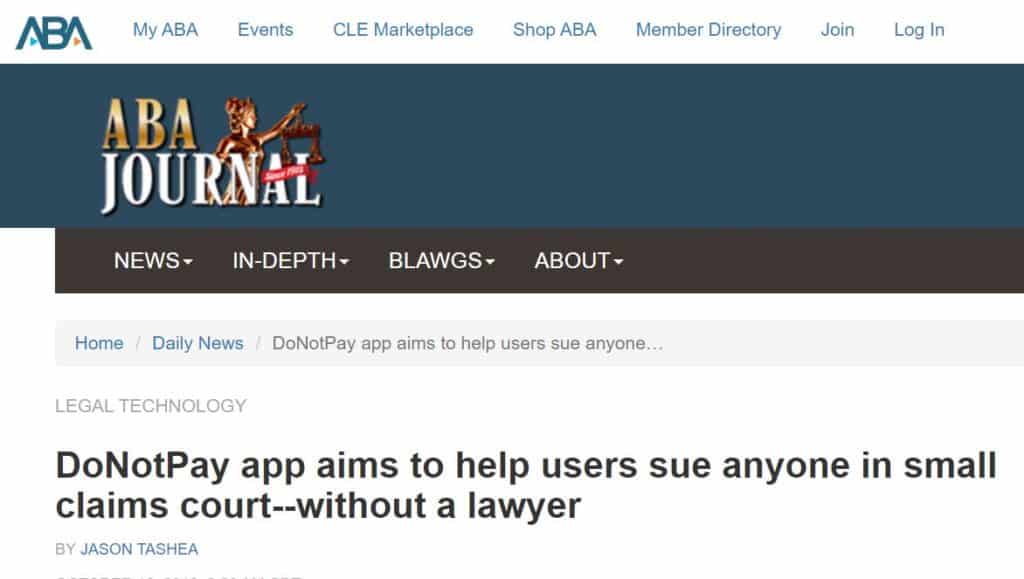 If you're having difficulties with stopping a stalker who keeps harassing you on Facebook and you don't know what to do, DoNotPay can help to get rid of them. Facebook harassment is a complex issue, and it can lead to many detrimental consequences to your emotional and mental health.
Researching options and figuring out the best way to act in this situation might take precious time, so DoNotPay developed a convenient method of doing something effective about your Facebook harassment problems.
All you need to is follow these simple instructions:
Open DoNotPay in your

Go to Relationship Protection

When prompted, choose Safety and Stalking

Have a short conversation with the chatbot and explain the issue

Add anything else relevant to the problem you're experiencing
In cases of Facebook harassment, DoNotPay will fix the issue by taking two crucial steps:
We will report the perpetrator's profile for online harassment and cyberbullying to Facebook's representatives so that they can investigate further

We will communicate with Facebook to block the harasser on your behalf and stop them from contacting you again.
How to Manually Report Harassment on Facebook?
Facebook has provided its users with options for manually reporting content they might find abusive or inappropriate. You can report nudity, hate speech, threats, etc. even if you are not the primary target of harassment. If you want to report a post that harasses you or someone else:
Locate the content you wish to report

Click on the three dots, usually in the upper right corner of the post

Choose Find Support or Report

Choose the category that best describes how that post violates the Community Standards

Click on Next and follow further instructions that will depend on the type of content you are reporting
This option (with slight variations) can be used to report Facebook posts that you see on your Feed or your Timeline, as well as photos, videos, whole pages with abusive content, inappropriate ads, and even events.
How to Report Someone on Facebook for Harassment?
Reporting posts might be a temporary solution because there is no way of knowing when another offensive and harassing post might be coming your way. If you want to protect yourself further from a person who keeps harassing you, it would be better to report their profile. You can do it by following these steps:
Find the profile you want to report and open it

Locate the three dots to the right and pick Find Support or Report

Check the offered options and pick one that suits your reasons the best

Click on Next, and submit a report to Facebook

Finalize the process by hitting Done
What Else Can You Do to Stop Harassment on Facebook?
In case you are experiencing Facebook harassment and planning to report it, a good piece of advice is to document everything you can. Take screenshots and save them on your hard drive or print them out. Here are some other ideas to explore:
Change your privacy settings so that you can control who sees your posts

Block or unfriend the user who is harassing you

Hide or mute the content you don't want to see any more

Remove tags on the photos or enable the option to review tags before the images are published

Don't post any personal details, including passwords, addresses, credit card information, phone numbers, etc.

Try not to retaliate directly as most harassers are looking for a reaction
Check What Other Things DoNotPay Can Do for You!

Not sure what to do about harassing phone calls? You don't even know what it means when someone is harassing you precisely? DoNotPay's Learning Center can provide all the information you need to protect yourself and deal with these issues.
Besides harassment, DoNotPay can help you solve other problems that cost you time and money. The greatest thing—you can do it from the comfort of your home in just a few minutes. Create a DoNotPay account in a , and explore other features that can make your life easier:
Dispute traffic tickets

Fight speeding tickets