How To Identify and Report Email Harassment
Online harassment should not be confused with spamming. Not every email that's annoying, whether it's the fourth one received from the same sender or not, can be flagged as harassment. The email should also include some signs of harassing behavior in order for a harassment report to be valid.
We'll help you figure out what constitutes email harassment, how to recognize it, and when and where to report it.
Email Harassment 101
If you believe you are the target of email harassment, you need to learn the fool-proof ways to tell that the message you received is abusive. These are the most usual red flags that suggest you can and should take action against the email abuser:
Sexism

Racism

Direct personal threats

Stalking

Impersonation

Hate speech
It's also vital to make sure the sender is hurting you intentionally and repeatedly if you want to prove you are exposed to harassing behavior. Online harassment or bullying also refers to other kinds of more specific abusive behavior, such as:
Trolling

Doxxing

Catfishing

Swatting
The table below illustrates a couple of examples of online behavior that qualify as cyber harassment and a couple that don't.
| | |
| --- | --- |
| Situation | Considered as Harassing |
| Someone unintentionally sending you an infected attachment | ✖ |
| The stalker repeatedly sending you manic messages | ✔ |
| A workmate emailing you a joke about your hidden past | ✖ |
| Somebody emailing your business partners, using your name and other personal information | ✔ |
How To Stop Abusive Email With DNP

You're probably not enthusiastic about going through the process of blocking unwanted emails and reporting them manually one by one. The good news is—you don't have to! With DoNotPay, all it takes is a couple of clicks, and we'll unsubscribe you from any unsolicited and abusive emails in a matter of seconds.
To get rid of spam, phishing emails, and email harassment for good, follow these simple steps:
Log in to your account in the

Select the

Spam Collector

option

Type your email address to connect it with DoNotPay

The next time you receive a harassing email, you need to forward it to

spam@donotpay.com
After following these steps, you won't go through the hassle of receiving emails from the harasser. You might also be given a chance to take revenge—provided there is a class action against the sender. If you opt to join it, you may even gain financial compensation. In case of a successful settlement, you can receive up to $500.
How To Stop Harassing Emails Manually
If you want to keep yourself safe against abusive emails, there are recommendations you should follow:
If you know the harasser, warn them you don't want any contact with them

Block or filter messages

from the harasser

Don't open attachments before you make sure the sender is known to you

Keep a log of any harassing emails you receive

Save all abusive emails electronically and in hard copy

If the harassment takes place at work, inform your superior on any harassment you experience

If the harassment continues after your warning is sent to the abuser, get in touch with the Internet Service Provider (ISP)

If you find it necessary, contact the police

Do not reply to harassing email using abusive language, as you might be registered as a harasser yourself

Do not engage in any uncomfortable communication
When and How To Report Cyber Harassment to the Police
No matter how embarrassed or frightened you may feel, you need to inform the police about abusive emails if you suspect an immediate danger. If harassment is constant and severe and you feel threatened by the sender in any way, you can and should seek aid from the local police department.
Severe implications for safety and mental health might appear if cyberbullying is not addressed adequately and timely.
Filing a Police Report For Harassment?
When you realize it's time to file a report against email abusers, keep in mind that formal procedures may not be the same in all states. In all states, though, you will be required to present evidence of the harassment, so better be prepared!
Call the police when you're ready to provide the following:
Evidence on email harassment—email log or screenshots

Details on your relationship with the abuser

Any personal information you may have about the harasser (name, email address, social media account details, username, cell number, etc.)

Any details you might provide about the harassing behavior of the abuser
How To Take Legal Action Against Email Abusers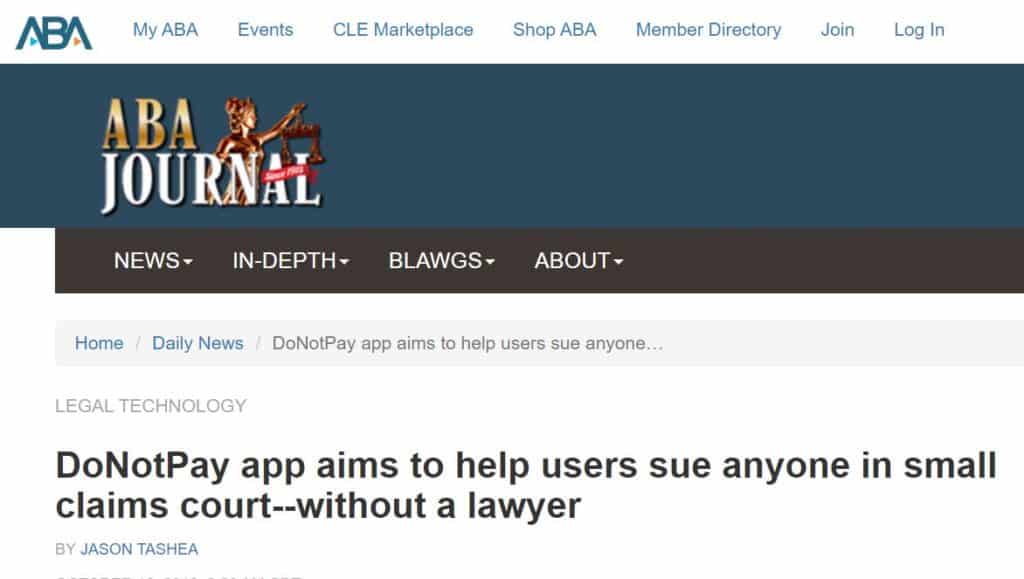 Cyberbullying laws vary among different states. Statista reports that as of November 2018, 48 states had electronic harassment laws which directly included cyberbullying. There were 44 states which included criminal sanctions in their cyberbullying laws.
The penalties for cyberbullying can range from civil penalties to jail time, depending on the state's cyberbullying laws.
If you consider taking legal action against a harasser, it may be wise to consult with an experienced criminal attorney.
How To Report Harassing Emails on Gmail
You can report one or multiple harassing senders and stop receiving abusive emails from them with all email providers. We'll show you how to do it with Gmail.
You can choose DoNotPay to report unwanted emails on Gmail if you want to complete the process more comfortably.
If you want to stop spam manually, you'll go to the Report Spam or Report Phishing options, by clicking on the three dots in the upper corner of your email account. Another solution is to move an email to the spam folder manually. This will cause the sender's emails to go to the junk folder automatically in the future.
DoNotPay Can Help You Get Rid of Physical Junk Mail Too
Throwing away all the unwanted paper waste that your inbox gets swamped with daily is rather annoying. Still, you get exhausted at the very thought of any unsubscribing process you need to go through yourself to stop receiving junk physical mail.
There's no need for you to waste your time! We have an awesome feature—DoNotMail— which will unsubscribe you from any unwanted mail. This way, you'll declutter your mailbox, all the while helping protect the environment! You only need to take a photo of unwanted material and send it to us, and you'll get rid of that sender for good.
What Else Can DoNotPay Help You With?

Once you try any of our services listed below, you won't be able to resist the comfort we'll bring you! You'll save yourself from the hassle of blocking unwanted emails on your Android, iOS, or desktop, and we'll be eager to give you a hand with a variety of other issues.
You can access the DoNotPay app from your . Select the service that you currently need help with and save time, money, and energy.
DoNotPay can help you with:
Advising you on problems with speeding tickets

Solving issues with traffic tickets