All About Renter's Rights In Colorado
Every state has different landlord-tenant laws. For residents of Colorado, it is essential to understand your renters' rights before signing a lease agreement.
Landlords are in the business of making money, and some will stop at nothing to avoid paying for necessary repairs, keep your security deposit, or even try to evict a tenant without notice.
Trying to communicate with some landlords can be intimidating and often frustrating. DoNotPay offers a Landlord Protection product that can help you resolve disputes, break your lease early, and even show you how to kick out a roommate when needed.
Renting a property from an unscrupulous landlord can lead to lengthy issues, time-consuming attempts at communication, and sometimes loss of income.
Let DoNotPay help you eliminate the common frustrations of renting and stop landlords from taking advantage of you. By understanding , tenants can take back control and enjoy renting one of the many beautiful properties available throughout the state.
Colorado Landlord-Tenant Laws
Since Colorado is a landlord-friendly state, DoNotPay works hard to help protect its customer's renters rights. There are 5.5 million residents in Colorado, and more than 34% of the households are renters.
Whether you are concerned about the  or the Colorado Springs landlord-tenant law, DoNotPay can help you navigate the varying rules and regulations that govern renting practices.
There are several specific areas of landlord-tenant laws regulated by the state:
| | |
| --- | --- |
| Security Deposit | While there is not a required security deposit amount in place, most landlords require the equivalent of at least one month's rent to protect them against unforeseen damages or losses. Many tenants move out of a rental property, wondering how long landlords have to return a deposit. According to landlord-tenant law, Denver Colorado renters can expect to receive their money within 30 days of vacating the rental property. This could differ slightly throughout the state but is generally the guideline followed by most landlords. If a renter must leave the property unexpectedly due to hazardous living conditions, the security deposit must be returned to them within 72 hours or three business days. |
| Eviction | Unfortunately, some renters must contend with a landlord that is threatening to evict them. Colorado landlord-tenant law security deposit eviction or evicted building being sold does not give the property owner the right to retain a security deposit. Landlord harassment in Colorado is forbidden, and a landlord cannot forcibly remove a renter from the dwelling. Colorado statute landlord-tenant dispute mandates the eviction process is followed, especially in the case of abandoned property. |
| Right to Sue | If a tenant does not receive the return of their security deposit in the required timeframe, it is important to know how to sue the landlord for the deposit. Renters can start a case in small claims court or take the easier route and have DoNotPay help them file a complaint against their landlord. |
| Repairs | There are specific Colorado law landlord entering premises guidelines. |
Notice of entry is not required, and a landlord can enter the premises at any time for the following reasons:
To take care of maintenance issues and repairs
In the case of an emergency
Showing the property to future potential tenants
While not required, giving tenants 24 hours' notice before entering the rental property is a common courtesy.
DoNotPay can send a letter to the landlord about repairs. Whether you are having problems with appliances, a leaky faucet, or a broken door handle, DoNotPay can show you how to get help quickly and efficiently.
Keep in mind that if you are having flooring issues, Colorado tenant law carpet regulations are very specific. A landlord is only required to replace the carpeting in the rental property if the problem makes the dwelling unlivable due to mold or pest infestation.
When Can a Landlord Keep a Portion of the Security Deposit?
 A landlord can withhold a portion of the initial security deposit to cover:
Unpaid rent
Cleaning fees
Property damage (beyond normal wear and tear)
Fees related to a breach of contract, such as early termination fees
When money is withheld, the landlord must provide the tenant with an itemized list, detailing the number of deductions. If the tenant does not receive written notice, the landlord could forfeit their right to withhold any portion of the security deposit.
What Needs to Be Included in a Colorado Lease Agreement?
 A lease agreement signed by both parties is required for all rentals that are 12 months or longer in duration. Pursuant to Colorado state law, the lease must contain:
The full names of the property owner (landlord) and renter (tenant)
A description and address of the rental property
The agreed-upon rental terms
The monthly rental amount and due date
Penalties for late payments
Landlord and tenant responsibilities
Who is the responsible party for utilities?
Specific use restrictions, such as smoking or pets
How to Report a Landlord in Colorado?
If you have unresolved issues with the new Colorado landlord-tenant law, you can file a formal complaint against a landlord. Colorado Housing Connects can help you start a case and can be contacted at (844)926-6632.
The Colorado Department of Local Affairs oversees the organization and provides beneficial resources for landlord-tenant issues. However, they cannot mediate disputes and recommend hiring a lawyer for complicated matters or issues regarding unsafe living conditions.
How to Enforce Renters Rights in Colorado on Your Own
Understanding renter's rights in Colorado is one thing, but trying to enforce the regulations with an uncooperative landlord is often very difficult.
You can try to contact the landlord via text, phone, email, or regular mail, but often a property owner will not respond. If you provide written notice to a landlord and do not get a resolution, sometimes the only course of action is to file a complaint in small claims court.
Most tenants don't want to spend more money on hiring a lawyer to try and win a case against a landlord who keeps a security deposit or is acting otherwise inappropriately.
Fortunately, DoNotPay has created an easier, more efficient way to get results.
Enforce Renters Rights Colorado With the Help of DoNotPay
The easy-to-use DoNotPay Landlord Protection product can help tenants enforce the renter's rights Colorado law provides protection for.
The DoNotPay automated system can help you get back a security deposit, learn about Colorado eviction laws, resolve disputes, and show you how to break a lease early.
How to Break a Lease in Colorado Using DoNotPay:
If you want to break a lease in Colorado but don't know where to start, DoNotPay has you covered in 4 easy steps:
1. Search for and open the Landlord Protection product on DoNotPay.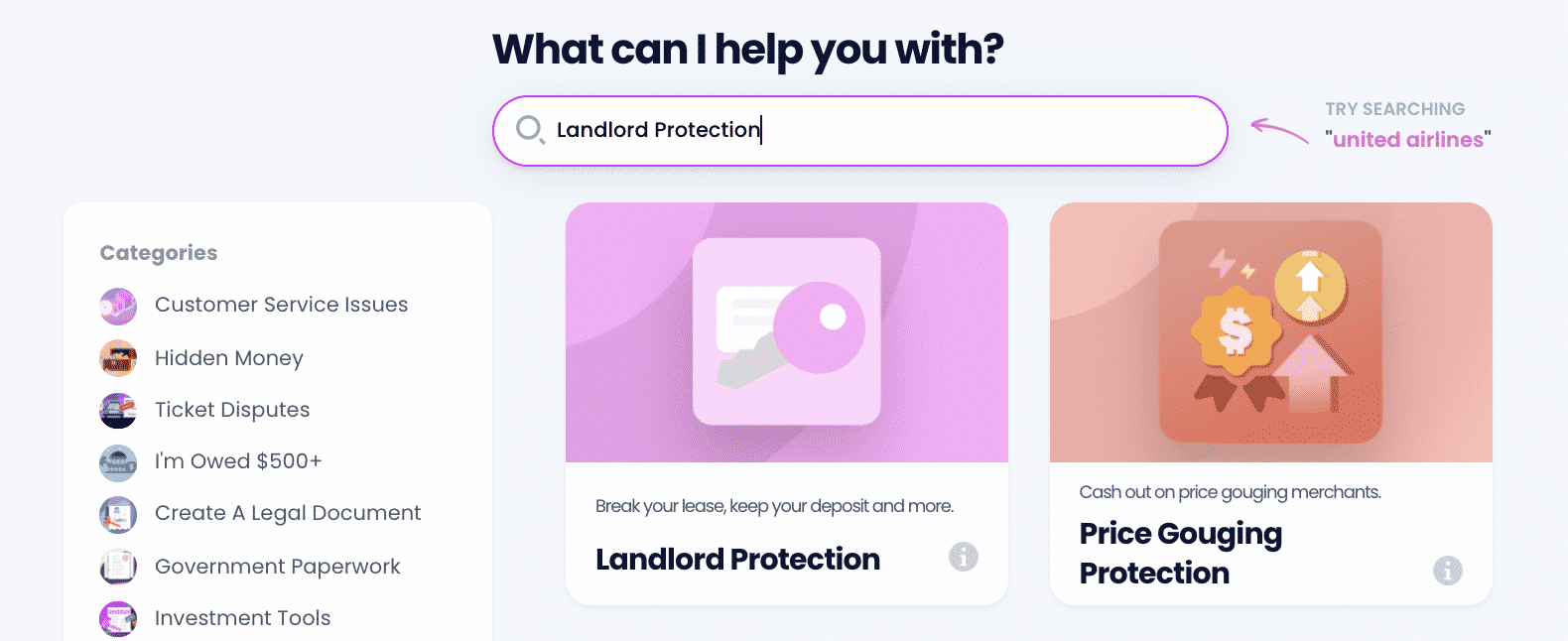 2. Select which issue applies to you.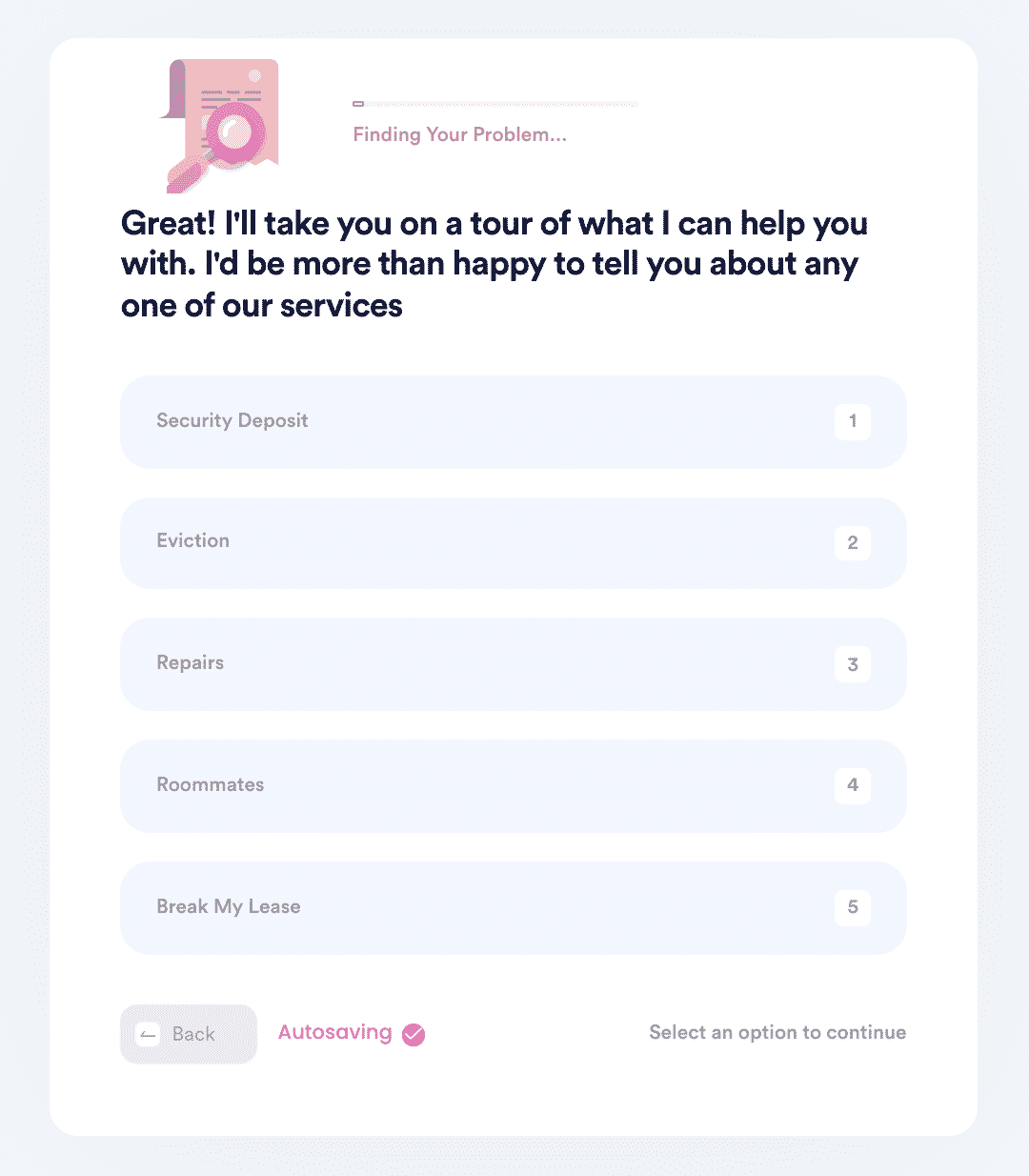 3. Answer a simple set of questions so our chatbot can collect the necessary information to create your demand letter.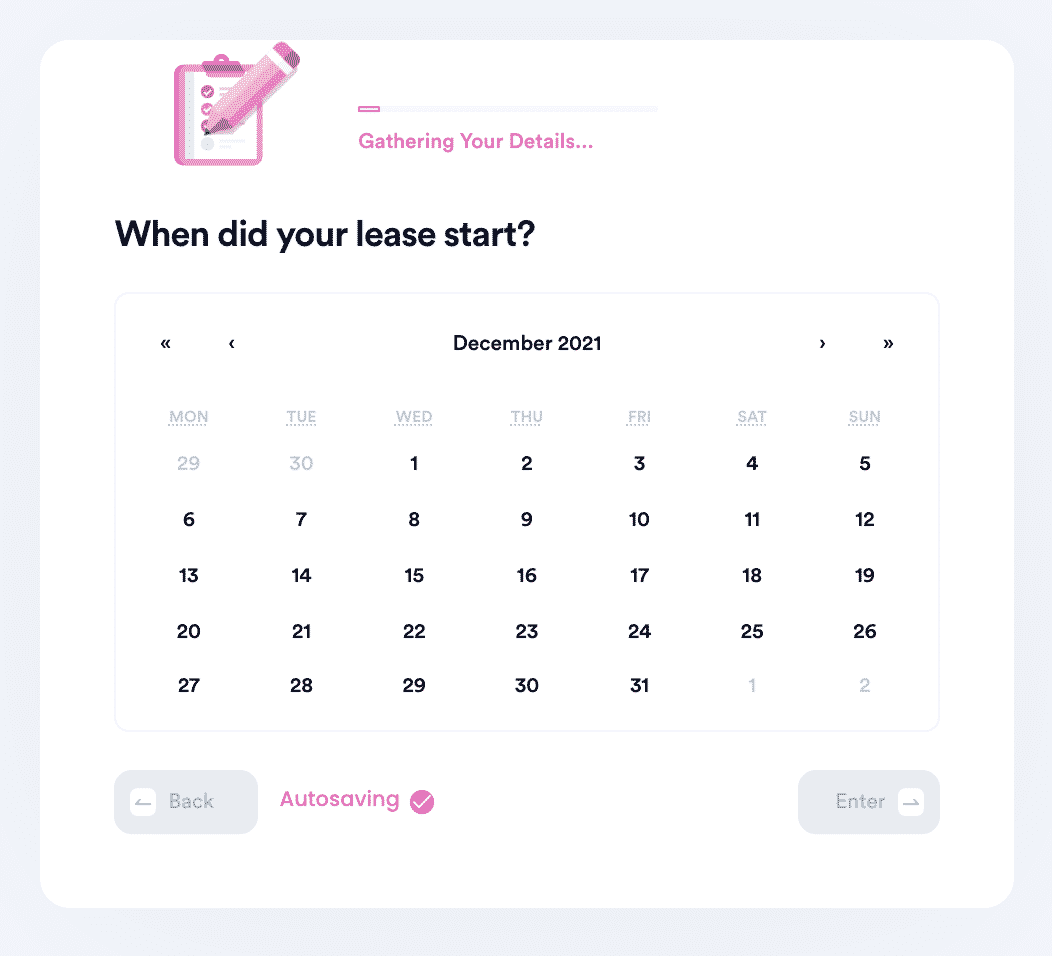 4. Choose whether you want DoNotPay to send the demand letter to your landlord or roommate on your behalf. If you already tried sending a demand letter and it didn't work, we can help you start the small claims court process.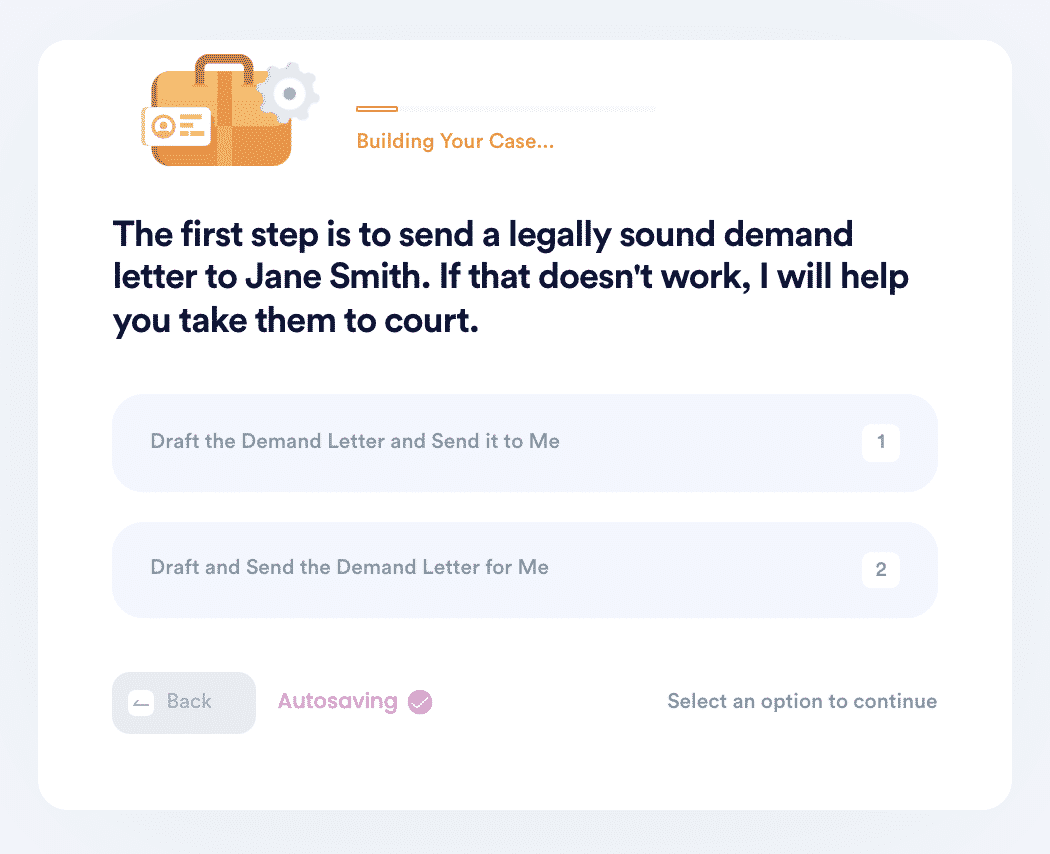 And that's it! Once your landlord receives the demand letter, you should receive a timely response.
What Else Can DoNotPay Do?
In addition to getting assistance with renters rights in Colorado, tenants can take advantage of the many services offered by DoNotPay, including:
DoNotPay is with you every step of the way, guiding you through some of life's most difficult tasks. There is no reason to struggle alone when DoNotPay can eliminate frustration and show you how to take control of your life.