Learn How To Get a Renters Insurance Claim Payout Stress-Free
Buying renters insurance is wise if you don't want to think about potential losses or damage to your rented home.
In case your personal belongings were stolen or the rented place was damaged, filing a renters insurance claim is the next step. How to ensure you receive a renters insurance claim payout?
DoNotPay will help you with this. We can assist in submitting numerous insurance claims, including accident, unemployment, flood, hail, hurricane, vehicles, and more!
A Step-by-Step Guide To Filing Renters Insurance Claims
When you notice any of your belongings to be missing or damaged, here is what to do:
Inform the landlord

Contact the police

Gather all the evidence

Get in touch with your renters insurance provider

File a claim
All these steps might seem daunting, but you need to go through them if you would like to get a renters insurance claim payout.
DoNotPay understands how challenging the whole process can be if you have to do it alone. Direct your energy towards something else, and let our app deal with insurance claims for you. From Allianz, USAA, GEICO, Hartford, Allstate, 21st Century, Fred Loya, Liberty Mutual to The General, Farm Bureau, Alliance United, Farmers, or FedEx, we handle any provider instead of you.
Notify Your Landlord
When something happens in your rented home, you need to inform the landlord about it. In case of a burglary, they must notify other tenants in the building.
Should there be any repairs to the damaged property, your landlord is the one who will be in charge of them. They will probably investigate other potential risks, including the security of doors, windows, electricity, or plumbing to ensure the unit is safe for living.
If you do not feel safe in your rented home, your landlord might find you another place to stay until all the repairs or security issues are resolved.
Report the Incident to the Police
Following a suggestion of the Insurance Information Institute to report the crime to the police, you should file a report for any major events, including:
Theft

Burglary

Vandalism

Explosion

Fire
To check if you must contact law enforcement, review your renters insurance policy. Even if your insurance provider does not mandate this step, it can only benefit your claims case.
Collect the Necessary Documentation
You must create a list of all your personal belongings that went missing or were damaged in the incident. Support the list with any bills proving the costs, if available. Take photos or videos to present the extent of the damage.
If you have paid for any repairs or replacement of damaged items, document them and provide the receipts. Insurance companies tend to reject renters insurance claims without receipts.
Make copies of all supporting documents as you will need to send the originals to the insurance provider.
Get in Touch With the Renters Insurance Provider
Contacting your renters insurance provider is the following step you need to take if you want to receive a renters insurance claim payout and compensation for the loss. Your insurance company will ask for details and supporting documentation to accept your claim.
Make sure you have the policy number and relevant information on the incident at hand since you will need them during the claims process. The provider will initiate a renters insurance claim investigation upon receiving your request.
How To File a Renters Insurance Claim
With a gazillion unpleasant tasks at hand, some people do not have enough time to file a renters insurance claim in due time. Do not miss the deadline since your provider can reject your claim.
Most renters insurance policies give you between 48 and 72 hours to file a claim, but you should review yours thoroughly to be sure.
Make a Bulletproof Insurance Claim
Besides the fact your claim can be denied, you need to repair the damages or replace the stolen items. The sooner you file a claim, the faster you will get your payout.
Make sure you:
Gather the necessary documentation

Complete an insurance claim form

File the claim within the given time frame
You can find the insurance claim form on the website of most renters insurance providers. File the form together with the required paperwork.
Remember that a well-documented insurance claim will be settled faster, so collect all the evidence to get your renters insurance claim payout as soon as possible.
Here is a summary of potential ways to file renters insurance claims:
| | |
| --- | --- |
| Can You Claim Your Insurance Via | Yes/No |
| DoNotPay | Yes |
| Company Website | Most likely |
| Phone | Most likely (to get information and assistance) |
| Letter | Most likely (for required documentation) |
| Email | Likely |
| In Person | Unlikely |
DoNotPay Can Help You Get a Renters Insurance Claim Payout
Stop worrying whether you have completed the claim form correctly and waiting on hold for a rep to answer your questions. Use DoNotPay to help you with this time-consuming endeavor.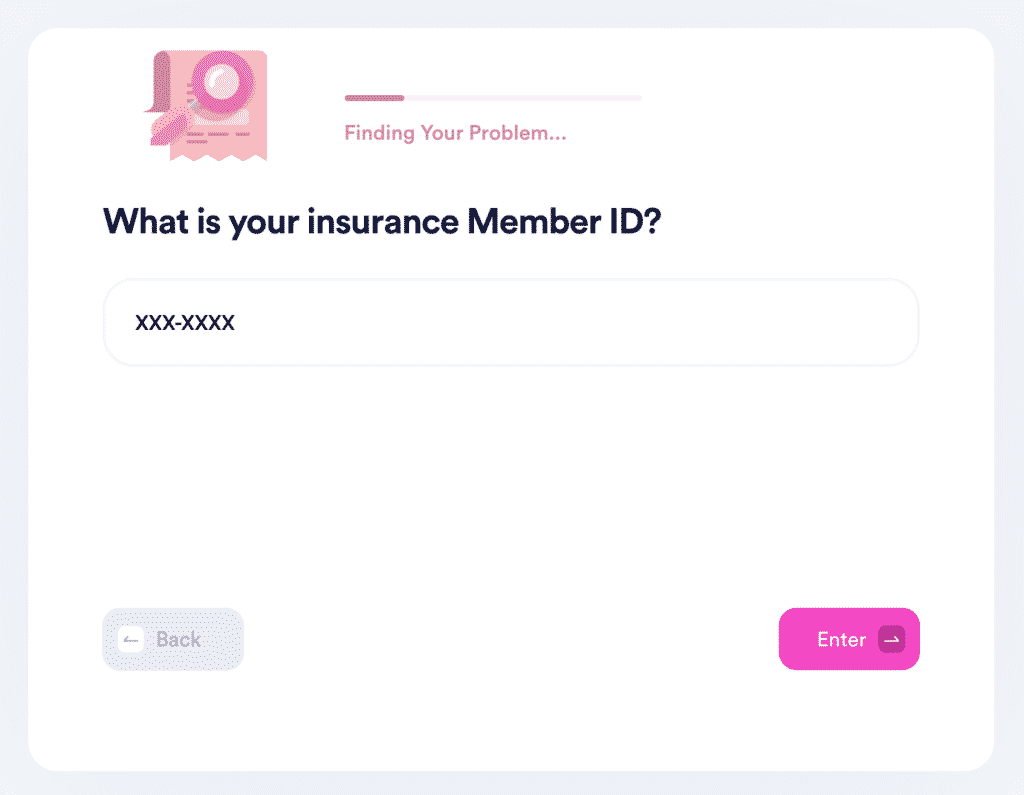 Initiate the claims process by taking these simple steps:
Open DoNotPay in your

Select

Renters Insurance

Enter essential information, such as the policy number and the policyholder's name

Indicate why you are filing your insurance claim and enter the details regarding the incident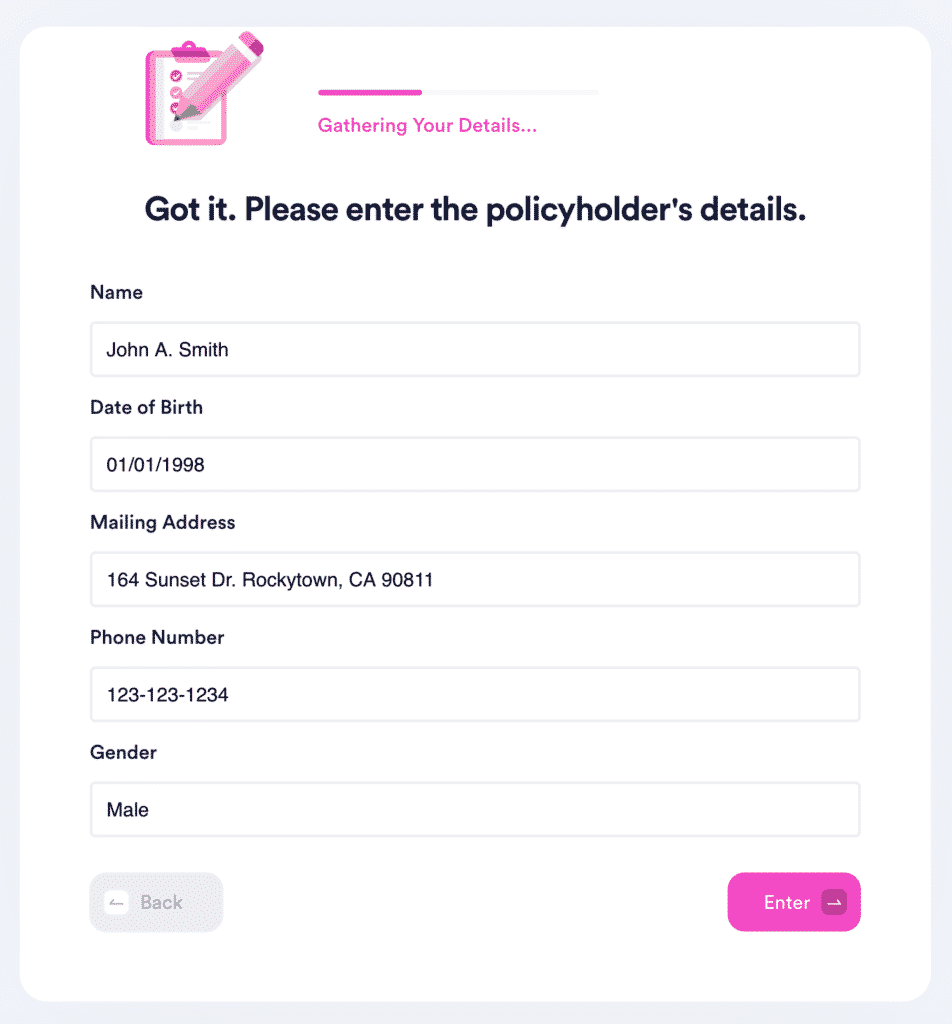 DoNotPay files your renters insurance claim to the insurance provider quickly. It should not be long before you hear from their representative with further instructions.
Your Provider Rejected Your Renters Insurance Claim? DoNotPay Will Help You!
If your renters insurance claim is denied, DoNotPay will help you appeal.
You need to receive the renters insurance claim payout to replace the stolen items and repair the damage as soon as possible. We get that!
That is why we will let you concentrate on getting your rented place back to normal while we will deal with the appeal process on your behalf.
How can we do that? Check it out:
Access DoNotPay from any

Pick

Renters Insurance

Click

Appeal a Denied Insurance Claim

Follow our straightforward prompts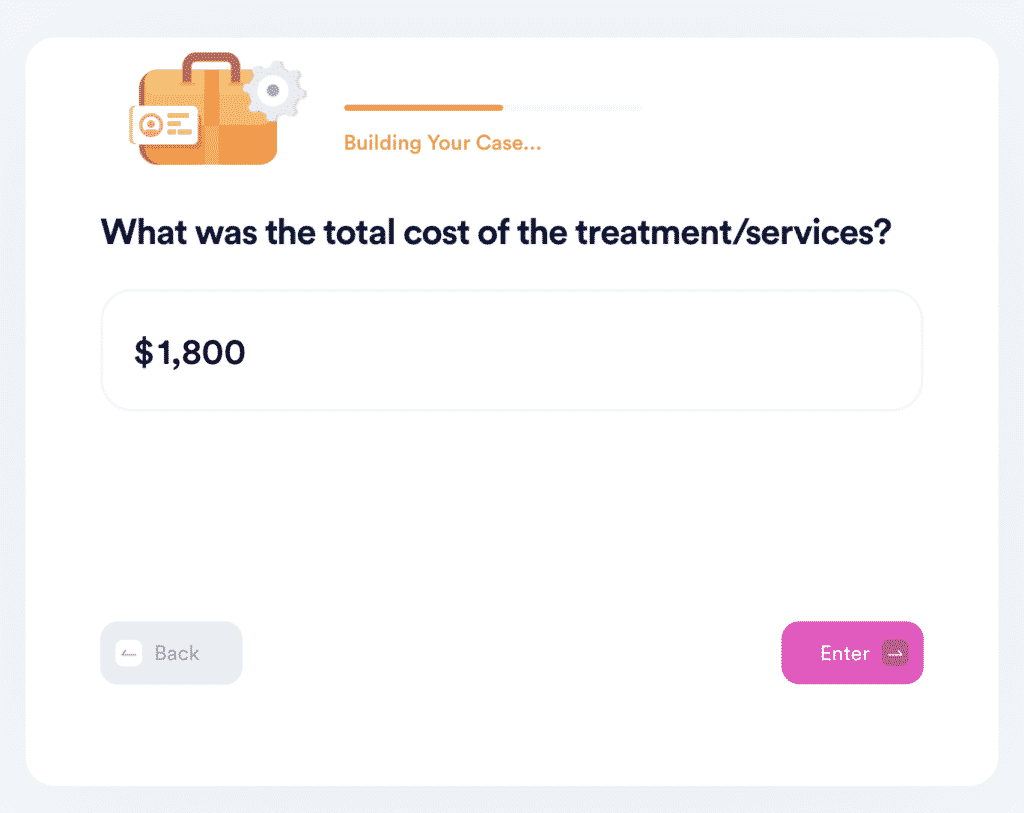 That is it! Our app will send your appeal letter to the renters insurance provider immediately.
Clear Out Your Daily Tasks Fast With DoNotPay
Are your parking tickets piling up, but the process of appealing them is way too complicated? Do you struggle to pay your bills but are not sure how to get an extension? Is it time to extend your driver's license, but reaching DMV is a nightmare?
DoNotPay will turn all of these dreadful tasks into easy-to-do items you can check off your agenda quickly!
Get rid of spam emails, texts, and calls quickly using our AI-powered app!
Learn how to secure compensation from airlines, get your college fees waived, claim your lost funds, or reduce your property tax—all with a few clicks!
Subscription Issues? DoNotPay Can Help!
If you are looking to test out a service, think twice before disclosing your payment info. Companies will often ask you for your credit card details even when signing up for a free trial—they charge you once the trial expires.
Use our virtual credit card, and don't worry about unwanted charges!
Our credit card gets automatically approved for any free trial, but it rejects any real charges since there is no money on it.
DoNotPay will locate and cancel all your unwanted subscriptions without you having to deal with customer service reps.
We can also help you request refunds from companies or take them to small claims court if they refuse to cooperate.