A Step-by-Step Guide to Filing a Complaint Against Renault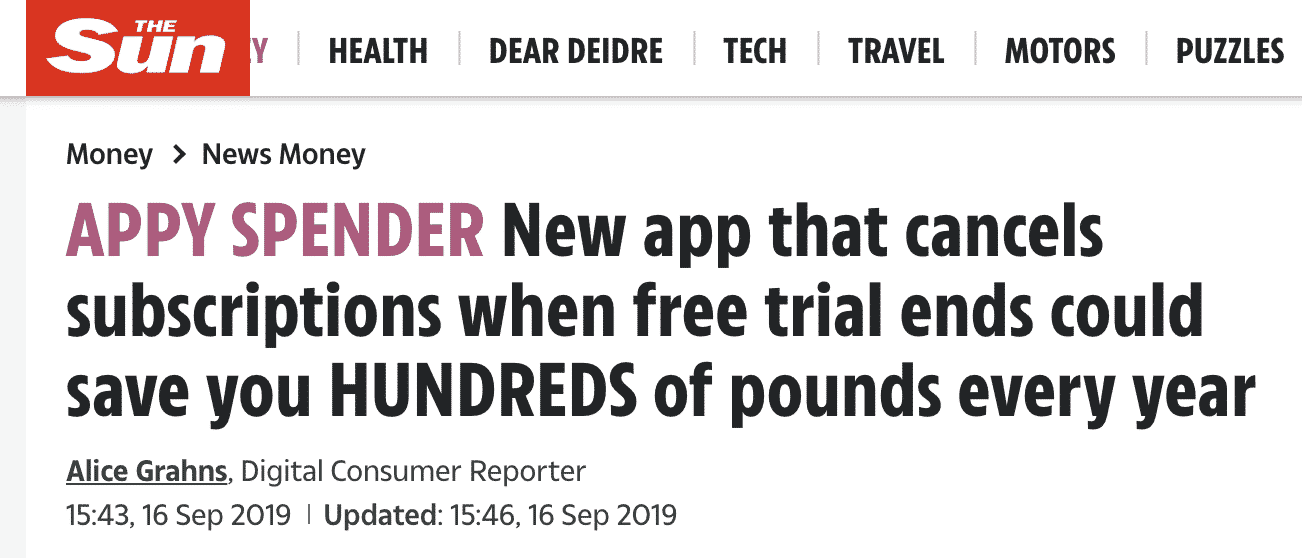 Filing a complaint against Renault can be one of the most stressful processes you ever have to go through. But it doesn't have to be. Like many automaker companies such as Toyota, Mercedes, and Audi, filing  can help handle your issues quickly. But that's not always the case.
Tesco, British Gas, Virgin Media, and CarShield are just a few companies that strive to make their complaints process as effortless as possible. But sometimes, even the biggest companies find difficulty resolving everyone's complaints.
DoNotPay helps make your work easier by filing your Renault complaints quickly, easily, and successfully. Our dedicated team strives to solve your complaints while you work on other important tasks.
How to Make a Renault Complaint Yourself
As a global automaker renowned for designing, manufacturing, and selling new and used automobiles, Renault can sometimes have difficulty responding to your needs. You may be required to provide some personalized information when contacting their customer services for .
These include:
Full name and contact details
Vehicle details
Renault dealership details
Current Renault ownership details, repair and service history
Details of the complaint and other supporting documentation
The automaker considers all this information when investigating complaint cases. Therefore, you must be as detailed and accurate as possible and have all supporting documents that may help with your complaint resolution.
1.     Telephone
You can contact Renault by calling 0344 335 0000 to raise your dispute. The phone lines are open from 8 am to 6 pm Monday to Friday. They are closed on Saturdays and Sundays and bank holidays.
2.     Live Chat
You can also contact Renault via live chat to connect with their customer representatives. The live chat option operates from 8 am to 9 pm Monday to Thursday, and 8 am to 6 pm Fridays.
3.     Post
Want to send a letter to the Renault head office? No problem. You can reach them at:
The Rivers Office Park
Denham Way, Maple Cross
Rickmansworth WD3 9YS
4.     Social Networks
Renault's social media platforms are also great for contacting them to raise your complaints. You can reach out to them via Facebook or Twitter. You can also check out their YouTube and LinkedIn profiles for more information.
See the table below for more ways to contact Renault:
Possible Reasons Customers Call Renault to File Complaints
You may want to make Renault complaints for various reasons. Some common complaints that may prompt you to contact Renault include:
Your car is constantly breaking down
Safety issues that the company has not yet addressed
Engine noise
The company recalled your vehicle. You need to know more
The car suddenly stops while you're on the move
You're not being granted the warranty you signed up for
Payment issues
These are all pressing matters that Renault must address as quickly as possible. Failure to do so might lead to possible accidents or expose the driver and other road users to accidents.
Automobile issues need to be addressed right away. That's why trying to contact Renault customer service can be really stressful, especially if you're unsuccessful. DoNotPay can help get you in touch with available Renault customer service agents and follow up to ensure your complaint is addressed to your satisfaction.
Can You Take Renault to a Small Claims Court?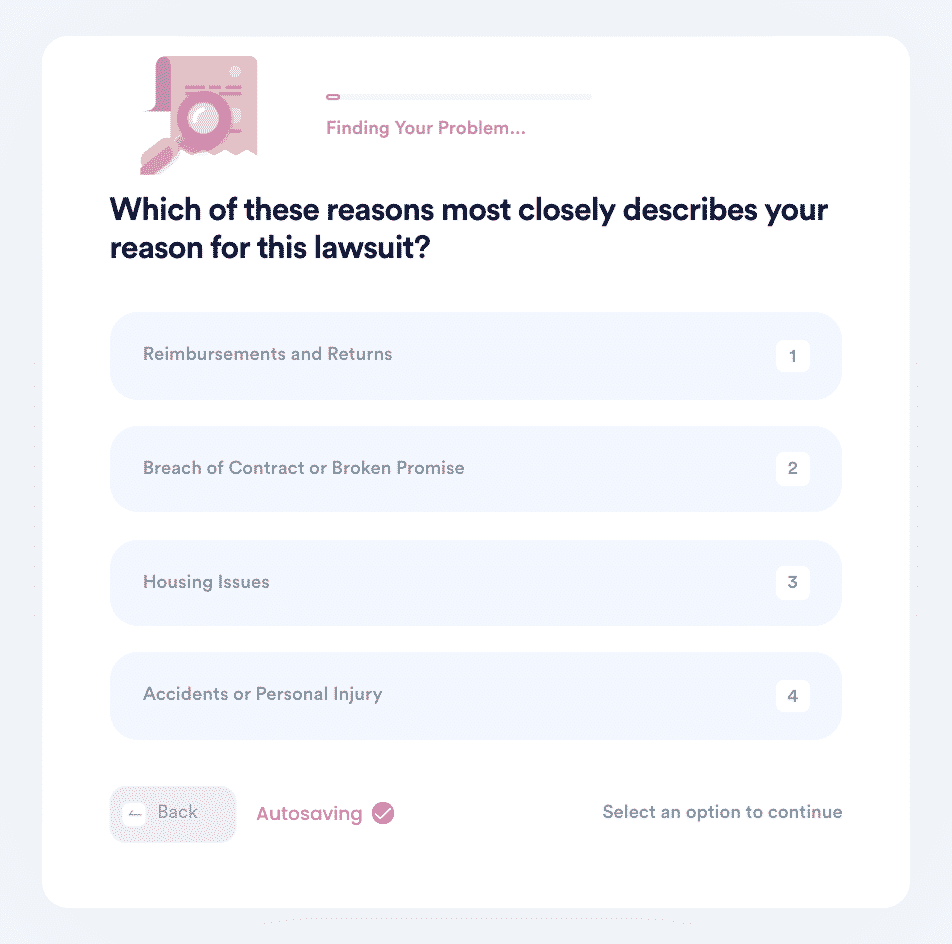 Yes, you can take  to a small claims court if they ignore your repeated complaints. You can also take other companies and online services like Starbucks, BBC, Ofcom, and Royal Mail to a small claims court to ensure they are legally obligated to resolve your complaint.
However, it is worth mentioning that taking a company or online service to a small claims court doesn't always guarantee that they will stop their bad habits of ignoring customer complaints. But it will make it less likely for the company to ignore your outcry for help.
The small claims court helps you to grab Renault's attention to ensure they hear your complaint and work on resolving it. The threat of taking any company to court can be enough to spur them to address your complaints and try to quash any tension there may be between them and you.
File a Renault Complaint with the Help of DoNotPay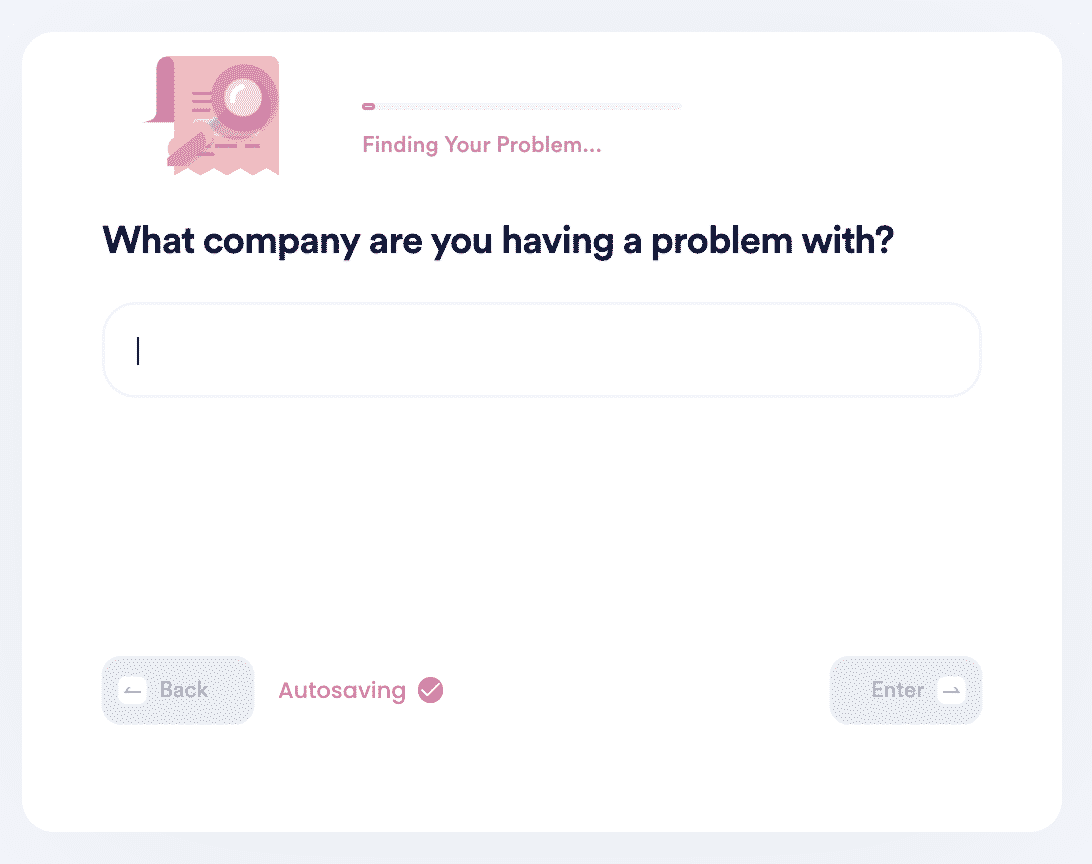 DoNotPay has a solution to help resolve your  quickly, successfully, and with minimal effort. It's no secret that getting hold of a Renault customer support team can be quite hectic. The company handles thousands of calls daily, making connecting to an agent very stressful and time-consuming.
This section highlights the necessary steps to help you file your Renault complaint with the help of DoNotPay:
Log in to your DoNotPay account
Select the "File a Complaint" or "Sue Now" option, depending on your issue with the company
Explain how much compensation you want from the company (if applicable)
Choose the reason for making the complaint or filing your lawsuit
Be as detailed as possible when explaining your reasons
Provide photographic evidence and other supporting documentation (where possible)
Click submit
That's it. Filing a complaint with DoNotPay is very straightforward, and we strive to resolve each client's case as quickly as possible.
What Else Can DoNotPay Do?

Helping clients resolve complaints is just one of the many services DoNotPay provides. This section highlights other services you can enjoy from using the online platform:
DoNotPay is the service for the job when filing . Join DoNotPay to start your claims process today.