How to Register to Vote in Michigan
Getting to know how to register to vote in Michigan is critical because guaranteeing that everyone who is entitled to vote has the opportunity to do so prohibits ineligible persons from voting and multiple voting by the same person. To ensure that all eligible voters exercise their right to vote, voter registration must be accurate. However, many people do not register because they do not know how to do so. This is why DoNotPay is here to walk you through the process of becoming a Michigan voter.
Eligibility Requirements to Register as a Voter In Michigan?
To be able to register as a voter in Michigan, you must be:
A Michigan resident who has lived in the state for at least a month (when you vote)
A Citizen of the United States
Must be 18 years of age when you are voting
Your name and current address must appear on all documents. Documents can be shown in digital form. Acceptable documents include:
A driver's license or state identification card
A utility bill at the moment
Statement from the bank
Check from the government or a paycheck
Documents from the government
How to Register to Vote in Michigan
In Michigan, voter registration is a five-step procedure.
1. Make sure you're eligible.
2. Fill in the details on the application.
You can register using one of the methods listed below.
Voter registration is available online at Michigan's website
A branch office of the Secretary of Michigan
A County agency that offers public assistance or services to individuals with disabilities is a good place to start
Send a completed voter registration application with a postmark of two weeks before the election
3. Present the application
Online
To present your application online, log into the voter registration section of Michigan's website.
In-person
You can submit it in person to the clerk, the person who assists you with processing the application will accept it, and you will not be required to do anything more.
Mail
When you choose to mail in your application, and it is your first time to register in Michigan, you must include the following information to establish your identity: Wherever the form asks for it, either have your:

Michigan's driving license, or your Social Security number, if that is what the form asks for.
State identification card, a government document that contains both your name and address.
4. The application is processed by the clerk
You will receive your voter registration card after the application has been processed. Keep it well so you'll remember where to vote. Visit Michigan's website for instructions and a map to your voting location.
5. You've completed the registration process
If you've already registered, your voting record includes links to:
Your sample ballot
Your polling location address for Election Day voting
Tracking the progress of your absentee ballot
How to get in touch with your clerk
How to Update Voter Information in Michigan
If your voter registration details change, you may use the Michigan Online Voter Registration System to update your name and address, or you can check with your local board of elections.
Voter Registration Deadlines in Michigan
The voting registration application must be received at least 15 days before the election.
Checking Your Registration Information to Vote in Michigan
You may verify your voter registration status on the Michigan website. This is an online tool for determining whether or not you are currently registered to vote and where you are registered to vote, as well as if you voted by mail, and the status of your ballot. You can use either your driver's license or your passport.
To make changes to your registration or unregister online, use your Michigan ID. This procedure has been simplified even further.
DoNotPay makes it easier and faster.
Reasons to Unregister to Vote
You'll need to unregister as a voter if you:
Change your name
Move within your state
Change your political party
You haven't voted in the past 4 years
Register as a Voter with DoNotPay
DonotPay is here to help you to register as a voter.
All you have to do is:
1. Search "voter registration" on DoNotPay.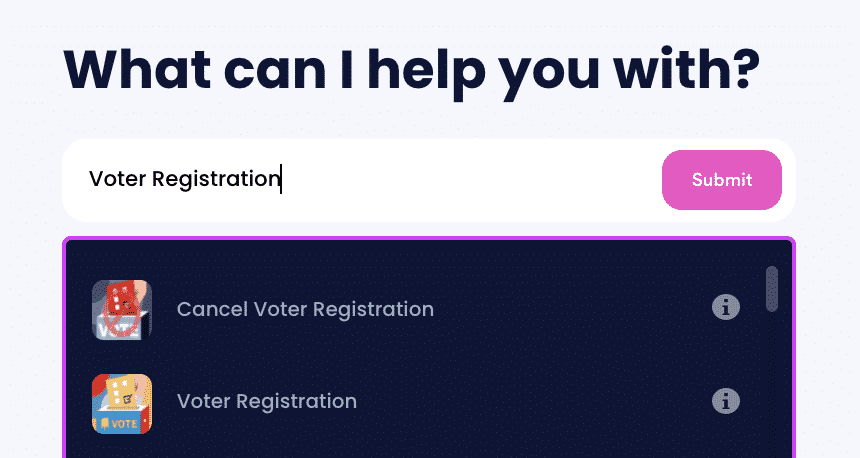 2. Select whether you want to register to vote, change your voter information, cancel your registration, or verify your registration.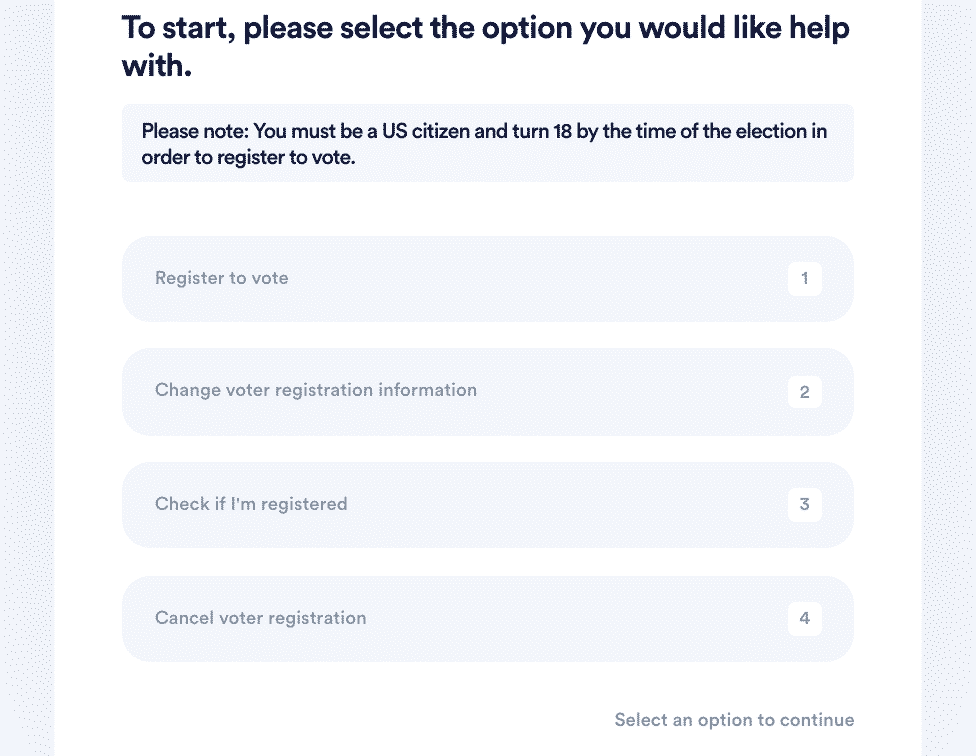 3. Enter the state you want to register in (or are registered in) and confirm that you meet the eligibility requirements. Answer a few questions about you to help us verify your identity and complete your application.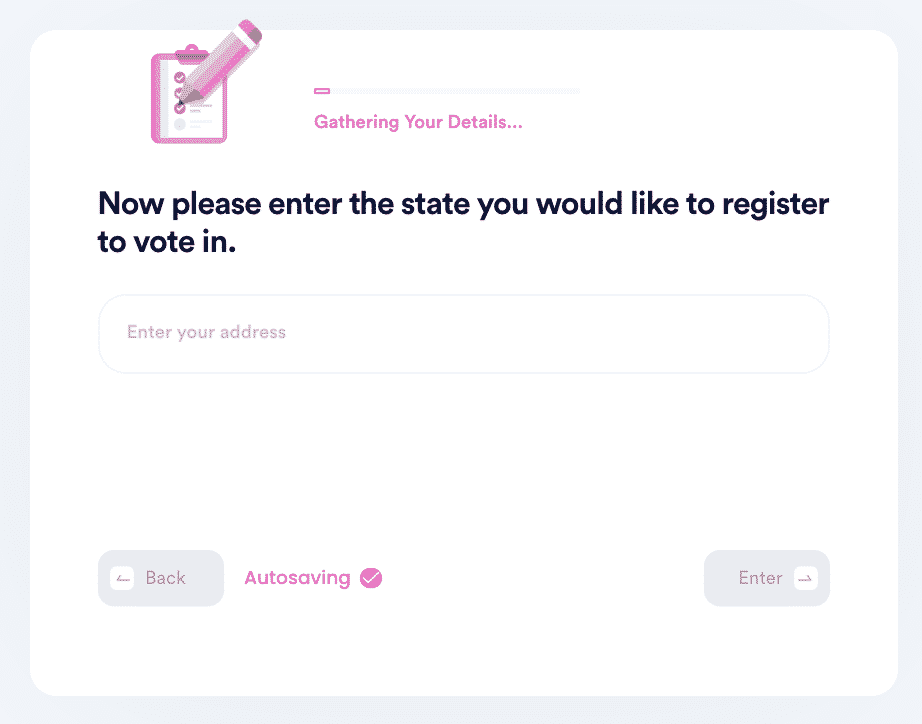 4. Provide your signature and verify that your information is correct.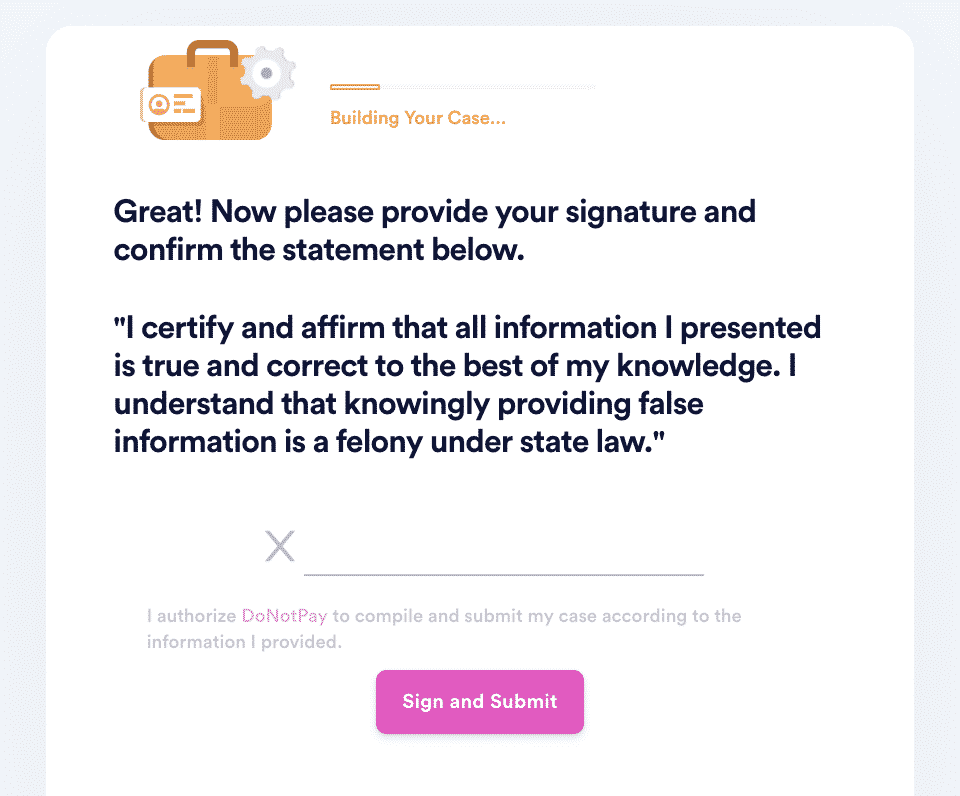 And that's it. DoNotPay will ensure your registration changes get sent to the right office and update your registration status accordingly.
What Else Can DoNotPay Do?
Not only does DoNotpay help you with voter registration, but we also offer other services, including:
Contact us today to handle all your needs.