What To Consider When Drafting a Real Estate Power of Attorney
Ensuring real estate transactions run smoothly often requires assistance. Should you prepare a real estate power of attorney document to buy or sell a property? Do you need to hire a lawyer to create one, or is there another way?
We provide valuable information and a Power of Attorney (POA) tool to help you generate the POA document easily.
What Is a Power of Attorney for Real Estate?
A power of attorney for real estate is a legal document that gives one person the power to manage, purchase, or sell real estate on behalf of another. The individual granted this power is called the agent or attorney-in-fact. The person giving the authority is called the principal.
This particular document can belong to one of the following power of attorney types:
General POA—This type of a POA letter automatically ends if the principal dies or becomes incapacitated
Durable POA—This POA type remains effective even if the principal becomes incapacitated
Limited POA—The agent has the power to perform the specified real estate transaction(s) within a finite period
When To Use a Real Estate Power of Attorney
You could use a real estate power of attorney in various situations, including when you:
Live far away from the property you own
Cannot take care of your property for a certain period
Are unavailable for the signing real estate contracts and documents
Want to grant the authority to a person to manage your property because you are absent or unable to do it alone
You should prepare a straightforward document clearly defining the property in question and specifying the granted powers.
A Special Power of Attorney for Real Estate—What Authority Are You Granting?
A POA for real estate gives an agent the authority to act on the principal's behalf in various property matters. Among other things, an agent can:
Purchase property insurance
Pay the principal's property taxes
Grant an easement over the property
Buy, sell, lease, or mortgage a property
Pay or refinance the principal's mortgage
Pay off any liens on the principal's real estate
Organize any required maintenance or repairs
Manage lawsuits over the principal's real estate
Build, reconstruct, or remove structures on the principal's property
A POA document can limit the powers granted to an agent by listing all allowed and not allowed activities. For instance, a principal could state that their agent has the authority to manage the property but cannot sell or mortgage it.
If you're worried about how much authority an attorney-in-fact will have, you should know that a POA agent needs to:
Act in the principal's best interests
Represent the principal in an honest, accurate, and timely manner
When Does a Power of Attorney for Real Estate End?
A power of attorney for real estate becomes effective on the date specified in the document. It can end in the following circumstances:
Termination of a POA in Real Estate
Additional Info
End date
If the document specifies the termination date, the POA automatically ends on that date
The principal becomes incapacitated
While a general POA will automatically end in this event:

A springing power of attorney comes into effect in this situation
A durable POA remains effective even if the principal becomes mentally or physically disabled

The agent cannot perform
A POA ends if the agent:

Steps down
Cannot fulfill their obligations

Divorce
In many states, a POA document ends automatically if the principal divorces their spouse, who is the POA agent at the same time
Revocation
The principal can revoke a real estate power of attorney at any time for any reason
A POA also ends in the case either the principal or agent passes away.
Ensure Your Power of Attorney for Property Is Valid
Most financial institutions—including mortgage lenders and title companies—ask for a property power of attorney if you'd like someone else to handle real estate matters for you.
As a principal, you should make sure that the institutions your agent will have to deal with accept the POA document you have.
Some businesses might ask for a specific style or form, so you should check the requirements to avoid any potential issues.
How To Prepare a Power of Attorney
You can create a power of attorney in the following ways:
Alone—You can use online templates, but make sure you adjust them to your state POA requirements
Hire a lawyer—You may hire an experienced attorney to draft the document for you, but be aware that their services can be pricey
Subscribe to DoNotPay to receive a POA document tailored to your needs
Use a Reliable POA Generator—DoNotPay Is the Right Way!
Not only does our app generate power of attorney documents smoothly, but we can also connect you with a notary public to notarize your document at the same time. Keep in mind that most states require POA notarization.
Our process is simple yet efficient, and we deliver professional documents at an affordable price.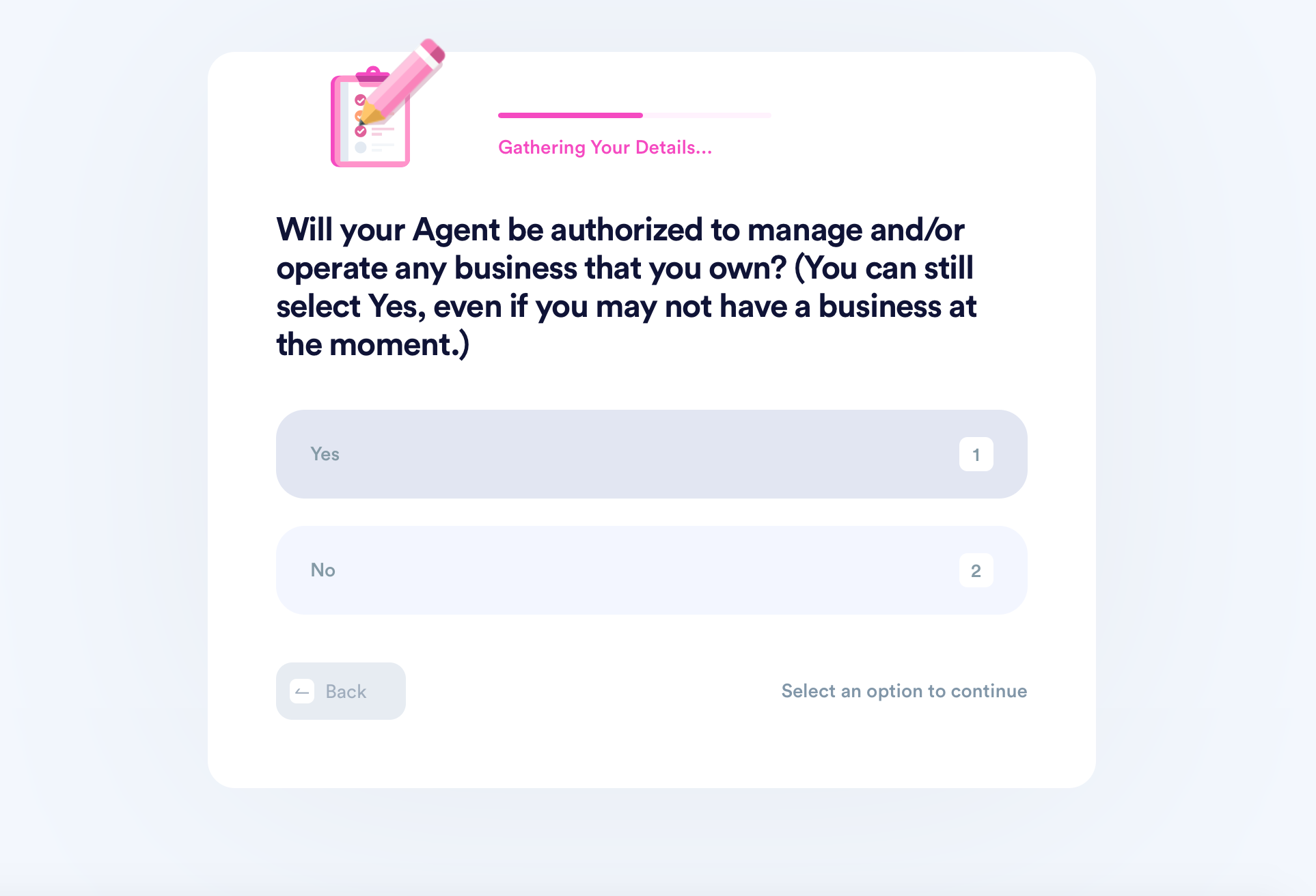 Sign up for DoNotPay and take these quick steps:
Choose our Power of Attorney feature
Answer a few questions our chatbot will ask you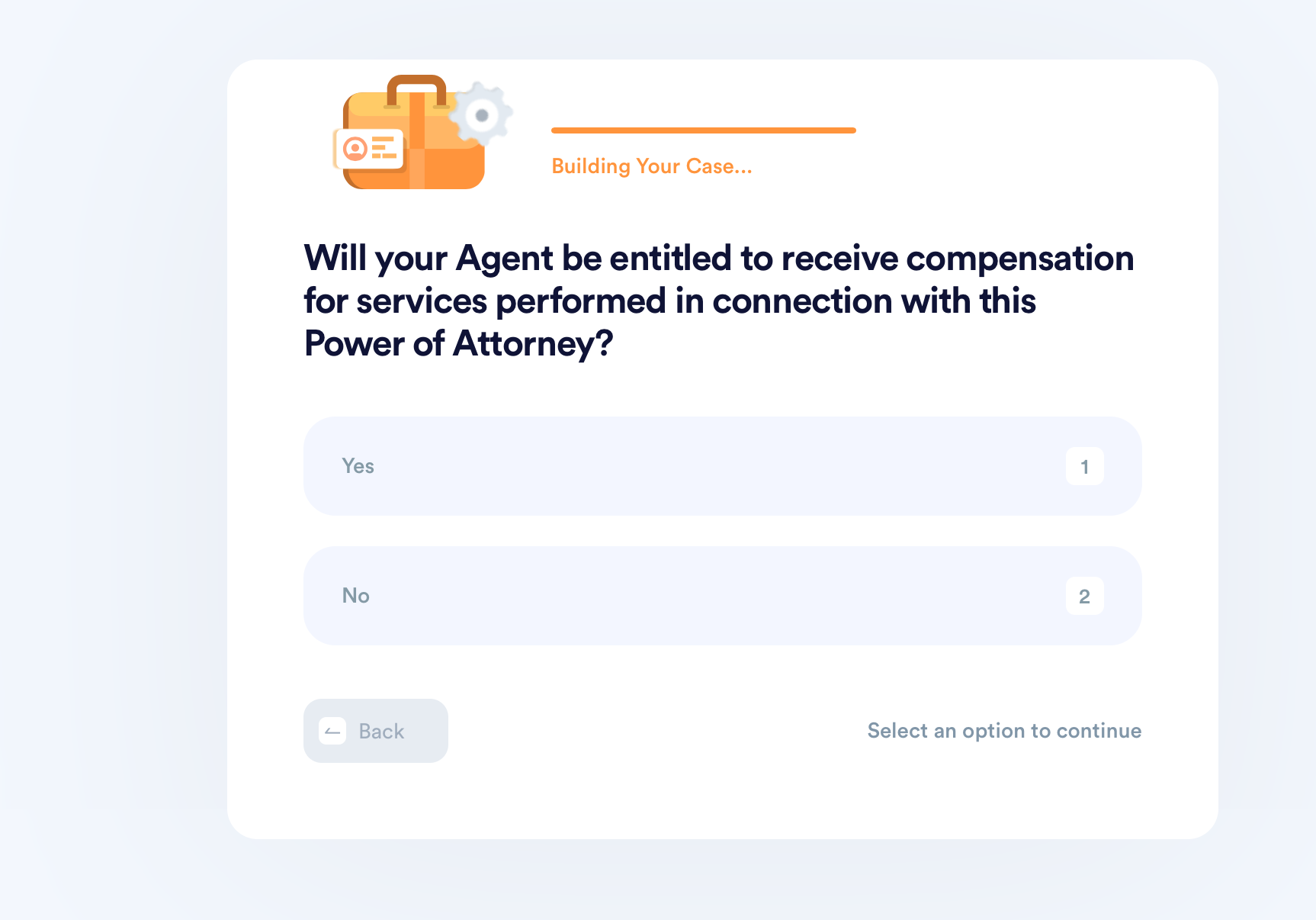 DoNotPay uses your answers to prepare a POA customized to your specific needs and compliant with your state law. You'll receive the power of attorney letter with two important notices you should read.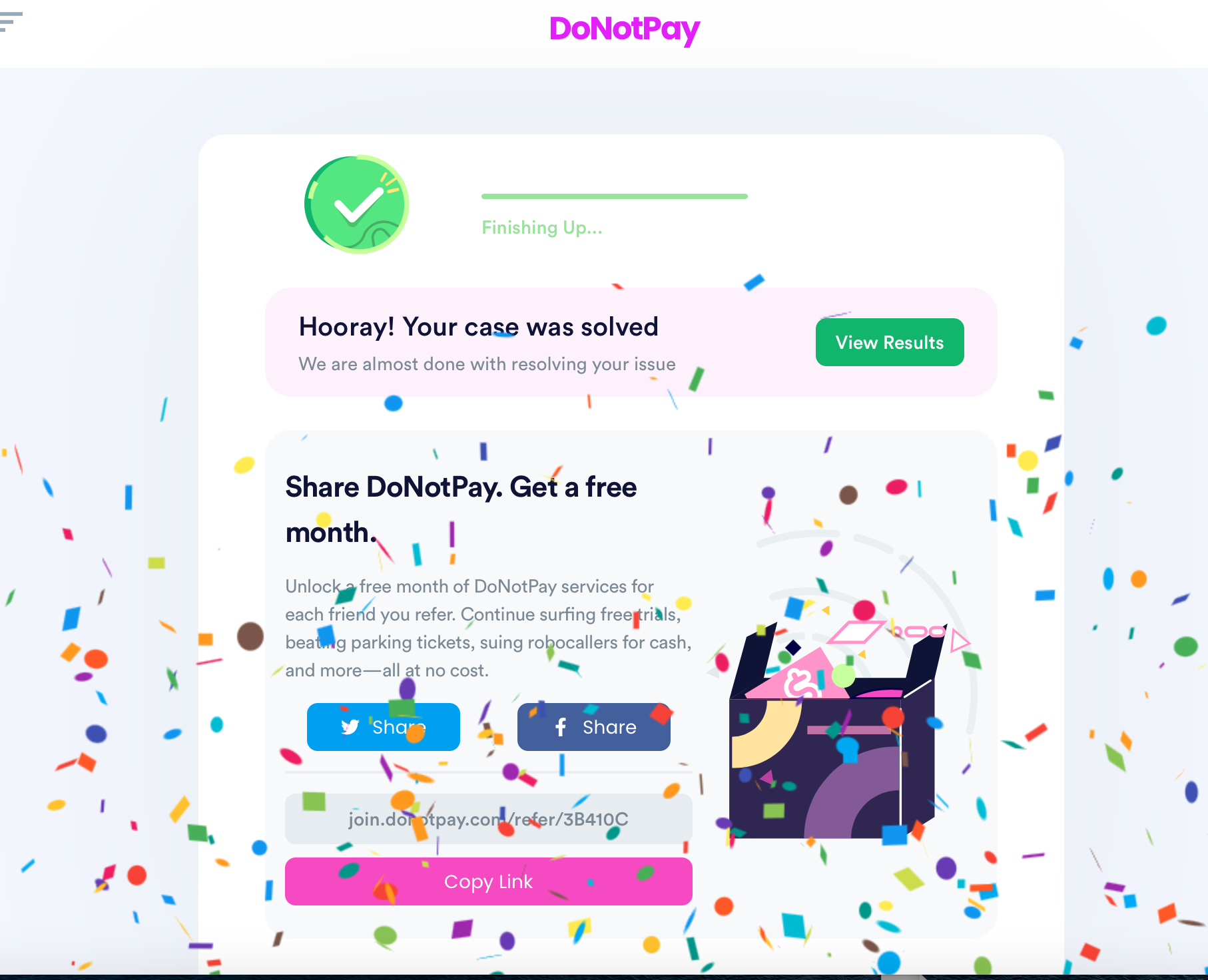 Finito? Yes, but get the received POA notarized before logging out. We connect you with a notary public who can notarize your financial or any other power of attorney via a live video call.
An additional advantage of this service is that our online notaries work 24/7!
Explore All the Facets of Our Multi-Purpose Platform
Our app is great for helping you with your money, but the benefits of your DoNotPay subscription don't stop there. The portfolio of DoNotPay's products and services is so diverse that anyone can find something useful to make their daily tasks easier.
We can help you deal with annoying DMV appointments, protect your privacy by offering a burner phone number, or avoid the trips to a post office with our mailing service!
Find a more comprehensive yet cheaper subscription—we'll wait!
Take Control of Your Finances
DoNotPay is a great way of taking care of your money, whether you're cost cutting or looking for some extra income. Your new virtual assistant will help you: