How To Create a Bullet-Proof
Real Estate Photography Contract
Every real estate photographer needs to protect their work by signing an agreement with their clients. Terms such as payment and exclusivity rights have to be clearly specified to avoid any misunderstandings.
Are you interested to know what else should a real estate photography contract include? DoNotPay will provide the deets and show you how to create this document from scratch. Stick around and learn which legal documents can DoNotPay draw up for you!
What Is a Real Estate Photography Contract?
A real estate photography contract outlines the terms and conditions of a collaboration between a real estate photographer and a client. Using a contract when booking a real estate photography job is prudent because it:
Protects both parties

Documents the services, turnaround, and payment

Makes the collaboration legal
It would be a good idea to strengthen the document's legality even further by having it notarized. DoNotPay can assist you in getting this and any other document notarized online!
How To Write a Real Estate Photography Contract
While real estate photography agreements can differ depending on the photographer's and client's requirements, they should all include specific sections. The table below contains a detailed description of each necessary paragraph:
Real Estate Photography Contract Sections

Description

Information about the signers

Client's and photographer's: 

Full name

Email

Address

Phone number

Scope of work

A detailed description of the service, including:

Address of the property (including the name or code of the property)

Scheduled date and duration of the service

Number of images to create

Extra services, such as twilight shooting or staging

Any particular requests of the client

Payment details

Payment schedule

Due dates

Requirements

Any demands that a photographer has over the preparation of the property before shooting, for example:

Clean rooms 

Personal items removal

Clean exterior and pool

Additional fees

Extra costs involved in the service involve:

Travel expenses

Additional photos

Re-shoots

Overtime

Extra post-production

Product delivery 

Specifics about the time, nature, and method of delivery, such as:

Type of file the images will be delivered in

Method of transferring the files

Expected delivery time

Delivery of low-resolution photos for revision before the final product

Period during which a client can ask for a revision

Licensing

Copyright ownership and rights

Photo credit requirements

License terms and rights granted

Period during which the photographer agrees not to publish the photos themselves

Signature

Client's and photographer's full name

Date of signing the agreement
Other Ways of Creating a Real Estate Photography Contract
If you don't feel like writing a photography contract from scratch is right up your alley, you can explore the other two options:
Hiring a lawyer to draw up the agreement

Downloading an online

contract template

 
Check out the details of both methods in the table below:
Hiring an attorney to write a contract
Using an online contract template

Attorneys know all about state-specific legal requirements, so you can be sure the document will be enforceable in court. They will include all necessary sections and give you a ton of useful advice. 

The only downside is the price—lawyers are fairly expensive, so it is worth considering whether their services are necessary for every contract

While downloading an online contract template looks like a simple solution, it comes with many disadvantages. Free templates often contain grammatical and spelling errors or lack crucial sections, which is why you have to correct them after downloading. 

The best option would be to have a lawyer go over the contract after you finish customizing it. They won't charge you as much for reviewing an already written document
Create Various Legal Documents in Minutes With DoNotPay
Many contracts—including a bill of sale, prenup, or a non-disclosure agreement—are too complex to be written by a layman. Hiring a lawyer every time can be an expensive endeavor. Luckily, you can rely on DoNotPay to create a professional document on your behalf!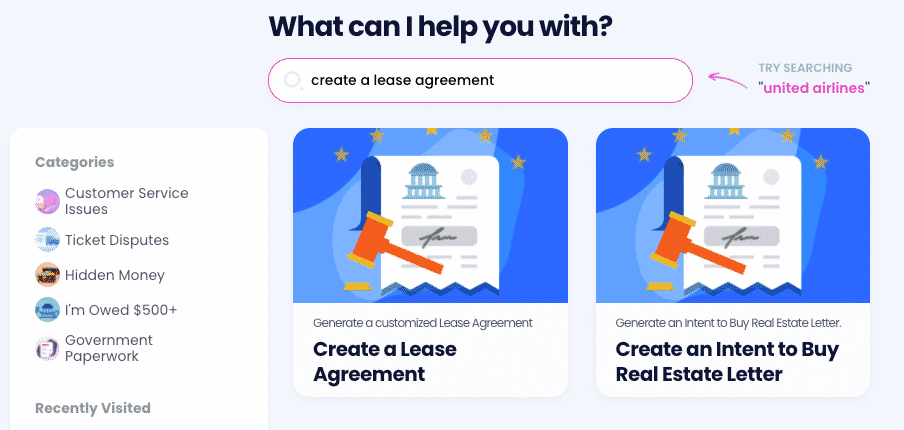 Our contracts abide by state-specific laws and cater to personal requirements. 
Steps for getting a tailor-made contract with DoNotPay are straightforward:
in any web browser

Enter the name of the document you want to create 

Answer the questions from our chatbot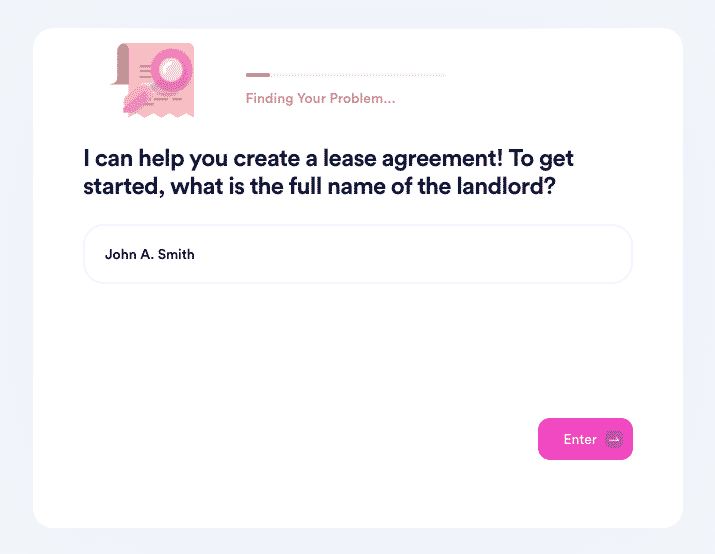 Once you complete the necessary steps, DoNotPay will take mere minutes to generate your document.
What Other Contracts Can I Create With DoNotPay?
to create many other documents from the following list:
General Business Contract

Non-Disclosure Agreement

Bill of Sale

Intent To Purchase Real Estate

General Affidavit

Promissory Note

Prenuptial Agreement

Child Care Authorization Form

Quitclaim Deed
If you are interested in photography contracts, you should check out our articles on photo licensing agreements, commercial photography contracts, and wedding photography agreements.
Learn About DoNotPay's Awesome Products!
DoNotPay is a multifunctional app that can solve numerous everyday challenges swiftly. 
You can use our app to protect your work from copyright violations, schedule your driving exam or any other appointment with the DMV, reduce your property taxes in a few steps, and similar.
We have created many useful products to help our users take care of their issues through the same app. With us, you can:
DoNotPay Connects You With Your Loved Ones
Sending letters to inmates can be difficult since you have to follow certain rules to a T to avoid having your letter rejected. The situation is even more complicated if you don't know where your incarcerated loved one serves time. DoNotPay's app can help you locate prisoners and correspond with them without worrying whether you're breaking any rules. 
Do you want to send a letter, but you don't feel like heading over to a post office? By using our mailing service, you can mail as many letters as you want from the comfort of your home. With DoNotPay, you can also send online faxes in under five minutes!
Email and text spam is something that everyone experiences at least once in their lives. DoNotPay has a solution for that too. Access your DoNotPay account and count on us to help you block spam and get compensation by reporting pesky robocalls.