How to Contest a Reading Parking Ticket From Your Phone

Getting a parking ticket is annoying. That's a bit of an understatement, but it's the most concise way to put it. Between the fine, the risk to your licence, and all the annoyance related to it, it's just not a good time. It's even worse if you were given the ticket wrongly, too. If you have a Reading parking ticket that you need to challenge, let DoNotPay help you do so successfully.
Receiving a Parking Ticket in Reading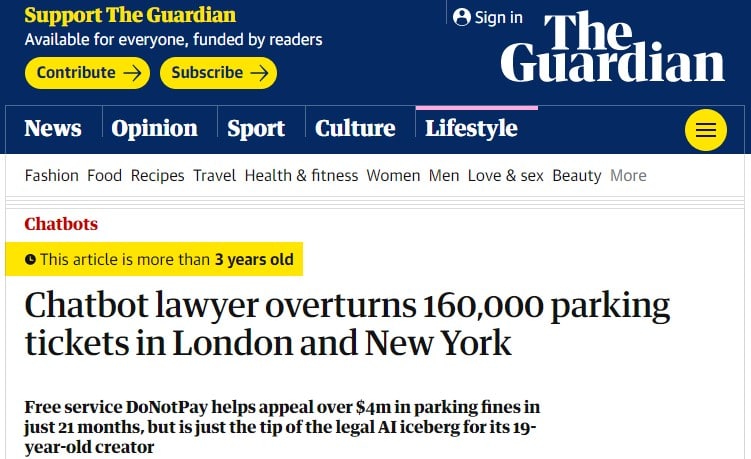 Parking tickets are handed out by both public and private institutions for those who violate parking regulations on their property. Parking violations constitute a criminal offence and incur a fine on those who do them. Fines increase after around 60 days of non-payment, but a 50% discount is offered for those who pay within 14 days of the ticket being issued.
If you receive a Reading parking ticket, your options include paying the fine or contesting it, the latter option being what DoNotPay is here to help you with.
Reading Borough Council Parking Department Info
| | |
| --- | --- |
| Address: | Reading Borough Council, PO BOX 3011, Reading, RG1 9RY |
| Phone Number: | 0343 357 1177 |
| Contact Form: | Contact Request. |
| Parking Information Page: | Visit this page for Parking information. |
How to Pay a Parking Fine in Reading
If you're in a position where you must pay your Reading parking ticket, you can do so easily online. Here's what you do:
Go to the Reading Borough Council website and find the payment portal.
Type in your PCN number and vehicle identification number to find your ticket.
Select your ticket and choose the option to pay.
Type in your payment information.
Submit the payment.
How Do I Challenge a Parking Fine on My Own?
While you can certainly attempt to challenge a parking ticket in Reading on your own, using DoNotPay to help you is the better option. We save you a ton of time and effort by doing most of the hard work for you, drafting up a challenge on your behalf for you to use. It's no exaggeration to say that you're more likely to successfully dispute your ticket when you work with us.
That said, if you do wish to try it on your own, here's what you can do:
Online
Navigate to the Reading Borough Council website's ticket challenge portal.
Enter your PCN number, as well as the contravention code number found on your ticket.
Provide the information necessary and explain why you're challenging your ticket.
Review your information, then submit your challenge.
Wait for a response.
Post
Draft a challenge letter for your ticket, including information like your PCN number, vehicle identification number and contravention code number.
Address your letter to Reading Borough Council, PO BOX 3011, Reading, RG1 9RY.
Postmark your letter and send it off.
Wait for a response.
Remember that having your appeal rejected will mean that you have to pay for your ticket. Additionally, since appeals usually take more than 14 days to review, a failed appeal typically means paying the full price rather than the discount If you want, you can also attempt to appeal your rejection at the London Tribunals.
What Happens if You Don't Pay a Ticket in Reading?
Refusing to pay your parking ticket is typically not a good decision. At the most basic level, non-payment for an extended period will lead to your fine being doubled or even tripled. More seriously, not paying your tickets will eventually get you called into court to explain yourself. After this point, you'll face the potential for yet more fines, asset repossession and even jail time. The only legal way to avoid paying your parking ticket is to successfully appeal it. As we've said, that's exactly what DoNotPay is here to help you with.
Can DoNotPay Appeal Private Parking Tickets?
DoNotPay can appeal to all kinds of parking tickets. We'll take on both public parking tickets issued directly by the City of Reading, as well as PCNs from private institutions. No matter where the ticket came from, we'll do everything we can to get it dismissed.
Contest Tickets in Reading in Less Than 120 Seconds
If appealing your Reading parking ticket on your own hasn't worked, it's time for DoNotPay to take over. After over 200,000 successful appeals and multiple major publications like Wired talking about our success, you can have full confidence in our ability to get your ticket dismissed.
Just follow these quick steps to get us started:
Log in to DoNotPay and go to the Ticket Disputes category. Select the Parking Ticket product.

 

Upload a photo of your citation.

 

Provide us with some details on why you believe the citation issued is a mistake.

 

That's it! You'll receive an appeal letter that contains the best argument to win your case.

 
It's really that simple. You can use the carefully crafted appeal letter to serve as your argument when you challenge your ticket.
Challenge Parking Tickets Anywhere With DoNotPay
Don't despair if you live outside of Reading, since DoNotPay will work with you no matter where you live. If you get a ticket in other areas of London like Birmingham or Islington, we can still help you appeal. We can also help in places across the world, like American cities like Seattle, Los Angeles, San Jose, Chicago and New York.
What Else Can DoNotPay Do?
After we deal with your Reading parking ticket, we can also help you with other problems. DoNotPay has a ton of valuable services for our users, including:
Whatever issue you might be having, DoNotPay will help you solve it. Try the app today.