How to Get Reading Eggs Free Trial Without a Credit Card

Reading Eggs makes learning to read fun for your child. It is a popular educational service that uses games, rewards, and exciting activities to help your child learn essential phonics and reading skills quickly. Parents can even let their kids give this service a try first with a .
Since every child has a different learning style, free trials are a great way to try online educational services out first before committing. Learn how to get a Reading Eggs free trial and how to prevent automatic subscription renewals with the help of DoNotPay's free virtual credit card.
Does Reading Eggs Have a Free Trial
Yes, Reading Eggs offers a  parents. The free trial gives you access to all five of Reading Eggs' programs, including:
 Reading Eggs Junior (for ages 2-4)
 Reading Eggs (for ages 3-7)
 Fast Phonetics (for ages 5-10)
 Reading Eggspress (for ages 7-13)
 Mathseeds (for ages 3-9)
Up to four children can have access to the same free trial.
How Can I Get a 30-Day Reading Eggs Free Trial
The  is available only to new customers. It's easy to claim your 30-day free trial, but unfortunately, you will have to add your credit card information. Follow these instructions to sign up for your Reading Eggs free trial:
Go to the free trial for parents page on Reading Eggs' website.
Click "Start Your Free Trial Now."
Enter your email address.
Create a password.
Click "Join FREE for 30 days!"
Add your credit card information or pay with PayPal.
Click "Next Step."
Continue filling out your profile and receive your free trial materials.
Download the Reading Eggs app.
If you are a teacher or educator, you can click on the "TEACHERS Click Here" section instead and request a free trial by filling out the form.
Does the Reading Eggs Subscription Automatically Renew After the Free Trial
Yes, Reading Eggs subscriptions renew automatically unless you cancel your subscription at least 24 hours before the designated renewal date. Many people forget to cancel the service on time, even with reminders from Reading Eggs. This is why it's so easy to suddenly see unexpected charges on your credit card bill.
Avoid Automatic Subscription Renewal and Unexpected Charges With a DoNotPay Virtual Credit Card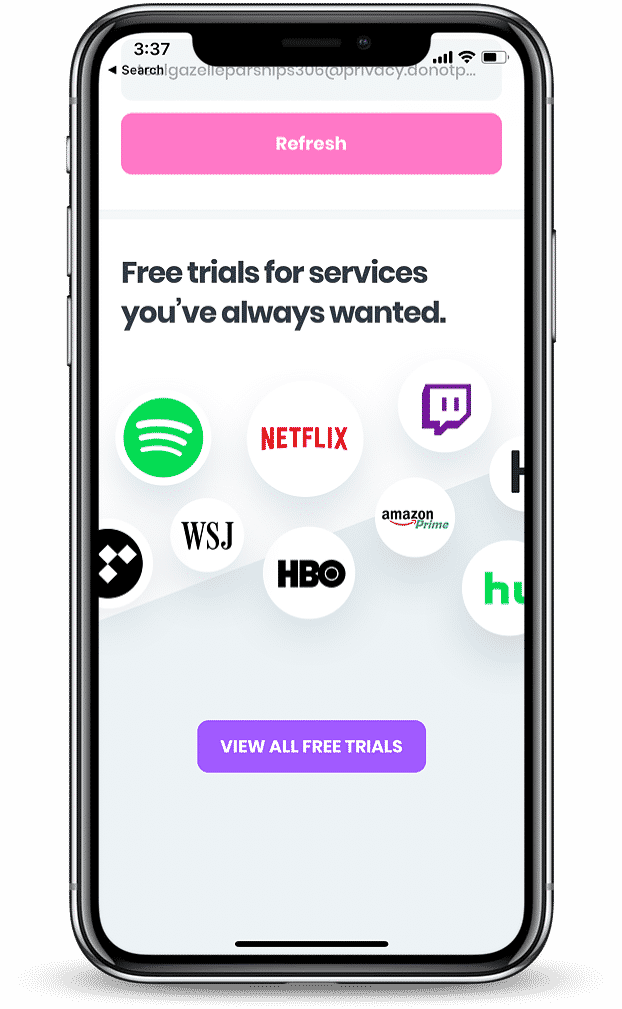 When a company requires your credit card information for a free trial and automatically renews your subscription if you haven't canceled yet, this is the perfect recipe for surprise charges on your credit card. Forgetting to cancel the service before the free trial automatically renews into a paid subscription plan is a very common problem.
Thankfully, DoNotPay has a solution for automatic subscription renewals: virtual credit cards. With a virtual credit card, you can sign up for a Reading Eggs free trial using a randomly generated credit card number. If you forget to cancel the subscription before the free trial expires, Reading Eggs will charge this temporary credit card number instead, which will just result in the card rejecting the charge. Your real credit card information stays safe, while your bank account will avoid surprise subscription fees.
You can get a free virtual credit card from DoNotPay to sign up for free trials without risk.
How Much Does Reading Eggs Cost After the Free Trial
Reading Eggs offers both monthly and annual subscription plans for Reading Eggs and Mathseeds, depending on how long you want to lock in your subscription. They also offer book packs with special deals. Here's how much you can pay for Reading Eggs after your 30-day free trial is up:
Monthly Subscription
PERIOD
COST
BENEFITS
Monthly
$9.99

Access for 4 children
3000 e-books
500+ printable worksheets
Reading Eggs Junior, Reading Eggs, and Fast Phonics
Reading Eggspress
Mathseeds
Detailed assessment reports

Annual
$69.99 or $5.83 per month

Same as the monthly subscription, except with 42% savings
If you are a teacher or school administrator, you can request a quote from Reading Eggs for a discounted price.
Are There Any Alternatives to Reading Eggs
If Reading Eggs doesn't work for your child, there are many other online educational services to help your child learn how to read, including:
IXL
Hooked on Phonics
HOMER
ABCmouse
McGraw-Hill Connect
EducationCity
DreamBox
What Other Things Can DoNotPay Do to Help You Save Time and Money

DoNotPay offers more than a free virtual credit card and a way to sign up for free trials, risk-free. We offer tons of quick and easy solutions to help you successfully solve your daily problems and frustrations. Here are a few things DoNotPay can help you with:
For more hassle-free solutions,  for DoNotPay today.