What You Need To Know About Qualtrics' Terms of Service
Almost every company has terms of service document. Consumers may either sign or check a box that says they agree to the terms of service. If neither of these options pops up on the screen, the user automatically consents to the terms of service just by using the website or services. Most people don't even read the terms of service agreement and blindly check the box or sign the document thinking it is just a formality. However, the reality of the situation is that there could be clauses in the agreement that leaves you and your personal information vulnerable. It is crucial to read and analyze Qualtrics Terms of Service, but few people have time to take this task on. Fortunately, DoNotPay offers a fast, easy, and automated solution.
Who is Qualtrics?
Qualtrics is a U.S.-based experience management company that offers a cloud-based subscription software platform. At the very bottom of the page, you can find a link to their terms of service. By subscribing to their services, users agree to everything in their terms of service document. The purpose of this document is to protect the company against liability and lawsuits. It was last revised on September 1, 2020.
What Information Does Qualtrics Collect From Me? 
Qualtrics collects and stores quite a bit of information from its customers, including:
Name
Birthdate
Address
Location
Financial information for billing purposes
Company information stored in the management software
Essentially when you subscribe to Qualtrics products, you can give the company the right to access, collect, and store all of the information you provide. 
What Happens if the Terms of Service Are Violated? 
If the terms of service are violated, Qualtrics can terminate your professional relationship with them, discontinue service, or even bring about legal action if the offense warrants it. Qualtrics has the right to end a contract at any time. 
What to Do If You Were Banned From Qualtrics? 
If you've been banned from Qualtrics, it may be challenging to get your service reinstated by yourself. However, DoNotPay's Unban My Account can help you appeal banned accounts. All you have to do is search for Qualtrics using command+f and follow the prompts.
Arbitration Clause Explained
An arbitration clause states the user agrees to settle disputes outside of court. Basically, you waive your right to take the company to court. The good news is that it does not appear that Qualtrics has one. 
Things to Look Out For in Qualtrics Terms of Service
Even though Qualtrics does not appear to have an arbitration clause, there are still some potential red flags that you should be aware of, including:
Access to information stored on the database
Personal Information
The length of the document is several pages
It would take hours to be able to thoroughly analyze every sentence of Qualtrics Terms of Service, making it a very daunting task and much harder for you to identify any clause or statement that violates your rights.
How to Analyze Qualtrics Terms of Service On Your Own
If you choose to analyze Qualtrics Terms of Service on your own, here are the steps you should take:
Access the document and pick a quiet place without distractions.
Look for options to opt-out of certain collection procedures.
Identify if your information will be distributed to third parties.
Which information is collected and for how long?
What are your rights in terms of taking legal action against Qualtrics?
Can you end your professional relationship at any time?
Are there any clauses that make you uncomfortable?
There is no question that an evaluation of Qualtrics Terms of Service will take hours to complete properly. This is time you do not have, which is where DoNotPay comes into the picture. DoNotPay offers a much easier alternative solution.
How to Find Violations With the Help of DoNotPay
If you want to analyze terms and services but don't know where to start, DoNotPay has you covered in 5 easy steps:
1. Go to the Analyze Terms and Services product on DoNotPay.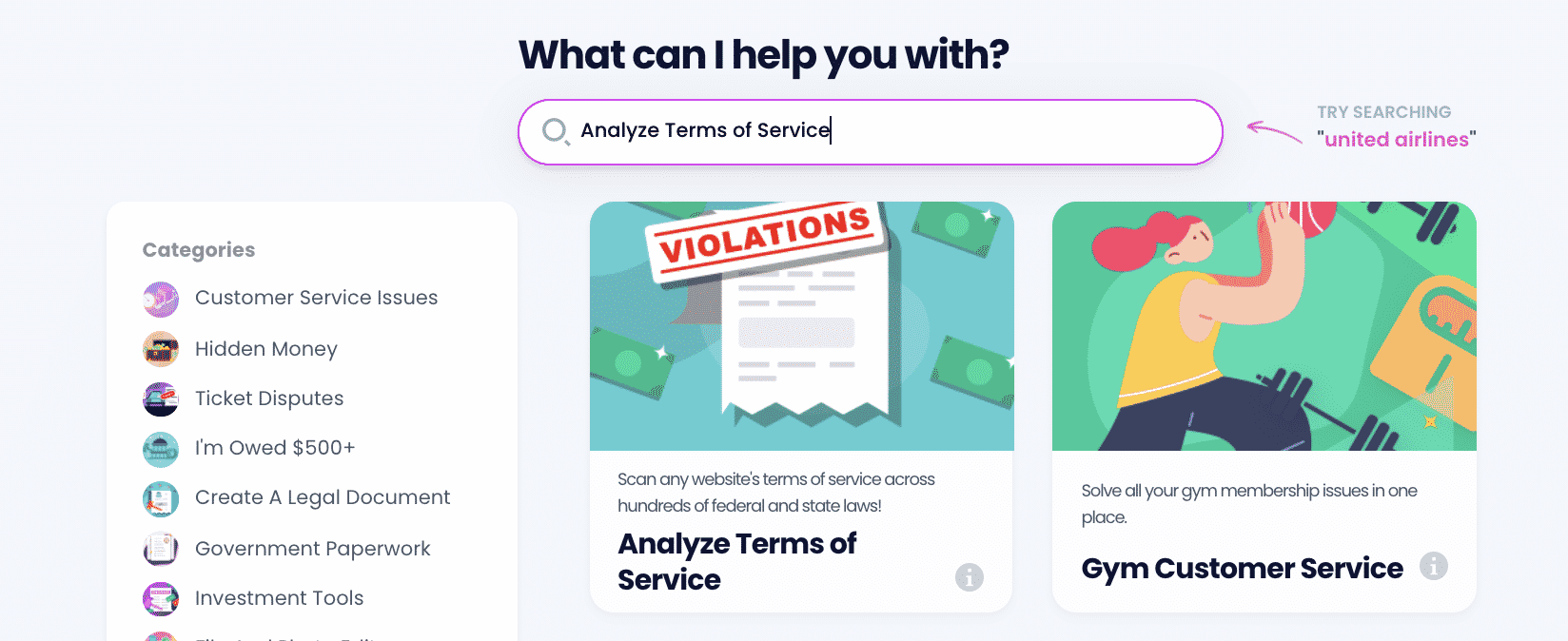 2. Enter the website domain you would like to scan.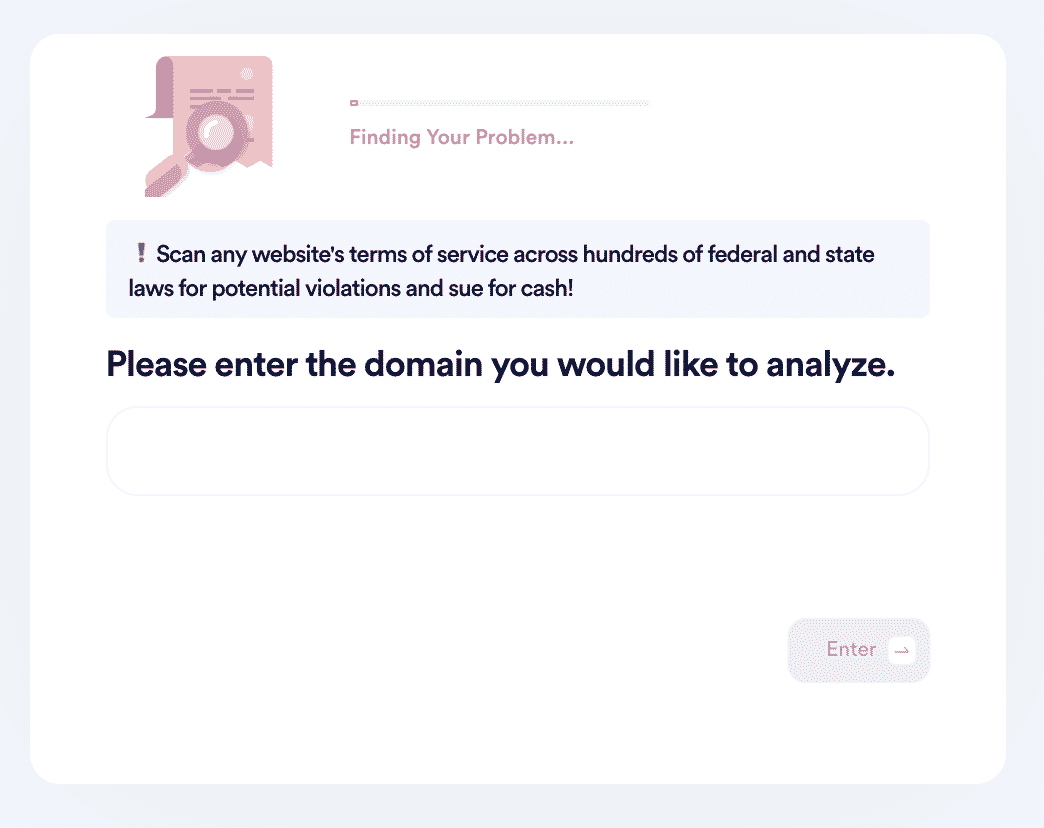 3. Wait for DoNotPay to identify any legal violations on the website (it should only take a few seconds!) If there are violations, proceed to draft a demand letter.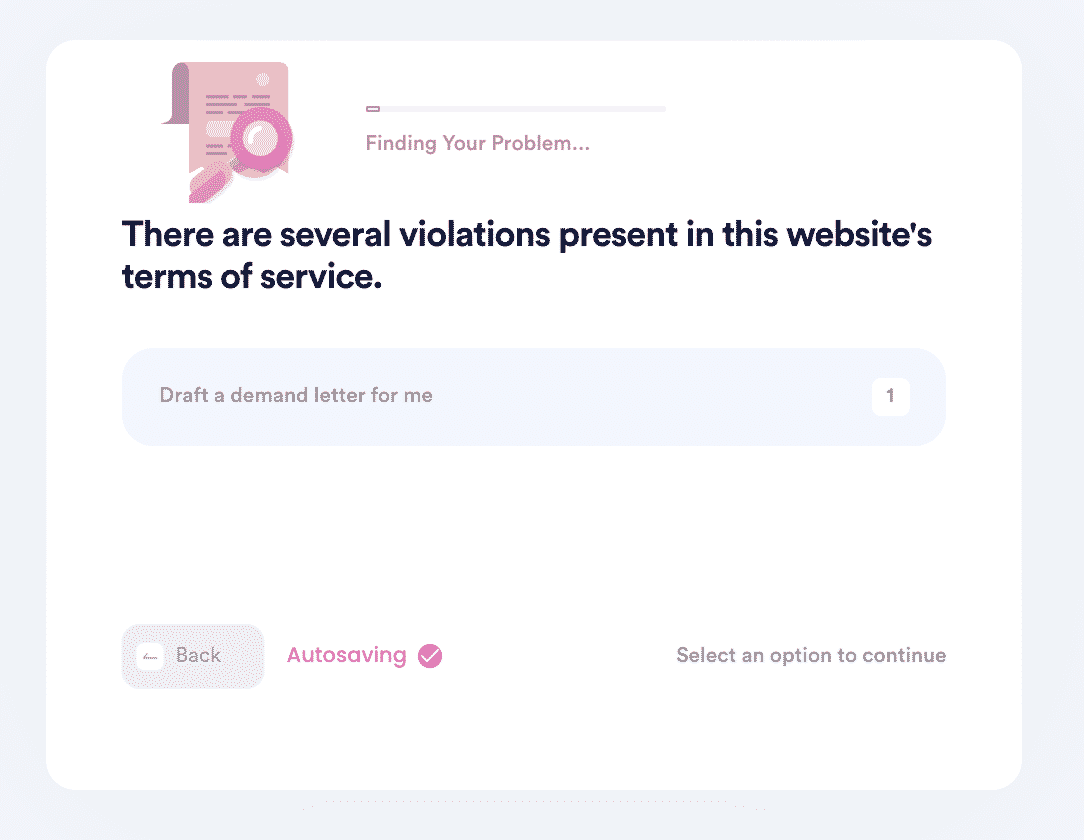 4. Enter how much you want to receive in compensation and the company name.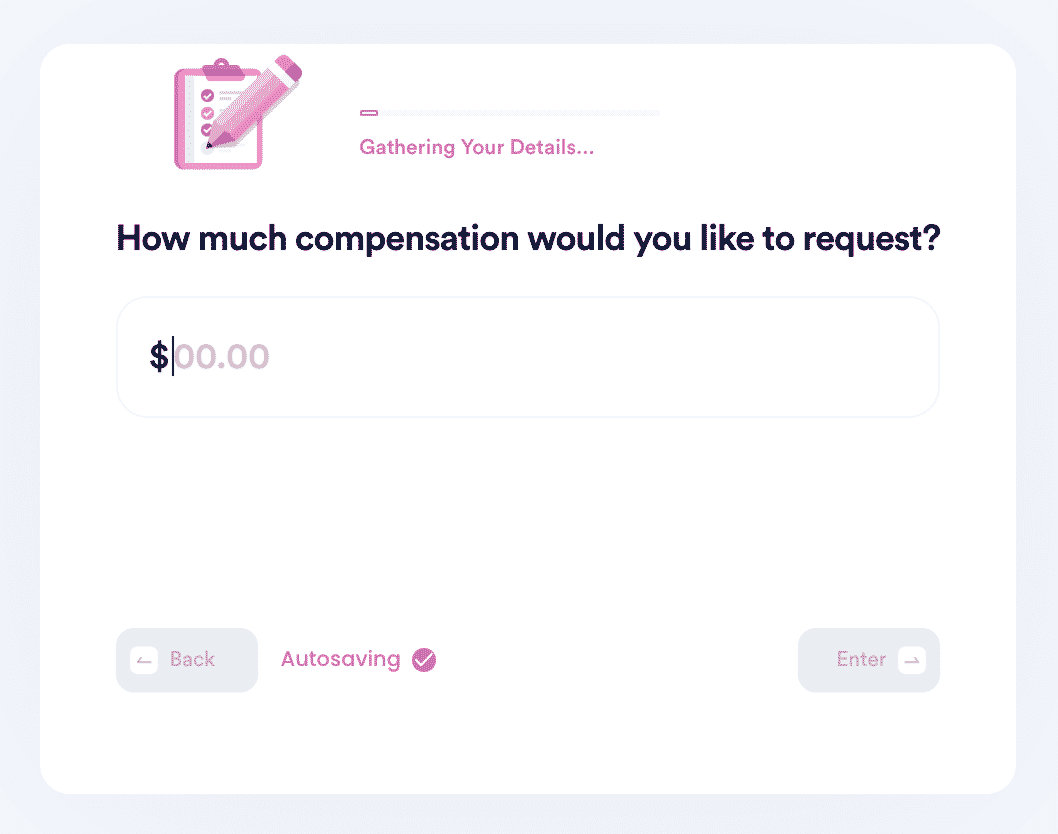 5. Enter your contact information so the company can contact you.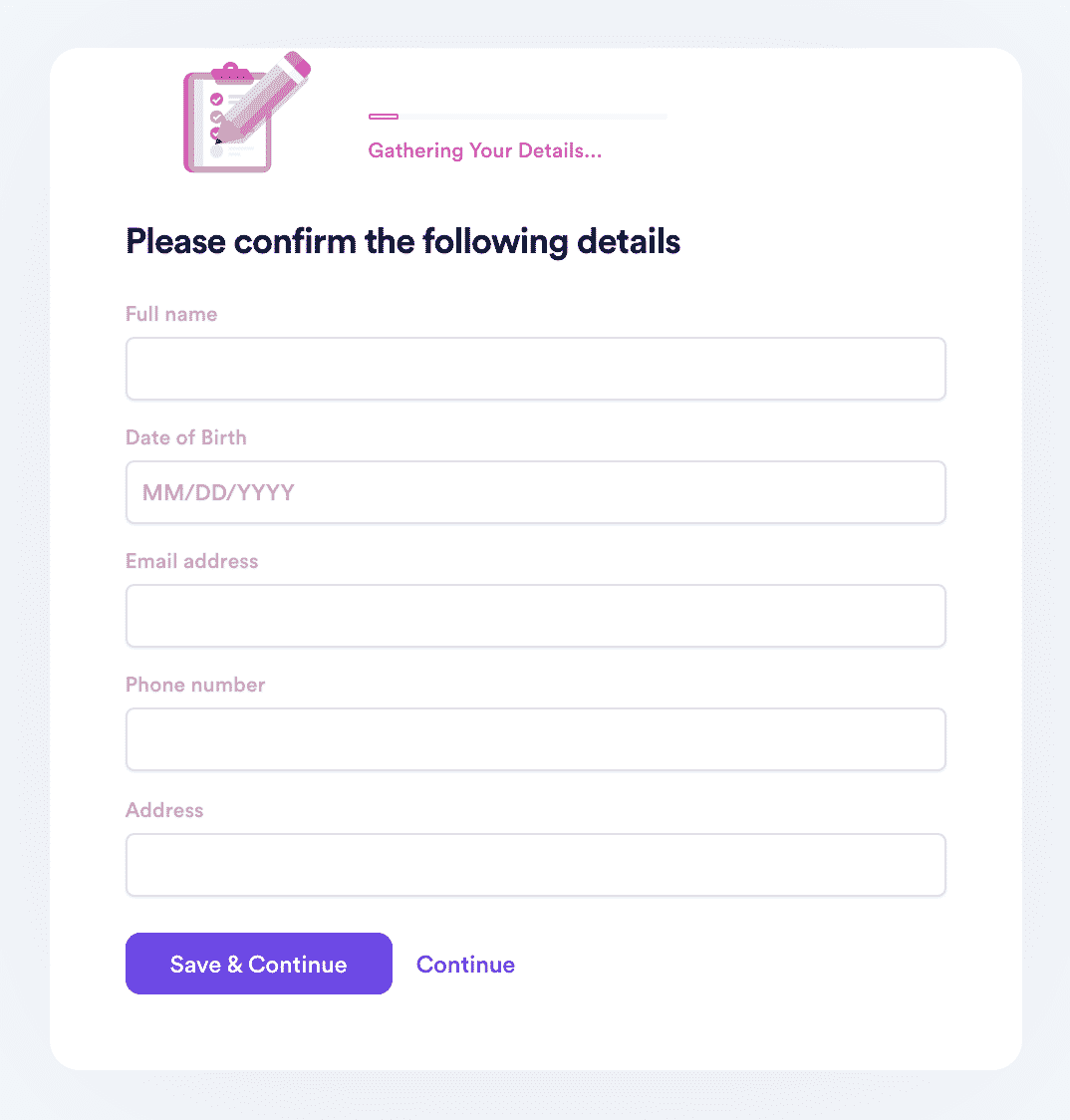 Why Use DoNotPay
DoNotPay is fast, easy, and successful. Do not spend countless hours analyzing every word of terms of service documents only to run the risk of missing something. Let DoNotPay handle the hard work while you go on about your life. It's successful. DoNotPay's automation process delivers a higher rate of accuracy.
How to Sue Qualtrics for TOS Violations 
With DoNotPay's Sue Now product, you can sue Qualtrics for Terms of Service violations if your demand for compensation is not met. All you have to do is access the product page by clicking here, search for Qualtrics using command+f and follow the on-screen prompts to generate demand letters or file the appropriate documents to take your case to small claims court.
What Else Can DoNotPay Do?
DoNotPay can help you with much more than finding violations in terms of service agreements. Whether you need to file a complaint, dispute a chargeback, or anything in between, we've got you covered. Check out our articles below for just a glimpse at some of the ways DoNotPay can help you. 
Want More Information? 
DoNotPay is your go-to for terms of service analysis for any company. If you have more questions or just want more information, check out our resources below:
Sign up with DoNotPay today!