Instructions on How To File a QBE Insurance Claim and Cover the Damage
QBE is an Australian insurance company that provides protection on several different continents, including North America. The company offers insurance to:
Individuals and families

Businesses and organizations
If you need to file an insurance claim, DoNotPay is the platform for you. We can help if you've been in an accident or you've suffered damages to your property due to a flood, hurricane, hail storm, or any other kind of external source. Our platform will make sure you go through the process of filing claims smoothly.
Filing Insurance Claims With DoNotPay
DoNotPay's feature for filing insurance claims is easy to use. We'll help you avoid the confusion of administrative procedures and make sure you put all the necessary information in your claim letter. With DoNotPay, you are less likely to make any mistakes that an insurance company might use to reject your claim.
The process of filing a claim with DoNotPay takes about five minutes and a few simple steps. You can do it online, from any web browser, and save time and energy.
DoNotPay created this feature because people usually give up on insurance claims before they even start the process. Since companies make the process of filing claims difficult and energy-draining, it's no wonder you don't want to deal with it.
We can help you file various claims—like for unemployment insurance—but these are the three fields we mostly focus on:
Home or property insurance

Auto and vehicle insurance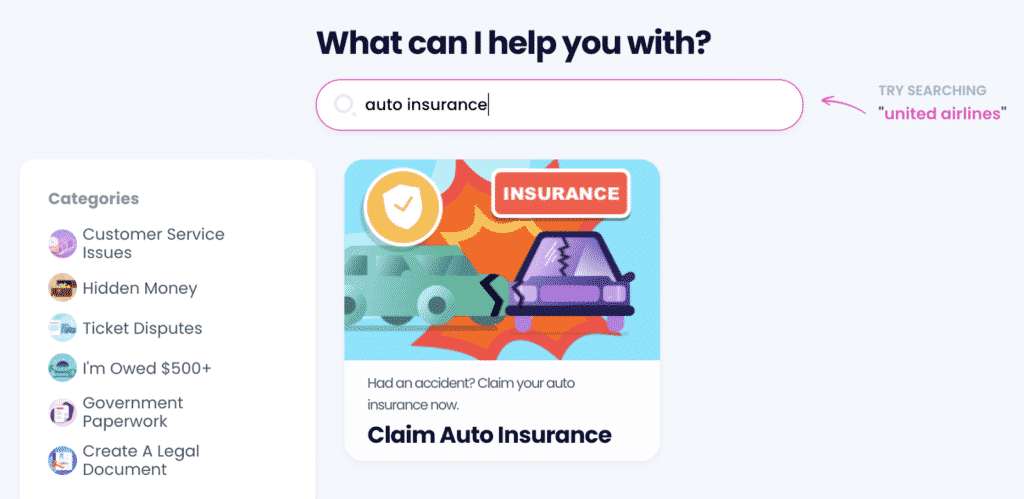 DoNotPay's Process of Filing a QBE Insurance Claim
To file a QBE insurance claim with the help of our platform, you only need to open DoNotPay in your web browser and follow these steps:
Sign in to your account

Enter

QBE Insurance Claim

into DoNotPay's search tool

Fill out your basic information like full name, contact information, policy number, etc.

Answer questions our chatbot poses to explain the issue thoroughly

Submit your claim
When you complete all the steps, DoNotPay will generate a letter containing all the information you provided us with. We will send it to QBE on your behalf. The company will get in touch with you directly after receiving your claim.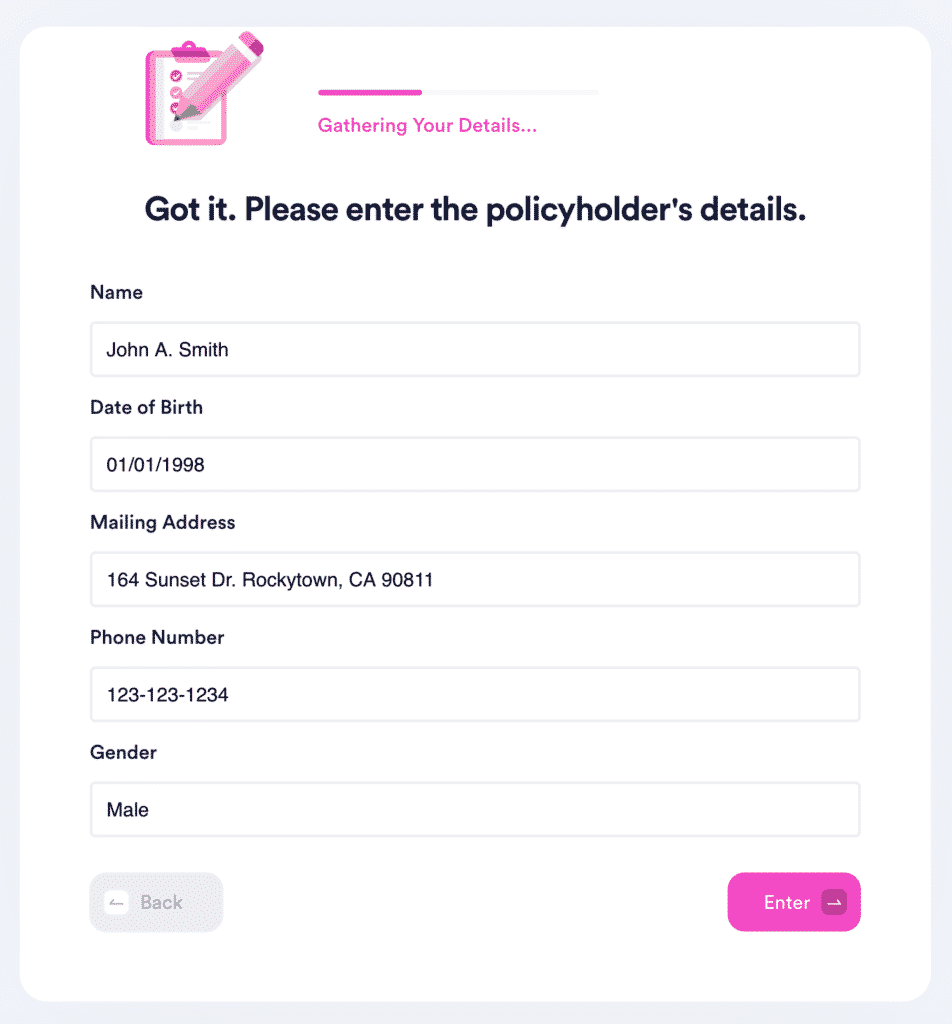 How To File a QBE Insurance Claim by Yourself
You can file an insurance claim with QBE in two ways:
Online

Over the phone
How To File a QBE Claim Online
Filing claims online is only available for home, renter, and property insurance.
Follow the steps below to start your claims process:
Fill out an

online claim

form or a

PDF

form

Click on

Submit

or send the PDF file in an email attachment
Filing QBE Claim Over the Phone
To file a claim via phone, you need to call your agent, broker, or QBE's call center. The customer service center is available 24/7. These are the steps you'll need to follow:
Call

844-723-2524

Provide your information, such as full name and policy number

Describe the incident to the company's representative

Do what the agent instructs you to
What Will the Claims Process Look Like?
When you file a claim with QBE, the first few steps are the same for every type of insurance claim. The company will contact you and review your request. You will discuss your policy, deductibles, and potential coverage with a claims representative over the phone. In most cases, they will schedule an appointment for an adjuster inspection.
Check out the table below for details of claims processes concerning different types of insurance claims:
Type of Insurance Claim
Claims Process

Home

Major losses:

An independent adjuster will inspect the damage and give an assessment of how much money you may get 

QBE will review the adjuster's estimate and either approve or deny your claim

Small losses:

The company will get all the information over the phone and the pictures you provide

They will settle the claim without an adjuster

QBE will send you a check

Auto

If you want a QBE partner repair shop:

The company will help you find the shop

The partner shop will give an estimate of the damage and take care of the paperwork

If you opt for a different repair shop, QBE will send an adjuster to assess the repair cost

In the event your car is totaled:

QBE might present you with an option of filing a

third-party insurance claim

if you weren't the at-fault driver

QBE will arrange rental car services while your car is at the repair shop (if your insurance policy covers it)

The company will adjust your claim accordingly if the cost of repairs exceeds the actual cash value (ACV)
How To File an Appeal if the Company Rejects Your Claim
DoNotPay can help you file an insurance appeal letter with the company that rejected your claim. Appealing against the denied claims is a tedious and time-consuming process, which is why most people give up from the get-go. You don't have to be one of them because DoNotPay simplifies the process of appealing claims!
Take Advantage of DoNotPay's Time-Saving Features!
DoNotPay comes with a wide array of useful features that will help you overcome any administrative issue in no time. As the world's first robot lawyer, DoNotPay can tackle just about any bureaucratic task that people dread.
You can do anything from reporting stalking and harassment, signing up for free trials, and scheduling a DMV appointment to jumping the customer service phone queue, dealing with high bills, and protecting your creative work from copyright infringement with our app's assistance.
If you want to connect with an inmate, sign up for a clinical trial, report spam emails, or sue any company or person in small claims court, you can count on DoNotPay to provide you with the necessary guidance.
Use Our App To Get Rid of Unwanted Admin Hurdles
Do you want to say goodbye to spam text messages or protect yourself from stalking and harassment? Are you looking for a way to end robocalls and earn off them? DoNotPay can help!
As soon as you sign up for our app, you'll be able to do anything from avoiding phone number verification with our handy burner numbers to acing government tests stress-free!