Qatar Tourist Visa From A to Z
Whether you're into extreme sports, museum tours, or casual walks, Qatar offers various activities to keep all types of tourists satisfied.
If you plan on taking a vacation or a short break in Qatar before you continue to your final destination, learn how to apply for a Qatar tourist visa! DoNotPay explains how to speed up the application process so you can go sightseeing in no time!
Qatar Tourist Visa on Arrival (Qatar-Oman Joint Tourist Visa)
A Qatar-Oman joint tourist visa allows you to stay in Qatar for 30 days and grants you multiple entrances.
U.S. citizens can apply for a Qatar tourist visa on arrival by approaching the immigration counter at the airport and submitting the following:
Completed Qatar Visa Application Form
Copy of your passport that must be valid for at least six months since your booked departure
Copy of the passport of your sponsor
Copy of the residence permit of your sponsor
Proof of sponsorship
Money for fees (a tourist visa typically costs around $27)
How To Apply for a Qatar Tourist Visa Online
Apply for a Qatar tourist visa online through:
The Qatar Visa Service website
Qatar Airways
Third-party services
Apply for a Tourist Visa for Qatar Online Through the Qatar Visa Service Website
To request a Qatar tourist visa through the Qatar Visa Service:
Visit the website
Enter your residential and citizenship country
Select tourist visa for the type of visa you need
Pay the required fees if your application gets approved
Print your visa
Tourist Visa Requirements When Applying Through Qatar Airways
Submit a tourist visa application through Qatar Airways by following these steps:
Complete the online form with all of the required information
Pay the visa fees
Print your visa
Apply for a Qatar Tourist Visa Using Third-Party Services
Various third-party services and websites offer you a supposedly easy and quick way to a Qatari tourist visa. By the time you receive your visa from them, you will have paid a tremendous amount, which you could have avoided if you applied through an official Qatari channel on time.
COVID-19 Restrictions in Qatar
Because of the situation regarding the pandemic, the State of Qatar requires you to:
Get (PCR) tested 72 hours before your trip
Register on the Travel entry portal
Provide proof of vaccination to avoid quarantine
Quarantine if you received

One dose of a WHO-approved vaccine
Both doses, but you got the second one in less than 14 days before your trip
COVID-19 restrictions are subject to change, so you should contact the Embassy of Qatar to receive up-to-date information.
Who To Call if You Have Any Questions About Your Qatar Tourist Visa
If you want to inquire or express any concerns about your Qatar tourist visa, you can contact the Qatar Embassy and Consulates using the information from the table below:
Diplomatic Mission
Contact Info
Jurisdiction
Embassy of State of Qatar in Washington D.C.
Telephone: +1-202-274-1600

Fax: +1-202-237-0682

Address: 2555 M St, NW

Washington, DC, 20037

Email: consular.dc@mofa.gov.qa

Arkansas
Dakota
Kentucky
Maryland
Nebraska
North Carolina
North Dakota
South Carolina
South Dakota
Virginia
Washington D.C
West Virginia

The Consulate General of the State of Qatar in New York
Telephone: +646-882-0300

Fax: +646-882-0303

Address: 455 Madison Ave, New York, NY 10022

Email: newyork@mofa.gov.qa

Connecticut
Illinois
Indiana
Iowa
Maine
Massachusetts
Michigan
Minnesota
Missouri
New Hampshire
New Jersey
New York
Ohio
Pennsylvania
Rhode Island
Vermont
Wisconsin

The Consulate General of the State of Qatar in Houston
Telephone: +1-713-355-8221

Fax: +1-713-355-8184

Address: 1990 Post Oak Blvd

Suite # 900 Houston

Texas 77056

Email: houston@mofa.gov.qa

Alabama
Colorado
Florida
Georgia
Kansas
Louisiana
Mississippi
New Mexico
Oklahoma City
Tennessee
Texas

The Consulate General of the State of Qatar in Los Angeles
Telephone: +1-310-246-0005

Fax: +1-310-246-0023

Address: 150 S. Rodeo Dr.

Suite #250

Beverly Hills, CA 90212

Email: losangeles@mofa.gov.qa

Alaska
Arizona
California
Idaho
Montana
Nevada
Oregon
Utah
Washington
Wyoming
Qatar Tourist Visa Application Made Simple With DoNotPay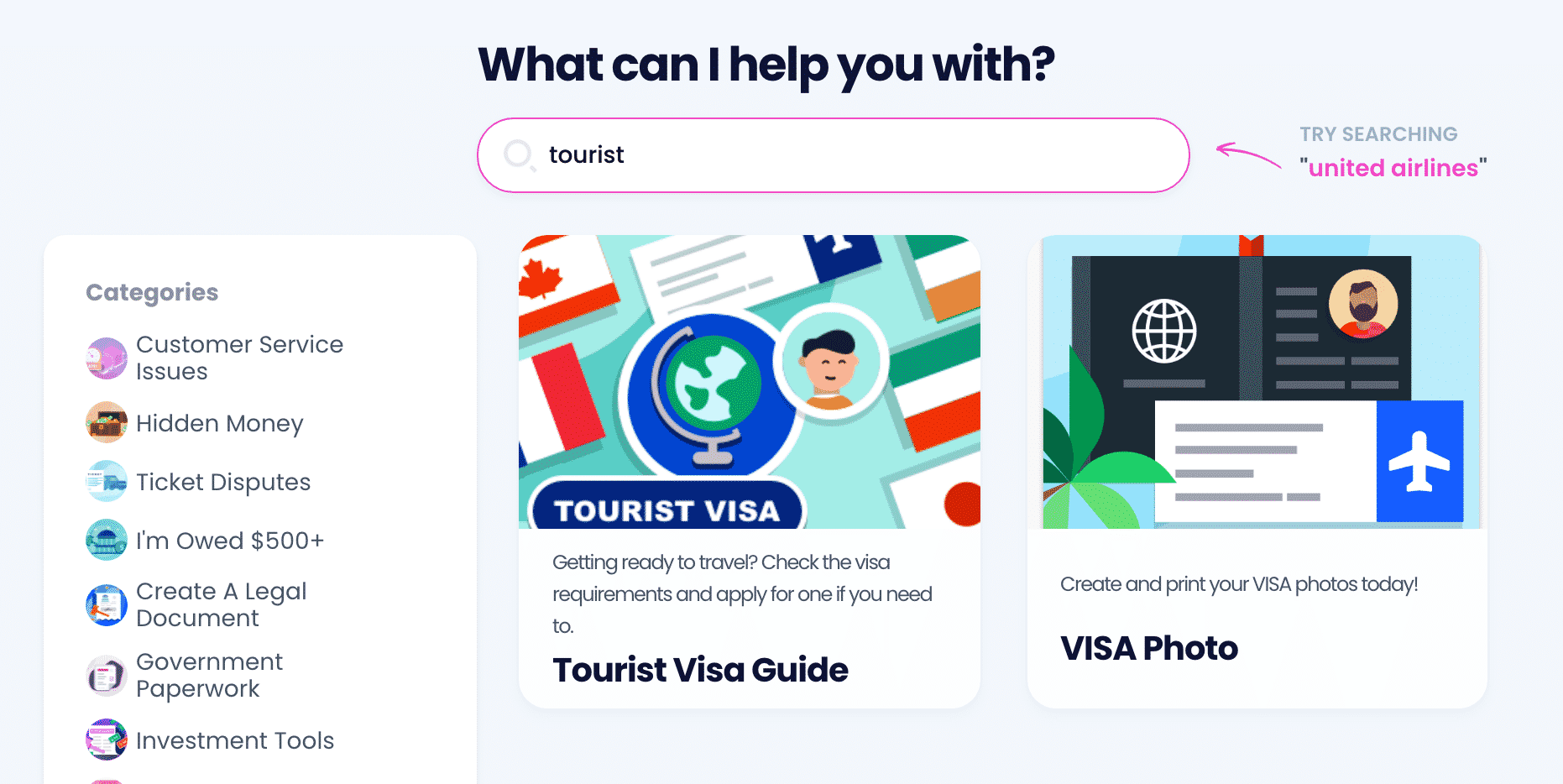 With so many options and ways to apply for a Qatar tourist visa, it's no wonder that the process seems too confusing. With DoNotPay, you're ensuring the most simple and straightforward application process for a Qatar or any other tourist visa.
We provide:
Information about the tourist visa requirements making sure you have all the necessary paperwork
A direct link to the online application, if one exists
A PDF guide explaining how to submit your tourist visa application at the nearest embassy of your destination country
If you don't need a tourist visa, we will notify you about the allowed duration of your stay.
Follow these steps to prepare for all of your future trips:
Access the Tourist Visa Guide feature
Confirm that you have a U.S. passport
Enter your destination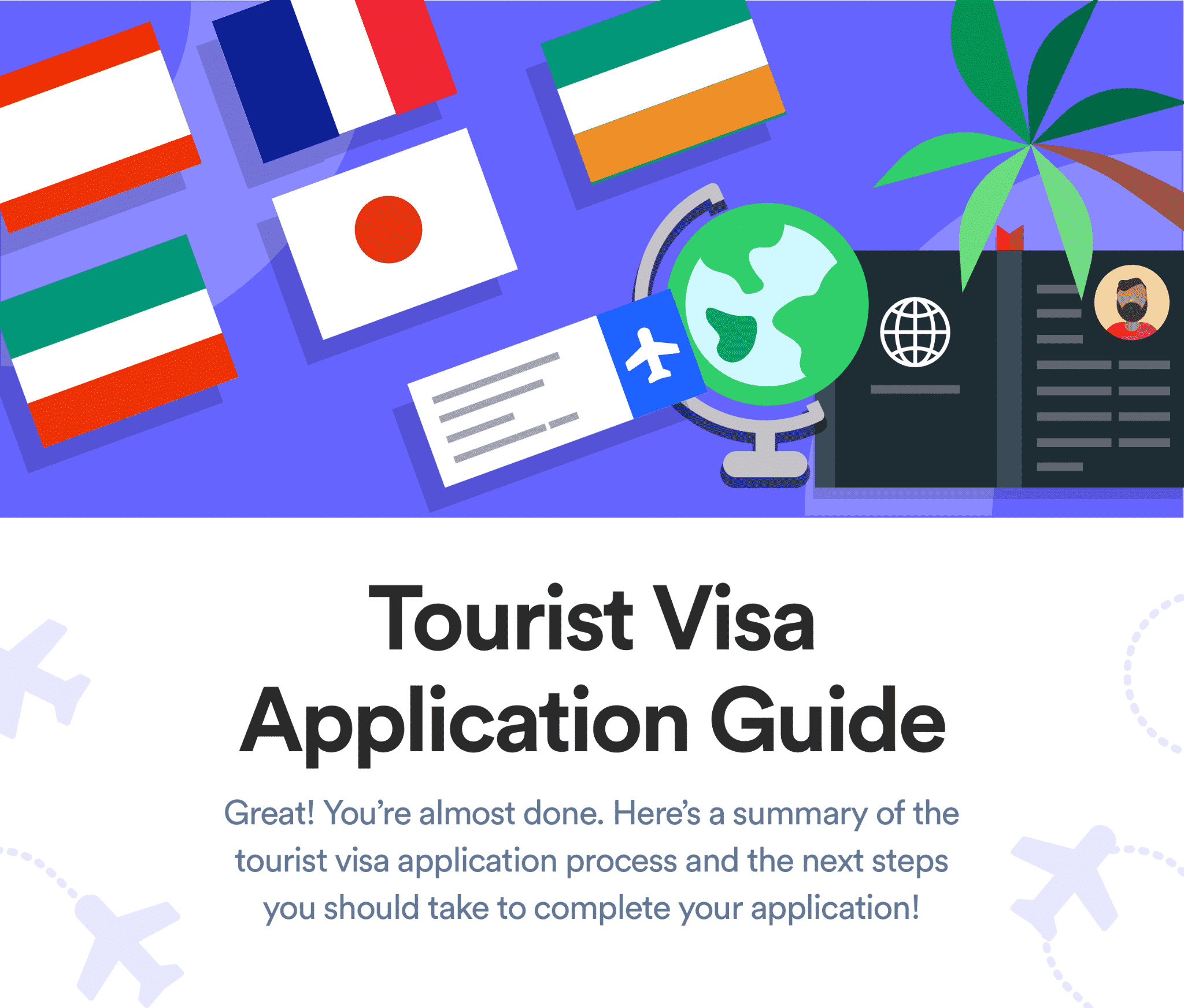 DoNotPay Helps You Explore the Middle East
Subscribe to DoNotPay and explore Middle Eastern countries without bureaucratic hurdles. Check out some of the countries from that area whose tourist visa requirements we explained: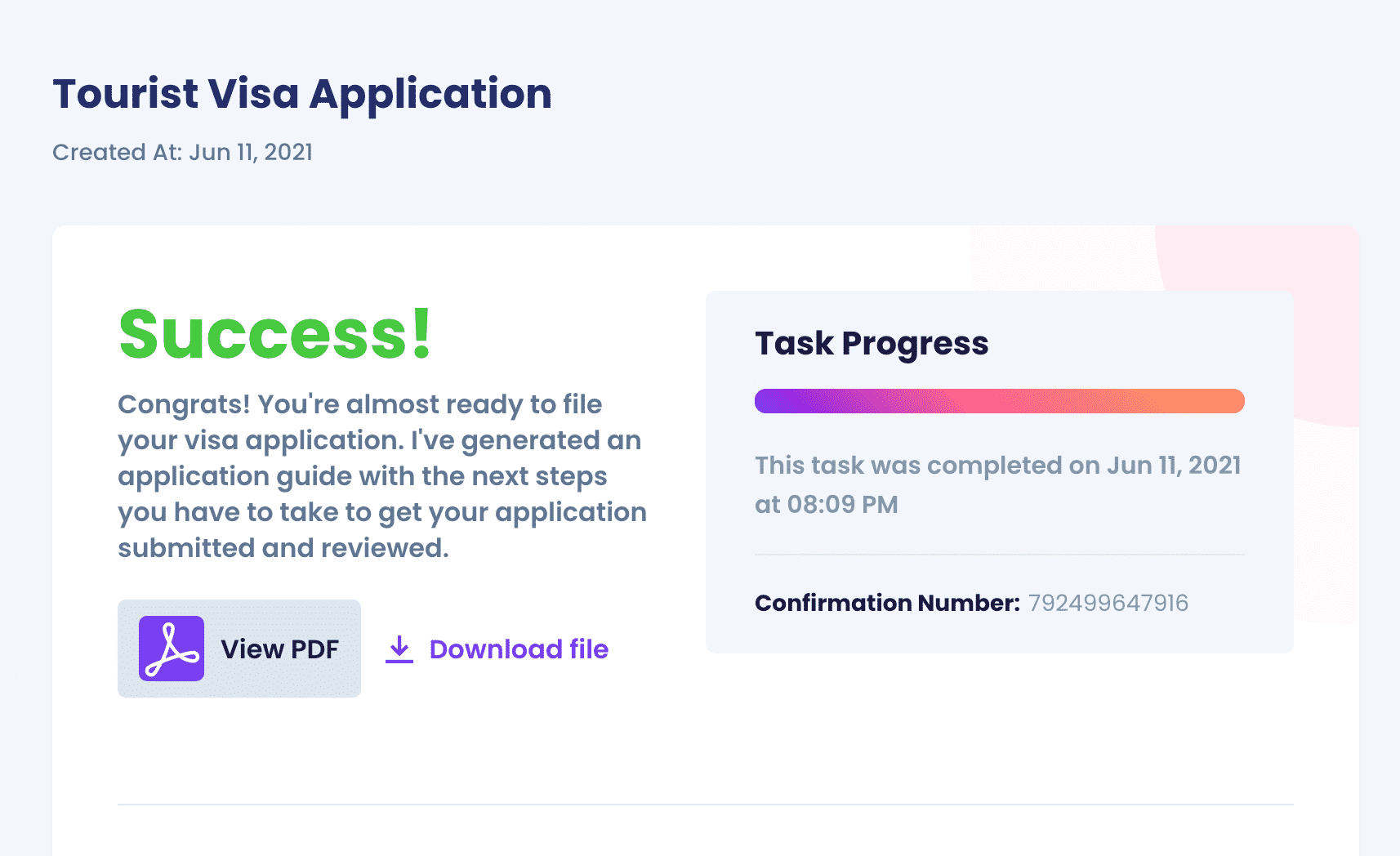 DoNotPay Helps You Tackle All Kinds of Problems From the Comfort of Your Home
Are you too busy to go to Target, Walmart, or photo studios to get your passport photos taken? DoNotPay offers you the possibility of taking them yourself and having them edited without going anywhere!
Thanks to our app, you don't need to visit the post office if you want to initiate a return. You can also skip going to a notary office because we'll help you get your documents notarized.
Here are some other tasks you can complete with ease using DoNotPay:
We Help You Get Fuss-Free Subscriptions to Any Service
Interested in a specific service or platform? Make sure to get the best out of your free trial without getting charged and ending up with an unwanted paid membership. Even if you make a mistake, DoNotPay can end your subscription in a few simple steps!
Our system allows you to generate virtual credit card numbers to prevent platforms from getting your real bank details and using them for unauthorized transactions. We also offer burner phone numbers that will help you go through any subscription or verification procedure without disclosing personal details.