The Easiest Way To File Prudential Life Insurance Claims Is DoNotPay
Prudential is an American insurance company that provides a wide range of services and products, such as:
Annuities

Life insurance

Retirement-related services

Mutual funds

Investment management
The company works with both individuals and businesses, and it operates in the U.S., Asia, Europe, and Latin America.
Filing a life insurance claim is never easy, no matter which unfortunate circumstances lead to it. The last thing you need while experiencing this difficult time is the administrative conundrum of filing a claim by yourself.
You don't have to do this on your own because is here to help you. With our feature, specially designed for you, we'll help you file an insurance claim effortlessly.
How To File a Prudential Life Insurance Claim With DoNotPay's Help
DoNotPay makes sure that the process of filing claims is clear and simple, especially because insurance companies like to complicate the matter.
We've enabled our users to file claims in a few simple steps. You can start by opening our platform in your and following these steps:
Sign in to your DoNotPay account

Search for

Prudential Life Insurance Claim

on our site

Fill out the required fields with your basic information, such as a full name and a policy number

Tell our chatbot what happened and why you need to file the claim
When you provide all the required information, submit your claim, and we will create your claim letter. We'll send it to Prudential, and they will get in touch with you directly, either via phone or email.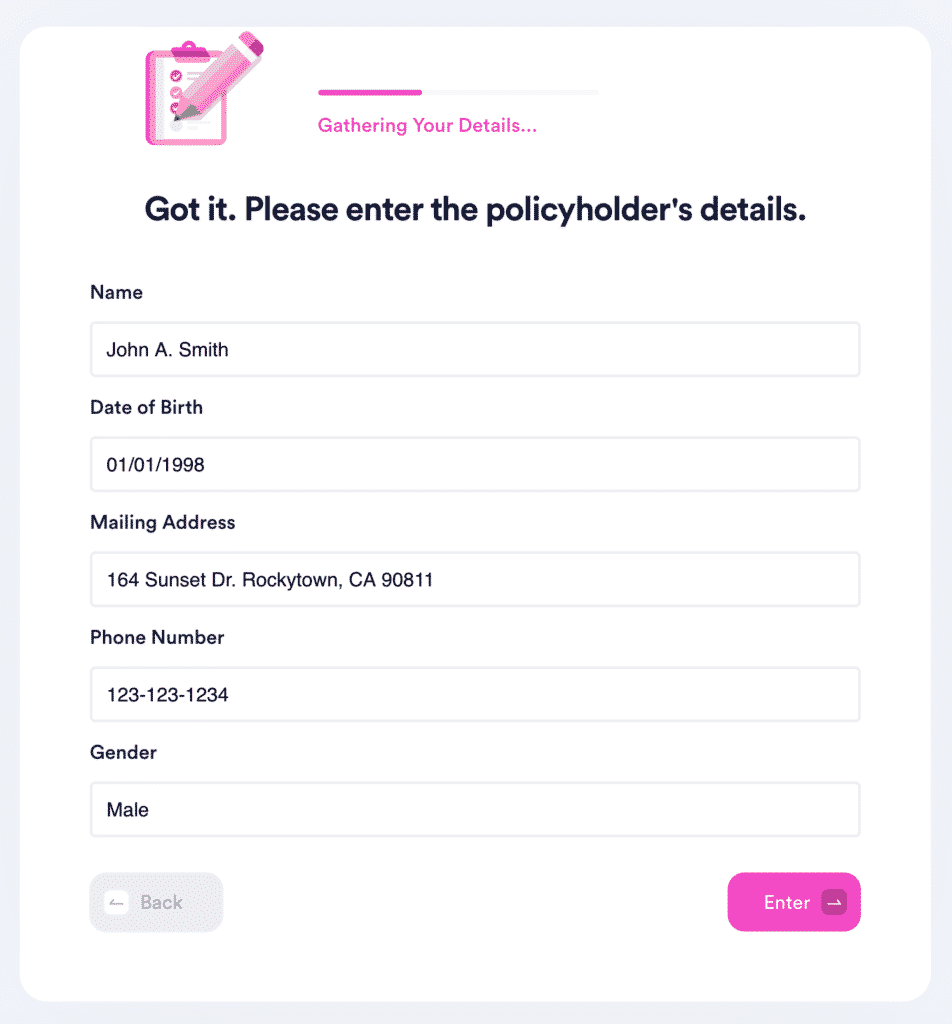 How To File a Prudential Life Insurance Claim Form Manually
You may file a Prudential life insurance claim in two ways:
The Process of Filing Prudential Life Insurance Claims Online—Explained
You won't be able to file an online insurance claim if any of the following applies to you:
Beneficiary or Deceased
fOnline Claim If

Beneficiary/You

Lives outside of the U.S.

Resides in Kentucky, Oklahoma, Minnesota, New Jersey, Rhode Island, and New Hampshire

Deceased

Lived or died outside the U.S.

Was a resident of Kentucky, Oklahoma, Minnesota, New Jersey, Rhode Island, and New Hampshire
If none of the above applies to you, you can file an online claim, but you'll need to provide the following:
Name of the beneficiary

Insurance policy

Social Security number

Date of birth and death

Funeral home name and contact information
Follow these steps to file Prudential life insurance claim form:
Visit Prudential's

Claims

page

Scroll down to find the claim form

Enter all the required information

Select the time when the company should contact you

Click on

Continue
How To File Your Claim Over the Phone
Prudential offers another option for filing claims—you may contact the company over the phone. Their phone lines are open Monday through Friday, from 8 a.m. to 6 p.m. EST.
To file your life insurance claim with a claims representative, follow the steps below:
Call

855-277-8061

Tell the claims representative you want to file a life insurance claim

Provide the required information and explain why you want to file the claim

Follow further instructions provided by the representative
What Can You Expect From the Prudential Claims Process?
If Prudential needs further information after you submit your claim, they will send you additional forms to fill out. You must complete and return the forms so the company can finalize your claim. The online form on Prudential's website will be your final submission if there's no need for further information.
Upon receiving your claim, the company will check the policy to see what the value of the claim is. Submitting your form isn't an automatic guarantee of a payout, but if Prudential decides you are eligible, they will pay you out in one of the following ways:
A single lump-sum payment

A series of payments over a specific period
DoNotPay Helps With Different Kinds of Insurance Claims
You can use our platform to file an insurance claim with any company in the U.S. We can help you file the perfect claim for the following types of insurance:
DoNotPay's chatbot won't leave room for any mistakes that might contribute to the rejection of your claim on the company's part. We will make sure that you provide us with the essential data and avoid missing anything.
Another claim we can help you with is unemployment insurance. Don't let your work status bring you down, but claim what's rightfully yours with our help.
In the event of an accident that occurred due to another driver's mistake, DoNotPay can help you claim third-party insurance. As far as external sources of damage go, you can use our app to claim coverage if you've experienced a flood, hurricane, hail storm, water damage, or a similar so-called Act of God.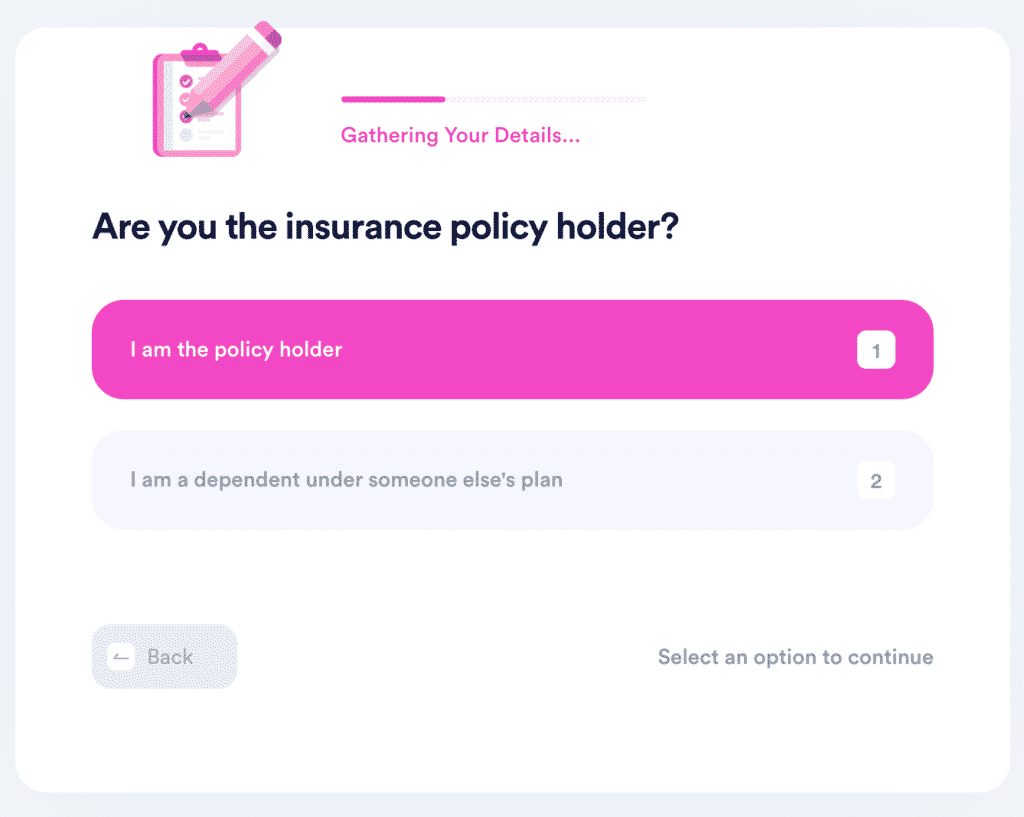 Want To Avoid Tiresome Admin Processes? DoNotPay Will Handle Them
Applying for a clinical trial, free trial, copyright of your work, or any service without phone number verification is a time-consuming task many people want to avoid. Fortunately, such processes are DoNotPay's specialty.
If you feel like a company or individual has wronged you, you can sue them in small claims court. DoNotPay will handle the paperwork, and all you need to do is show up in court and win the case!
With our robot lawyer's help, you will also be able to protect your work from copyright infringement, deal with various credit card issues, deal with high bills you cannot pay, and appeal speeding, parking, and traffic tickets in no time.
Report Companies or Individuals That Won't Give You a Break
DoNotPay also makes it easy for you to report and earn off persistent robocalls, email spam, spam text messages, and stalkers and harassers.
Once you sign up for our handy app, you won't have to deal with any of these. We'll even make it easy for you to schedule a DMV appointment or jump the phone queue when getting in touch with any company's customer service!